April 1st or April Fools Day is a day that some of us can't wait for, and the rest of us, quite understandably, feel apprehensive about, haunted by the idea that a practical joke could be about to happen at any moment! With that in mind, you wouldn't be blamed for wanting to plan a spring break getaway somewhere far away from the chaos of April Fools pranks! April Fools Day pranks range from the subtle to the completely outrageous, but where does this tradition stem from, how has it become such a global phenomenon, and what are the best April Fools Day pranks in history?
The origin of April Fools Day
While the exact origin of April Fool's Day is not known, there are possible mentions of it in literature and history dating as far back as 1392 in Geoffrey Chaucer's work, "The Canterbury Tales". In The Nun's Priest's Tale, a cockerel is tricked by a wily fox on the 32nd day of March, or, April 1st. French poet, Eloy d'Amerval refers to the "fish of April" in one of his works from 1508, which may the first reference to April Fools Day in France, while in 1561, Flemish poet Eduard de Dene wrote a story about a nobleman who would send servants on foolish errands on April 1st every year. The tradition of playing pranks on April Fools Day has been a popular custom since the 19th century, and it certainly hasn't shown any signs of losing its momentum.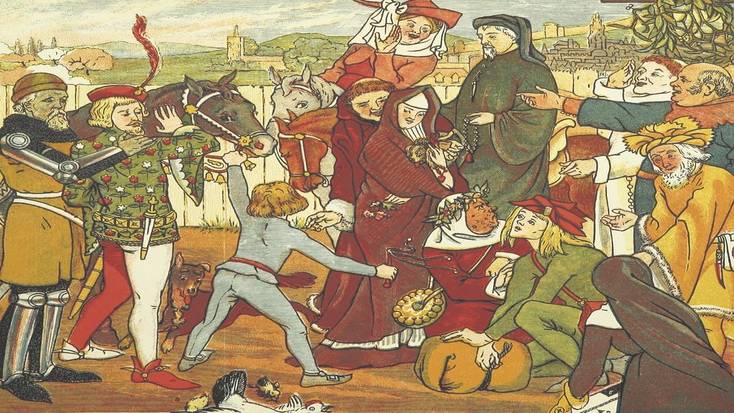 Best April Fools Pranks in history
Over the years, there have been some pretty spectacular practical jokes pulled on a national, and even international, scale. We've put together a list of some of our favorites, picking out some of the best April Fools pranks in history, or at least from the 20th century onwards!
Germany's referendum timing on April Fools Day, 2017
In 2017, the German embassy in London decided to play a prank on the British public with a tweet announcing a referendum in Germany. This April Fools Day prank involved telling the public in the UK that the German people would be voting on whether to stay in the Central European Time (CET) or join the UK in Greenwich Mean Time (GMT). If they voted to join GMT, the embassy official said that a vote to join GMT would result in a replica of the Shepherd Gate Clock would be placed on top of the World Time Clock in Alexanderplatz. Obviously, no such vote took place, so if you visit Berlin, you won't be able to see what would have been a unique monument. If you do take a trip to Berlin, however, make it remarkable, and prank free, with a stay in this stunning tree house rental.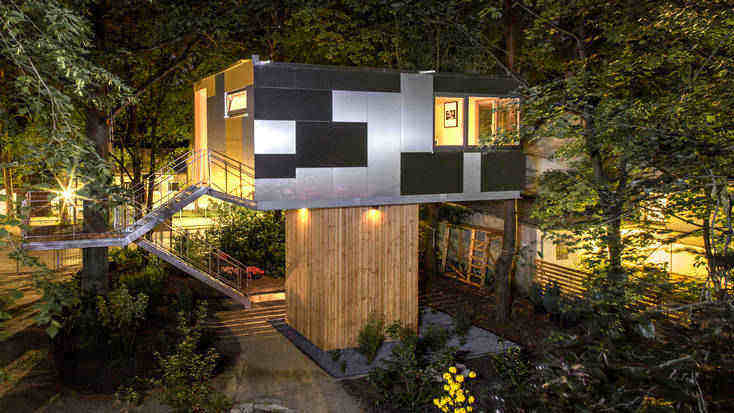 Flikea: flatpack airlines
Another April Fools Day prank dating back to 2017, Ikea released a tweet announcing they would have a fleet of five planes, each designed to be sustainable, high-quality, and with reduced weight and fueling needs to eliminate the need for any stopovers. While this sounds ideal, sadly it was just a well thought out, pun-filled April Fools prank. However, our secluded camping rentals in Sweden are no joke, and I promise, no self-assembly is required for a stay in one of these awesome accommodations!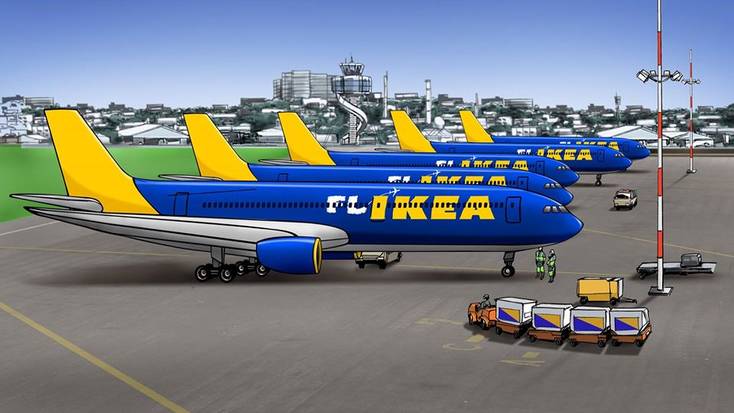 The Swiss Spaghetti Harvest: a very alpine April Fools Day
This April Fools Day prank dates all the way back to 1957, when Panorama, a well-respected BBC program that still airs today, announced that due to a particularly mild winter in Switzerland, Swiss farmers were enjoying a record-breaking spaghetti harvest. There are so many things wrong with that sentence, that it's surprising that anyone fell for it, but fall for it they did, to the extent that viewers were even phoning in to ask how they could go about growing their own spaghetti trees. If you fancy heading on a Switzerland vacation, book a stay in this family-friendly dome rental in the Alps. I can't promise you'll see any spaghetti trees, but I can promise an incredible retreat in the Alps.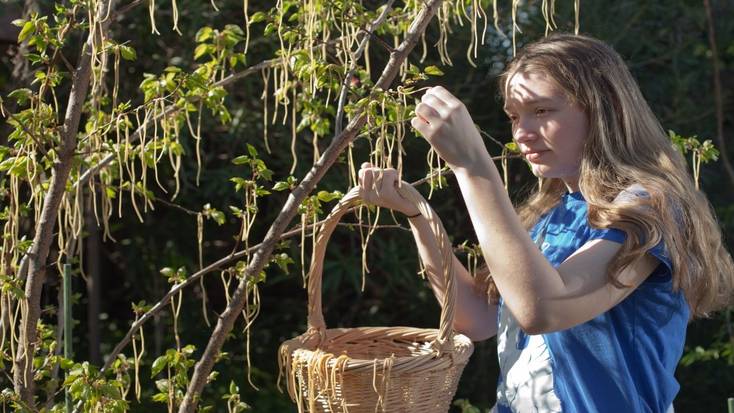 The Taco Liberty Bell prank of 1996
Wait, who claimed to have purchased the liberty bell as an April Fools' prank in 1996? On April 1st, 1996, Taco Bell, yes, Taco Bell, decided to get in on the prank action and announced in six major newspapers that they had bought the rights to the world-famous Liberty Bell and that they had renamed it to Taco Liberty Bell. To be honest, it's a decent enough play on words, and it was all done in good humor, but hundreds of citizens called the National Historical Park in Philadelphia to vocalize their outrage that it had been allowed to happen. A few hours later, however, Taco Bell revealed that the whole thing had been a classic prank. If you want to see the Liberty Bell, Taco Bell logo free of course, you can combine it with a glamping trip, and stay in one of our charming cabins in Pennsylvania.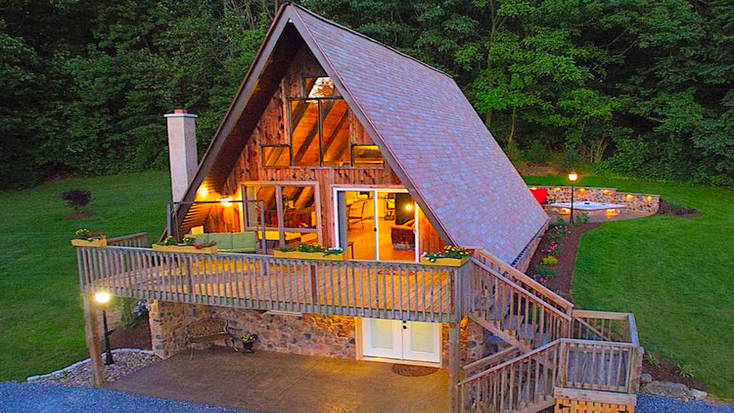 Build your own Westeros
On April 1st, 2016, the British newspaper The Daily Telegraph announced that Dubai was in the process of building a unique attraction. The newspaper printed an article claiming that a fake Westeros from Game of Thrones was in the process of being built, undoubtedly causing great excitement amongst the fans of this medieval fantasy. Since the construction of fake islands has long been in the works off the coast of Dubai, and Game of Thrones has been one of the most popular series in many years, it is only expected that a fair few people would, or want, to believe it. Sadly, no one is building Westeros just yet, but you can still visit Dubai and enjoy all its other delights with a stay in one of these luxury tents.