Seeing animals in the wild is always an incredible experience. From heading out on safari, exploring rainforests, and whale watching, there are many ways to experience wildlife in its natural habitat. Getting the chance to swim with dolphins is on many people's bucket lists. While there are plenty of aquariums and sea life centers that offer the chance to have your own dolphin encounter when it comes to dolphin watching or the opportunity to swim with dolphins, nothing compares to seeing wild dolphins in the ocean, jumping from the waves alongside your boat in their pods while you're exploring the area on a dolphin cruise. We've put together a list of the best places to go dolphin watching, and places to swim with dolphins in the wild, so keep reading and start planning your dolphin cruise today.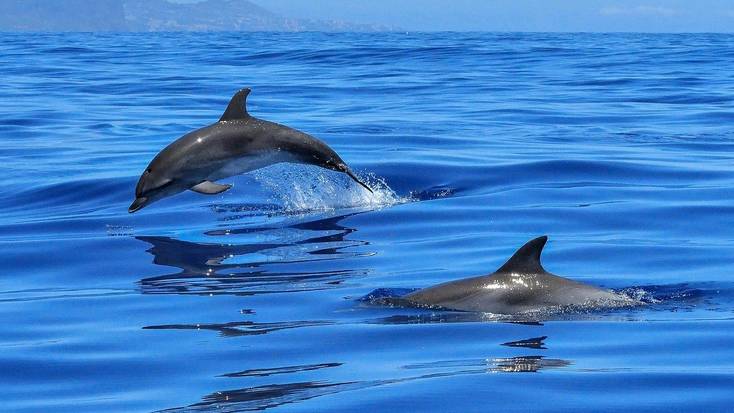 Things to remember before you swim with dolphins in the wild
While swimming with dolphins is something that a lot of us would love to experience, it's important to remember certain things, especially when it comes to swimming with wild dolphins. Wild dolphins interact with humans a lot differently than those in captivity, and human interaction can even change their behaviors. It can disrupt their place within their social groups, and even lessen their observance of potential predators and threats. With this in mind, if you are lucky enough to swim alongside dolphins, avoid touching them, and definitely don't feed them. You can still make the most of this unique experience, but always keep in mind that you're in the ocean and not in a controlled environment like a sea life center.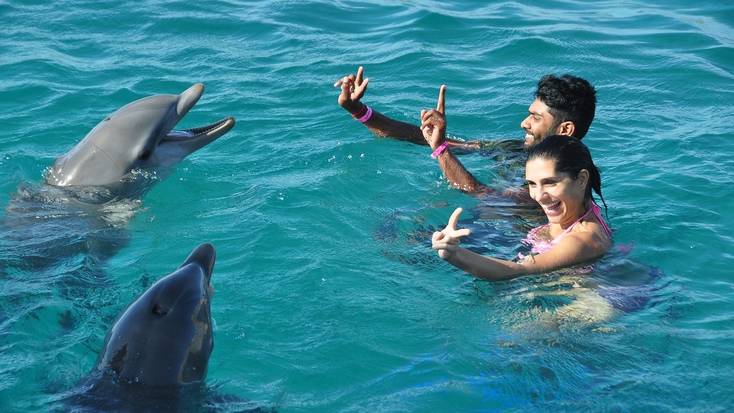 Go swimming with dolphins in Akaroa, New Zealand in 2021
When it comes to swimming with dolphins, Akaroa, New Zealand, is undoubtedly one of the best places in the world to head to. As things stand, traveling to New Zealand is not possible due to COVID travel restrictions, however, for all you New Zealanders wanting to plan a vacation, there are few places better for a staycation than Akaroa. Accommodation options in the area will get you close to the coast where dolphins can be seen almost the whole year-round. There is an abundance of marine life to see aside from dolphins as well, thanks to the 1200-meter-deep trench off the coast of Kaikoura.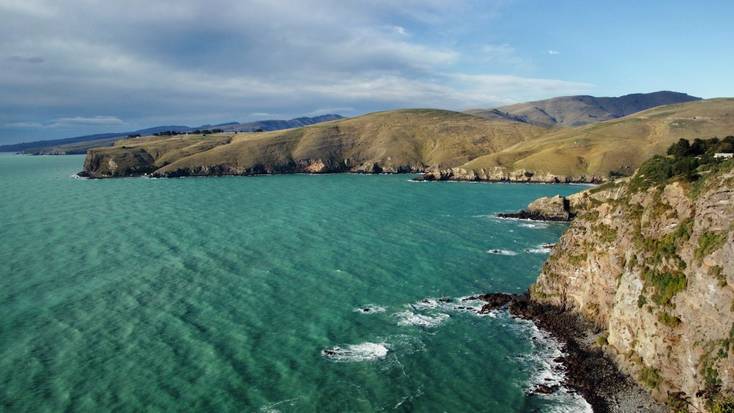 Visit Vancouver, BC, for your dolphin-watching expedition
When thinking of things to do in Vancouver, Canada, you'd be forgiven for not even considering dolphin watching. With the Rocky Mountains offering skiing in the winter, and hiking and biking expeditions in the summer, it's easy to forget about the Pacific Coast. However, when you plan a trip to Canada and visit Vancouver, take the opportunity to explore the Pacific Coast and look out for the Pacific White-Sided Dolphin. Found throughout the North Pacific, you can see these majestic creatures from Japan all the way to Baja, Mexico. Take a dolphin cruise from Vancouver to Victoria, and enjoy seeing all the local marine life including the White-Sided Dolphins in their large pods, sometimes numbering up to 2,000.
Enjoy an island getaway while dolphin watching in the Azores
There are already plenty of reasons to visit the Azores. Portugal has plenty of stunning coastlines and beaches to explore and enjoy on the mainland, however, the Azores gives visitors the perfect opportunity to enjoy a tropical island getaway. One of the best habitats in the world for marine life, the Azores, Portugal, is home to over 24 different species of marine mammals, including one the largest variety of dolphins in the world. Pods of dolphins here can number up to 1,000 per group, so if you want to incorporate dolphin watching, or even going swimming with dolphins, into your island vacation, a trip to the Azores is perfect for you.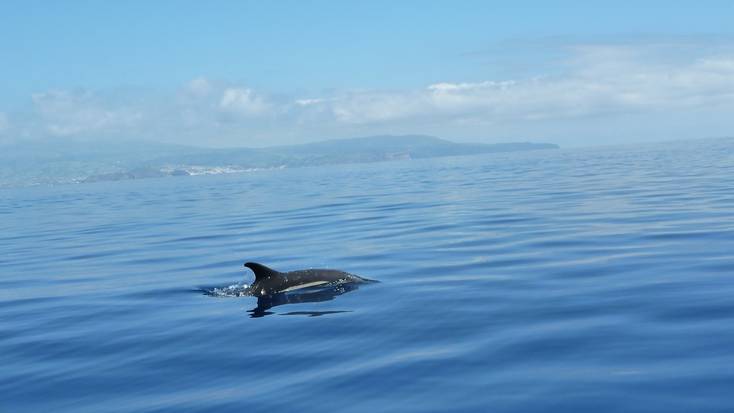 Head to Spey Bay and Moray Firth and watch the dolphins in Scotland
When you visit the UK, Scotland should already be on your list of places to explore, especially if you want to include some dolphin watching. In Scotland, there are a plethora of rugged coastlines all perfect for exploring with the family, and if you head to the mouth of the River Spey, the perfect spot for land-based dolphin watching, you'll be able to catch sight of pods of bottle-nosed dolphins. Spey Bay is home to the Scottish Dolphin Center, close to Moray Firth, one of the best places in the UK to enjoy dolphin watching, and you may also catch a glimpse of porpoises playing in the waves, as well as a variety of other marine life that enjoys exploring the Scottish coast.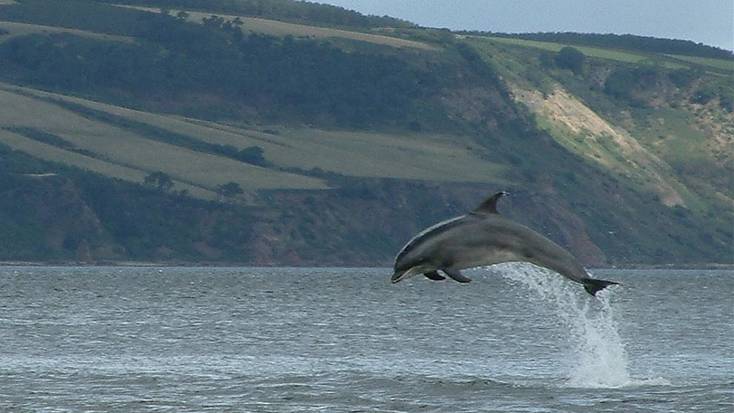 Travel to Iceland for a dolphin-watching vacation
There are already plenty of incredible things to do in Iceland. Vacations in Iceland can be spent exploring the volcanoes and glaciers or on an epic road trip around the country. With some incredible beaches, you can also look forward to dolphin watching if you're lucky enough to travel to Iceland. Tourist activities like dolphin watching don't get much better than off the coast of Iceland. Seeing white-beaked dolphins, white-sided dolphins, killer whales, and long-finned pilot whales isn't uncommon, and with seven different species of the dolphin family exploring the waters around Iceland, you can really look forward to some epic dolphin-watching cruises.