What comes to mind when you think of Sonoma County, California? Endless wineries? Napa vineyard views? Relaxation by the coast with your loved one? Throw in glamping, and you have yourself the most luxurious of romantic getaways in Sonoma County, California. Couples camping is available in the area and is the perfect way to relax, unwind, and relight the fire.
Sonoma, known of course for the previous gems mentioned, is also home to some of the most stunning glamping sites for couples in California. Now glampers can find over 100 accommodations north of San Francisco to visit and indulge in with their special someone, while also trying their hand at horseback riding, hiking, wine tasting, kayaking, and more.
Interested to see where you too could spend a one-of-a-kind glamping getaway in the heart of Napa Valley with your significant other? How about a tree house, tent, or cabin? It will be hard to choose just one after taking a peak below. Book some romantic getaways in California and you'll be enjoying yourself in no time at all.
Discover Sonoma Valley! Staycations near Sonoma Valley is the perfect way to enjoy romantic getaways in Sonoma County, California
Kicking off the list of the top destinations for romantic getaways in Sonoma County, California: Sonoma Valley. This beautiful area is located in the southeastern part of the county and is known as the birthplace of the Californian wine industry. California couples camping can be enjoyed in the area, with plenty of great things to do. Sonoma Valley has an abundance of great things to offer which really sum up the charms of California.
Spend your days enjoying long walks with views of the surrounding Mayacamas Mountains and Sonoma Mountains. Camping at the nearby Sonoma Creek is one of the most tranquil ways to pass your time in this idyllic California retreat. You can also check out some of the best Sonoma Valley wineries while you're at it! With over 100 wineries based in castles, chateaus, and Mediterranean-style villas, you'll be spoiled for choice. Take a tour with your loved one and peruse the various scents and tastes of one of the best wine regions in California.
Book yourself romantic getaways in California with Glamping Hub and get back to basics. Staycations near Sonoma Valley are one of the top choices for a romantic camping vacation, so check out some California cabins today and get a booking.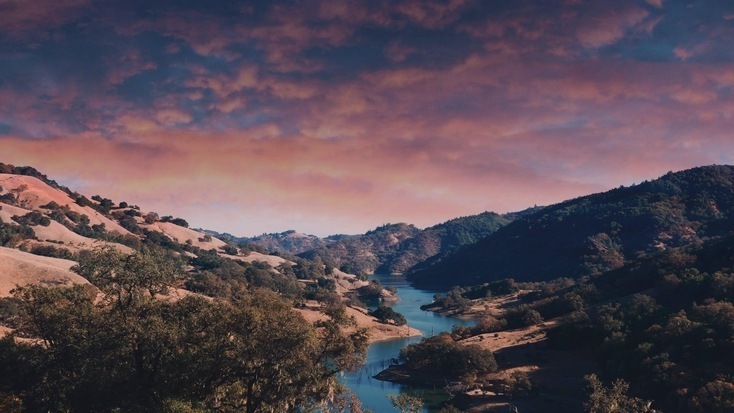 Check out the Sonoma Redwoods! Cottages in California await your romantic vacation in Sonoma County
For those outdoor enthusiasts who are looking for a bit of natural stimulation, the Sonoma Redwoods is a top vacation destination that will provide more than enough scenery to make the heart sing. When you chance across the Sonoma County redwood trees you'll be charmed from head to toe in a second.
Armstrong Redwoods State Natural Reserve is one of the best areas to visit if you want to encounter some of these California giants. The area covers over 800 acres and has a number of different trails to be followed with your loved one. Romantic hiking trips are a great vacation idea if you've never done it before. If you're more of a thrill seeker, then you can go zip-lining through the redwoods with Sonoma Canopy Tours. Finally, some great bike routes through the redwood forests in California are certain to delight. The King Ridge route is one such, that begins in Monte Rio or the Bohemian Highway which is one of the best, scenic drives in California.
Cottages in California can be booked nearby so that you can stay close to these stunning areas. Book yourself luxury camping rentals for a romantic vacation; what could be better than returning to a romantic cottage or cozy cabin rental after a day out walking?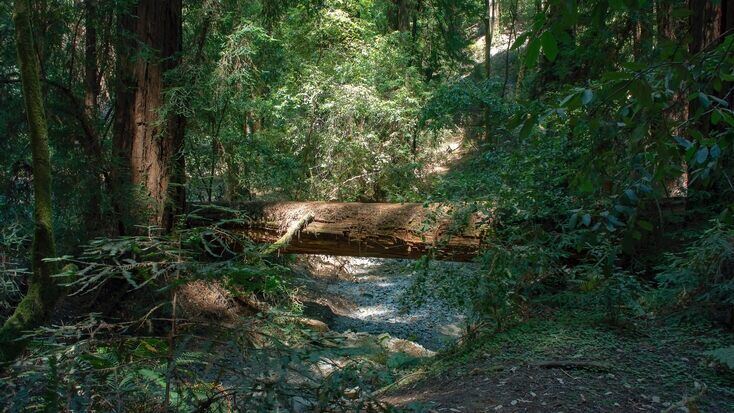 Enjoy a Bodega Bay camping trip! Couples camping in California beach rentals is one of the best vacation ideas 2021 has to offer
What would a list of trips to California be without mentioning the beach? Camping in California is a totally different experience when you're staying near one of the sandy shores of the state. That's why you should consider a romantic beach vacation to Bodega Bay! Sonoma Coast days out will not disappoint.
Bodega Head is the rocky headland that forms an entrance to Bodega Harbor, which is one of the best places to visit in Sonoma County. You'll be able to enjoy crabbing along the jetty and take long hiking walks along the ocean side. The various trails will give you access to some of the best-kept secrets of the area, with sandy coves and blufftop views on offer. Bodega Bay camping is perfect for a romantic day out with your nearest and dearest.
Book yourself a Bodega Bay rental for a couple's camping trip to remember. California beach rentals are available with Glamping Hub and will not disappoint.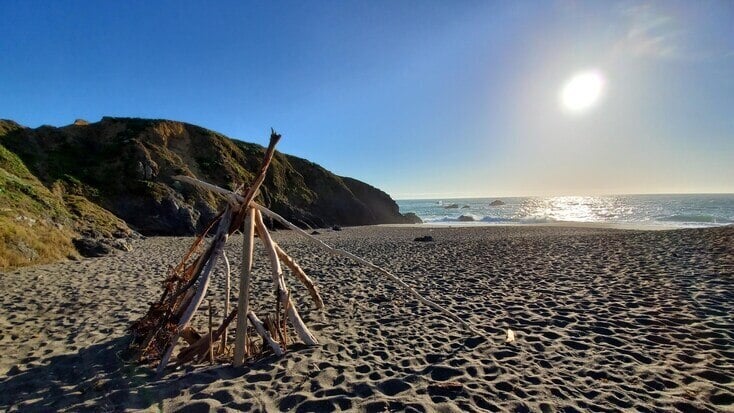 Visit Spring Lake Park! Santa Rosa awaits with Spring Lake campgrounds available today
The final destination on this list of romantic getaways in California is Spring Lake Park. This regional park in Santa Rosa of Sonoma County is a popular destination for days out in California, and it isn't hard to see why. There's so much to do in Spring Lake Regional Park that you'll certainly be enjoying a relaxing time here with your partner.
Spring Lake Regional Park, Santa Rosa has a 72-acre reservoir that is perfect for various recreational, water activities. Go paddling or zoom around on a motorboat. Kayak rentals are available during the summer, while there is also a sectioned swimming lagoon for those that want to take a dip. A day out in Spring Lake, Santa Rosa is a top choice and will have you and your loved one feeling close in no time at all.
Book a stay at Spring Lake campgrounds today! Spring Lake camping is one of the best vacation ideas 2021 has to offer, so scroll through and find the place for you. Sonoma County camping awaits!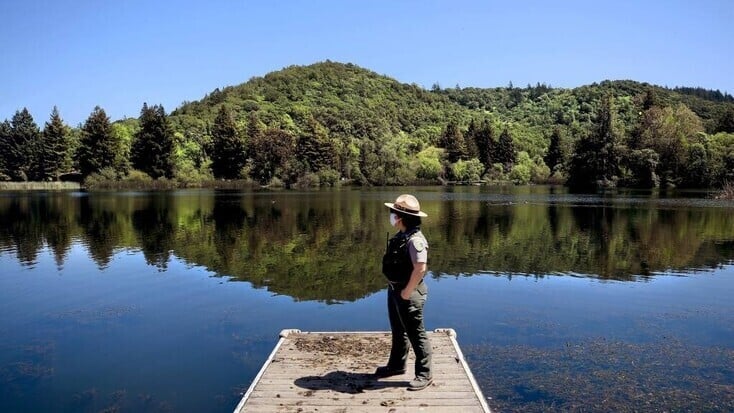 ---
Check out romantic getaways in California and book your glamping vacation today.