Planning a romantic getaway for your special someone? Some of the best places in the world for romantic weekend getaways or romantic vacations are right on your doorstep. A visit to Texas is ideal for romantic getaways with plenty of unique glamping options for a special vacation. In Texas, you can look forward to not only a romantic couples getaway in a new city, or in the great outdoors, but you also have the option to head to a Texas beach for a coastal couples getaway in Texas. So whether you're looking for the best rustic romantic getaways in the great outdoors, staying in the best romantic cabins in Texas, or want to relax on the beach for a romantic couple's getaway, we've got the best texas vacation ideas for couples this diverse state has to offer.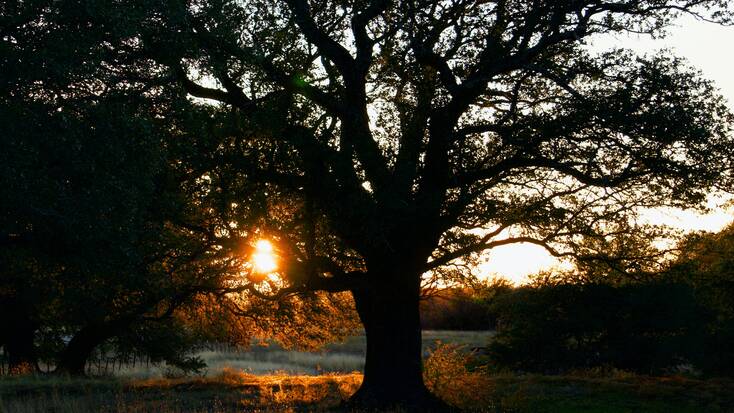 Enjoy romantic cabin getaways in the Texas Hill Country
What could be better than a romantic nature getaway and a stay in a secluded, romantic cabin? Getaways in the Texas Hill Country will give you just that. With a number of romantic places to stay in the Texas Hill Country, you can look forward to a couple's retreat in Texas exploring the great outdoors. With a plethora of hiking trails just waiting to be explored, you and your partner can spend a few days taking in the stunning natural scenery unique to this beautiful part of Texas. Hill Country getaways should also include a trip to a local winery. Romantic getaways in the Texas Hill Country, romantic cabin getaways aside, wouldn't be complete with a bottle or two of a fine Texan vintage from a Hill Country Winery, so make sure you add it to your itinerary when planning your romantic Hill Country getaways.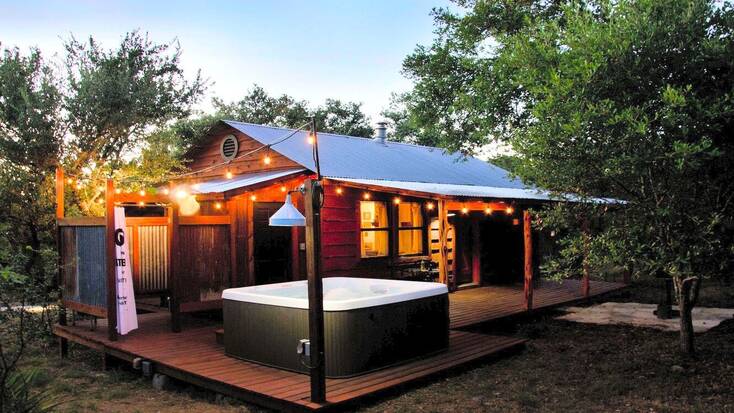 For truly unforgettable romantic getaways in Texas relax on a Texas beach
Another way to enjoy the outdoors on your romantic getaways in Texas is definitely to out to a Texas beach. Vacations in Texas don't have to involve hiking a national park like Big Bend National Park, however epic that may be. With some incredible vacation rentals, Galveston, TX, is an obvious choice for romantic beach getaways. In Texas, however, there are a number of Texas Gulf Coast vacation destinations to head for, so you can look forward to incredible romantic beach getaways. In Texas, a romantic ocean view awaits you, perfect for watching a sunset on an evening stroll. With a vibrant downtown area boasting a number of great bars and restaurants, Galveston, Texas, is also a great spot for Texas summer vacations, so look forward to spending summer enjoying the ocean while staying in a stunning rental.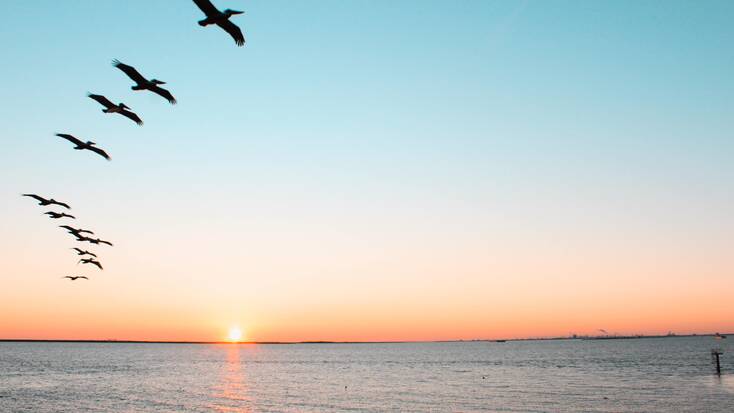 Stay in an Austin tree house rental for the best couple's vacations
Nothing says fun weekend getaways for couples more than treehouse rentals. Austin tree house rental options combine the best of the great outdoors with all the delights of Austin. Weekend getaways in Austin are always guaranteed to give a memorable and romantic couples getaway. With some of the best BBQ restaurants in the USA and a lively music scene, you can look forward to spending evenings out together, eating well, and catching a show in a unique venue before heading back to your secluded rental. From rustic tree houses nestled in the woods to luxury tree houses with a pool, you have a plethora of options for your couple's retreat in Texas. Sure, a stay in romantic cabins in Texas gives you a truly great experience in the great outdoors, but why not make it unique with a stay in an Austin tree house rental?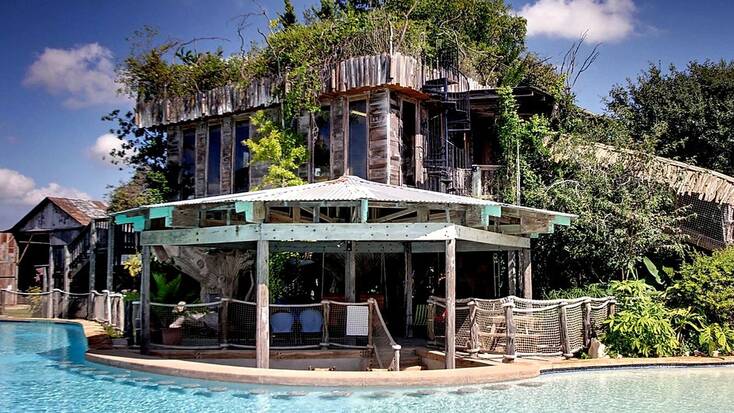 The best romantic getaways near San Antonio
With some stunning cabin rentals near San Antonio, you can once again enjoy a romantic couple's retreat in Texas with the best of both the natural and urban worlds. For romantic getaways in Texas, head to San Antonio. It will give you the chance to stay in some extraordinary places. Nestled on the edge of Texas Hill Country, you'll be able to enjoy a stay in total seclusion in one of the most romantic places in San Antonio, Texas. Look forward to weekend getaways near San Antonio stargazing on a clear night, far from the hustle and bustle of the city. Head on some hiking trails in the Texas Hill Country, and take in those uninterrupted views of the Texan great outdoors. There are few romantic places that can boast so much to visitors.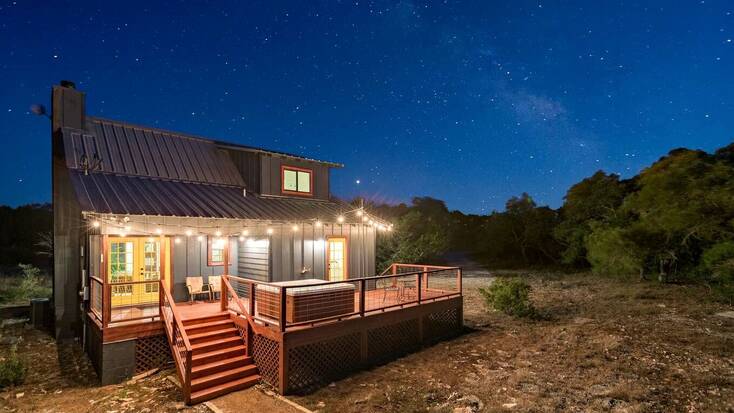 Enjoy some luxury camping near Dallas on your romantic vacations
With so many places to visit in Dallas in the surrounding area, romantic vacation cabin camping near Dallas is the perfect way to enjoy romantic getaways in Texas. Visit Dallas and see the sights before heading to a rustic, cozy cabin rental in a secluded spot. When it comes to glamping, Texas never disappoints. With a number of great places to go in Dallas' surrounding area, this will be one of the best weekend getaways for couples you could have hoped for. You won't be far from all of the amenities of Dallas, TX, but you'll be close enough to lakes and walking routes to make the most of the great outdoors during your Dallas getaways. Dallas luxury tents are perfect when it comes to romantic getaways in Texas.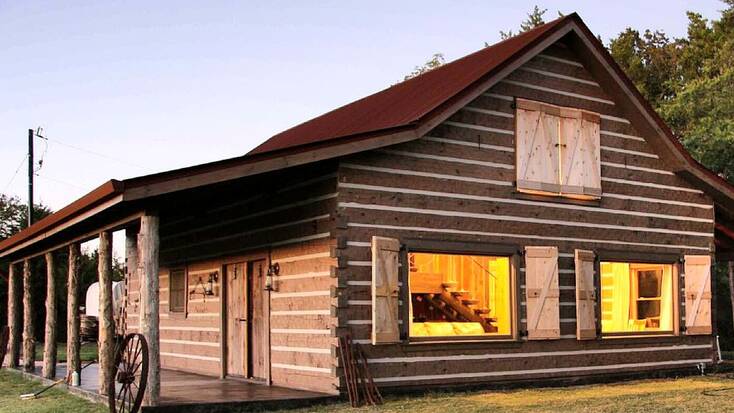 Where are your favorite romantic getaways to treat your special someone?