With the love bug spreading wild and fast, our good friend Cupid has called upon our glamping experts for some back-up when it comes to Valentine ideas for husband and partner in crime. Assuming our husbands are at the very least appreciative of the great outdoors, here are our top five forget-me-not romantic glamping accommodations and the best gifts for frequent travelers in 2021 that will well and truly melt your Valentine's heart.
California cottage rentals—the special gift for husband material on Valentine's Day 2021
You will both be completely smitten when spending a few nights in luxury California cottage rentals like this, which comes with its own bubbling hot tub and deluxe queen-size bed. Conveniently nestled near downtown San Rafael, a candlelit dinner and evening of wine tasting is the perfect entrée before indulging in an enamored embrace under stars with your hubby. Valentine ideas for husband or boyfriend rarely come quite as special as this for Valentine's Day 2021.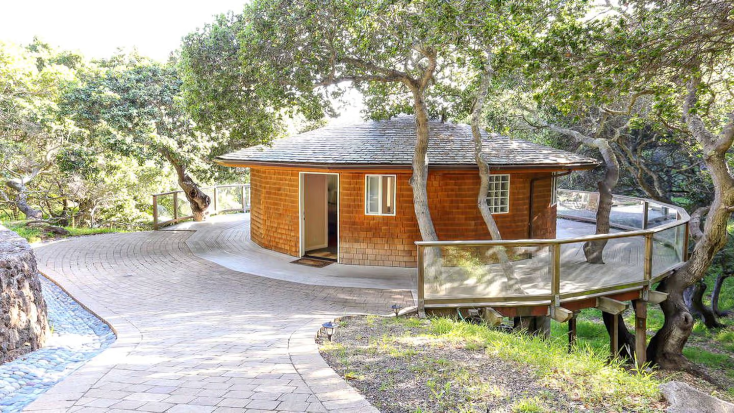 Book tree house, WA if short on Valentine's Day ideas for couples and great travel gifts
High on love in your own tree house WA, this romance-inducing Snohomish rental is great for Valentine's Day ideas for couples at the very least.
For a couple who want that 'just the two of us' experience and one of the great travel gifts you could hope to give you husband in 2021, this tree house WA will completely astonish him. Complete with its own outdoor deck and luxury bathtub, it's safe to say you'll both be moonstruck in no time here in Washington—glamping sites and more await.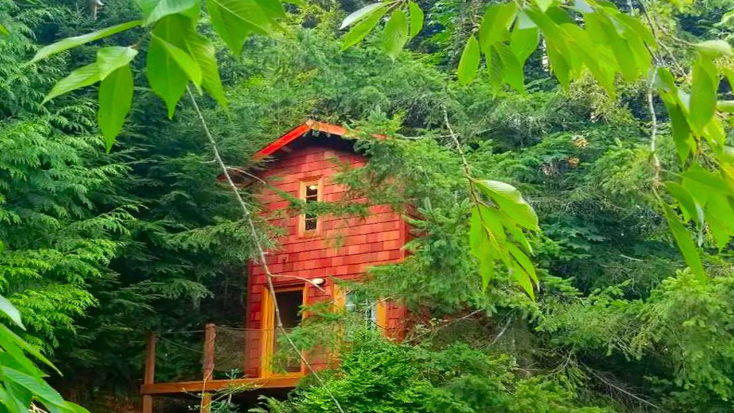 Connect the right Valentine ideas for husband on Valentine's Day 2021 with these fishing cabins in NC
Valentine ideas for husband or the boyfriends don't have to be romantic dinners in fancy restaurants every year. Instead, why not go for fishing cabins in NC? North Carolina fishing is some of the best around and whether you and your husband can fish or not, these North Carolina cabins are the type of glamping site you need for a unique vacation on Valentine's Day 2021.
There is no chance of an unrequited love in these adorable cabin rentals in North Carolina. Set amidst the Nantahala wilderness, you and your sweetheart can enjoy a fragrant bouquet of forest and flora while snuggled up on your own private porch. Clink glasses and flirt in front of the passionate flames of the stone fireplace, and seal it with a kiss as you stargaze from your soft queen-size bed.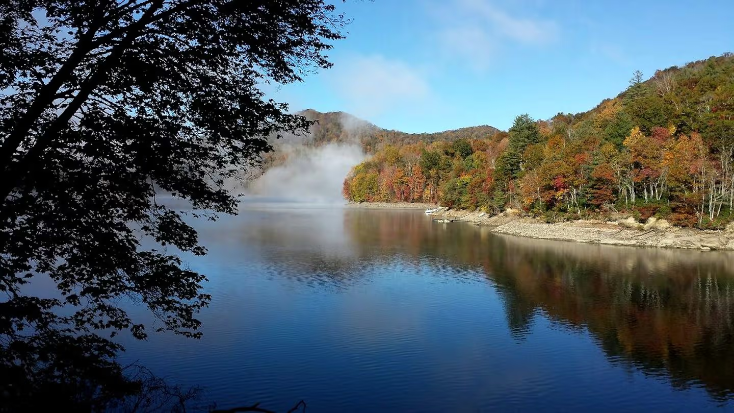 Struggling with Valentine ideas for husband? Rent your Colorado yurt for the best gifts for frequent travelers and casual campers
Surrounded by poetic panoramas of the Colorado countryside, this fascinating Colorado yurt will have you covered for where to go on Valentine's Day. A truly luxurious experience for couples, nature will be your not-so-secret admirer, wooing you both into a sense of complete adoration.
This Colorado yurt features a fully equipped kitchen, a queen-size bed, and a private bathroom which make this romantic property one of the best gifts for frequent travelers and also more casual campers on Valentine's Day 2021.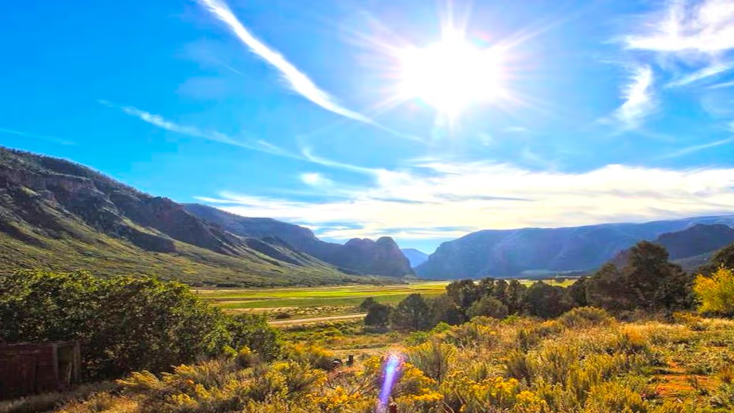 Unique vacation destinations can be discovered with these romantic getaways California is offering in 2021
They say that love makes the world go round, so treat the apple of your eye with a sensual sojourn to romantic getaways California. Unique vacation destinations might be just what you need for Valentine ideas for husband this February.
Valentine's Day gifts for him don't have to be something material. If you want a happy valentine this year, consider California glamping to impress him on this Valentine's Day 2021.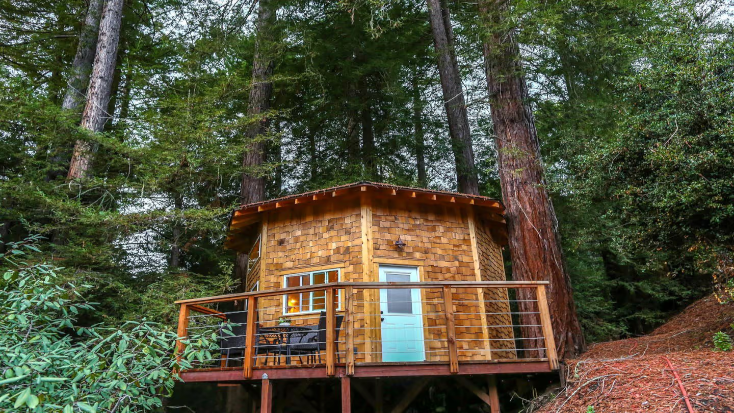 Piece together that perfect Valentine's puzzle this year and get it right with a glamping getaway that has the one both of you.