Keep reading to find the perfect Valentine's Day getaway for you and that special someone
With Valentine's Day 2022 fast approaching, it's time to start planning what you're going to get your partner to show them how much you love and appreciate them. There are loads of great, original Valentine's Day gifts out there, but why not go a step further this year? Instead of buying a standard gift, treat your partner to a romantic, Valentine's Day getaway. With so many different romantic destinations to visit, it's the perfect opportunity to whisk your partner away for a romantic adventure!
Buy a Glamping Hub gift card
Buying a Glamping Hub gift card is the perfect way to start planning your Valentine's Day getaway. When your partner opens it up, a world of possibilities will suddenly be available to them.


Explore some romantic places in California
The sunshine state is perfect for a Valentine's Day getaway. With a number of romantic places in California, it's the perfect opportunity to spend some time hiking through a stunning national park or relaxing along the coast. Romantic getaways in California offer something unique with its varied options for the great outdoors, and with some wonderful rentals to pick from with your Glamping Hub gift card, you can stay in a secluded yurt in Yosemite National Park, a tree house near Santa Cruz, or a log cabin in the San Emigdio Mountains.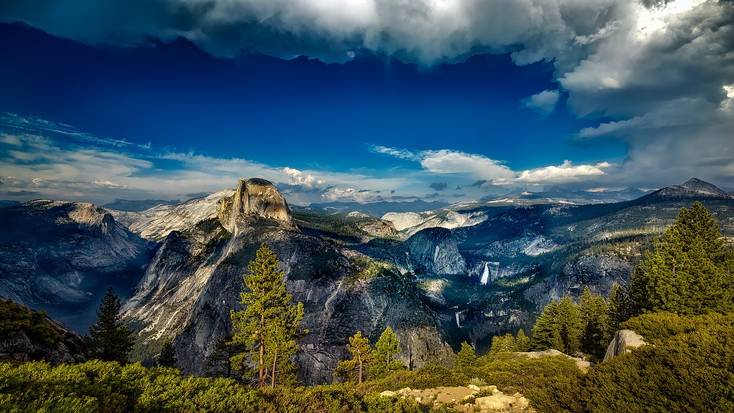 The best Texas weekend getaways for couples in 2022
There are some incredible areas of natural beauty to explore in Texas, with the opportunity to do some amazing outdoor activities. The best Texas weekend getaways for couples will give you the chance to try horse riding through national parks like Big Bend, and you can head to Galveston for a lazy day on the beach. Romantic getaways in Texas can also get you visiting vibrant cities such as Austin, famous for its blues bars and barbecue restaurants. For a truly romantic experience, stay in this secluded eco dome, and enjoy stargazing in the great outdoors.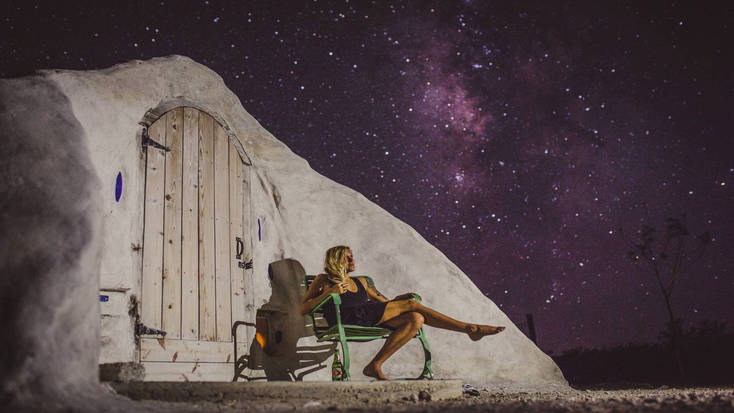 Romantic getaways in South Carolina
South Carolina is a stunning part of the United States. With the Francis Marion National Forest leading down to Bulls Bay, the stunning Myrtle Beach, Lake Murray just outside Columbia, and the Mountain Bridge Wilderness Area bordering the state line of North Carolina, there are some incredible hikes to be had, beaches to explore, and lakes to relax by. With romantic cabins in South Carolina, as well as tree houses, romantic bed and breakfasts, and tiny houses, you and your partner can enjoy the very best of romantic getaways in S.C.
Romantic British getaways: Valentine's Day, UK
London, UK may not be synonymous with romance in the way Paris or Rome is, but with some extraordinarily beautiful countryside, romantic British getaways are possible. A Valentine's Day UK style will get you exploring the unique beauty of the Lake District, exploring Snowdonia and North Wales, or hiking through the Scottish Highlands. With some wonderful glamping accommodations to stay in all over the country, the possibilities are endless.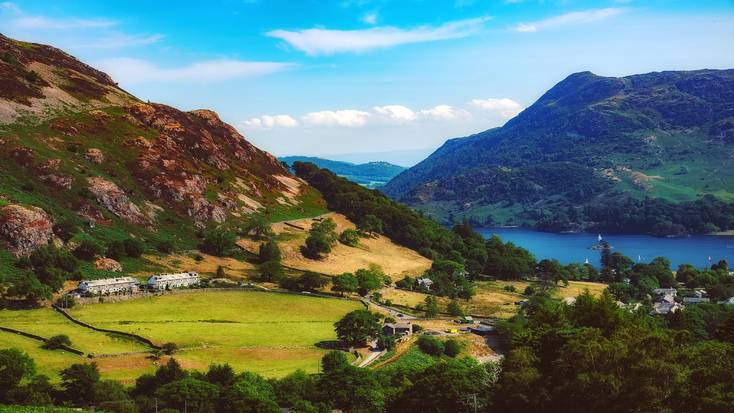 Book a Valentine's Day getaway in Auckland
Auckland, New Zealand, is one of the most unforgettable places you could hope to travel to. With mountains, open countryside, beaches, and even the Hobbiton movie set, spending Valentine's Day in Auckland will give you the very best of the great outdoors. A visit to the Waitomo Caves is a great way to spend the day. Taken through the cave system by boat, you'll see the mesmerizing sight of glowworms in a grotto. If you go to Rotorao Island, you'll see all the wildlife that's protected there, such as kiwi, tieke, takahe, pateke, and skinks. The island was closed to the public, but now it's open to visitors to promote the conservation of native wildlife.