It's that time of year again. Men all over the country are frantically googling, 'gifts for her,' or 'gifts for girlfriend (or wife).' Can't you picture it? We know you can, because you googled something similar to get here.  Finding the perfect gift and a unique valentine gift for her can be difficult any day of the week, but with Valentine's Day 2021 just around the corner, it's time to put that thinking cap on. Please, oh please, don't make the same annual panic-purchases of chocolates or flowers. Instead, make it a day full of nothing but love with these unique Valentine's Day gifts for her.
Let's face it, no matter what anyone says, Valentine's Day is kind of a big deal. Granted, we all should let those we love know that we love them more than just one day a year, but this is the one time of the year where you can go all out and show your partner just how besotted you are. This year, break away from CVS, forget about chocolate hearts, and stuffed teddy bears, and pick a romantic destination for just the two of you. Plan a  Valentine's Day getaway and make the most out of February 14th with your love. Keep reading for some unique Valentine's Day ideas for her!
Visit California: a Valentine's Day getaway on a California ranch
Knock it out of the park this year and book a Valentine's weekend for the two of you at this yurt on a California ranch. Worried about finding Valentine's Day gifts for her? With this gift idea you don't need to fret. Plan to visit California and blow away that special someone in your life with a weekend spent yurt camping!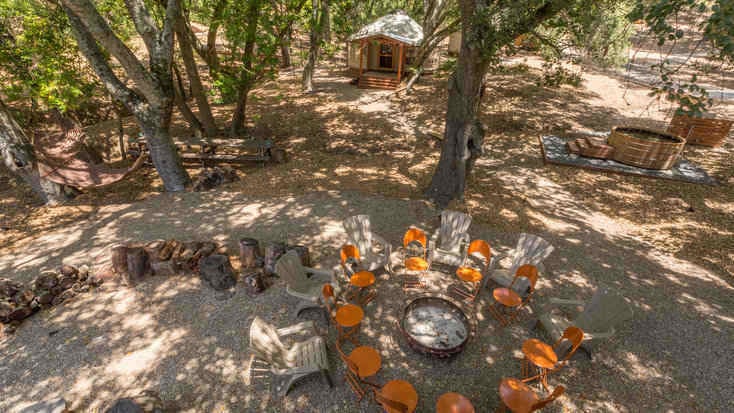 The perfect, unique Valentine's Day gift ideas for her: stay in a tree house in Quebec
This A-frame-style tree house will blow all other Valentine's Day gifts out of the water. A weekend here is surely at the top of the list of unique Valentine's Day gift ideas for her. Tree houses aren't just for kids—stay in a tree house in Quebec and spend your Valentine's Day getaway with the one that matters. Don't just get high off love, get high off the ground.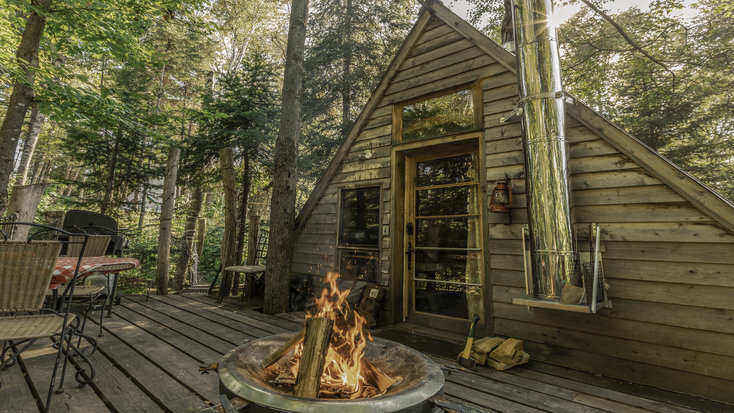 Break away from routine: national park camping in Wyoming
Your Valentine's Day gift this year will surely top all others when you book this Wyoming tiny house. Located near Grand Teton National Park, this luxury glamping rental is perfect for national park camping. This house may be tiny, but as a Valentine's Day gift idea, it's big. Surprise her with a weekend getaway here!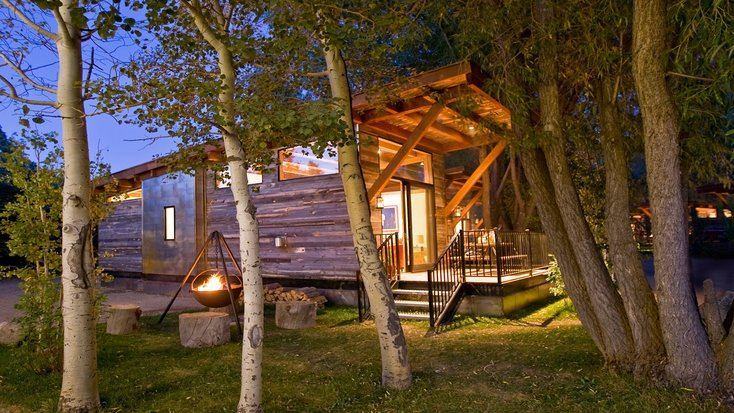 Find the best gifts for her: turn up the heat with a Florida vacation
Still trying to find the perfect gift for her? What about a Valentine's Day trip and a weekend away in Florida? This Florida vacation rental will do the trick! Located conveniently near many waterways and the beach, perfect for kayaking and swimming, this Florida vacation would be the perfect mid-winter break.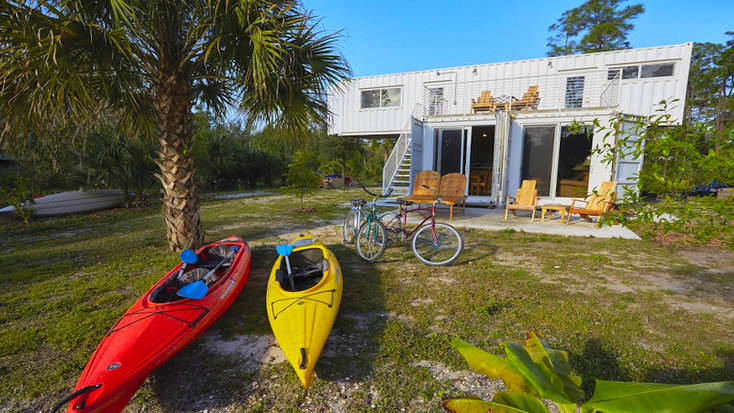 Romantic getaways for couples in Joshua Tree: a California villa rental perfect for Valentine's Day 2021
There are so many amazing, romantic getaways and different ways to spend your Valentine's Day 2021, that it might be hard to choose. However, this California villa in Joshua Tree makes it easy. This year, spend February 14th hiking in Southern California, relaxing by the pool, and spending quality time with the person who matters most in this beautiful, outdoor location.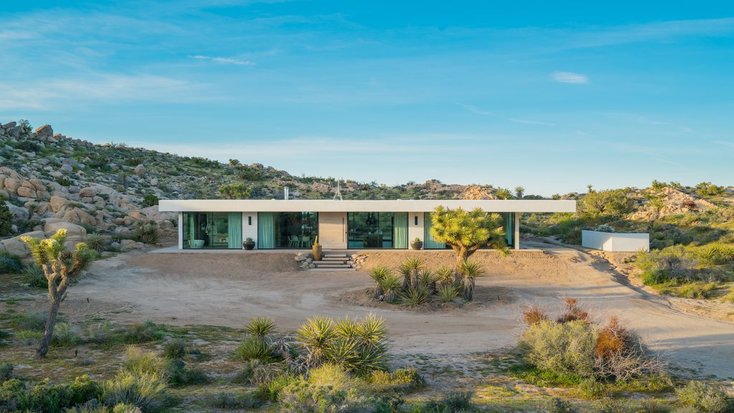 Get it right this Valentine's Day 2021, and watch her face light up as she discovers that you've booked a timeless glamping retreat for two.