May in Canada is already a treat for the outdoor enthusiast. British Columbia is, without doubt, one of the best places to visit in Canada, and since the capital of the province is Victoria, what better place to head to for Victoria Day? With some of North America's best national parks, mountains, and epic coastlines, all bases are covered for even the most intrepid explorer. With Victoria Day falling on Monday, May 24th, 2021, it is one of the best opportunities for long weekend getaways as spring becomes summer, and to explore the natural beauty of British Columbia with the family. Keep reading to find the perfect weekend getaway for you and your loved ones for Victoria Day, 2021, and escape into the wild!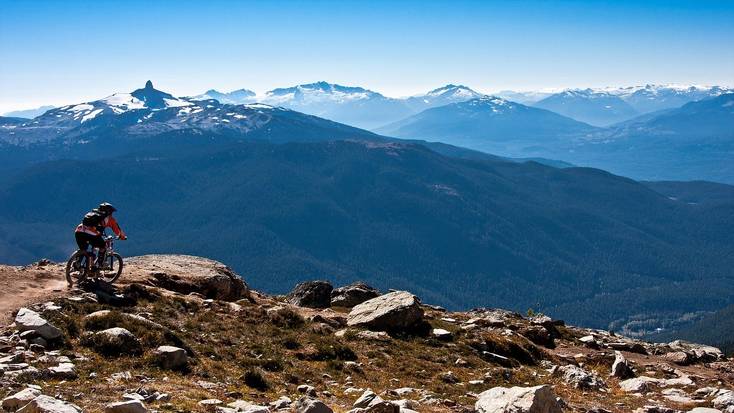 What is Victoria Day?
So, what is Victoria Day exactly? Victoria Day is a holiday that's been observed since at least 1845, and as the name suggests, it was originally to celebrate the birthday of Queen Victoria, who was born May 24th, 1819. The holiday is now observed on the penultimate Monday of May each year, so Victoria Day 2021 falls on May 18th. With that three-day weekend coming up, now is the time to book a stay in a unique yurt rental or one of our cozy camping cabin rentals. British Columbia awaits!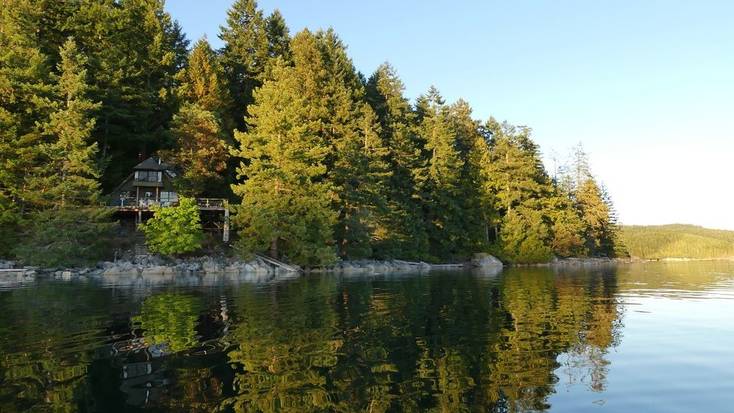 Spend Victoria Day weekend in Whistler
The mountain town of Whistler is a Mecca for winter sports enthusiasts the world over. However, once the snows have melted and green has returned to the mountainsides for the summer, there are still a plethora of things to do in Whistler. Cabin rentals such as this rustic offering get you close to all the action that the mountains have to offer. With a Victoria Day weekend getaway in Whistler, you can look forward to mountain biking, whitewater rafting, and even bungee jumping for the adrenaline junkies among you. Enjoy it all during the best long weekend BC & 2021 getaways on offer.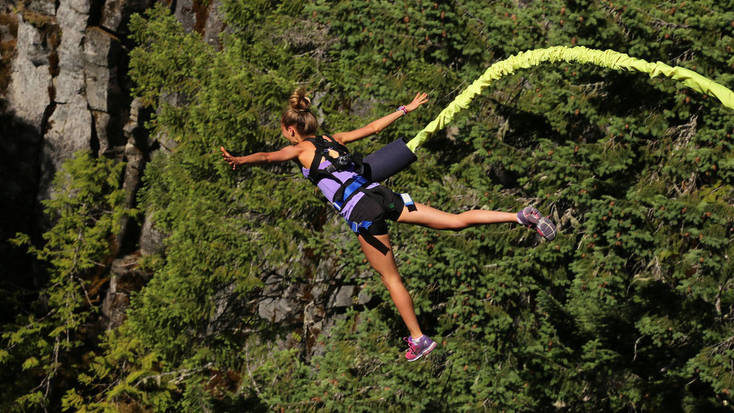 Watch the Victoria Day Parade in Victoria, BC
Set on the southern tip of Vancouver Island, Victoria, BC, is perfectly located for you to further explore the great outdoors. However, before you do, you can enjoy exploring the capital of British Columbia. The downtown area, stunning gardens, and castles—yes, castles!—are all worth a visit. On the holiday itself, you can watch the Victoria Day parade through the town, before heading out of the city to further explore Vancouver Island.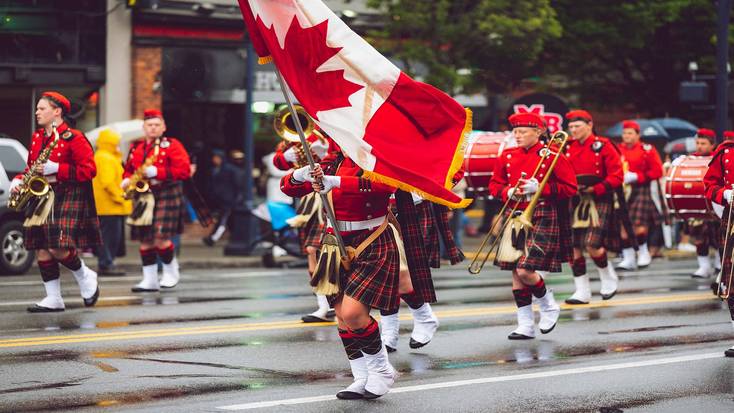 Things to do on Vancouver Island
When you've finished the city, you can focus on all the outdoor activities and other things to do on Vancouver Island. At this time of year, you can head up to Tofino, BC, and book a whale watching tour so you can watch these incredible creatures in the natural habitats, a truly unique experience. Vancouver Island doesn't just boast whales and epic coastline. With expansive forests and national parks such as Pacific Rim National Park Reserve, you can look forward to an epic long weekend here. Make your stay even more memorable by booking this beachfront tent near Ucluelet, and really get back to nature.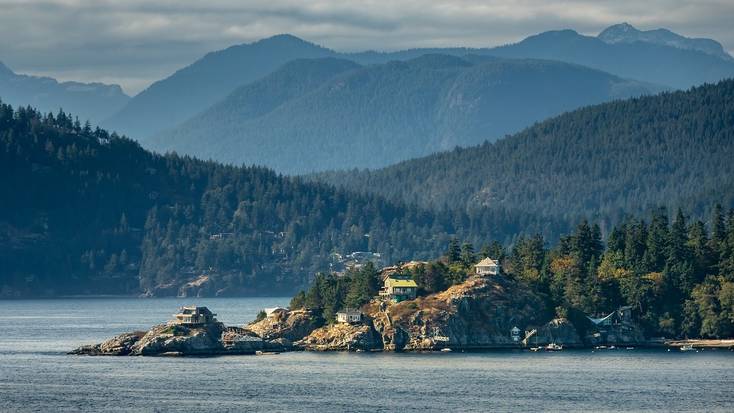 Discover the Enchanted Gardens in Malakwa, BC, for your Victoria Day weekend getaway, 2021
Set among 800-year old cedar trees, the Enchanted Gardens near Malakwa, BC, come from the imagination of artist Doris Needham, who bought a forest to home her unique sculptures depicting fantastical beasts and beings. With a stay in this unique tree house rental near Shuswap Lake, you can add to the experience of an enchanted woodland getaway for the Victoria Day weekend. Just a short drive from Malakwa, visitors here also have easy access to areas of natural beauty such as Mount Griffin Ecological Reserve, Mount Revelstoke National Park, and Glacier National Park.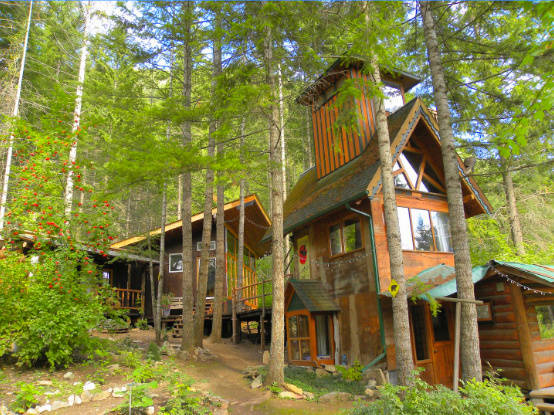 Unusual things to do on Victoria Day: visit the Capilano Suspension Bridge
For a unique view of British Columbia's stunning forests, and for one of the more unusual things to do on Victoria Day, the Capilano Suspension Bridge is just a 15-minute drive from downtown Vancouver. Hovering 70 meters over the Capilano River, the bridge is about 140 meters long. A visit to the Capilano Suspension Bridge Park typically takes two or three hours and is well worth the trip. As well as the suspension bridge, you can also enjoy a treetop adventure, navigating your way from birds nest to birds nest via bridges, and additionally, there is a walkway suspended from a cliff. To really make the most of your bridge adventures, book a stay at this gorgeous log cabin overlooking Horshoe Bay for a real escape into the British Colombian outdoors.