The snow is melting, the flora in the national parks is starting bloom again, and those hibernating residents are starting to wake up and venture back out from their habitats. This is the perfect time of year to plan a trip to explore the great outdoors. With hiking, biking, and climbing, rivers and lakes for boating, fishing or swimming, as well as some amazing dog-friendly trails to explore, we've put together a list of nine of the best national parks to visit in spring so you can start to plan a spring vacation somewhere stunning, and immerse yourself in the great outdoors.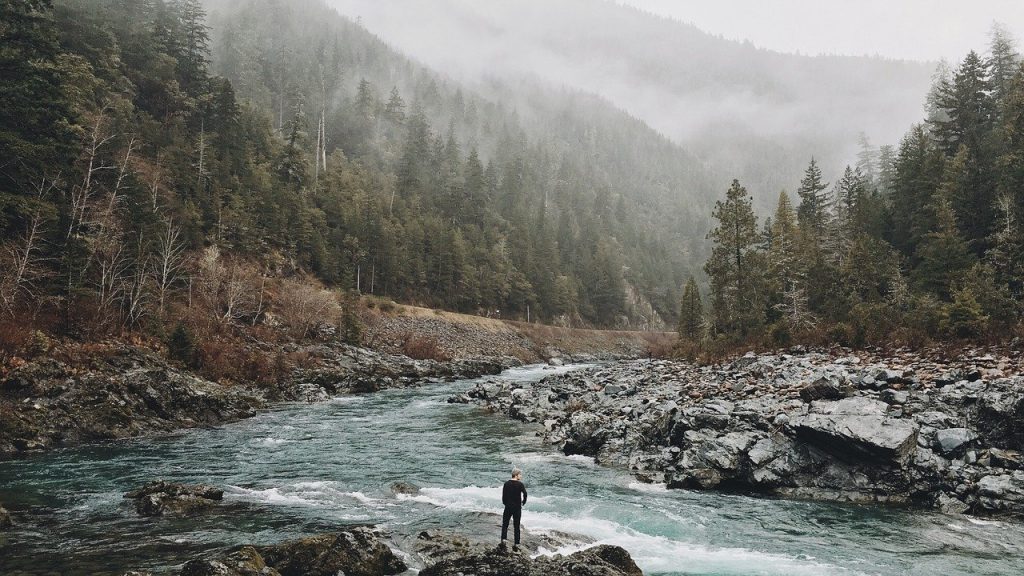 The best national parks to visit in spring in Maine
There are already a plethora of reasons to visit Maine for a vacation. With stunning coastline, incredible countryside, and a mountain of seafood to tuck into, you're sure to have a memorable trip here. In addition to all that, one of the best national parks to visit in spring, Acadia National Park is somewhat unique. With stunning forests, trails for hiking, and some amazing, luxury accommodations to stay in, or perhaps a rustic cabin, one of the most stunning features of the Acadia National Park, Maine, is its rugged coastline. One of the many things to do in Acadia is to head to Schoodic Point or Thunder Hole where you can see the waves crashing onto the rocks, before heading up to Jordan Pond for an enjoyable hike.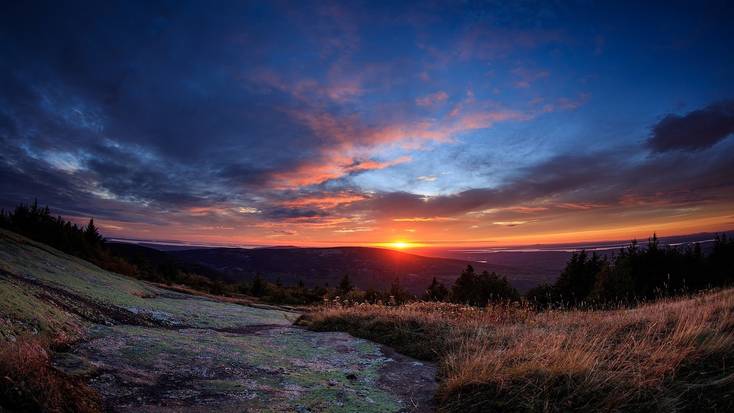 Bounce up to Banff for a dog-friendly vacation this spring
Banff National Park in Alberta, Canada, is a fabulous national park to visit in spring. With stunning hiking trails, pine forests, mountains, and lakes, it gives you the perfect opportunity for a vacation of hiking and biking along some phenomenal trails. There is also a wide selection of dog-friendly trails in Banff to explore of varying length and difficulty. You can enjoy a stay in a cabin with a hot tub while staying in the national park, and in addition, one of the things to do in Banff is to visit the Banff hot springs. There's no better way to relax after a few days of hiking than with a dip in natural hot springs surrounded by stunning vistas.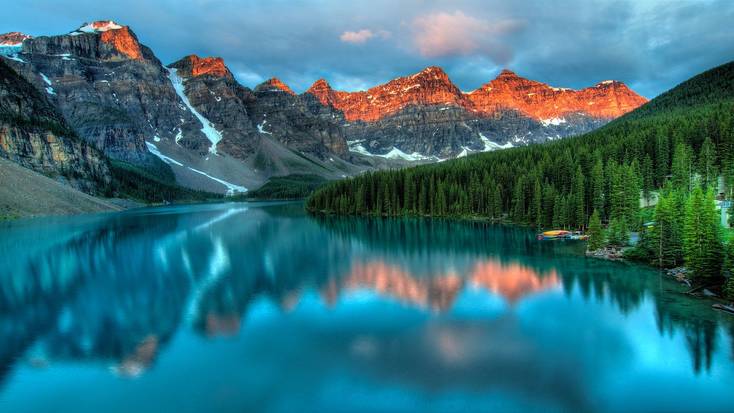 Explore the top national parks to visit in spring, 2021, in Utah
With five national parks to visit, such as Capitol Reef National Park, camping and glamping in the Beehive State is a must. Utah follows only Alaska and California for the most national parks. Zion National Park is one of the top national parks to visit for several reasons. The red cliffs of Zion Canyon are an absolute must-see, and there are numerous hiking trails that lead through areas of incredible natural beauty, framed by the dramatic cliffs and rock formations of the national park. With a plethora of things to do in Zion National Park, a stay in a top glamping accommodation in Utah is a great way to celebrate the end of winter and the start of spring, 2021.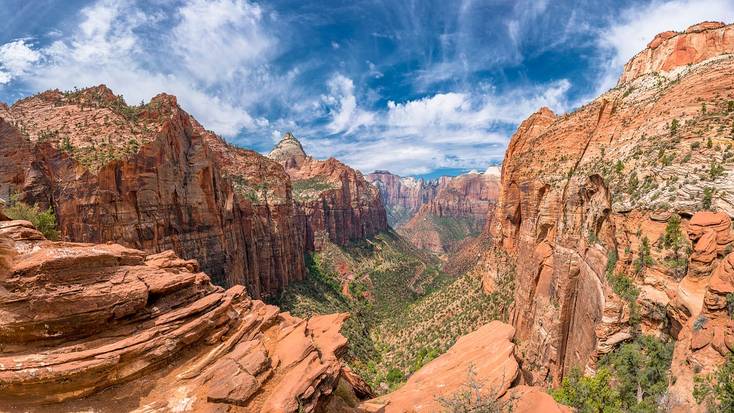 Experience the wildlife of Denali National Park
With so many things to do in Denali National Park, a vacation to Alaska is well worth the journey. Book one of these secluded Denali cabins, and look forward to epic hikes, ATV and 4WD tours, take in the stunning views of Mount Denali, and catch sight of the incredible wildlife that calls the park home. Moose, wolves, bears, and even reindeer can be spotted in the park, especially in spring when the snows melt.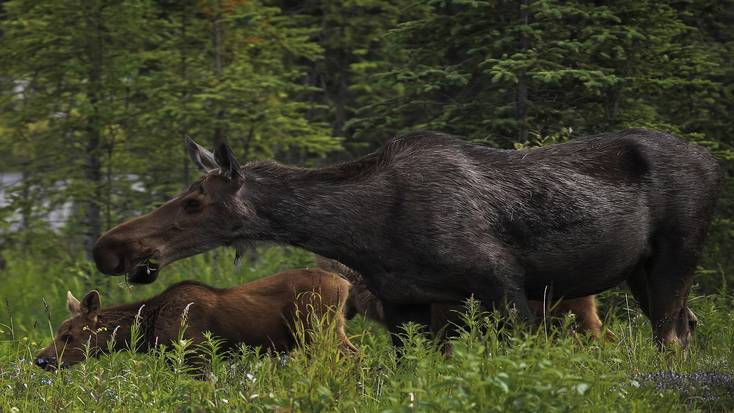 Things to do at Mt. Rainier, Washington
If you're looking for spring paradise, Mt. Rainier lodging, such as these cabin rentals will get you enjoying the best that Mount Rainier National Park has to offer. As well as seeing Mount Rainier itself, you can also explore the Skyline Trail, stroll through the stunning Grove of Patriarchs, and take in the stunning flora and fauna of Paradise Valley. With so many things to do at Mt. Rainier National Park, this is a trip the whole family will love.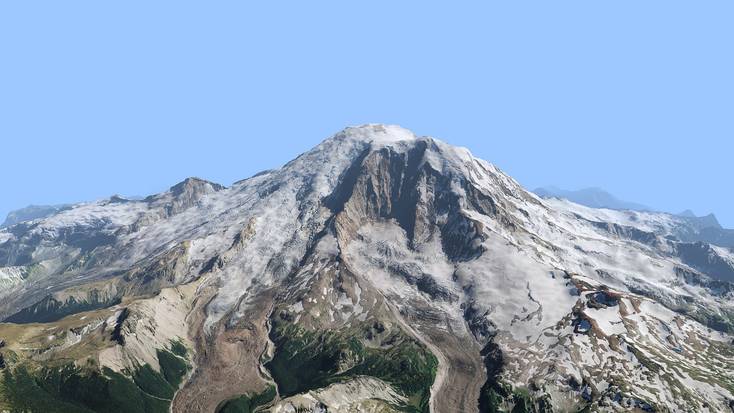 Enjoy the Rio Grande River in one of the best national parks to visit in spring
Big Bend, Texas, is another one of the stunning national parks to visit in spring, and one major reason is the Rio Grande River. With options for a variety of watersports, especially kayaking along the river, Big Bend National Park offers something different for glampers. You can also head out and try and catch a glimpse of the local wildlife going about their day-to-day in the park. When staying in Big Bend National Park, lodging like these unique glamping rentals will give an unforgettable vacation in the great outdoors.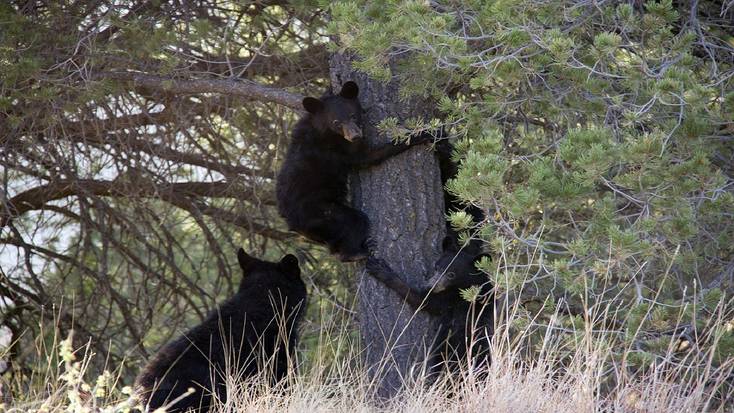 Experience the heat of Death Valley National Park
Death Valley National Park is set on the California/Nevada border and features Badwater Basin, the lowest point in North America, sitting at 282 feet (86 meters) below sea level. Despite its name, Death Valley is still an absolute must. With stunning desert trails and incredible vistas of surrounding mountains, it is a unique setting for a vacation, and with a stay in these charming Death Valley cabins, your whole family will love a trip here.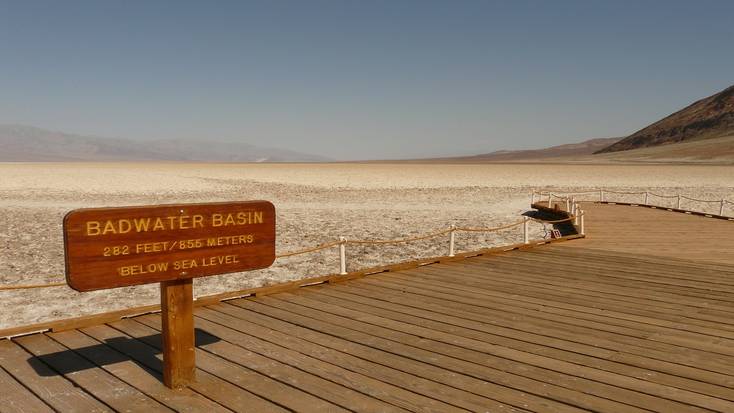 Sequoia National Park: Top national parks to visit in spring in California
California is not short on stunning national parks to visit in spring, and the Sequoia National Park is no exception. When you book a trip to Sequoia National Park, lodging couldn't be any better than these luxury glamping accommodations. Sequoia, California, offers you the chance to try out various outdoor activities, including exploring the Giant Forest, hiking, taking in the epic views from Moro Rock, and heading below ground to see the marble cavern of Crystal cave.
Get up close and personal to El Capitan in Yosemite
No best national parks list would be complete without this stunning destination, so last, but certainly not least, Yosemite is one of the most popular national parks to visit in spring. With rolling hills, incredible rock climbing, rivers, and unsurpassable nature, Yosemite National Park is one of America's most stunning areas of natural beauty. When staying in Yosemite, cabin rentals such as these get you close to the action, and you can visit the famous El Capitan, an important destination for climbers and free soloists the world over.