Whether you want to head somewhere tropical to see wildlife or you head out on safari, vacations seeing some incredible animals in their natural habitat is something many of us are sure to have on our travel bucket lists. For those of you lucky enough to live close to the coast, you can look forward to celebrating World Whale Day, 2021, on February 20 and head out on some whale watching tours to catch sight of some of the ocean's most impressive creatures. For those of us who live a little further inland, a simple search for whale watching near me won't be enough, however, why not plan a vacation in one of our favorite places to go ion the US for some whale watching, and get back to nature by seeing some amazing marine wildlife in 2021?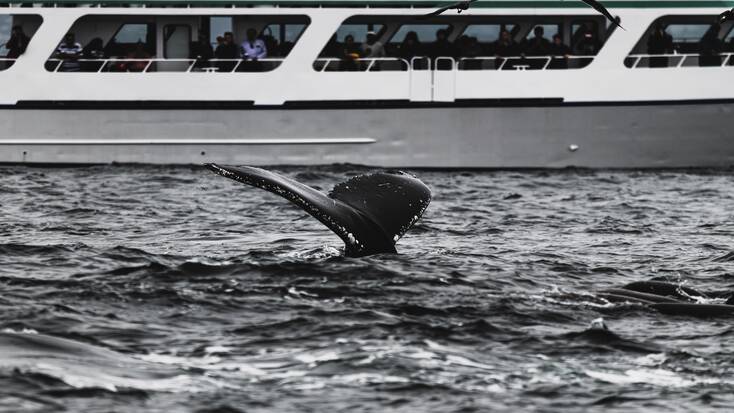 Spot a Bar Harbor whale, one of the Pine Tree State's Maine attractions
With places such as Arcadia National Park to visit, the are already plenty of things to do in Maine throughout the year. Bar Harbor, Maine, is a part of the stunning Arcadia National Park, and one of the Maine attractions in Bar Harbor, whale watching tours, will make your vacations in Maine even more memorable. When it comes to glamping, Maine boasts some extraordinary beauty throughout the great outdoors, and plenty to do once you've returned from a trip whale watching. Bar Harbor will leave the whole family with some incredible memories. The best Maine whale watching tours are here!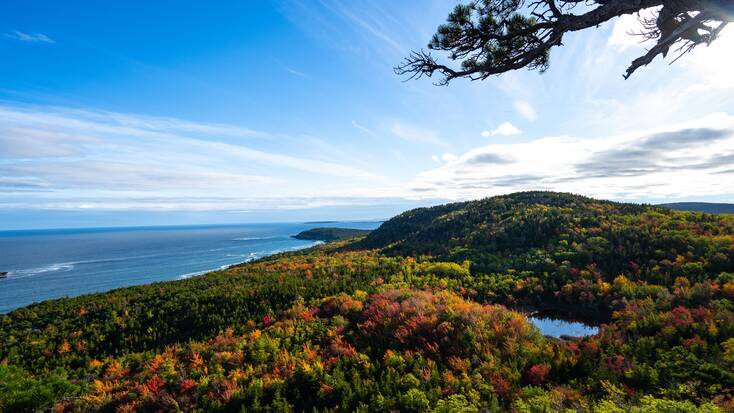 Go whale watching on Orcas Island, Washington
One of the more overlooked vacation spots in the US, Orcas Island is the largest of the San Juan Islands, Washington. Given its name, whale watching on Orcas Island, Washington, is almost a compulsory activity. However, while staying in stunning Orcas Island cabins, you can look forward to doing more besides heading out on an Orcas Island ferry for some whale watching. With 57 square miles of hilly, rural terrain, this is one of the top vacation spots in the US for anyone looking to escape into the great outdoors. Hiking, biking, as well as exploring this San Juan Island kayaking will give everyone in the group an incredible coastal adventure.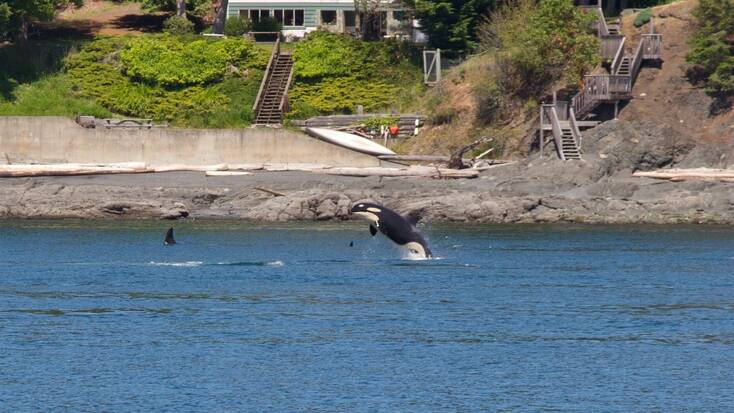 The best whale watching in Monterey Bay, CA
With some amazing places to stay near Monterey, CA, this is not just one of the best places to go for whale watching tours, but it's also one of our picks for the best beach vacations in the US. Whale Watching in Monterey Bay gives you the chance to see a variety of whales enjoying the waters along the Golden State's coastline. Humpback whales, blue whales, and orcas are just some of the whales you'll catch sight of while whale watching. Things to do in Monterey, CA, also include visiting the aquarium and exploring the stunning beaches and state parks in the area.
Visit Juneau, Alaska, one of the top places to visit in the US to see wildlife, 2021
Whale watching in Alaska doesn't come much better than whale watching tours in Juneau. Alaska whales are in abundance from about April to November, so you can speed World Whale Day, 2021, planning a spring or getaway or summer vacation lodging in Juneau for some whale watching tours. As well as spotting some incredible marine life, you can also look forward to beautiful beaches, and visiting places such as the stunning Mendenhall Glacier during your foray into the great outdoors in 2021.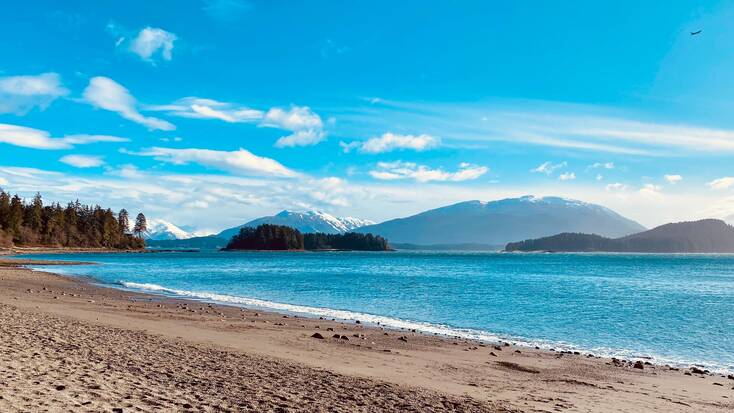 Explore colonial Plymouth, Massachusetts
Overlooking Cape Cod, Massachusetts, colonial Plymouth awaits to give you and your family the perfect East Coast getaways. From seeing the Mayflower II to exploring the Myles Standish State Forest, there are already plenty of reasons to head out for a vacation in Plymouth, Massachusetts. Of all our Cape Cod rentals, a stay near Plymouth gives you the chance to enjoy some of the best tours for whale watching. Cape Cod beaches are also perfect for a lazy day enjoying the ocean air and making the most of one of the best vacation spots in Massachusetts.