This year, discover where to visit in Andalusia. Southern Spain is a popular vacation destination for those coming from near and far to experience the breathtaking landscapes, rich history, distinct architecture, and, last but not least, the impeccable gastronomy. From taking a stroll on an ancient cobblestone road in Cadiz to exploring the vast and seemingly untouched countryside in the Sierra Nevadas, the province of Andalusia in Spain is home to some of the most picturesque landscapes in the country.
What better way to experience the best of the natural Spanish landscapes than by staying in a unique glamping property? Whether you are on an epic European voyage or are just looking for some romantic downtime, there is something special for every traveler to discover while glamping in Southern Spain. Take a look below at our personal favorite glamping spots and locations throughout Andalusia, Spain!
Glamping Andalusia: check out Cádiz holidays in Spain and where to stay in 2021
The city of Cádiz and the surrounding coastline is home to pristine beaches and many interesting outdoor activities. This particular property is located in El Palmar, otherwise known as one of the most beautiful beaches in the area. Featuring a romantic yurt, a traditional Moroccan style tent, and a fun tipi, guests can choose which accommodation suits them most. After a long day of surfing lessons or enjoying tapas with locals, relaxing in one of these accommodations while listening to the sound of the ocean will make anyone want to return to Cádiz.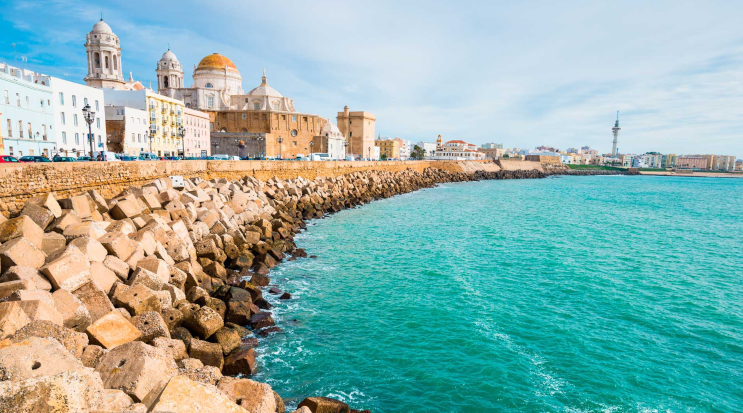 Luxury camping holidays in Málaga: accommodation options and where to visit in Andalusia
Next up on our list of top destinations in Spain and where to visit in Andalusia is the city of Málaga! Located right on the Mediterranean Sea, Málaga is home to a great cityscape, mixed with ancient architecture and plenty of modern touches. Glampers who stay here can enjoy hiking through the mountains with ocean views and feasting on the famous local fried fish and delicious wine. With these romantic bell tents with panoramic mountain views, these luxury tents are nestled in a secluded olive grove, and finally to this private yurt, those who choose to stay in or around Málaga will be able to experience and authentic glamping getaway while taking it all in.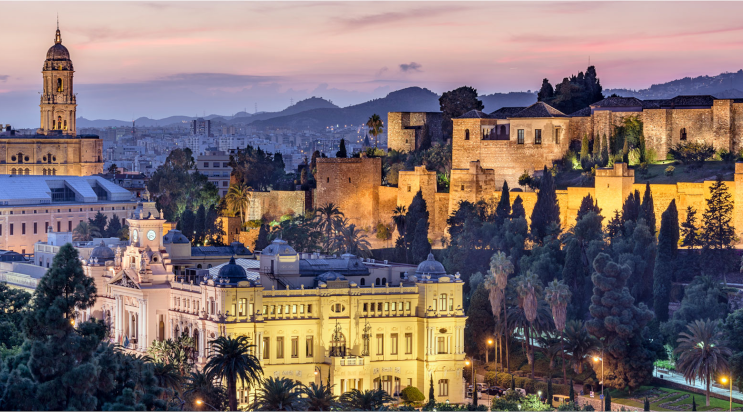 Why you should visit Granada for your next luxury holidays to Andalusia in 2021
Granada is an idyllic city that is home to Spanish tradition, rich history, and free tapas! Nestled just above the Sierra Nevada mountain range, Granada has amazing views of the highest mountain peak on the Iberian Peninsula—Mulhacén. What better way to take in the views than by relaxing on the porch of your very own quirky cabin with a private terrace, in a gorgeous mountainside cottage with a private pool, or in a secluded woodland cottage on the outskirts of the city limits. Whichever accommodation you choose, Granada and the surrounding countryside will steal your heart.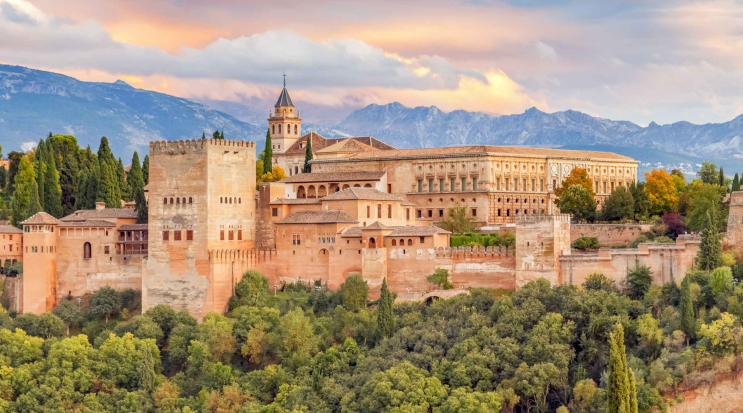 Go skiing in the Sierra Nevada: mountain camping in Andalusia and unique places to stay in Spain
The Sierra Nevada mountain range stretches from just south of Granada and wraps up to the north to a cavernous region home to amazing caves and an arid yes breathtaking landscapes. Home to the historic Alpujarras region, which is great for hiking, the Sierra Nevada range boasts many interesting and unique glamping sites. Enjoy a once in a lifetime experience while staying in an ancient yet comfortable cave, where guests can relish in the uniqueness if their accommodation.
Other favorite properties in this area can be found tucked away in shadows of the mountains or in the nearby forests such as this interesting bohemian-style caravan rental or in this breathtaking yurt with panoramic vistas. The Sierra Nevada mountains will not disappoint, and another visit will surely be necessary.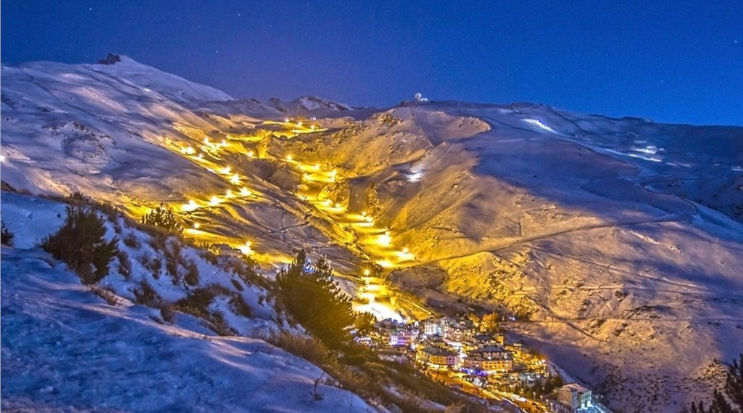 ---
We are here to help with planning your stay in Andalusia, Spain, as relaxing as can be by sharing some of our favorite glamping spots. Check out where to go in Spain and don't look back. Whichever location you choose, we know that it will be unforgettable. For even more options in Andalusia, keep browsing here!