Tucked away in the southwest of Texas lies Big Bend National Park, a hidden gem that offers a fully immersive experience in the awe-inspiring majesty of nature. That's why we had to put together this Big Bend National Park travel guide in order to help you plan your next Texas getaways in 2021.
One of the least visited yet largest parks in the country, this area is a natural paradise just waiting to be explored. With top Texas hiking trails abounding, the impressive Chisos mountain range, and the impressive Rio Grande River sprawled over 1,200 square miles of parkland, it may seem overwhelming to plan out a trip. But there is no need to stress, we've got you covered with all the tips and tricks you'll need to make the most of your experience of Big Bend camping and hiking.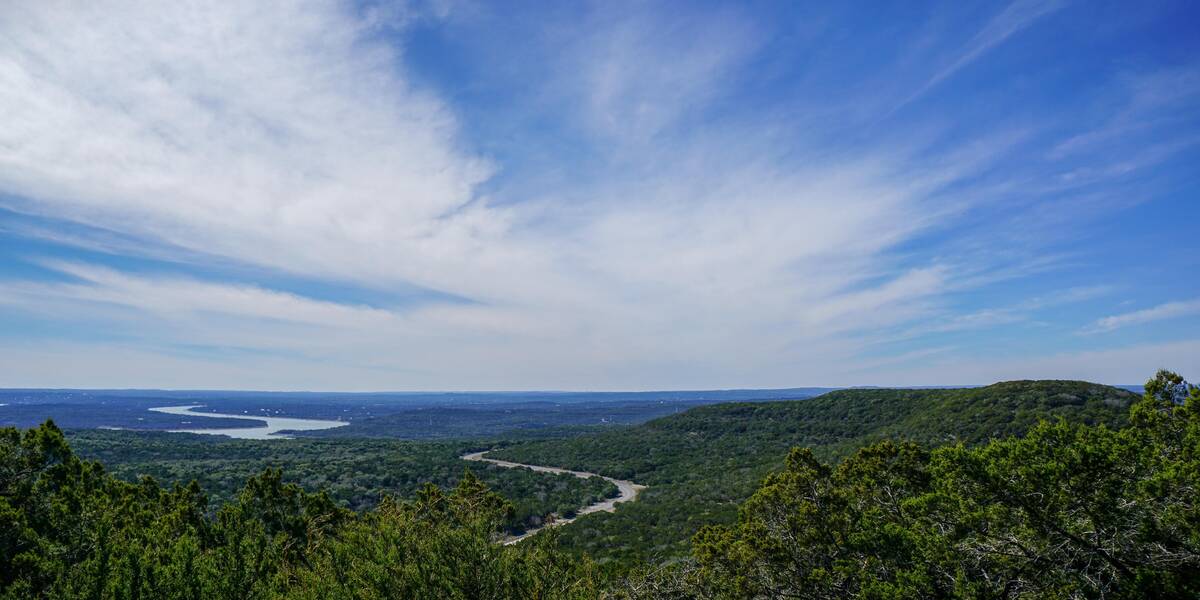 Big Bend National Park travel guide: why you should go national park camping in 2021
So, why exactly should you go national park camping here in Texas anyway?
Big Bend National Park contains the largest protected area of Chihuahuan Desert territory in the United States. The varied elevations of the terrain have produced a series of micro-climates that allow for an astounding amount of ecological diversity. In this landscape, you will find more than 1,200 species of plants, over 450 types of birds, and over 75 species of animals. Interested in bird watching in Texas? Head to Big Bend National Park, Texas, now!
Containing ancient sea fossils and dinosaur bones, the history of the American frontier in its desert sand, and canyons, rivers, and mountain cliffs aplenty, there is something for everyone to explore, perfect for a vacation in Big Bend National Park camping.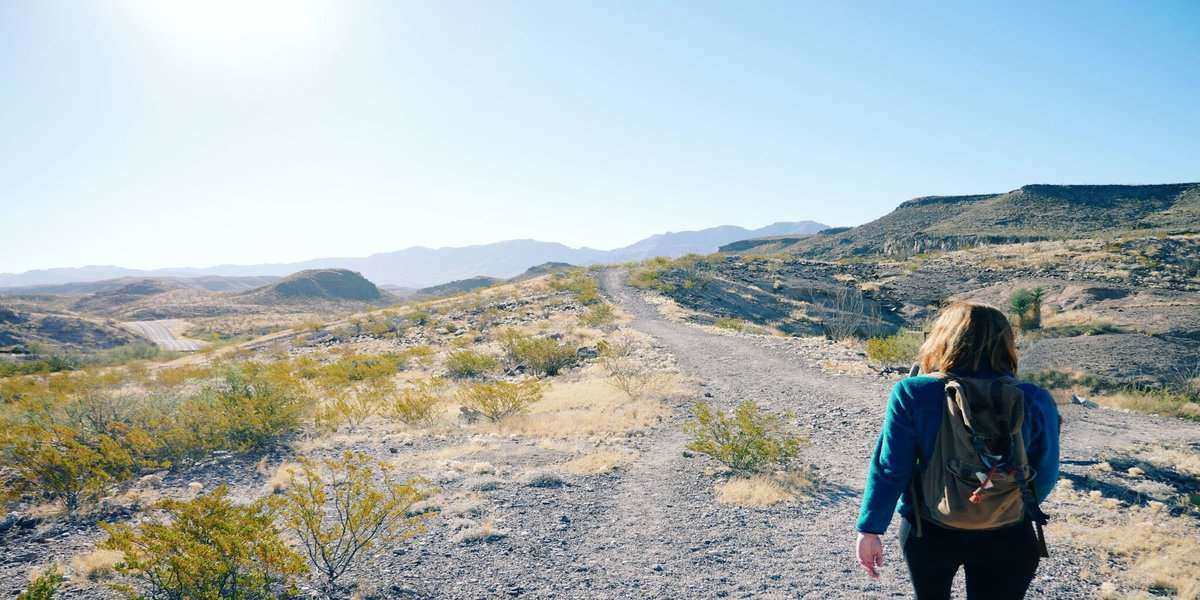 Big Bend tips: what to know before you book your next Texas getaways here
Before you head out to explore the wilderness during your next Texas getaways, make sure you are prepared with these key supplies. Sunscreen, insect repellent, long loose clothing, and a comfortable pair of hiking shoes are a must. It is also recommended to bring a flashlight and a first aid kit with you. Also, make sure to stay hydrated; pack plenty of water with you on your hiking and backpacking excursions!
While you may have been hoping to dive into the waves of the Rio Grande, it is important to note that swimming in the Rio Grande is not recommended, and those who do plan on swimming should be sure to wear a life jacket. While you are on your hiking adventures, avoid the temptation to feed any animals (no matter how cute!) and be sure to store all food in the food lockers located throughout the park or in the trunk of your car for protection.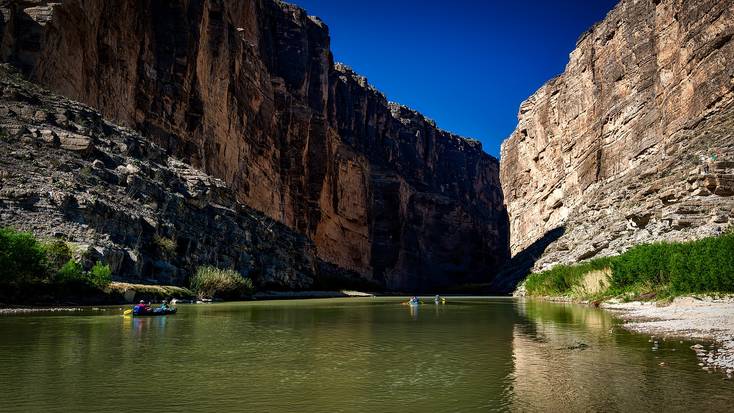 How to get to Big Bend and why you need to take a car when you visit this national park in Texas in 2021
How to get to Big Bend National Park travel destinations: while the remoteness of Big Bend, Texas is a major plus when you want to immerse yourself in the natural world, it also means that getting to the park can be a bit of a pain. There is no public transportation that reaches the area, so the best way to access the park is by car.
There are rental cars available at both of the nearest airports, with one located in Midland/Odessa (235 miles from the park's headquarters) and the other in El Paso, Texas (330 miles from the headquarters). The closest you can get to the park by bus or train is Alpine, which is 100 miles away from the park. However, from Alpine, car rentals are available and you can also find plenty of Big Bend lodging nearby which will give you the best access to the park.
Once you've made it to the park, a necessary stop is in headquarters at Panther Junction. Get your bearings at the main visitor's center where you can grab some maps of the area, refuel on gas, and get any additional information you need.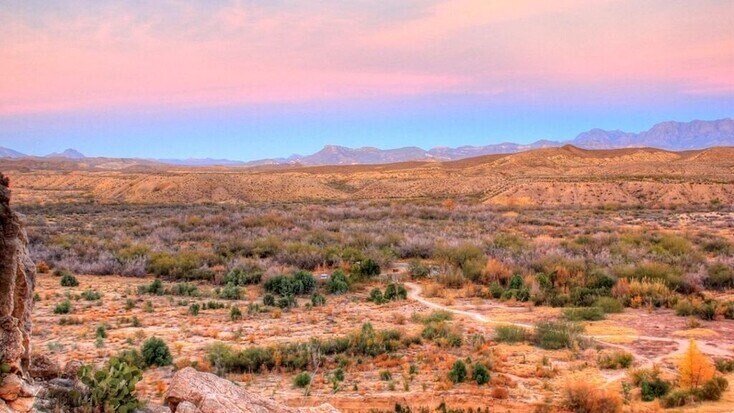 National Park camping and where to eat during TX vacations here in 2021
The park has only one full-service restaurant, located in the Chisos Mountain Lodge. You can choose to dine in at the restaurant, as it is open for all meals, or order a satisfying "Hiker's Lunch" to-go for a picnic along the trails.
Snacks, prepackaged foods, and cookout supplies are available at Castalon, the Chisos Basin Camp Store, Panther Junction, and the Rio Grande Village. For more options, you can visit the village of Terlingua, which sits just outside of the park from your very own TX campgrounds nearby.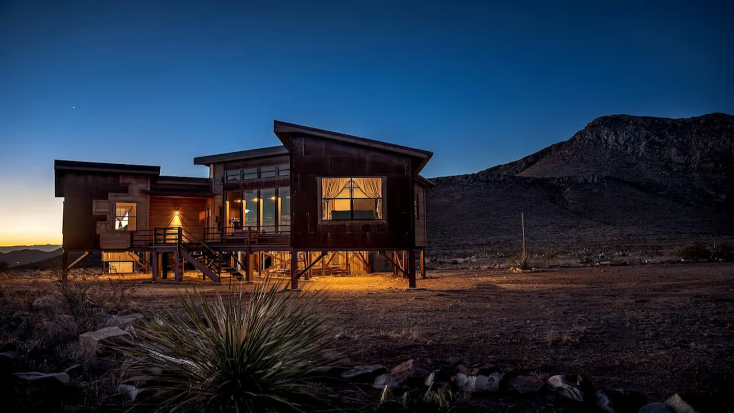 More of the best places to stay near Big Bend and luxury TX campsites you have to consider in 2021
Why not make your accommodation just as interesting as your visit and go glamping near Big Bend? These spots are ideal to make your adventure all the more personalized and secluded. Instead of staying in the packed and overcrowded campgrounds, spend your evenings resting in the luxury of a cozy cabin, unique Texas dome rentals, or a spacious cottage for rent near Big Bend. If you want to bring along your furry best friend, then opt to stay in pet-friendly Texas rentals!
Best things to do in Big Bend National Park: attractions and more in 2021 when camping in Texas
With more than 150 miles of Texas hiking trails, hiking fanatics will be in heaven at this U.S. national park and this Big Bend National Park travel guide wouldn't be complete without some information about the best things to do in Big Bend in 2021.
Looking for the best hiking in Texas? Warm-up with an easy hike on the Chihuahuan Desert Nature Trail to experience the desert environment or opt for the lush, jungle-like vegetation of the Rio Grande Village Nature Trail, which is a known birding location in the spring and fall.
For lunch, spread out for a picnic at Dugout Wells, where you can cool off in a shaded oasis. Then, head to the Chisos Basin for afternoon hikes where, if you're lucky, you may sneak a peek of the white-tailed deer and whiptail lizards or spot tracks of black bears, mountain lions, and gray foxes. Careful birdwatchers should be on the lookout for the spotted towhees and Mexican jays native to the region.
The Chisos Basin is an especially popular zone of Big Bend in the summer months when high temperatures can make the scorching desert trails less enticing. However, while the Chisos Basin is a key area to explore, don't miss out on other, less-known hikes as well! See it all when you go camping near Big Bend National Park.
For example, embark on the Marufo Vega Trail for a trek through canyons and up mountains to ultimately reach the Rio Grande river. If you're feeling up to an even bigger challenge, attempt the daunting Outer Mountain Loop. This 30-mile trail will be a multi-day affair but is well worth the dedication. It snakes through both mountains and the desert for a truly all-around experience and a great way to enjoy your next family weekend getaways in Texas to the maximum!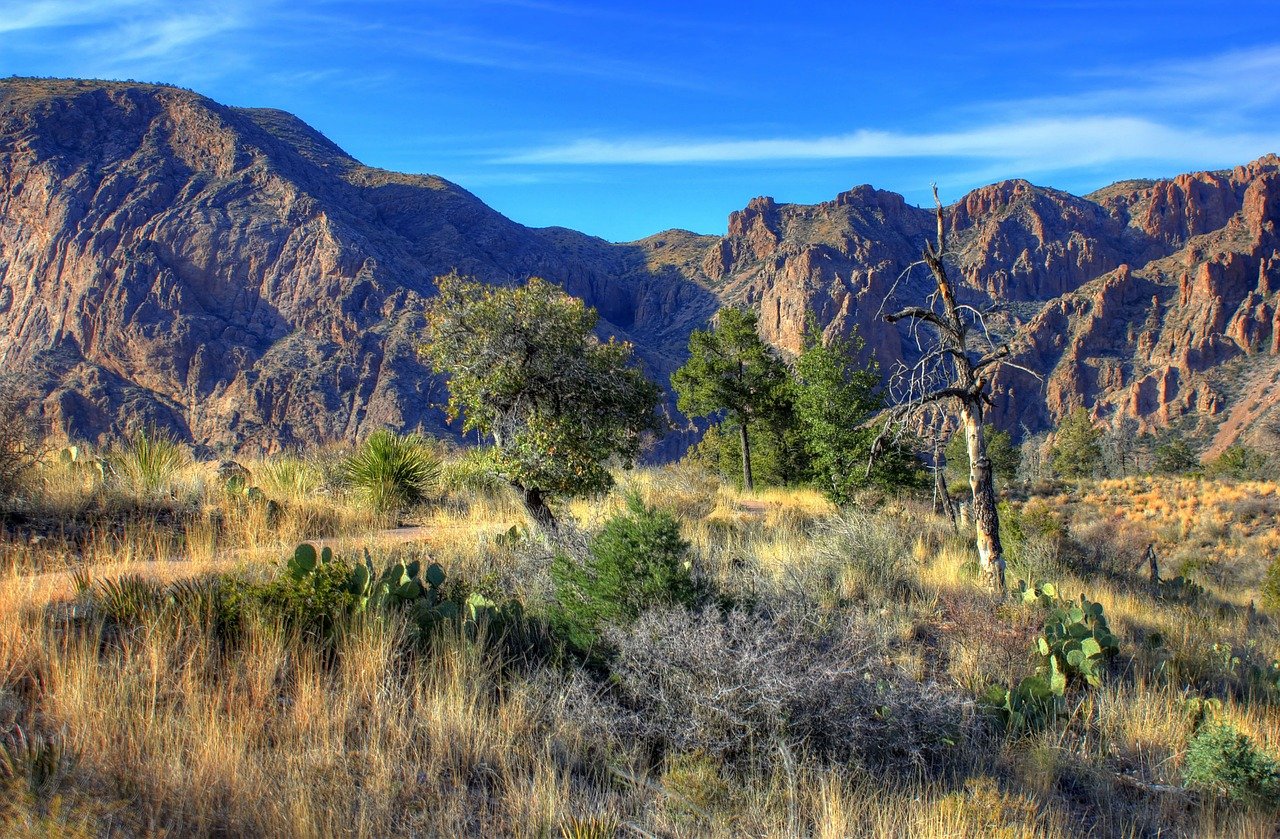 More of the best destinations to go hiking in Big Bend National Park: Chimney's Trail and more await in 2021
More of the best destinations to go hiking in Big Bend National Park include Chimney's Trail, a desert hike that will take you on a journey through breathtaking natural rock formations and historic Native American pictographs, and the South Rim Trail, a difficult but rewarding path high up in the Chisos Basin Mountains that features the best panoramic views in the park.
When you need a break from the hikes, take to the road and rest your legs while enjoying the Ross Maxwell Scenic Drive. For a different view, head to a spot along the Rio Grande and pick from water sports like canoeing, kayaking, and rafting. You can also take a dip in the hot springs on the north bank of the Rio Grande to unwind and round out the day.
As you rise to new elevations and check off life milestones in Big Bend, why not also cross borders and visit another country? Big Bend National Park travel can take you into new exciting territory! From the Boquillas Canyon in the park, you can walk right across the border and visit the tiny Mexican village of Boquillas for a tour of the town and some authentic Mexican cuisine. Just don't forget your passport!
---
Excited for your next getaway? Start planning your Big Bend adventure by booking your glampsite, or visit the Glamping Hub homepage for more vacation inspiration!