From the depths of the Grand Canyon to the tip-top of the Sky Islands Mountain range, Arizona is a sanctuary for all things inspiring in the world of glamping. Adventurers and daredevils, set your sights on the best glamping getaways the desert has to offer. Within the top campgrounds and campsites in this sunny state are the top 10 to-die-for Arizona desert vacation rentals for anyone with wanderlust.
Head to Arizona! Desert vacation rentals for the discerning glamper!
Whether you prefer snuggling up in a luxury safari tent with a loved one under the stars or lounging along the Colorado River next to your A-frame cabin, these glamping accommodations are to must-visits. Now is the perfect time to start planning your luxury family, friend, or personal camping trip to Arizona. These Arizona desert gems are unbeatable, undeniable, and one-of-a-kind A-listers!
Keep reading and choose one of these Arizona desert gems for your next getaway
1. Peaceful Suite Vacation Rental in Arizona
Jump off the back of your luxury houseboat rental into the warm waters of Lake Havasu. Why camp in a boring tent when you can glamp with your family and friends on a luxury boat? The majestic waters and caves of Lake Havasu are ready and waiting for your arrival.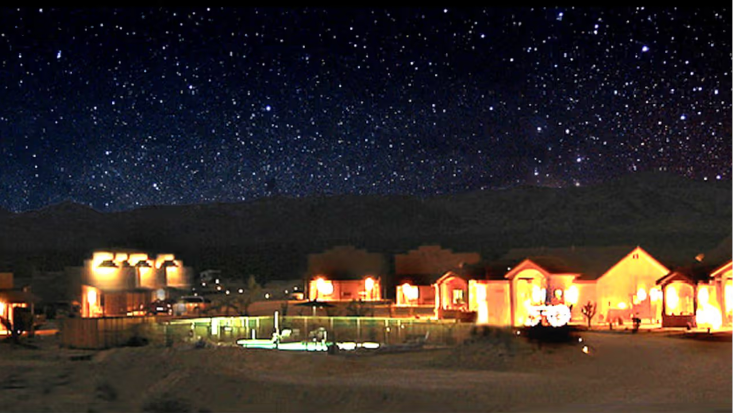 2. A-Frame Cabin with Views of the Colorado River, in Arizona
Get ready for jet skiing, boating, and fishing galore! At this A-frame cabin, there is so much water sports fun in store. You'll love cruising down the Colorado River with your best pals while visiting this glamping getaway.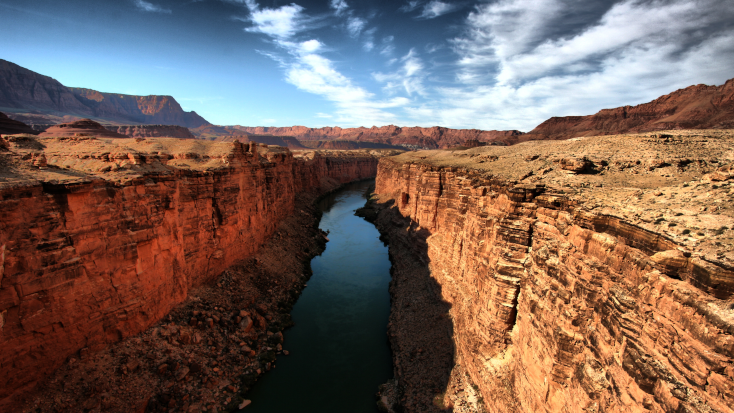 3. Glamping Tents Alongside the Grand Canyon, Arizona
Glamp alongside the Grand Canyon in this luxury safari tent. Spacious for groups and large families, no one will want to miss out on this one-of-a-kind adventure. This spot is prime for visiting one of the World's Greatest Wonders.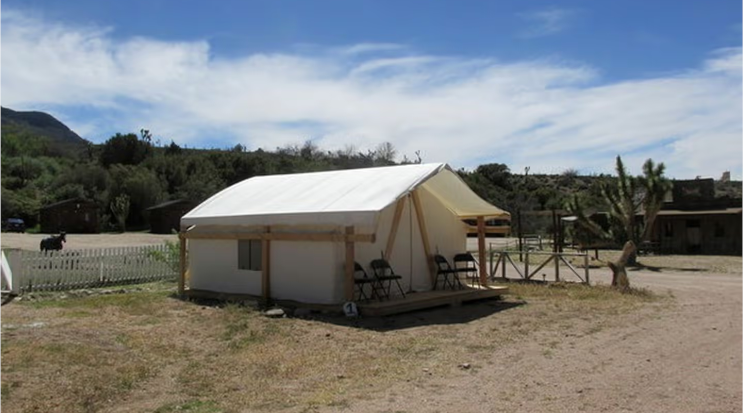 4. Authentic, Renovated Cabooses from 1929 near the Grand Canyon in Northern Arizona
For glampers looking to get out of the spotlight, this renovated caboose is in the perfect location for seclusion and privacy. Just an hour away from the Grand Canyon, glampers can explore the wilderness in a fun, new way.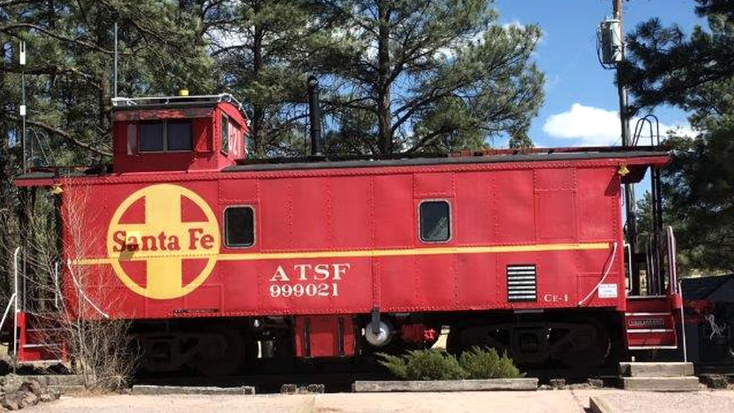 5. Orchard-Encircled Cabins with Breakfast and Dinner Included, Arizona
Glampers looking for a lovely retreat surrounded by beautiful nature, make your way over to this orchard-encircled cabin. In the middle of lush greenery and with the desert and shopping center just a few miles away, you will have time to experience it all from the comfort of your luxury cabin rental.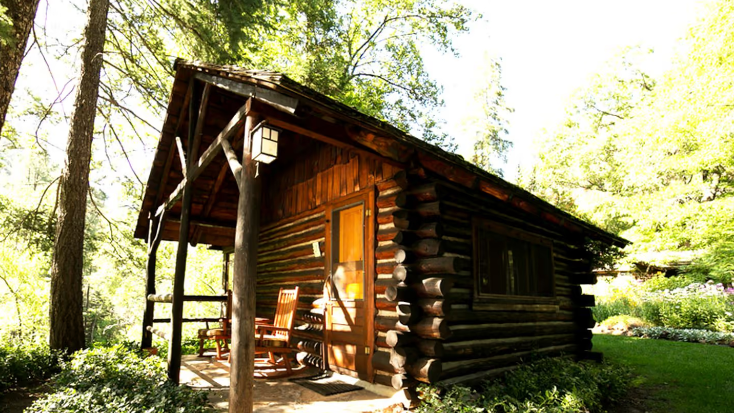 6. Modern Luxury glamping Dome in Arizona
Make this beautiful dome rental your new home away from home. Fully outfitted for a family getaway, get everyone together for a barbecue under the summer sun.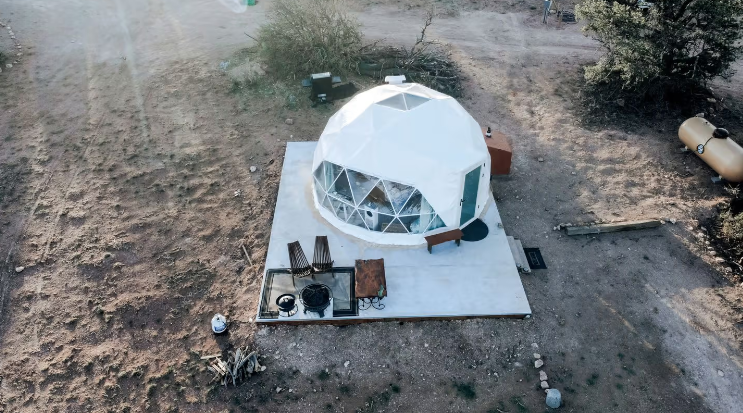 7. Contemporary Luxury Villa with Pool in Tucson, Arizona
Escape to this luxury villa retreat in the Sonoran Desert. Whether you are relaxing poolside or embracing nature when visiting the nearby wildlife reserves and botanical gardens, tranquility, and serenity will transform you from the second you arrive at this desert villa.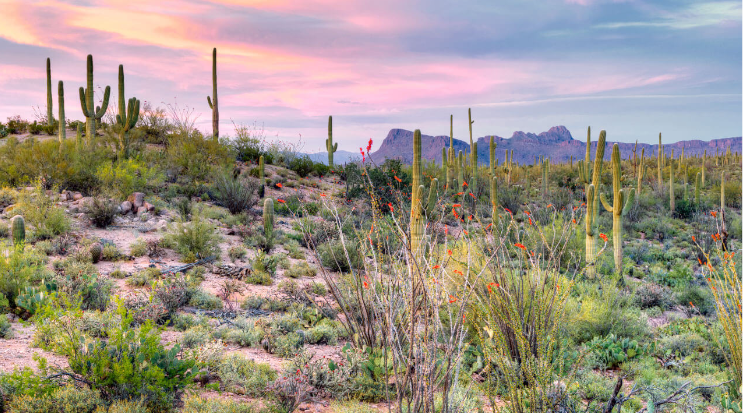 8. Western-Style Bunkhouse with Scenic, Desert Trails near Scottsdale, Arizona
Remote, and tucked into the beautiful Sonoran Desert, this western-style bunkhouse is an outback gem. Glampers who visit this site will leave feeling refreshed, rejuvenated, and brand-spankin' new. If you're looking to appreciate the desert in peace, this site should be at the top of your list.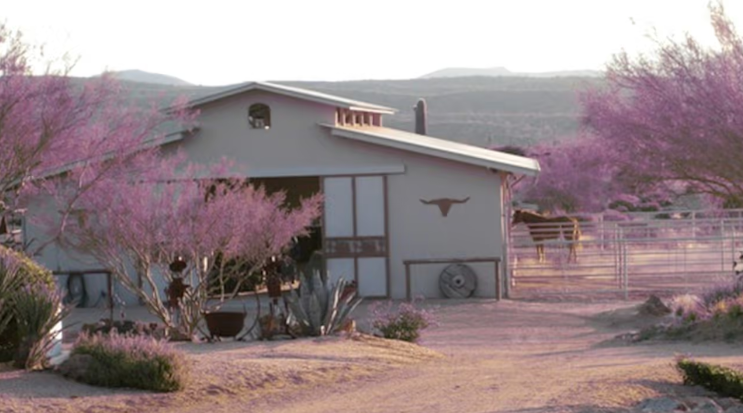 9. Comfortable Adventure Airstreams, Arizona
At this luxury glamping site, glampers can choose their comfortable adventure Airstream to their liking. Whether choosing a modern or vintage Airstream, spending a weekend getaway in the rustic desert in an Airstream is a unique experience. These accommodations make the best rentals for visiting festivals.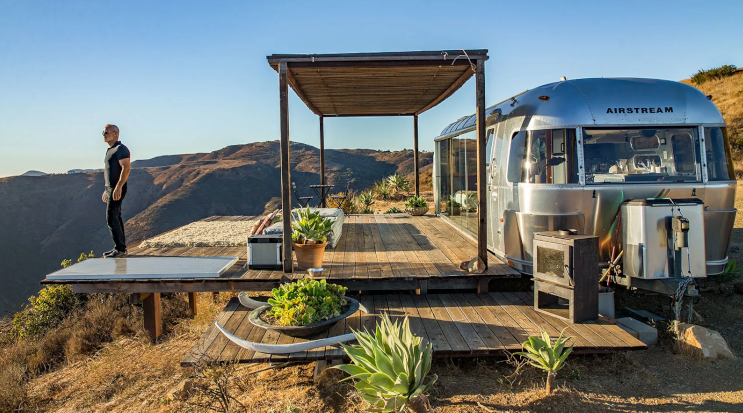 10. Comfortable Cabins Offer Family Fun near the Grand Canyon
Looking for a fun vacation for the whole family? This comfortable cabin is a great spot to explore the outdoors and kick back, roasting s'mores by the campfire and reconnecting away from your everyday busy lives.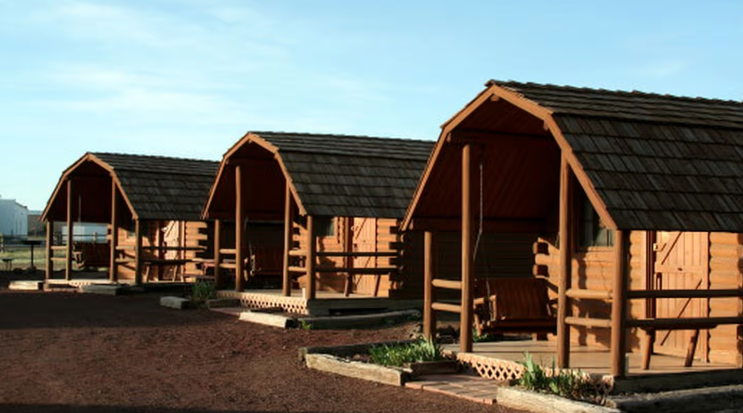 Visit the rest of our amazing glamping getaways in Arizona here!