Looking for a secluded beach this summer? There are some amazing places for you to explore, stay, and relax for a secluded summer vacation away from the hustle and bustle of the city. We've put together a list of just some of the best beaches in Australia for a secluded vacation on the coast. So keep reading, and find somewhere quiet, beautiful, and hot for an unforgettable summer vacation in 2021.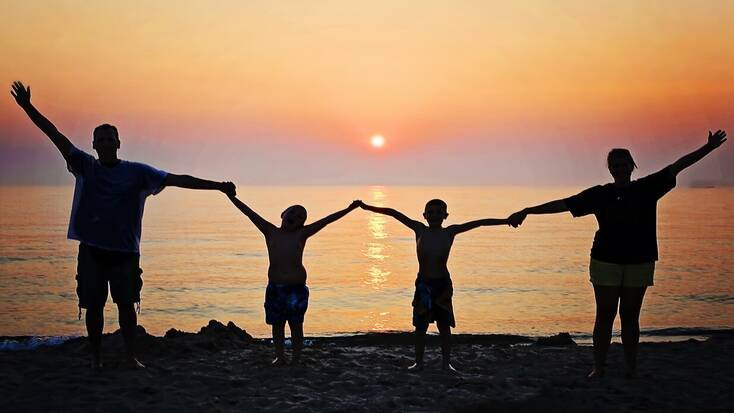 Escape to Tasmania and visit Wineglass Bay, one of the best beaches in Tasmania
When it comes to beaches in Tasmania, the island state has plenty of wonderful options. One of our favorite spots, however, is the stunning Wineglass Bay. Surrounded by the stunning Freycinet National Park, Wineglass Bay, Tasmania, is perfectly located for you to enjoy both lazy days on the beach and the chance to go hiking or biking through the national park. Tasmania is also a great spot to do some whale watching in Australia. Add a stay in a luxury vacation rental near the beach, and this will be a vacation that you'll want to repeat over and over again.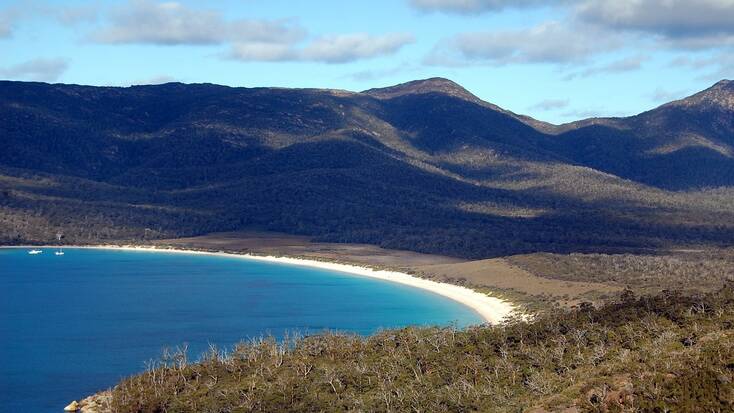 Visit Fitzroy Island for the best beaches in Australia to see the Great Barrier Reef
On the southwest shore of Fitzroy Island, Queensland, you'll find a small stretch of sand called Nudey Beach. Despite its name, you'll still need your swimmers; it's only a nude beach in the name! However, with Fitzroy Island being on the Great Barrier Reef, this is one of the best beaches in Australia to see one of the country's most iconic natural landmarks in all its glory. Covered in tropical rainforests, 95% of the island is a protected national park. Just a 45-minute ferry ride from Cairns, accommodation near the city will give you the chance to not only enjoy a couple of trips to Fitzroy Island but also all the great things to do in Cairns. With a number of other great beaches in Queensland to visit near Cairns, this is an ideal spot for family summer vacations, 2021.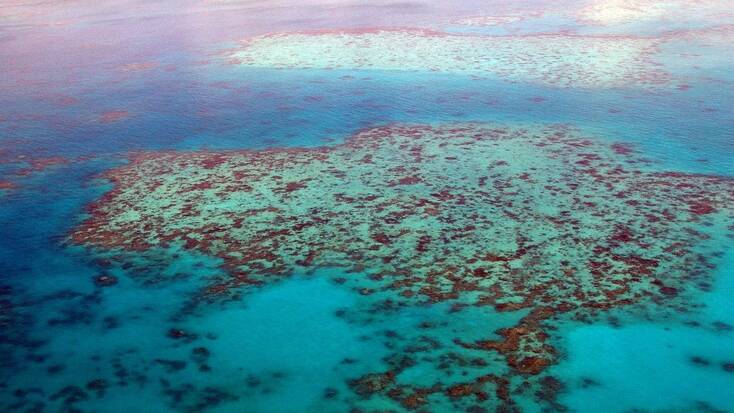 Burleigh Heads, one of the best beaches in Australia for a summer vacation
With Burleigh Heads accommodations like this unique tree house, it's already one of the best beaches in Australia. Just outside of Gold Coast, Queensland, Burleigh Heads is typical of the laid-back style that makes Australian beaches unique. Perfect for swimmers, surfers, and of course anyone wanting to kick back and relax, the nearby national park is full of Australian wildlife, perfect for any budding photographer. The proximity to Gold Coast means you can still enjoy heading into the downtown area and making the most of the bars and restaurants in the city, perfect for a vacation with a balance of urban delights and the great outdoors.
Looking for a bit more space on the beach? You're sure to find some on Eighty Mile Beach
Set between Broome and Port Hedland in the north of Western Australia, you'll love being on the beach here. Eighty Mile Beach already sounds pretty substantial with plenty of space to find a secluded spot. However, the name of the beach completely undersells itself; the beach is actually almost 140 miles in length, and it's also the perfect place for you to spot some Australian wildlife. The quiet and seclusion of Eighty Mile Beach make it perfect for migratory birds, turtles, and dolphins are also known to appear for a visit. With beachside vacation rentals giving you direct access to this astonishing, white sand beach, you and your family can enjoy a quiet summer vacation in 2021 on one of the best beaches in Western Australia.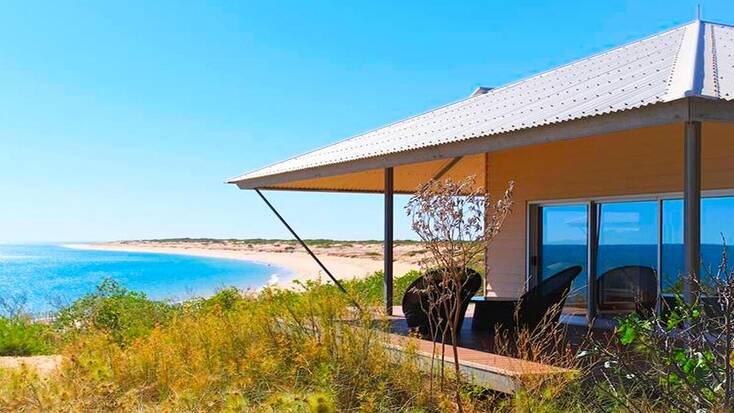 Visit Bell's Beach in Torquay, Victoria
While over in the UK, the county of Devon has its own coastal town of Torquay, Torquay, Victoria, has a better guarantee of hot, sunny weather, especially at this time of year. Just 100km outside the city of Melbourne, Torquay and Bell's Beach are easily accessible. Bell's Beach is home to the world's oldest surfing contest, the Rip Curl Easter Pro, so if you're searching for a surf beach, this has to be on your list of places to go. Near Torquay, accommodation will get you close to the stunning Mount Buffalo National Park, just 30 minutes from the beach, perfect for some quiet family time away from the city for a long weekend getaway or family vacation.