The most wonderful time of the year is upon us, and what better way to get into the mood for the season than visiting somewhere that completely embodies the spirit of Christmas? We've put together a list for anyone looking for the perfect Christmas town, filled with the Christmas spirit, Christmas lights, and fantastic accommodations to enjoy a winter vacation with the whole family. With so many charming towns in stunning parts of the country to spend the holidays, 2022 could be your most memorable Christmas yet!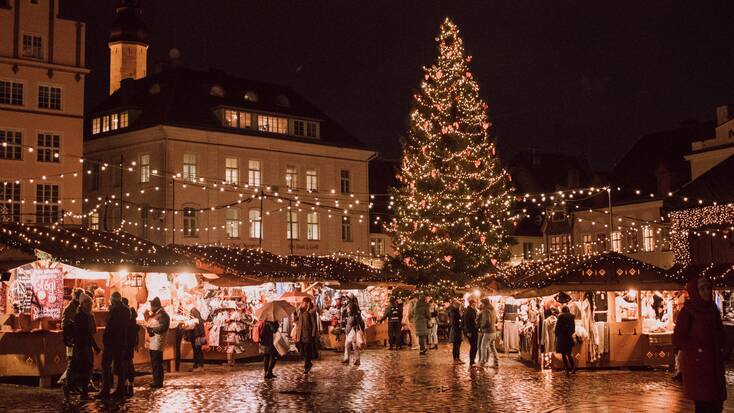 Visit Santa Claus, Indiana, undoubtedly one of the best Christmas towns
When it comes to the best Christmas towns for Christmas vacation, where better to start than Santa Claus, Indiana? It does exactly what it says on the tin! With a name like that, it's hardly a surprise that this kicks off our list of places to stay for Christmas 2022. It's basically the perfect Christmas town. Less than a 30-minute drive to the Hoosier National Forest, and billed as "America's Christmas Hometown", this beautiful town boasts Christmas spirit all year round. Unsurprisingly, the name of the town led to the post office in the 1920s finding itself inundated with letters from children putting in their requests to Santa. Since then, every year, thousands of letters are sorted by volunteer elves, and the town also boasts a wide range of festivities, such as a Christmas parade, a candy castle, and the main attraction, over a mile of Christmas lights—one of the best displays in the country—that visitors can drive through.
If you're looking for places to stay for Christmas vacations in Santa Claus, you could consider staying in Santa's Lodge. Alternatively, there are numerous rentals within an hour's drive of the town that allows you to enjoy all the Christmas build-up going on while also enjoying a quiet getaway in a stunning national forest.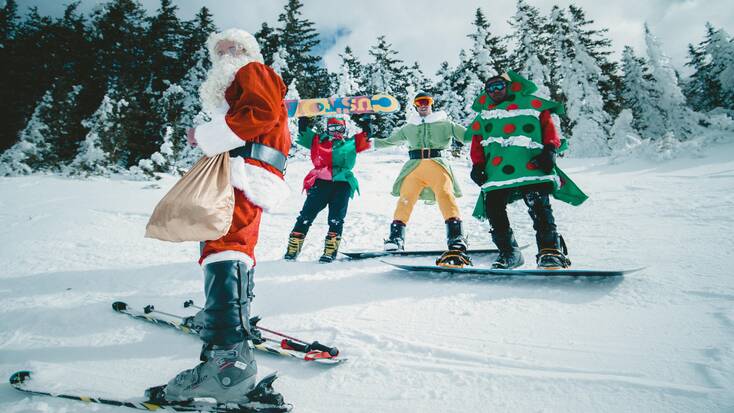 Visit Santa's house and witness the wonders of the Aurora Borealis, Mother Nature's Christmas lights!
North Pole, Alaska
Ever wanted to visit Santa Claus's house? North Pole, Alaska, awaits! Don't worry, I'm not actually suggesting that you go to the North Pole! The town of North Pole is actually 1,700 miles south of Earth's geographical north pole, and 125 miles south of the Arctic Circle, so you won't be stranded on the ice. The town is home to Santa's House, a Christmas store with the largest fiberglass Santa Claus in the world. Less than a 30-minute drive from Fairbanks, Alaska, there are some amazing places to stay nearby both the town of North Pole and Fairbanks.
When planning your winter vacation to Alaska, of all the things to do in Fairbanks and the North Pole, you cannot miss out on the incredible beauty of the Aurora Borealis. The Northern Lights are a perfect addition to a memorable winter vacation in this stunning, remote part of the world. With a natural display of lights, lighting up the sky during your Christmas vacation, it will truly make it the most unique holiday season for the family.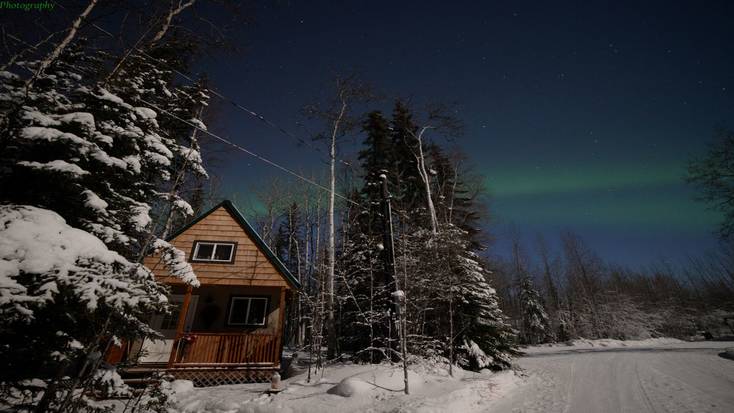 Experience the real Polar Express this Christmas in one of the best places to travel in December
Durango, Colorado
Have you or your kids ever dreamt of taking a ride on the Polar Express? Durango in Colorado is the town that will fulfill your Christmas dreams! A historic mining town, this charming spot boasts a steam train that operates throughout the year. However, during December, the Durango & Silverton narrow gauge train offers a kid-friendly, Polar Express-themed trip through the surrounding mountains, and along the Animas River. There are also a variety of weekend trips for you to choose from. You will even get to cut down your own Christmas tree and have it transported back to town to put up in your cozy winter accommodation!
With so many wonderful places to stay in Durango CO, and in the surrounding area, you can look forward to an incredible winter getaway of exploring the national forests, and mountains, getting in some skiing, and of course enjoying the Christmas wonderland of downtown Durango.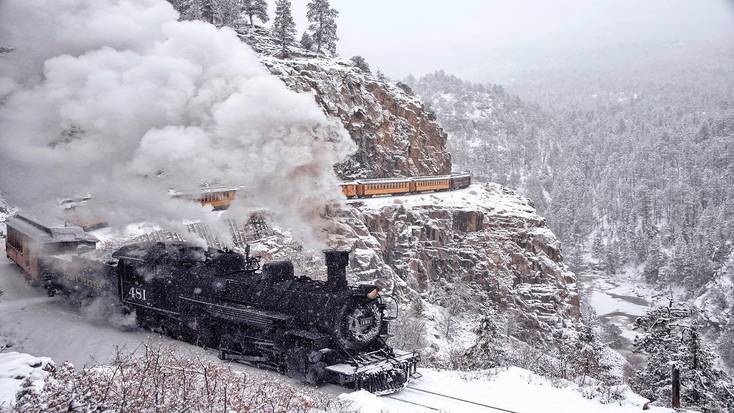 Visit a snow-covered Nantucket Island for a small-town Christmas 2022
Nantucket, Massachusetts
"Nantucket in the winter?" I hear you ask. Actually, Christmas 2022 is the perfect time to head out to this New England island for anyone who wants to enjoy a quiet, small-town Christmas away from crowds. Don't worry you will still be surrounded by all the traditional touches that make Christmas, Christmas! It goes without saying, winter on Nantucket island is generally regarded as the off-season, however, there is still a lot of activity here during the Christmas period, giving the place a unique small-town Christmas feel.
The first week of December boasts the annual Christmas Stroll on Nantucket Island, and it is the perfect time to admire the snow-covered New England buildings, while also enjoying some shopping in the unique stores and boutiques in the town itself. When looking for somewhere to stay on Nantucket, options abound! From cozy cottages to beach houses overlooking the ocean, it is more than just a unique winter getaway—this is the perfect time to escape the daily grind and truly relax in a stunning part of New England with the whole family.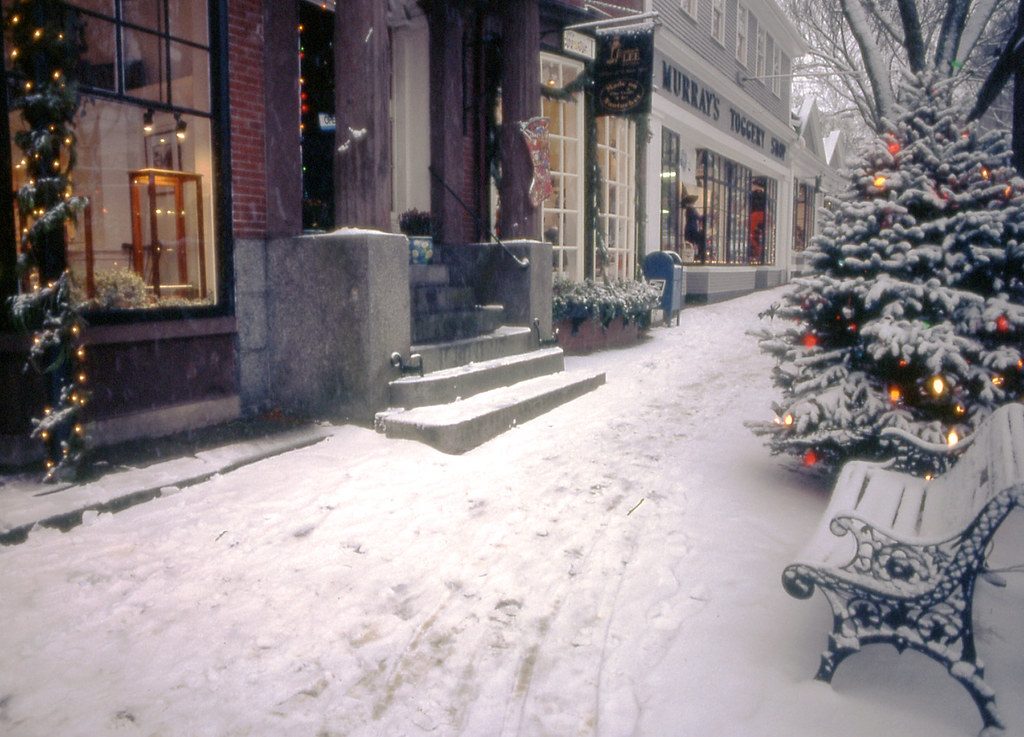 Take a ski trip in the Cascade Mountains one of the best Christmas towns for the holidays in 2022!
Leavenworth, Washington
Bavarian in style and in the shadow of the Cascade Mountains, Leavenworth, Washington, is just two and a half hours from Seattle. It's a picturesque place for a winter vacation over the Christmas period. With ski resorts nearby, it is an idyllic winter wonderland. Each weekend throughout December, visitors to this adorable Bavarian-style town can enjoy a Christmas Lighting Festival. Each Saturday and Sunday, you and your kids can look forward to meeting Santa Claus himself in the afternoon, while various groups and bands perform some holiday classics to add to the atmosphere. Then, in the early evening, over half a million Christmas lights illuminate this idyllic mountain town during a special ceremony to round off a fun-filled day, making this one of the best places for the holidays, in 2022.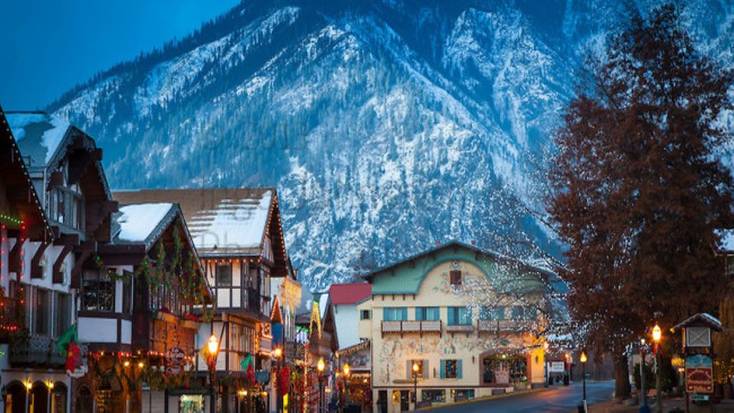 Searching for hot destinations in December 2022? Read on for some suggestions for the best Christmas towns in the sun!
St. Augustine, Florida
Maybe you already live in a cold, snowy part of the country, or perhaps the winter weather is just not an appealing prospect for you in Christmas 2022. If you find yourself searching for hot destinations in December, Florida is a great option. In Florida, you can escape the cold and indulge in some winter sun by spending the holidays in the Sunshine State. St. Augustine is perfect for an escape this holiday season. Despite the sun, there are so many festive things to do in St. Augustine over the Christmas period. One of the most highly anticipated events in the city; is the Nights of Lights Festival, which has been running for over 25 years. Don't miss the Christmas parade, or the Surf Illumination event, or simply relax on the beach before heading to your oceanfront accommodation for Christmas dinner.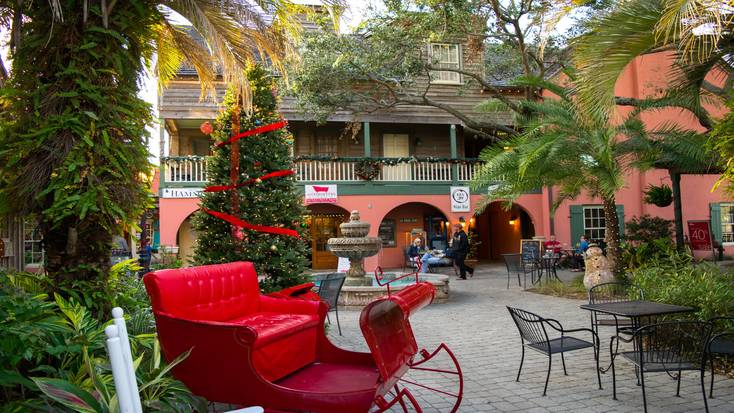 Head to the desert and marvel at some unique Christmas town decorations!
Palm Springs, California
Christmas in Palm Springs may seem like an unusual choice, even for those of you who prefer warmer climes for the holidays. However, there are numerous things to do in Palm Springs at this time of year. One of the best places to travel in December for some winter sun, from Thanksgiving weekend onwards, you can head to the zoo for the incredible Living Desert's annual WildLights display. Not only is there live music, entertainment, food and drink, camel rides, Santa Claus, and of course, animals, but there are a million lights and a variety of displays. The magic of Christmas lights doesn't end there! Robolights, a creation of artist Kenny Irwin takes place every year and features some unique displays of robots, aliens, and more, perfect for anyone who loves sci-fi as much as Christmas. Keeping things slightly more traditional, there is the Palm Springs Festival of Lights Parade with a variety of fun and unusual floats.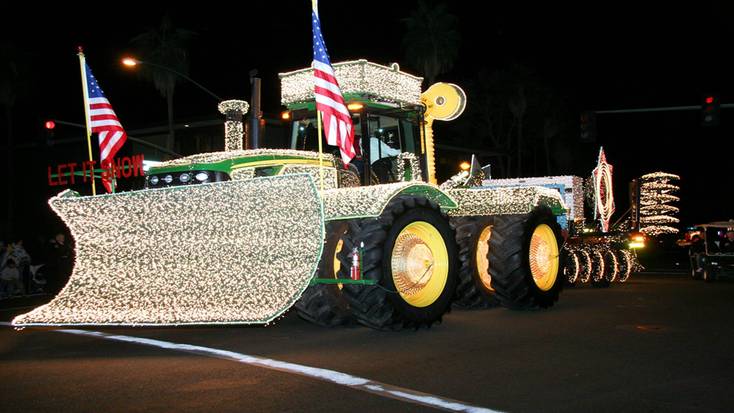 Traveling this festive season? Looking for spectacular tropical Christmas destinations? Check out our great glamping destinations to catch some sun in the southern hemisphere for a summer New Year's Eve in Australia. If you're still on the hunt for a gift with a difference, we've got just the thing!
Tell us about your favorite glamping spots for the festive season! Send us a message via Facebook or Instagram and share your top tips for the silly season!