Even the Easter Bunny is going glamping this year, thanks to this collection of egg-celent escapes! Embrace the spring air during this holiday weekend with your loved ones in these cottages, treehouses, and cabins for the best Easter vacations you'll have this year. From cheap cabin rentals to luxury yurts, we've got you covered.
Easter 2021: Discover the luxury glamping New York has to offer with modern and comfortable Catskills cottage
Orchestrate the perfect egg hunt at this spacious and modern Catskills cottage in the Catskill Mountains where you can discover glamping New York. The perfect Easter escape will become a reality here, as this pristine vacation spot is surrounded by miles of green forest, high bush blueberries, and old stone walls.
Whether it be playing board games or giving concerts on the gorgeous piano in the living room, the airy and elegant interior of this secluded cottage will set the perfect scene for some quality family time and one of the best Easter vacations you could possible hope to have. . If you're feeling adventurous, head over to the popular Hunter Mountain for some scenic hiking and unbeatable views. When you stay at this cottage, you'll feel like you're living in a perfect little spring fairytale during your Easter weekend.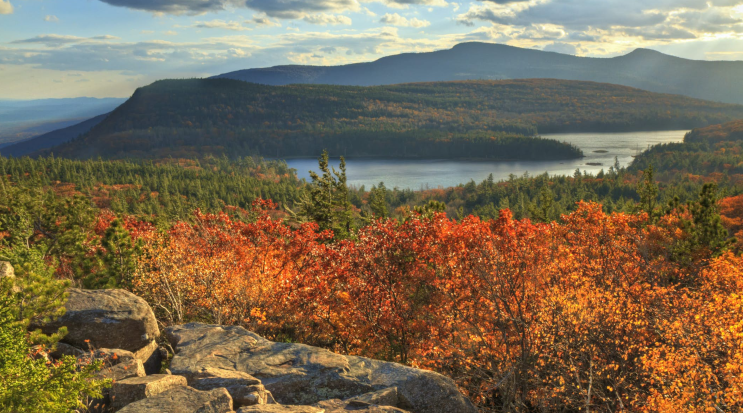 2021 Easter in California: Secure a 12-Person Luxury Treehouse San Francisco is home to
Plan the perfect family Easter party this year at this 12-person luxury treehouse San Francisco is home to. This castle-like structure will put a smile on everyone's faces, from your youngest cousin to your great grandmother, with its six skylights, majestic turrets, and walk-in stone fireplace.
Its fully equipped kitchen will ensure that your Easter meal will be one of the tastiest yet, made even better by the gorgeous surrounding views of the Californian forest. For a spring-themed activity, check out the nearby Point Reyes Bird Observatory, or take a daring first swim of the year at Tomales Bay State Park. Easter in California awaits this year in 2021!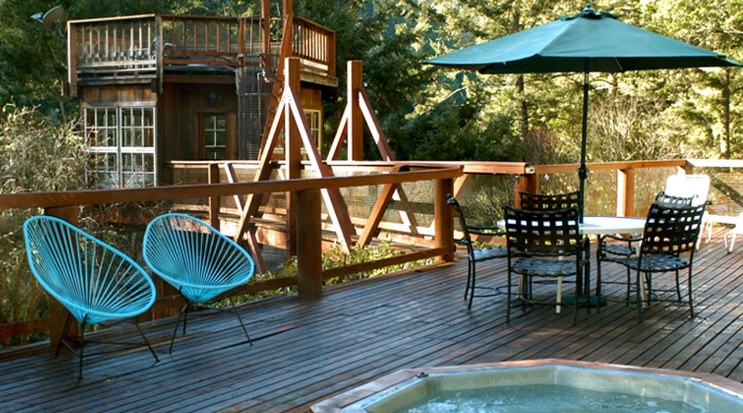 Best Easter getaways: stunning post-and-beam Vermont cottage with tranquil pond for family getaways
Live a cozy lifestyle this Easter with this stunning post-and-beam cottage near a lovely pond in Vermont. Overlooking exquisite gardens with abundant wildlife, spring will be in full bloom and you'll be able to enjoy Vermont's pristine nature in peace during another one of our best Easter vacations for 2021.
Check out the charming nearby New England town of Putney, too, for some eclectic shopping and maple syrup houses. You and your loved ones are sure to stay entertained in style with the handful of artisan studios, intimate music venues, and even a puppetry theater!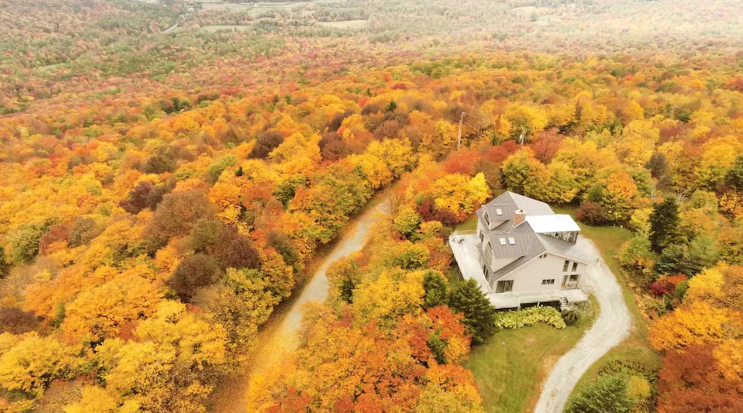 Get Easter weekend 2021 off to the best start possible with astonishing and family-friendly treehouse Austin, TX
With this unforgettable tree house near Austin, Texas, you and your family will surely have the most memorable and fun Easter yet. Perched above a creek and next to a small waterfall, it'll be hard to beat the view from this up-high accommodation. Adventurous families will find their little slice of paradise here with a canopy tour of the surrounding wildlife.
Only a 20-minute drive from Austin, your family will be able to stay in peaceful seclusion while still having easy access to everything the city has to offer. For a funky and fun activity, visit the Mexic-arte Museum to peep some vibrant colors and breathtaking art that will add a little spice to your getaway.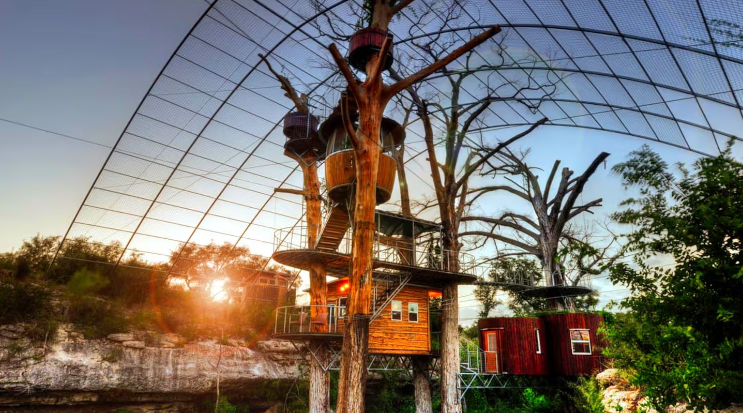 2021 Easter holidays done right with stunning lakefront Georgia cabin rentals in Gainesville
This stunning A-frame cabin with huge glass windows in Georgia will add a touch of southern sunshine to your Easter this year. The 10-foot table in this cabin will be perfect for an abundant Easter dinner for the family, and the gas fireplace will offer the perfect place to snuggle around for hours when the post-meal food coma hits.
You and your family will love being situated right next to scenic Lake Lanier, with your own private boat dock and four included kayaks. Kick back and relax with a few hours of fishing for this lake's many striped bass to get some fresh air and embrace nature this Easter weekend.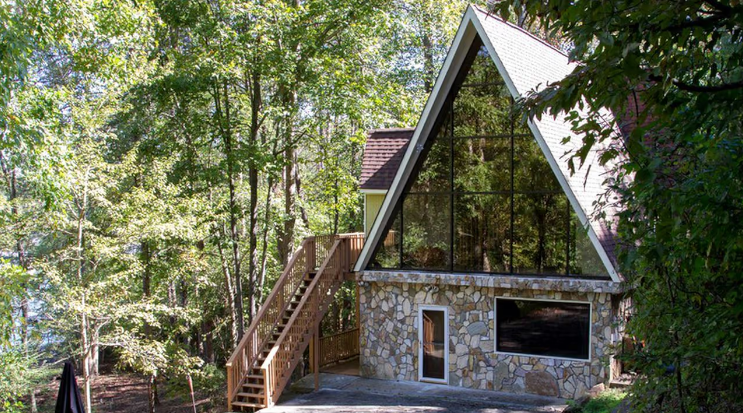 For a look at the rest of our recommended rentals for Easter 2021, check out these other April getaways !