Now is the perfect time to plan the vacation of all summer vacations in 2021; the classic Europe vacation. Head to one of the incredible mountain ranges or escape on a coastal getaway on one of the many beautiful beaches of Europe. If you are interested in a summer filled with coastal views, a little bit of history, and relaxation, keep reading—you're in the right place to discover the best European destinations for summer this year in 2021.
Top travel destinations 2021: Spain summer holidays are perfect for those dream European getaways
Where better to start your European getaways than one of the top travel destinations 2021 has to offer: the enchanting beaches along the southern coasts of Spain? Visit the region of Cádiz, located in the southwesternmost area of Spain, and home to the Costa de la Luz. Spend your days lounging on the beaches, savoring the local tastes of Spanish cuisine, and learning about the rich history of this area.
Punta Paloma makes for the perfect day of relaxing and enjoying the sun. If you're up for it, follow the beach all the way to the right tip and find the famous mud—nothing better than a complimentary spa day at the beach during your Spain summer holidays!
Another favorite is the beautiful and unique Playa Bolonia, where the local cows often stop by to take a lovely beach stroll. Arguably, the most beautiful of the three beaches, Playa de los Alemanes is always a great choice for white sand, deep blue water, and a perfect sunset.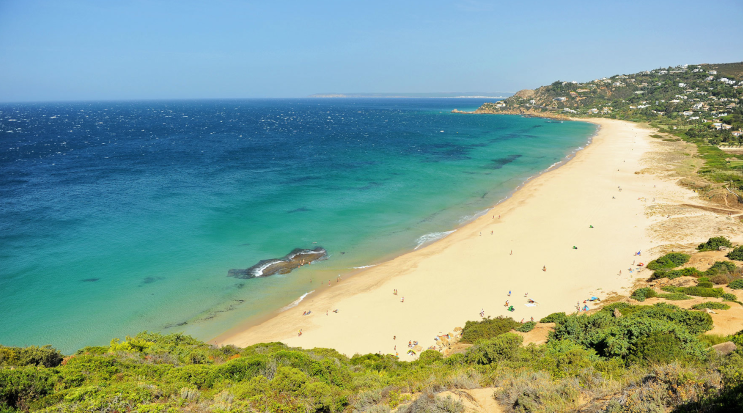 The rich city of Cádiz is well worth a visit. Notably famous, Cádiz holds the distinction of being the only city in continental Europe to survive a siege by Napoleon.
Here, you must visit Castillo San Sebastián, take an afternoon stroll through Genoves Park, and Torre Travia for the most exquisite city views. For an amazing glamping experience, head to Los Alcornocales National Park, where you will sleep under the stars in these Tarifa tipis. Enjoy the hour's drive through the vast sunflower fields, reaching olive groves and the famous white pueblos of Andalusia! Spain really is one of the best European destinations for summer 2021.
You'll find a lot of top things to do in Málaga, Spain this summer 2021
Continuing along Spain's southern coasts, we come to the notably mountainous area of Málaga. One of the most famous coastal regions of Málaga is known as the Costa del Sol. You can easily find the top things to do in Málaga by visiting the Alcazaba fortress and Castillo de Gibralfaro to immerse yourself in the rich history of Moorish and Spanish intermingling. From the top, stop to enjoy the stunning views of the glittering coastlines.
Walk along Muelle Uno, an oceanfront outdoor mall, or enjoy delicious seafood and paella right on the beach. Head up into the heart of Málaga for breathtaking mountain views, pristine nature, and adventurous hiking! Here, we have these unique Málaga glamping tents tucked away for a relaxing nature getaway.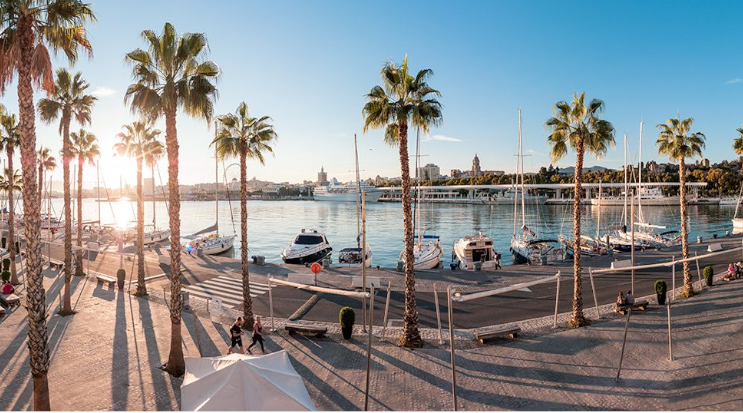 Enjoy a summer vacation in Germany and discover some of the best travel, 2021
Are you and your travel companions interested in visiting Northern Europe? If so, pack your bags and head for your 2021 summer in Germany—filled with open-air festivals, cultural sites, traditional beer gardens, vineyard tours in the Palatinate wine region, and countless opportunities to try typical German staples, like pretzels and currywurst. The history, gastronomy, and stunning scenery will make you fall head over heels in love with this country during your summer vacation in Germany. For the best travel 2021 has to offer, we advise you to explore Germany to its fullest.
Summer in Berlin 2021 for the best travel destinations in June and beyond
Be sure to visit Berlin, where you will see symbolic monuments like the Brandenburg Gate, the Berlin Wall, and the Reichstag, and explore the range of local and international dining options. Berlin is a reformed city, home to those who don't wish to conform, with a hint of rebellion. Open-minded and non-judgemental 'vibes sprawl throughout the city, from graffiti to cuisine, so prepare yourself for an exciting mix of cultures during your summer in Berlin.
World-renowned Indian, Vietnamese, Asian, South American, and Italian restaurants (and food trucks!) may have you questioning if a traditional German meal is really what you would like to try first. Non-conformist Berlin will not limit itself to "nightlife." Discos and club hours span longer than you would think, some open 24 hours, appealing to all walks of life. Once all entertainment needs are met (or wildly exceeded), give into your desire for a more tranquil atmosphere. One of our favorite places to escape is this luxury Berlin tree house located just outside of the city center.
Enjoy an authentic Hamburg summer in 2021
After your urban adventures, make your way to northern Germany to discover scenic rivers, green parks, and picturesque towns.
Visit the port city of Hamburg and the coastal city of Bremerhaven, and take a boat tour to cruise along the Wadden Sea. Although the area is not best known for its beaches, your Hamburg summer vacation will not be complete without visiting the endless coastlines in the area.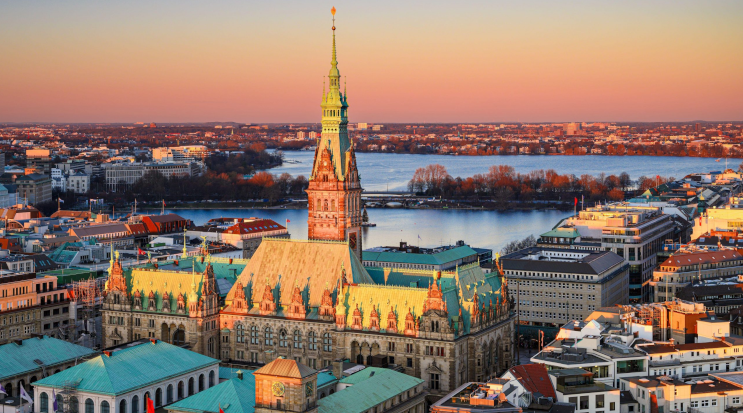 French Riviera holidays in summer: Enjoy your family trip to France this year
If you are planning a romantic trip along the Mediterranean there is nothing quite as good as French Riviera holidays, or Côte d'Azur, the breathtaking southeastern coast of France. Explore the best of French culture by visiting the stunning cafés, art museums, and historical sites in the area. Take advantage of a chance to enjoy exquisite French cuisine—from endless cheeses and perfect baguettes to sumptuous wines.
Enjoy freshly caught seafood and a bowl of bouillabaisse at a beachfront lunch in the bustling port city of Marseille during your family trip to France, or leave behind the tourist crowds and unwind at a beautiful cabin by the sparkling waters of the seaside towns of the Provence-Alpes.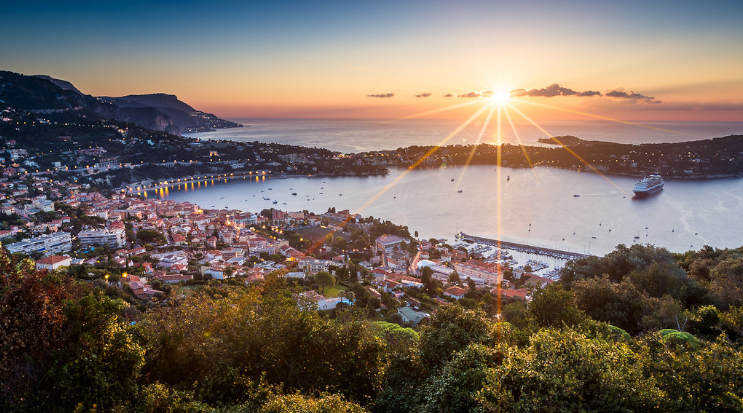 Normandy beach holidays in 2021: Enjoy the French charm of one of the best European destinations for summer
Just an hour and 30 minutes on a train outside of Paris is the stunning town of Deauville, perfect for Normandy beach holidays. Known for its quaint French charm, long stretches of beached boardwalks, and exquisite seafood cuisine, Deauville has gained popularity in recent years among tourists and locals alike. Home to many cultural events year-round, well-established horse racing, polo, golf, art galleries, and upscale shopping, there is something for everyone.
Day trip to this storybook seaside town from these traditional yurts, tucked away in the green countryside, or stay in the city for a night. Be sure to not miss the rising and lowering of the tides—you never know what you might catch a glimpse of in one of the best European destinations for summer.
Wherever you might be thinking for this year's summer getaway, always be sure to keep one thing in mind—make where you stay, why you stay.
---
For more adventures, experiences, and luxurious European summer getaway ideas, head over to Glamping Hub, and start planning today!