Summer is a time like no other—the air gets warmer, nights get longer, and the urge to travel gets stronger. How will you choose to spend your summer? Whether you are booking the perfect girls' trip, a relaxing family vacation, or a romantic getaway for two, our 8 days of Summer Glamping guide provides all the inspiration you need to get planning.
Why should you make glamping your next summer adventure? The answer is simple. Glamping allows us to connect with nature from the comfort of our own luxury cabin rentals while escaping the hustle and bustle of everyday life. It's the necessary pause everyone must take to relax, rejuvenate, and reconnect with nature with our loved ones around us.
Summer glamping can take many different forms, making it the perfect way to create an experience tailored to your personal desires. From bell tents and houseboats to caravans, treehouse hotels, and everything in between, we have no doubt that your next glamping experience will be the trip of a lifetime.
With so many places to explore, choosing your summer getaways may seem like the most daunting part, especially if you're looking for the perfect secluded accommodation for the first time. With an eye for detail, but mainly an eye for adventure, we have handpicked accommodations for our summer inspiration guide that will not disappoint. Without further ado, here are our top 8 top picks for summer glamping in the US.
1. Summer vacation ideas: extraordinary houseboat rentals, Florida 2021
Nothing says summer more than a trip to Florida! This unique, floating chapel accommodation and one of our favorite houseboat rentals Florida is home to, is the perfect escape to the Sunshine State, allowing you and your fellow travel companions time to soak up the sun and enjoy the charming town of Palmetto. With beautiful views from the marina and your own barbecue on deck, this glamping experience is one for the books!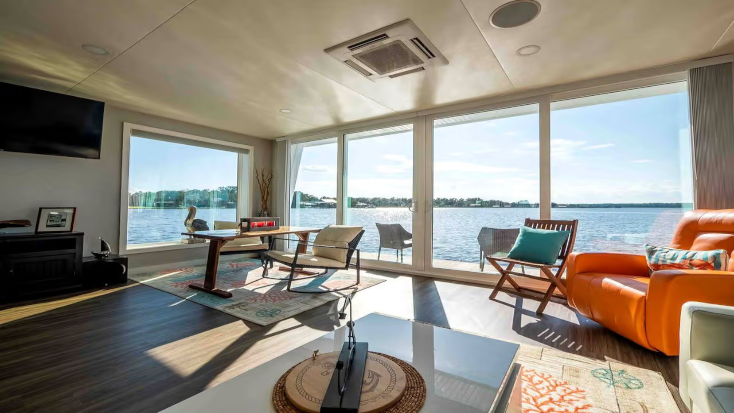 2. Explore the best places to go in summer with these luxury glamping tents, Colorado Springs
These luxury glamping tents Colorado is home to are guaranteed to take your breath away. With magnificent views of the Sangre de Cristo Mountains and your own fully-equipped kitchen, you won't want to leave. Whether you want to plan a full day of hiking or are looking to explore the countryside on ATVs, this accommodation is full of outdoor adventure. Make this your summer destination, and we promise it will be the glamping experience you've been dreaming of.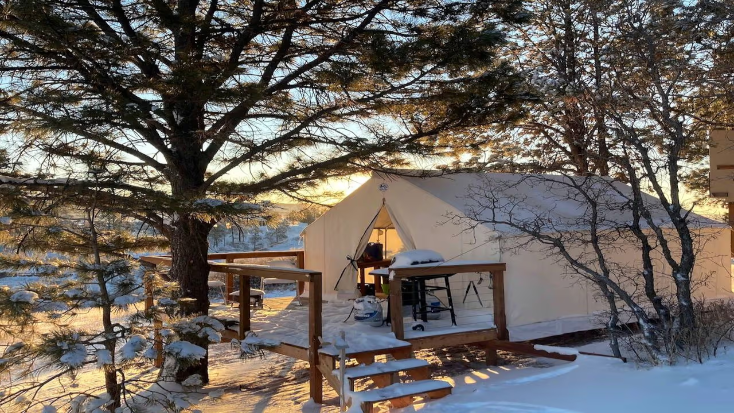 3. Try summer glamping the right way with these exotic Belize huts on the water in 2021
Belize huts on the water on a private island? Say no more! This glamping trip has relaxation written all over it. Whether you choose to spend your time swaying in a hammock overlooking the water or plan a day of snorkeling in the nearby barrier reef, these cabanas provide the ultimate mix of leisure and adventure. Add Belize to your summer bucket list, and start planning your trip to paradise.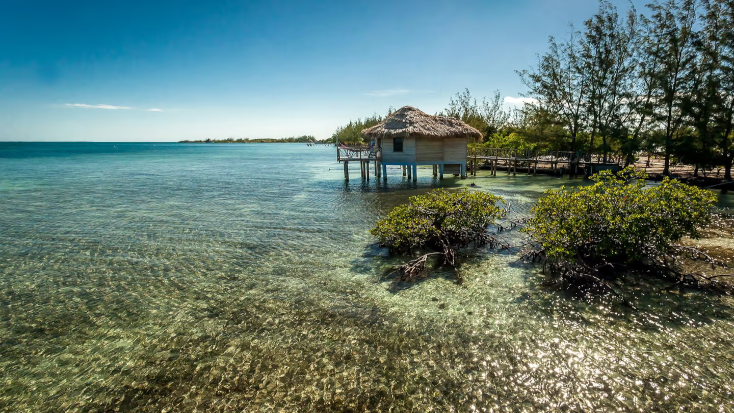 4. This charming and converted RV rental, in New Mexico is among the best places to vacation in July and the rest of summer near Taos in 2021 

This beautiful blue RV rental New Mexico has to offer near Taos is the perfect place to call home for your summer adventures! Located near Taos, glampers can explore the landscape of Mesa or plan a hike in one of two National Parks nearby. Looking to spend a day in town? Venture into Taos to experience the local culture, which is rich in art and history. No matter how you choose to spend your time, this glamping hot spot will not disappoint as one of our top picks for the best places to vacation in July 2021.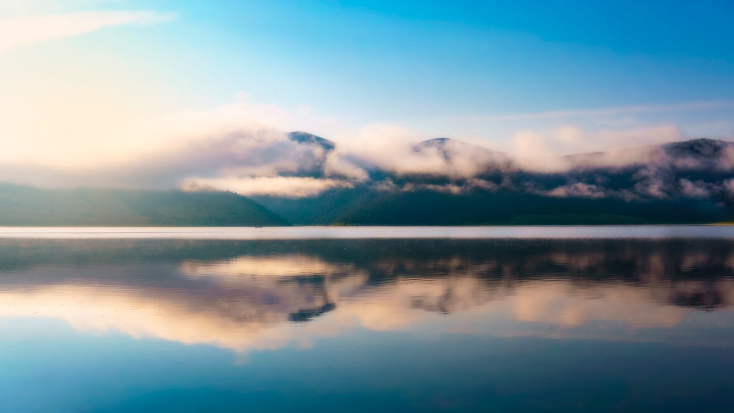 5. Amazing floating house rentals in Florida: Take advantage of summer trip ideas in Key Largo in 2021 

These floating house rentals, in Florida offer the ultimate escape from reality. No need to dock for dinner—this boat includes a barbecue that allows you to cook up your personal catch of the day. For some summer trip ideas, you can enjoy canoeing and kayaking during the day, and then relax and lounge on your private patio while taking in the gorgeous sunsets each evening. Book a stay at this cabin, and we have a feeling you'll fall in love with its charm just like we did.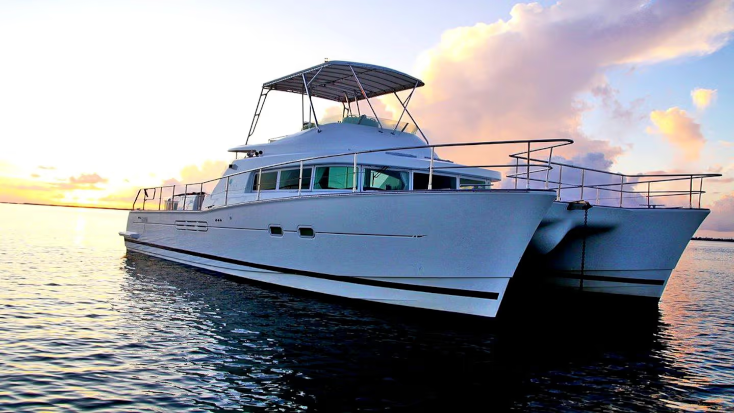 6. Get comfy in these romantic rentals near Zion National Park this summer 2021
This luxury tent is situated on a 120-acre glamping site that proves to be the perfect landscape for these romantic rentals near Zion National Park this summer 2021. Whether you want to venture into Zion National Park or explore the Canaan Mountain Wilderness, you're guaranteed a unique experience each and every day. What could make this property even better? It's pet-friendly, meaning you can share this amazing glamping experience with your favorite four-legged friend.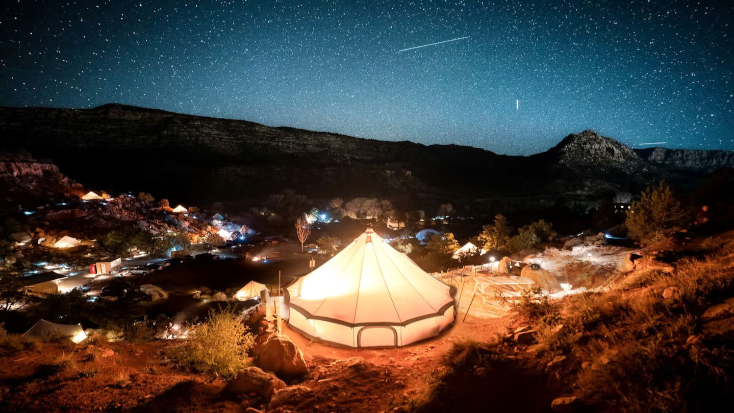 7. These deluxe bell tents at Camp West Sonoma are the ideal San Francisco vacation rentals for summer weekend getaways
Whether you're in desperate need of a girls' weekend or looking for the perfect romantic escape, these bell tents nestled in Sonoma, California, are a go-to for your next glamping trip and San Francisco vacation rentals. The tents are conveniently located near San Francisco vineyards for a day of wine tasting, but you can just as easily stay on-site and take the party poolside for a day of sun and relaxation.
However you choose to spend your time in Sonoma, these bell tents provide the ultimate glamping experience. Glamping California is not to be missed this year, no matter where you decide to go.
If you're interested in California bell tents like these, you'll surely also be tempted by the best yurt vacations California has to offer as well. Both manners of camping are the perfect way to go glamping in the U.S. this year!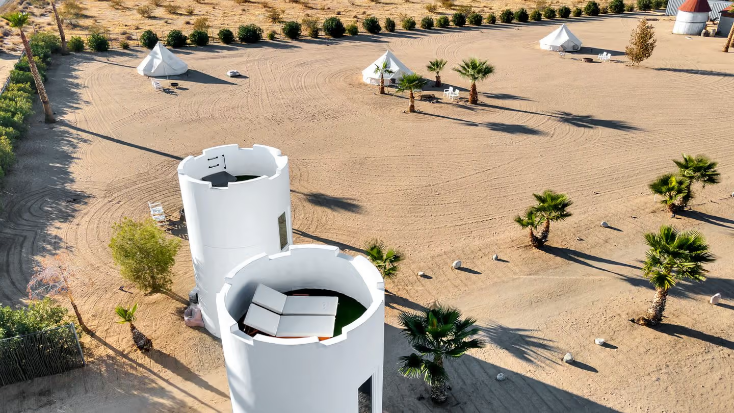 8. Summer in Hawaii 2021: Unique Pahoa vacation rentals await for cool places to visit in summer
Pack your bags, and get ready to head to Pahoa, one of the genuinely luxurious and cool places to visit in summer!
Sure, you can go for cheap cabin rentals in mainland USA but if you want something with more of an edge and more tropical surroundings, this might be your best destination! Hawaii is the perfect pick for a tropical and exotic vacation with endless places to explore. Black sand beaches, snorkeling, and beautiful forests are all just a short drive away from these amazing Pahoa vacation rentals! Whether you are looking for a vacation full of adventure or something a bit slower-paced, this glamping spot will have you saying aloha in no time.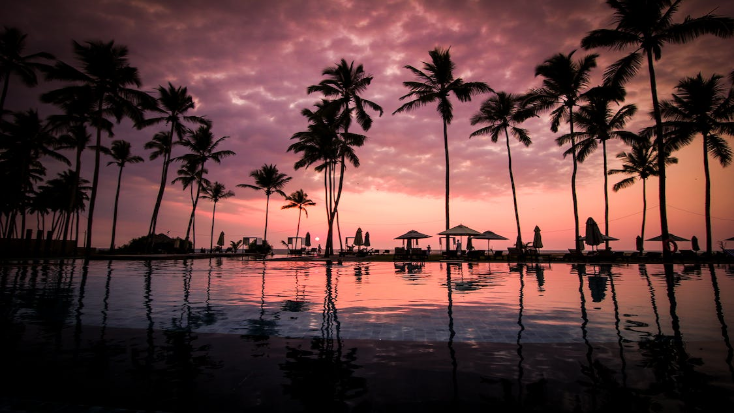 Summer 2021 is calling…where will you go?
---
For more summer inspiration, check out our collections on Summer Tent and Tipi Camping in California, Glamping Cabins in Upstate New York, and Summer Vacations with the Kids in Texas!