Thinking about visiting some of the best national parks in the world but don't know where to start? Glamping Hub has some top picks to take you through and broaden your horizons in 2020!
While America is home to an impressive 58 U.S. national parks for a single country, it would be remiss of us to not acknowledge the stunning natural landscapes that exist all across the rest of the world—from South America up to Europe down to Africa and over to Australia. In order to get the most out of your national park of choice, the perfect place for you to set up your home base is most certainly the top glamping sites—even better if the accommodation is inside of the park itself. Without further ado, let us take you on a trip around the globe to some of our favorites of the world's best national parks.
Best national park camping in North America: visit Banff National Park in Alberta, Canada
The peaks of Banff National Park, located near Calgary in Alberta, Canada, form part of the well-known Rocky Mountains—could you ask for a more beautiful backdrop for your vacation? Throughout this vast national park, which spans 2,564 square miles, you'll be able to wonder about what it must have been like before the glaciers came through and formed the park that you see before you as you wander. In fact, visit Banff National Park and you can discover the largest uninterrupted glacial mass in the Rockies, the Columbia Icefield.
Where to stay: Come nightfall, you'll most certainly have worn yourselves out enough hiking one of the many incredible trails in Banff National Park that nothing will sound better than curling up in this Alberta mountain cottage in the town of Nordegg, just an hour away from the park.
Where to go camping in Central America in 2020: Arenal National Park for Costa Rica vacations
Thinking of where to go camping in Central America in 2020? Hiking goes hand-in-hand with any getaway where you plan to be outdoors as much as possible, and visiting Arenal National Park for Costa Rica vacations is no exception. Home to one of Costa Rica's five active volcanoes of the same name, there are two main hiking trails in the national park, and the two meet to form a perfect loop that is only 2.5 miles in total— doing both trails in the same day is more than feasible here at one of the best national parks in the world.
Be sure not to miss La Peninsula, an area of the park that just opened in 2017 and boasts incredible views of Lake Arenal.
Where to stay: If you happen to be hiking with your significant other—perhaps on your honeymoon?—a stay at one of these romantic getaways in Costa Rica nearby is both cozy and convenient, at less than 30 minutes by car from the park.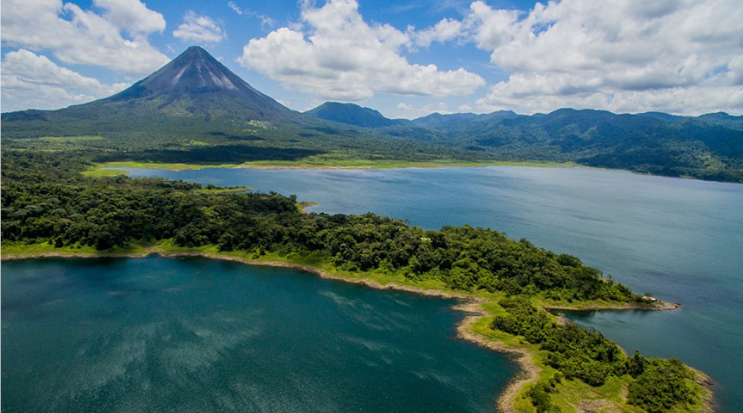 Vacations in South America: Torres del Paine National Park getaways await in Chile in 2020
In Chile's southernmost tip, those looking for a great adventure will find the Patagonia region—home to Torres del Paine National Park. Averaging 252,000 visitors a year, over half of which are international tourists, this national park is a grab bag of all the best nature has to offer, from mountains and glaciers to lakes and rivers all waiting to be discovered during your next vacations in South America.
The pièce de résistance is the Cordillera del Paine, which is formed by a group of three granite peaks—Torres d'Agostini, Torres Central, and Torres Monzino—throughout which you'll find all of the aforementioned natural elements before returning to your luxury getaways in Chile nearby!
Where to stay: You won't find a more authentic glamping experience anywhere after a stay at this eco-friendly dome inside the National Park's borders, where the hosts will guide you on an action-packed, six-day mountain getaway.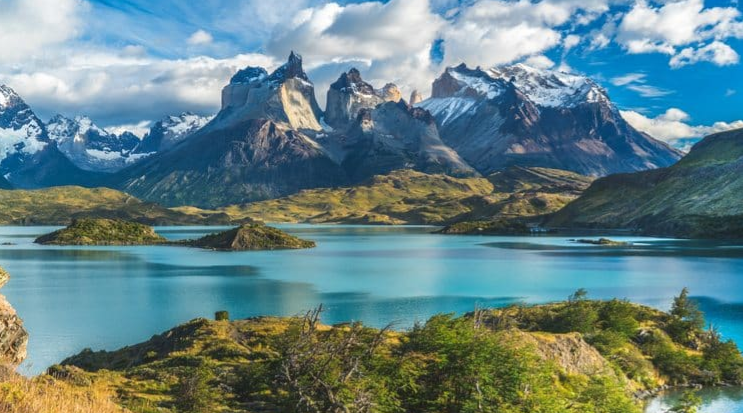 Top EU destinations for national parks: consider Snowdonia National Park for holidays in Wales and the UK
Outside of Scotland, Snowdonia National Park has the highest mountain you'll find in the U.K., but that's not the only thing that makes it so attractive as one of the top EU destinations for national parks.
This national park is actually a living and working area for over 26,000 Welsh citizens! During Snowdonia holidays, you'll find a treasure chest of natural landscapes, including Wales' largest lake, 37 miles of coastline, and a number of beautiful villages to explore. Mount Snowdon, the aforementioned mountain, is the most popular among tourists who come to hike, but the trek can get crowded, so be sure to plan accordingly, and don't forget about the other peaks that are perfect for climbing, such as Tryfan, Y Garn, Mynydd Tal-y-Mignedd, and Moelwyn Mawr.
Where to stay: Given how special this national park is, why not sleep directly in it? This riverside cabin in Wales will put you at the heart of the action and allow you to enjoy lovely views of the cabin's private garden, the nearby river and waterfall, and the mountains off in the distance.
Added bonus: The fastest zip-line in the world—and the longest in Europe!—is right next to Snowdonia at a local adventure park called Zip World. There are also unique caverns to be explored and a ride called the Fforest Coaster, which is a one-of-a-kind woodland rollercoaster. We highly recommend factoring it into your travel plans!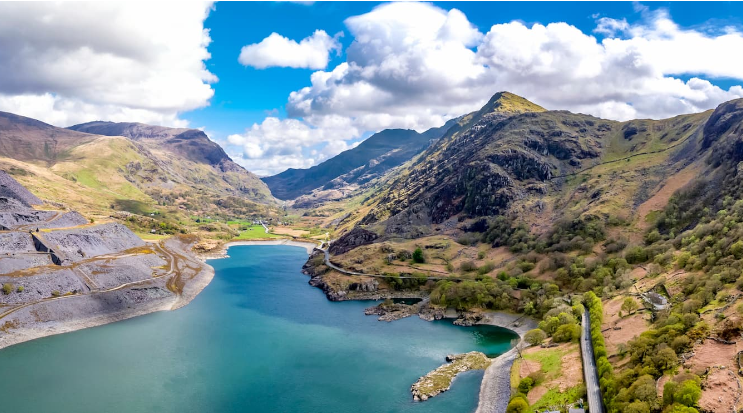 Discover the best national parks in Africa: visit Serengeti National Park and enjoy Tanzania vacations in 2020
Best known for the yearly migration of 1.5 million wildebeest and 250,000 zebra, Serengeti National Park boasts 5,700 square miles in northern Tanzania and is situated close to the Kenyan border, where you'll find another famous national park, the Maasai Mara National Reserve. The Serengeti is characterized largely by its seemingly never-ending plains, smattered with kopjes, which are granite formations often used by predators as an observation point.
There are two other main landscapes inside the national park, however, that are not to be missed: the Western corridor, with its black clay soil and the Grumeti River, and the Northern Serengeti, where you'll find woodlands and hills, as well as have your best shot at seeing an elephant or giraffe in another one of the best national parks in the world.
Where to stay: What could be better than the opportunity to sleep at the nearby Maswa Game Reserve in a spacious Tanzania safari tent? It doesn't get more luxurious than having your own personal attendant to make your Tanzania vacations as comfortable as possible.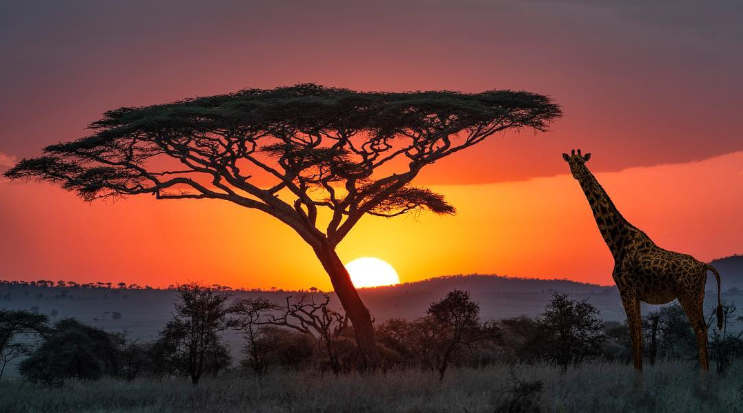 The best national parks in New Zealand: go glamping in South Island and head to Fiordland National Park in 2020
At a whopping 1.2 million hectares in size, there's space in Fiordland National Park for a whole lot of variety when it comes to natural landscapes, including mountains, lakes, rainforests, valleys, and, of course, fiords. Doubtful and Milford Sounds are the most famous of the park's glacier-carved fiords and are a must-see while visiting, in addition to Lake Te Anau—the second biggest lake in all of New Zealand.
Avid hikers will be keen to focus at least part of the trip here at one of the best national parks in the world on the famed Milford Track; this three-day hike is roughly 33.5 miles in total and requires plenty of advance planning, as camping is not allowed and you must book one of the specified Milford Track huts.
Where to stay: If you don't opt for one of the multiple-day hiking trails, you'll have no qualms about getting your hands dirty exploring one of the best national parks in the world all day knowing you have this modern NZ holiday home to come home to.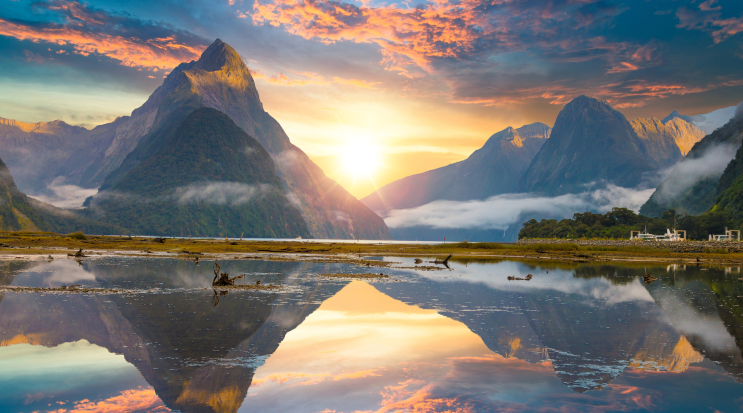 Best places to camping in Australia in 2020: explore the more aquatic Great Barrier Reef Marine Park in Queensland, Australia
The Great Barrier Reef Marine Park doesn't just protect the majority of the Great Barrier Reef from harm; it also has a myriad of other uses, including tourism, fishing, and scientific research. The Great Barrier Reef is best known for its large coral reef ecosystem—in fact, it represents roughly 10% of the world's coral reefs. As such, you'll have a unique opportunity to see a wide range of biodiversity, including over 1,500 different types of fish and over 30 distinct types of marine mammals, as you plan your snorkeling and scuba diving adventures for any upcoming Queensland holidays in 2020.
Where to stay: The coastal town of Port Douglas will give you prime access to the Great Barrier Reef, and from this luxury Port Douglas villa, you'll be able to relax like royalty after spending all day in the water.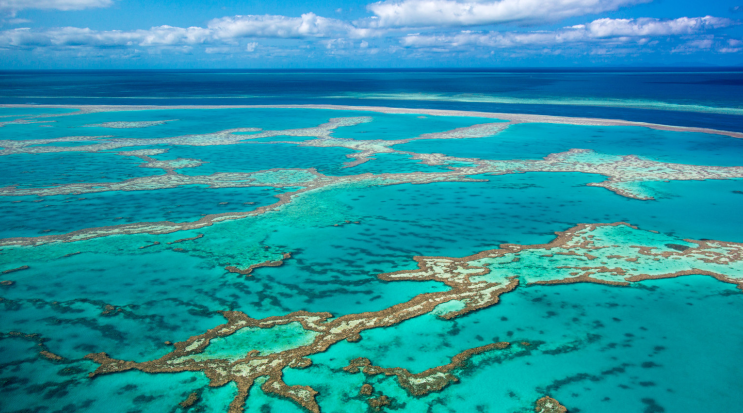 Visit Asia: holidays in Thailand won't be complete without a visit to Khao Yai National Park in 2020
Head to central Thailand to find the country's first national park, Khao Yai National Park: holidays here are one of the best ways to visit Asia and Thailand in particular.
At two hours and 30 minutes from Bangkok, it's a reasonable and worthwhile trip for all who seek outdoor exploration and natural beauty—from its rainforests and waterfalls to the plethora of fauna that calls the park home. Those with a passion for birdwatching will be in heaven at Khao Yai National Park; there are roughly 300 different types of birds, both migratory and resident, as well as the largest population in Thailand of hornbills.
Where to stay: We've got your accommodation covered with this cabin in Thailand—complete with a hammock on the front porch for optimum relaxation during your holidays in Thailand near another contender for best national parks in the world! But be sure to plan your park activities in advance to ensure the visit of a lifetime. (Travelfish has some great tips!)
---
Keep on exploring your personal wanderlust with our portal for all the best of the United States' national parks!