The much-photographed, world-renowned, and colossal Grand Canyon in Arizona is world-acclaimed for being one of the most impressive rock formations on our earth. That's one big reason why you should finally tick it off your bucket list with the best way to visit Grand Canyon National Park—with the best glamping in Arizona!
If you're searching for a luxury Grand Canyon getaway deep within this intricate and colorful chasm of red rock, you can finally go back in this geological time machine and witness nature's greatest masterpiece at its finest.
Travel to Grand Canyon National Park from these relaxing cabin rentals in AZ in 2021
Well and truly get your country on this year in these relaxing cabin rentals in AZ, and easily travel to Grand Canyon National Park. All three cabins on this site come complete with queen-size beds and a spacious porch area, which makes the perfect spot to enjoy a vibrant sun setting over the canyon itself. When it comes the Grand CAnyon, glamping doesn't get any better than this.
The site is tailor-made for people looking for a comfortable spot to get well acquainted western culture; there is a restaurant on site that serves western cuisine by a glowing campfire and live cowboy entertainment. By day, guests can embark on an adventuresome safari and unleash their inner cowboy even more with a traditional wagon ride. Looking for the best way to visit Grand Canyon in 2021? Just consider the Arizona rentals that are representing well the world of glamping.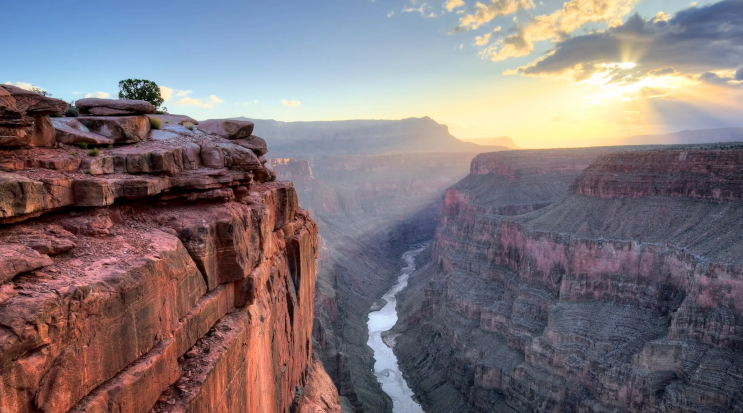 In need of more examples for the best way to visit Grand Canyon? Sedona cabin rentals won't disappoint in 2021!
There is nowhere better to witness the million-year-old Grand Canyon than from luxury Sedona cabin rentals in Arizona—another example of the best way to visit Grand Canyon National Park in 2021.
Take for example cabins in Sedona, AZ that could come equipped with a BBQ grill outside for warm evening family gatherings, and a 42" LCD TV in a spacious living area for those slightly chillier nights when a movie and popcorn are simply a must. Sleeping anywhere from two to ten guests, you could easily gift this experience to your nearest and dearest, too.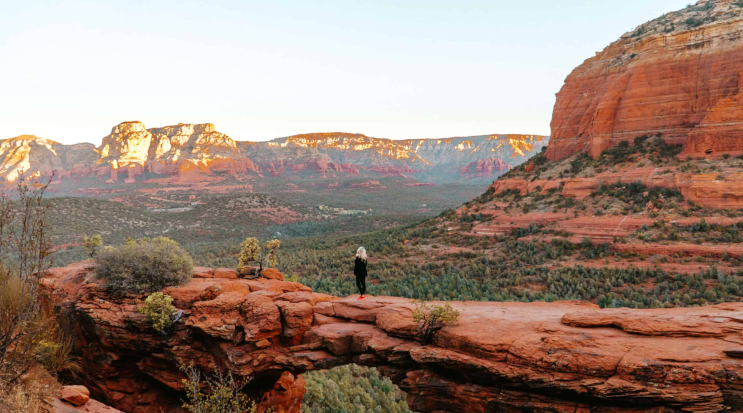 Grand Canyon vacation planning: orchard-encircled Sedona cabin rentals with breakfast and dinner included
Snugly enveloped by 10 acres of luscious gardens and fragrant apple orchards, these cozy cabins in Sedona, AZ are ideal for glampers looking to fuse a sighting of the Grand Canyon with a little bit of pampering. There are two and four-person cabins, and massage and facial wellness packages are offered on site. After all, hiking around the Grand Canyon all day can be wonderfully tiring, so we say treat yo' self.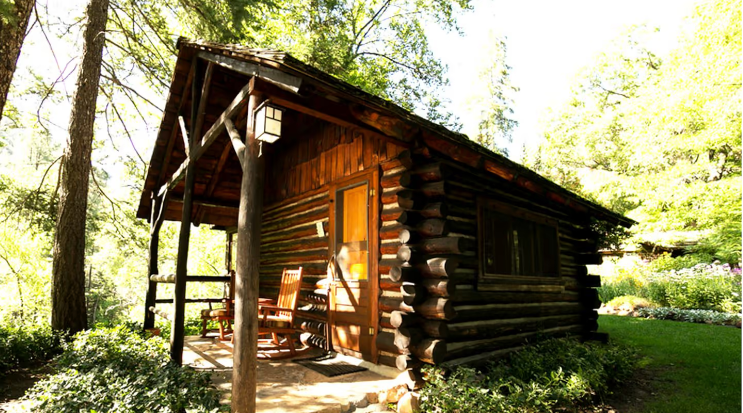 Discover the best of Northern Arizona cabin rentals with classic railcar suites from 1950s: the best spot to see the Grand Canyon for family getaways
Embrace a retro style on your next family getaways with a stay in one of these Northern Arizona cabin rentals which features converted railcar suiter from the 1950s in the Arizona mountains. Surrounded by a unique blend of canyons, deserts, and pine forests, these railway retreats inject a large dose of nostalgic excitement into any vacation. The renovated carriages feature a bedroom, bathroom, and Wi-Fi facilities, making it a truly old-meets-new experience that both families and couples will enjoy.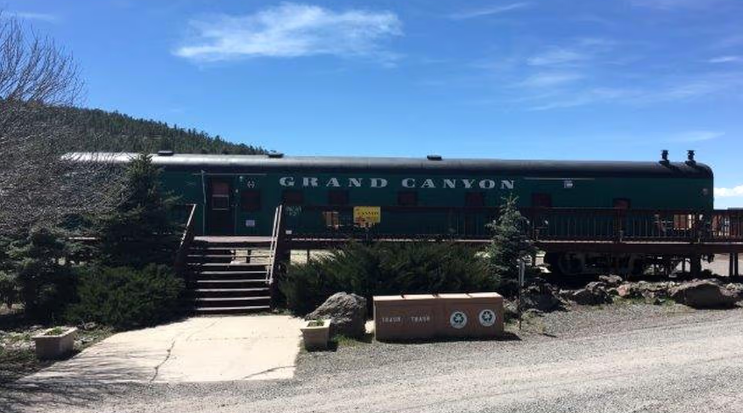 Grand Canyon and Zion trip: try breathtaking alternative to staying in Arizona when you experience the best glamping in Utah
Experience the best glamping in Utah when on your Grand Canyon adventures this year with a stay in this indulgent villa in Zion National Park. Sleeping up to 12 guests, this luxury villa flaunts five plush bedrooms, two large bathrooms, a spacious lounge with wood-burning stove, and a six-person Jacuzzi, ideal for a getaway gift tailored to you and your family or group of friends.
Although a little further away from the Grand Canyon than other properties, you'll soon see that the extra miles are definitely worth it for a Grand Canyon and Zion trip as good as this.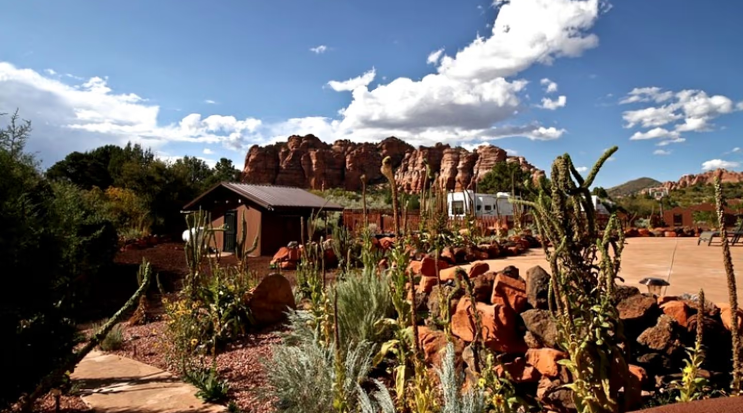 The Grand Canyon is one of the Seven Natural Wonders of the World, and glamping is an entirely different wonder of its own and maybe the best way to visit Grand Canyon National Park in 2021. For more inspirational Arizona getaways, click and find out more.