The USA is as vast as it is beautiful. With so much land to be explored, things to do, and UNESCO world heritage sites across the country; the USA has a plethora of natural wonders and scenery which should be seen by everyone at least once.
We decided however that it would be better to cut that list down to just seven natural wonders which have cemented their place in history as some of the most protected and significant national wonders in America.
Yellowstone National Park ranks as one of the very best natural wonders in the world
Located predominantly in the state of Wyoming, Yellowstone National Park was the first national park to be established in the US in 1872. Stretching into some areas of Montana and Idaho, this national park is rightly recognized as one of the most intriguing and impressive natural wonders in the world.
The park is home to a fascinating landscape that comprises mountain ranges, lakes, and of course the Yellowstone Caldera—North America's largest supervolcano.
In addition to a sprawling landscape that captures the imagination of whoever ventures there, Yellowstone National Park is home to hundreds of animal species which includes everything from timber wolves to bald eagles.
When thinking about things to do in Yellowstone, visitors will be spoiled for choice. This national wonder in the US is quite literally made up of numerous natural wonders. Geysers and hot springs such as Old Faithful and Grand Prismatic Spring are a good place to start. You should also take a look at Yellowstone Lake, Mammoth Hot Springs, and the impressive waterfall Upper Falls of the Yellowstone River.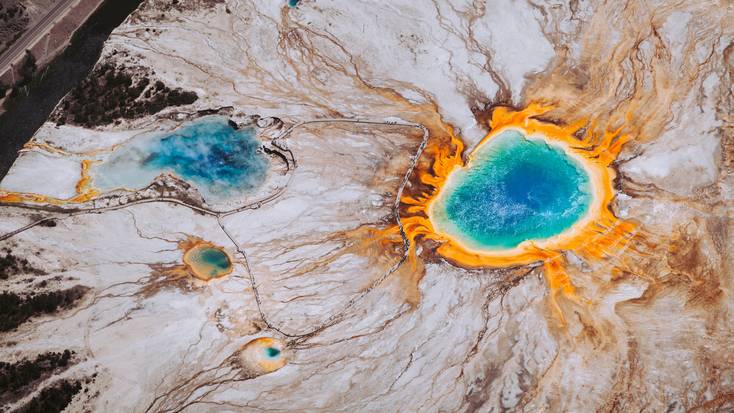 Natural wonders like Grand Canyon National Park will blow your mind in 2021
Arizona is home to this immense park which has forever been a talking point in America's geological history. A whopping 277 miles long and 18 miles wide, this dramatic natural wonder also offers some unforgettable ways to experience it.
A Grand Canyon vacation will see you explore some of its best viewpoints and attractions such as the South Rim, the South Kaibab Trail, and Grand Canyon Village.
Venture through the canyon via hikes, river rafting or consider a Grand Canyon helicopter tour.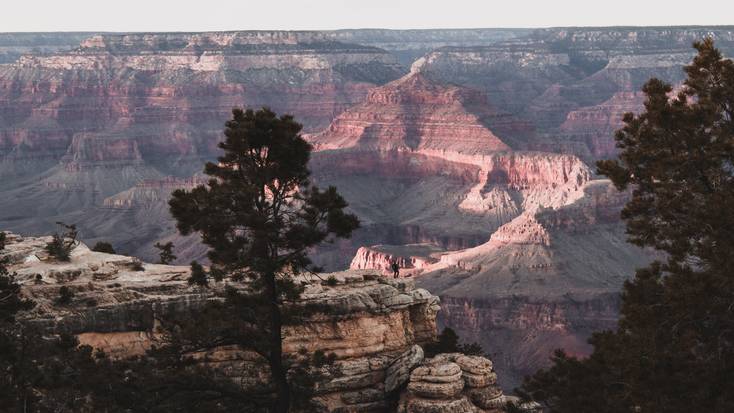 Go for the best hikes in Rocky Mountain National Park
Rocky Mountain National Park hikes are some of the best in the US, if not the world. In northern Colorado, visitors can explore sprawling forests, mountains, and lakes such as Bear Lake and Dream Lake.
Camping has always been hugely popular here. However, with an increase in popularity and a demand for more accommodating rentals in the area, glamping has become the perfect option for vacations here in the park and at affordable prices, too.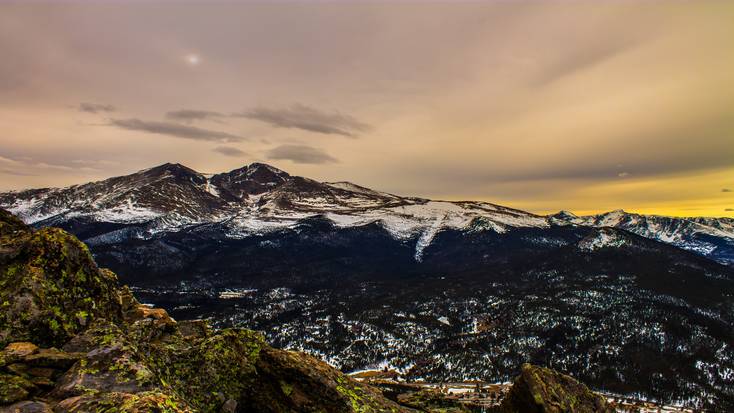 Book a Niagara Falls vacation and cross off more natural wonders from your list
The Niagara Falls, which hugs the Canadian border, is located in New York State and sees hundreds of people flock to experience it in person every day.
This collection of waterfalls at the southern point of the Niagara Gorge has been made famous over the years thanks to its inclusion in films and television series. However, to truly understand why this is one of the best natural wonders to see in 2021, you'll just have to visit and see it in the flesh!
Visiting Niagara Falls couldn't be easier either, as you can now book a variety of vacation rentals in the area perfect for a weekend trip.
After you've exhausted the main attraction, you can also head to other popular destinations like the Aquarium of Niagara which is home to a variety of animals including sea lions and baby otters.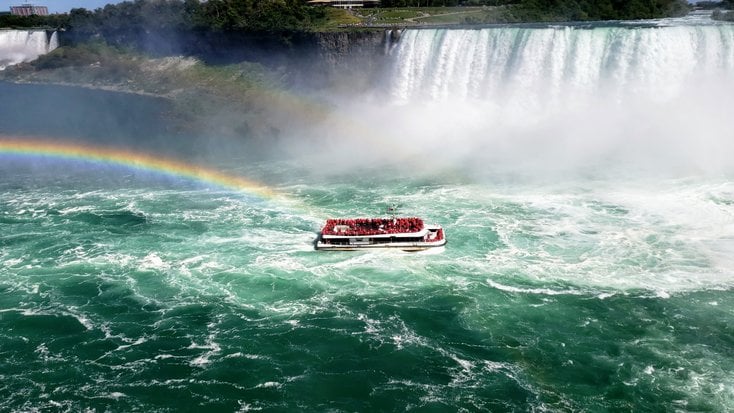 Discover Yosemite National Park camping vacations for a chance to see this glacial valley
Yosemite National Park camping couldn't be more appealing here at Glamping Hub right now. Although, Yosemite glamping is an unbelievable way to see yet another one of the very best natural wonders in the US while staying in absolute comfort for the duration of your trip.
Camping near Yosemite has always been popular thanks to the vast appeal of this valley which stretches 7.5 miles long and 3500 feet deep. With granite rock surrounding you on all sides, enchanting forests, and wildlife wherever you go, Yosemite Valley day hikes will fascinate you time and time again.
Whether you plan to see this UNESCO world heritage site with family or just your significant other, there are now so many affordable glamping options nearby which will take Yosemite Valley camping to the next level!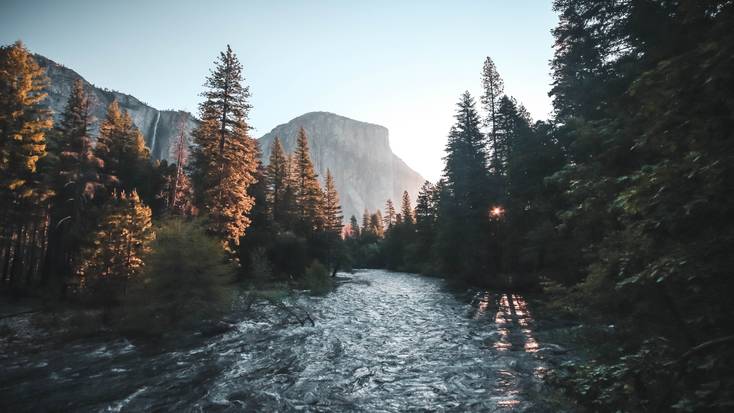 Consider visiting Olympic National Park and discover the next best natural wonder in the US
Visiting Olympic National Park is nothing short of mesmerizing. Situated on Washington's Olympic Peninsula, there are a million and one things that adventurers can do during their trip here.
Things to do in Olympic Park include exploring the widely popular Hoh Rain Forest and Hurricane Ridge, the latter offering quality skiing and hiking trails for those keen to get their pulse racing.
The best times to visit would be the summer months: June, July, and August. Temperatures are excellent during this time and precipitation is at its lowest. However, be aware that the park will be at its busiest during these months, therefore May and September could be your best options if you wanted a slightly more secluded experience.
Places to stay in Olympic National Park are also on the rise and luxury vacation rentals in and around the area are exceptional options for another unforgettable trip at one of America's best natural wonders.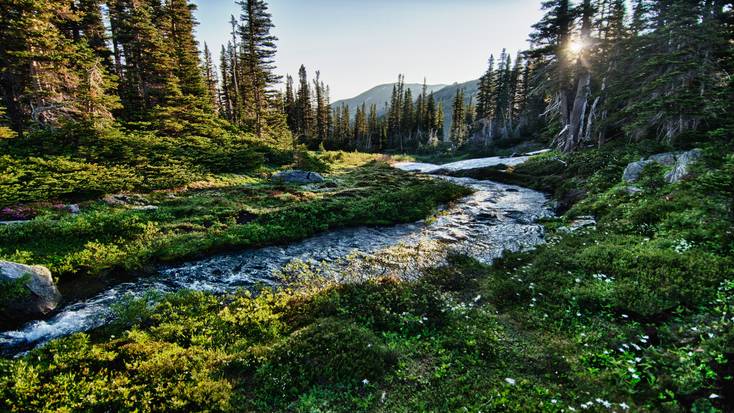 Explore Redwood National and State Parks for the best hikes in Northern California
Redwood National and State Parks are where you'll find the tallest trees in the world. Hiking underneath such an immense setting is unlike anything else you could ever imagine.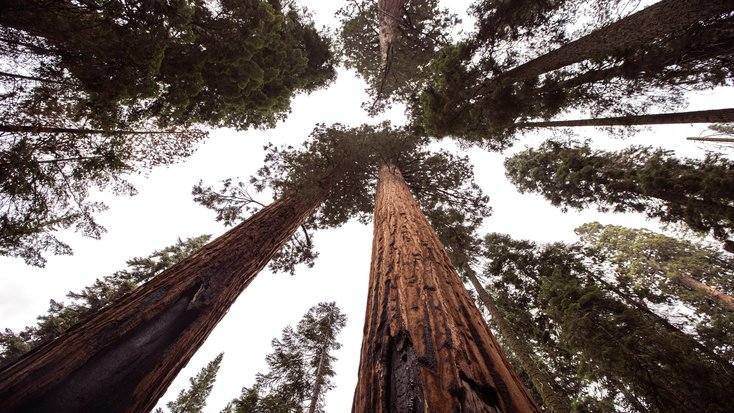 The good news is that in addition to long hikes and adventures during the daytime, visitors can complete this experience by returning from their adventures to some of the best cabins in the world here.