Dog owners will know the score when it comes to time away from home. There's the dilemma of finding a place for your little friend to stay – with a friend? Or at the kennels? Then comes the expense of doing so, money for food, and also the worry of being separated for you both. Well, fret not! Why not choose dog friendly glamping? Bring your buddy along for the ride – if you're going to go through the whole affair of organising and accommodating for your dog to stay elsewhere, you may as well do the same to keep them with you and enjoy the great outdoors also! This is why going glamping is the best – do it all at the best vacations in the US and take a look at our taking dog on vacation tips before you leave!
There's plenty of locations all around the country, from the obvious choice at the best state parks for glamping with dogs, you can get plenty of mileage: there are many of these destinations in each state and they're designated as special natural areas for everyone to visit, but to narrow down the search is essential given that parts of the US have dangerous wildlife or natural features that might be hazardous to your dog. That, and the fact that you can maximize the fun by finding great activities that you and your dog can share in, and you'll also be looking for pet friendly cabin rentals to stay at – but we'll get to that just now with our list of the best options for your consideration.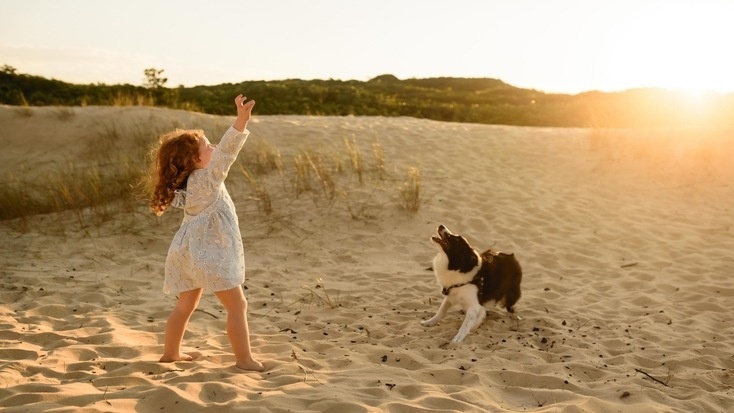 Dog Friendly Hiking Trails in the US! Vacation Ideas with Dogs
One of the best ideas you can enjoy to keep you and your furry friend happy is to enjoy a jaunt along the best dog friendly hiking trails in the US – there are so many options available for glampers, but for a few recommendations of the best vacation ideas with dogs, check it out! In Asheville, North Carolina you'll find the NC Arboretum, set in the South Appalachian Mountains, these botanical gardens have over 10 miles of trails specially designated as dog friendly. These different trails will bring you to different areas, including Lake Powhatan and other features along the ridges of the mountains, with differing difficulties for you and your pooch along some of the best hiking trails in the US.
For another spot to check out when you want to go hiking with dogs, Skidaway Island State Park in Savannah, Georgia has to be considered – as the name suggests, this place is set against a shoreline and the trails in the area will deliver that with 4 different trails to choose from. All of these trails are fairly simple but will be pleasant enough for an hour or two to see the various different sights and historical curiosities around the place. For US vacation ideas that bring the best dog friendly glamping, you don't get much better than this.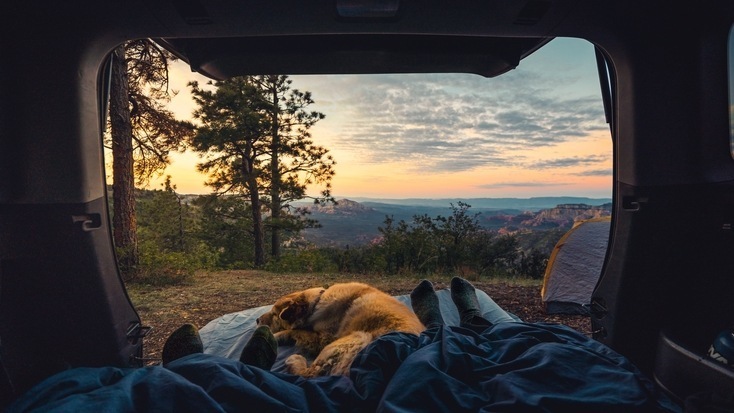 Go Canoeing with a Dog? Or Visit Pet Friendly Beaches? Choose your favourite US Vacation Ideas today!
So if you're all hiked out and in need of some rest and relaxation for your legs, then why not choose one of the best pet friendly beaches to visit? There's options available across many states, but what better place to start than with a visit to the West Coast? Coronado, California has one such beach, near to San Diego in the south of the state that is ripe for a visit. It's leash free, so your best friend can run wild in certain parts of the beach to enjoy themselves whilst you kick back and relax in the Californian sunshine and return at the end of the day to one of the best glamping sites. For other beaches that allow dogs, check out Myrtle Beach, South Carolina -this renowned destination in the region allows dogs on the beach off the leash at certain hours of the day and is a great place to come and check out the Atlantic Ocean during your visit.
One more consideration for you: why not go canoeing with a dog? Whilst the absence of opposable thumbs means they would struggle to assist in paddling and their navigation skills leave something to be desired, they make for adorable companions during your journey, and there's a great destination in Upper Peninsula, Michigan at Les Cheneaux Islands, where you can explore the various small outlets and coastlines and see all the amazing features during your visit here, all best accompanied by amazing dog friendly glamping.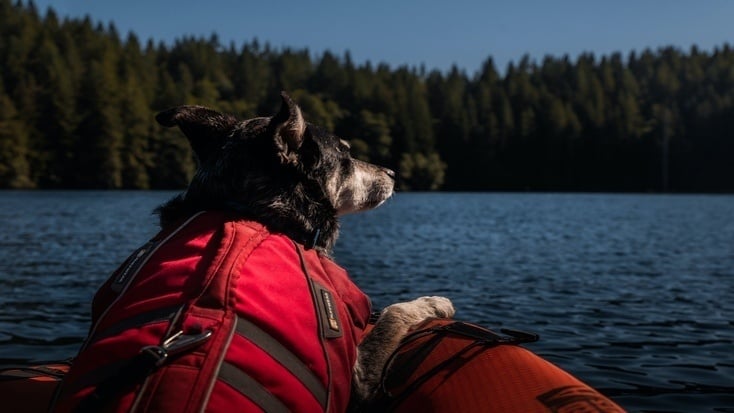 Things to do on Staycation! Ideas during your US Getaway
Finally, if you just want to kick back and chill out during your time away from home, you can do so at one of the best pet friendly rentals! There are many options for you throughout America, from dog friendly staycation ideas in amazing natural forests, to others abound along the coast in amazing areas that you don't need to leave home for! Stay at these places that are fully kitted out with modern amenities befitting the best glamping rentals today. The best things to do on staycation are also as you see above if you feel the need to leave your nest, but for a getaway, we recommend staying at home to unwind and relax at amazing dog friendly glamping rentals.
Check out more destinations for vacation ideas with dogs at Travel + Leisure!