Summer starts to draw to an end, the leaves begin to drift downwards, covering our sidewalks and yards, and the kids will soon be back at school. While our schedules get busier and busier come fall, it's no excuse not to plan a fall break vacation in 2015 to squeeze in a little more quality family time. Take a peek at some of our favorite locations and accommodations for a family getaway this fall.
Tree houses are a tried and true favorite—and probably always will be. This tree house in Oregon is can be found surrounded by national forests, hiding it away from the hustle and bustle of everyday life. Its large windows will allow you to view the nearby woodland's foliage slowly fade to a rich, golden hue, and be sure to take advantage of this luxury rental's balcony to further enjoy the views, weather permitting. You'll soon forget that it's even fall and the temperatures are dropping, as you stay warm by going horseback riding through the parks, touring the local caves, and, for adults, sampling the goods from the nearby winery.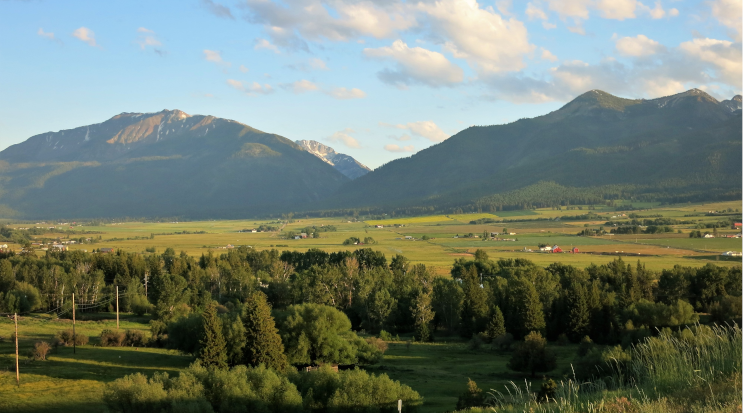 Have you ever stayed in a gypsy caravan on a family vacation before? You're about to! For a truly unique fall getaway, our gypsy caravans in the mountains of North Carolina offer families an out-of-the-ordinary accommodation at an affordable price.
On-site, glampers will find a fishing pond and a river to practice their angling, as well as many nearby attractions and activities. Visit Mountain Mitchell State Park, which boasts the highest peak east of the Mississippi River, and the Old Fort Picnic area, where there are tables, grills, and picnic shelters for visitors to use. Both sites give glamping families the chance to see the ever-changing colors of North Carolina's fall foliage from different perspectives.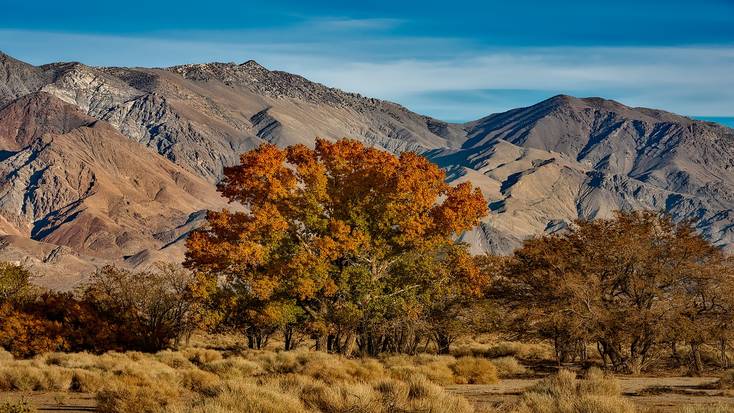 Try Utah on for size as another incredible destination for stunning fall foliage sightings. Surrounding the private hot tub at this lovely pet-friendly cabin in Sundance, glampers will get to get in some quality R&R while gazing upon the fiery reds, bright yellows, and warm auburns of the surrounding woodlands. Too chilly to sit outside in the hot tub? Never fear. There's also a private sauna on-site at this glamping rental.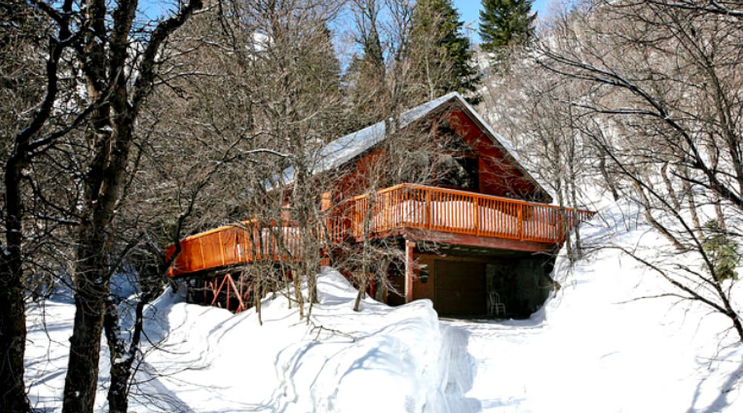 Take time to walk along the quaint stream that runs near the tree house, and play a nature-filled game of I-Spy. For more adventurous families and travelers, zip-lining is a must, and it'll give you a bird's-eye view of how lovely Utah is in the fall.
For more fall break 2015 inspiration, click here.