The summer months are slowly coming to an end, and fall is fast approaching which means it's time for us to start thinking about the best places to see fall foliage in 2022! Step into the great outdoors in fall 2022, and stay in a cabin or a yurt. Camping has never been so cozy.
The leaves go from vibrant green to warming tones of yellow and orange. The warm summer breeze is slowly turning into a chillier and fresher wind. The days get shorter, but they're still packed with fun, and we have our top picks for the cities and top fall glamping destinations to visit to make sure you continue making colorful memories this fall.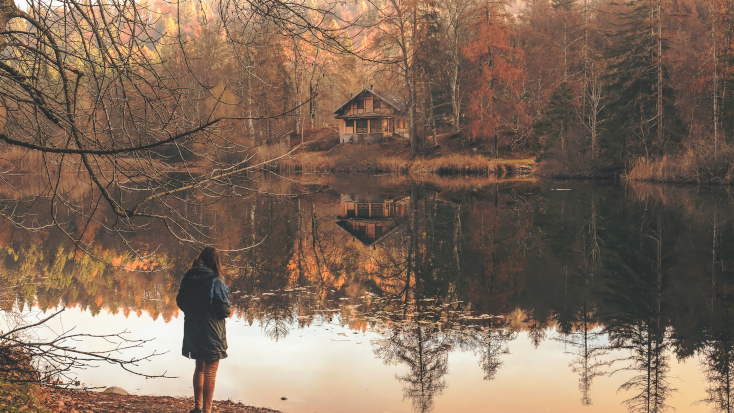 Where is the most beautiful fall foliage in 2022? Visit Montana and find out for yourself with Glacier National Park getaways and more
Visit Montana in 2022 and you might be able to answer the query: where is the most beautiful fall foliage?
Montana and its Glacier National Park are spectacular in the fall. If you visit around the end of September, although the park's concessions will have closed, this will mean that most other guests have gone home. This is great for you and your loved ones to be able to spend some quality time together while enjoying the scenery during those remarkable Glacier National Park getaways in 2022.
Be sure to check out the snow-covered peaks of the mountains along the Continental Divide with a hike or a bike ride! Imagine waking up and preparing your dinner with the sun setting over the fall foliage in a Montana rental near Glacier National Park.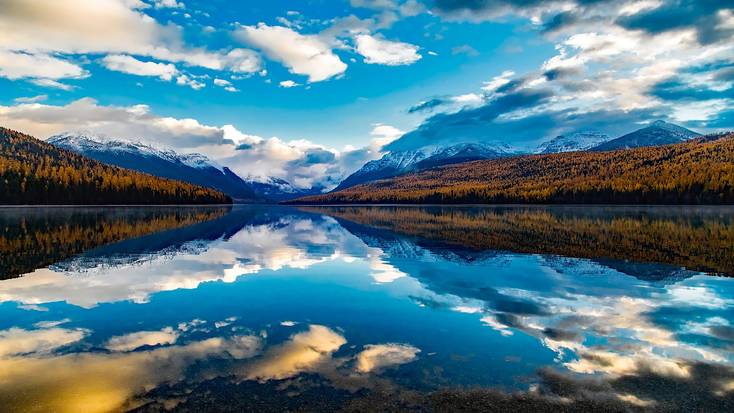 Discover lake getaways in Missouri and explore one of the best places to photograph fall foliage in 2022
Lake getaways in Missouri offer the opportunity for you to truly admire the beauty of all aspects of nature.
This secluded pet-friendly Missouri rental has hammocks for you to watch the world go by. You'll be able to feel the breeze running through your hair as the sun glistens on the lake and the fall leaves, making them seem as if they were glowing.
From these types of Missouri lodges and lakefront camping cabins, guests will be able to explore one of the best places to photograph fall foliage in 2022! Take your best camera and don't miss out on the opportunity to fill up your photo albums with some memorable moments this year.
And who says barbecues are just for summer? Take advantage of the on-site barbecue at this luxury accommodation for a fall grill-out.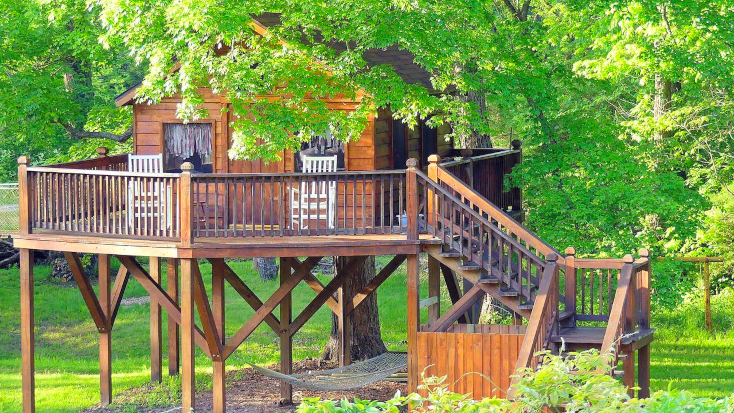 Discover some of the best fall foliage drives in the USA on the scenic and breathtaking landscapes of California: family getaways in 2022
California is our third and final pick of places to see the best fall foliage in the U.S. thanks to its vast woodlands and beautiful landscapes, including those found during Yosemite National Park getaways in fall, for example.
California's Eastern Sierra region is known for the grand maple trees that boast impressive leaves and the black oaks that look their best in mid-to-late October.
With so many things to see and do in California, having a car during your next CA getaways will also allow you to experience some of the best fall foliage drives in the USA.
This family-owned California ranch is just to the east of the park and is perfect for couples to get away from it all. While glamping in California, enjoy horseback riding through the big, colorful pastures with views of the breathtaking Sierra Nevada Mountains.
These scenic views offer the opportunity for spectacular pictures to be taken, so don't forget to pack your camera, your happiest glamping grin, and your best horseback riding pose!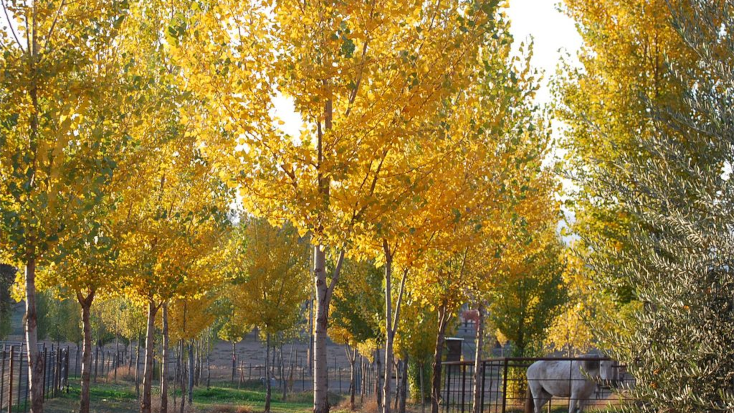 Don't forget to have a look at our Best Fall Foliage and Weekend Fall Getaways collections, too! Featuring accommodations in the New England region, as well as North Carolina and New York, you'll get plenty of fall vacation ideas and have no excuses to book the best fall trip you've had to date.