Camping in the middle of winter in the UK is one thing that we're not sure we can get behind, but winter glamping? Well, now, that's a different story entirely. Not having to worry about cold nights laying on the ground in a pop-up tent? Sign us up! We've compiled our top glamping sites for the best winter breaks UK accommodation can offer.
Keep reading to discover our favorite glamping breaks in the winter; UK getaways in 2022
As well as holiday cottages, UK offers everything from a luxury eco pod to a treehouse hotel and cabins with hot tubs. It's easy to enjoy the beautiful rolling hills of England or Scotland, or striking forests from the comfort of one of these cozy accommodations. Braving the chilly weather has never sounded so appealing! So scroll on for the best getaways in the winter—UK glamping breaks should definitely be on your list of things to do in winter this year!
1. Eco-Pod on Derbyshire Farm for Winter Breaks UK
A getaway in an eco-pod is a favourite for the British public and something different from your typical caravan or hotel stay. This eco-pod is a unique way to experience the countryside—in fact, that's all that surrounds this perfect pod.
Built to endure all aspects of English weather, thanks to its insulation, cladding, and fire pit, this pod could be a top contender for one of your favourite winter breaks. UK mornings are notorious for chilly weather but in this eco-pod, you'll get to wake up in a comfy bed with perfectly placed French doors to see a breathtaking view the minute you open your eyes.
Looking for romantic winter breaks UK style? Look no further!
2. Romantic Pod for Hot Tub Getaways: Essex holidays during Christmas await in 2022
This romantic pod is equipped with all the necessities for an ideal winter holiday and one of the best hot-tub getaways Essex can offer. With under-floor heating, a fire pit, and a log-fired hot tub (if you can brave the chill before getting in), this is a top option for possible upcoming winter breaks. UK rentals including this particular pod are located in a county speckled with picturesque villages and towns you can explore for a perfect and relaxing day. The pod is also dog friendly, so bring him/her along for even more fun!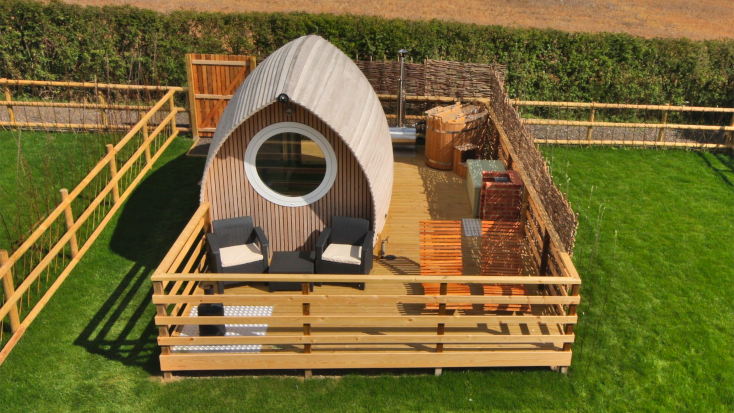 3. Warm and Inviting Winter Break Holiday Yurt in Wales ideal for 2022 getaways
You'll never get bored on holiday at this yurt rental in Wales, which we consider a must for Welsh winter weekend breaks. UK yurts aren't the most popular for UK getaways in winter so why not try something unique this year? With its convenient location near the River Dee to the on-site recreational barn filled with games and entertainment options. Located in the beautiful countryside of a small village, you'll find a market town nearby that is filled with pubs for you to enjoy, should you so desire. A trip to see the serene waters of the aforementioned river is also a must, where a horse-drawn canal trip is highly recommended.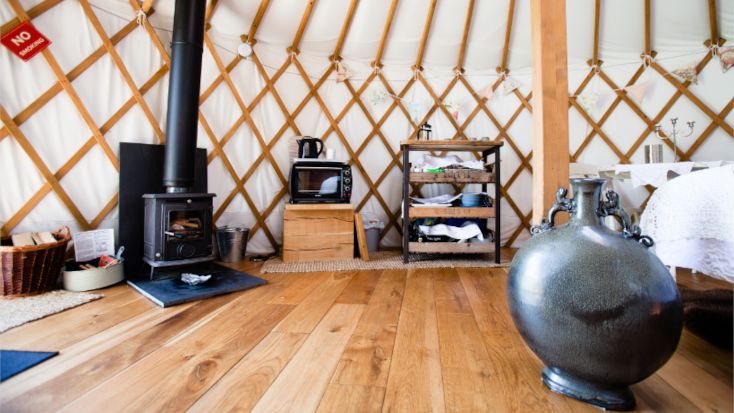 4. Looking for where to spend Christmas 2022 away from home? How about a Stone Cottage with Wood-Fired Hot Tub in Wales
The rustic feel of this stone cottage is perfect for the family winter breaks UK glamping has to offer. Tucked away in the rural village of Felindre in Wales, you'll get to enjoy strolling along any one of the many nearby trails, all of which boast beautiful landscapes and the peaceful sounds of local fauna. On those cozy relaxing nights in, this cottage is equipped with an AGA range cooker to heat the whole space—the snow is no match for one of Wales' best holiday cottages. UK luxury camping has arrived this winter!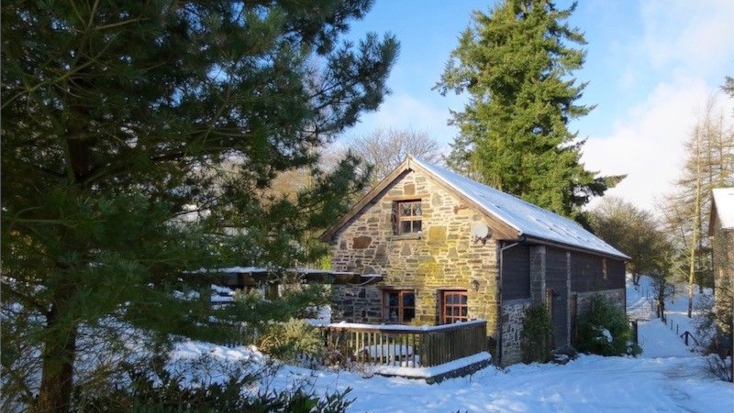 5. This modern Country Cottage in North Cumbria is perfect for winter breaks in England in 2022
This modern cottage in North Cumbria, England, is another one of the top holiday cottages UK getaways in winter should include. Surrounded by eight acres of private land for the perfect weekend escape from your busy life, you can enjoy the peaceful grounds, venture to the nearby Carlisle Castle, or go off to explore the Lake District. Underfloor heating and a fireplace are sure to keep you warm at night, while the home cinema keeps you suitably entertained. The lounge gives you a perfect 180-degree view of the grounds through its large glass walls—the perfect place to be sat as the sun sets!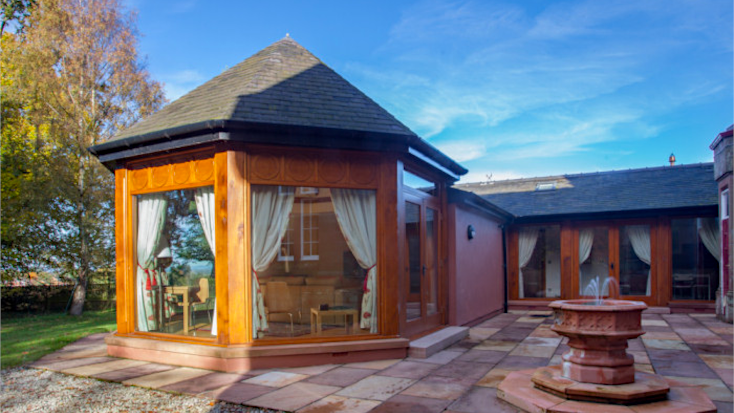 6. This beautiful cabin on an organic farm in West Wales has everything you need for winter glampingin  2022
Farm stays aren't just for the summertime, and this eco-friendly cabin for hire in West Wales is the perfect example of the top winter breaks. UK weather during winter is a torid reality, therefore guests will love the underfloor heating and the wood-burning fireplace to help them warm up after a day exploring the walking trails amid the serene countryside that surrounds this property, perfect for winter glamping 2022.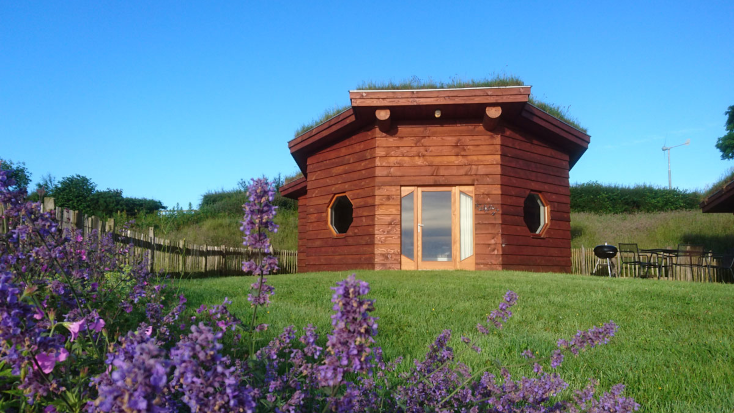 7. Pet-Friendly Cottage, Northumberland Ideal for Winter Breaks in the UK
Situated in Northumberland—the northernmost town in all of England—this is one of the most sought after dog-friendly cottages right now which can easily accommodate family, friends, and dogs for the ideal winter holiday or winter weekend breaks. UK glamping here includes a fun trip close to the accommodation, where you can visit Alnwick Castle, commonly known as one of Britain's most iconic castles, as well as where a number of scenes from the Harry Potter films were shot.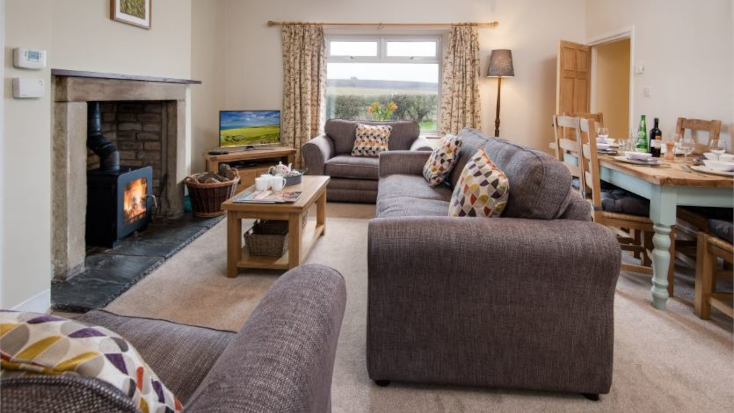 8. Winter Break Tree House Hideaway in Wiltshire, England
Talk about luxury glamping; UK tree house rentals like this are the epitome of luxury. Surrounded by organic pastures, streams, and historic oak trees that paint the perfect backdrop for this idyllic getaway, this rental accommodates up to six guests with its luxurious, three-level floor plan. While staying at this property, you can take advantage of the surrounding land, as well as day trips to the nearby town, all of which is sure to keep you entertained! So if South West glamping in England is an option for any upcoming winter breaks, UK treehouse rentals as magnificent as this are sure to impress.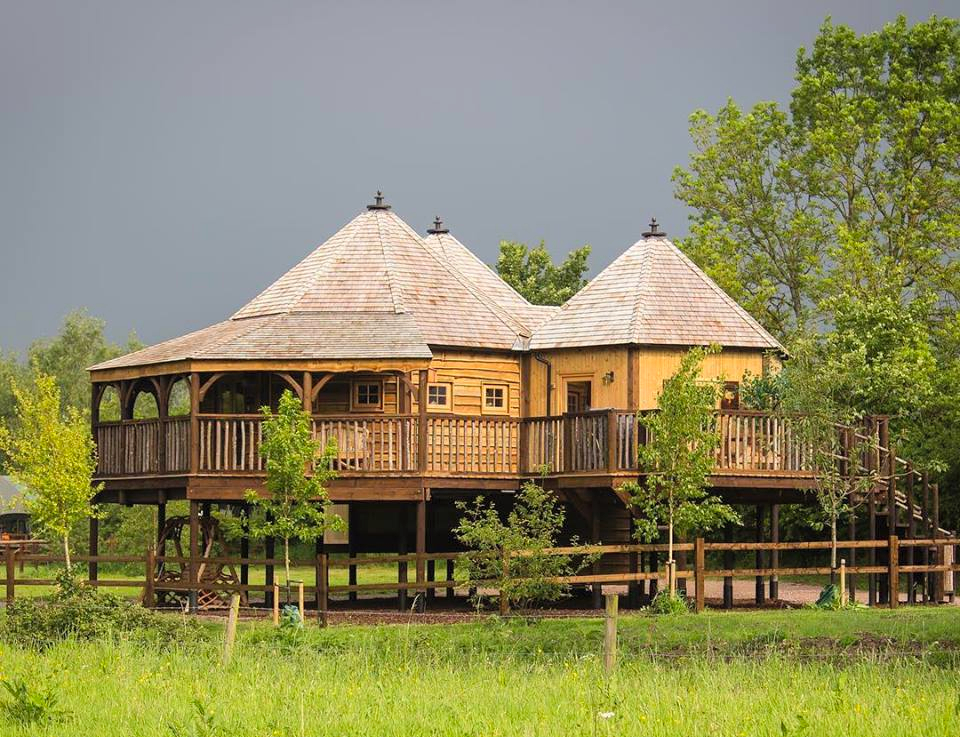 9. A unique eco-pod near Cambridge, England will be perfect for romantic winter breaks, 2022
This pod in England is nothing short of a dream come true—all while being eco-friendly! Glamping UK sites like this are perfect for those conscious of the environment and looking for a luxury holiday rental. Solar-powered fairy lights illuminate this pod from the inside out, while the wood-fired hot tub allows you to comfortably kick back after a day spent exploring the surrounding wildflower meadows and coppice woodlands—perfect for winter breaks. UK houses are continuously striving to have zero CO2 emissions and this glamping site is sure to be the most environmentally-friendly place you've ever stayed!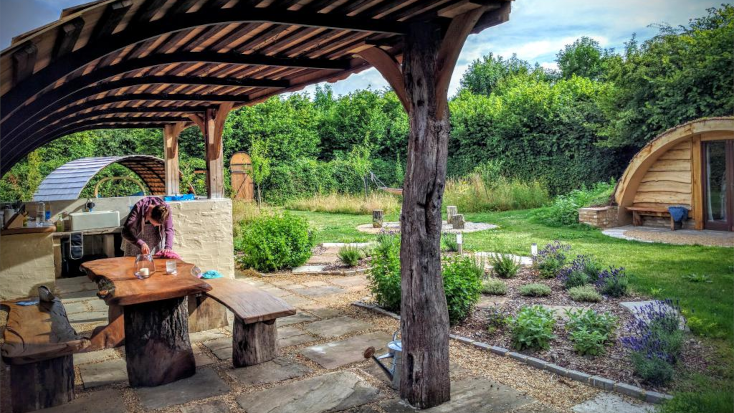 ---
Ready for a winter getaway in the UK? Click on the the links above to book your favorite of these accommodations now!