If you're from the mainland, Hawaii may first come to mind as just another honeymoon destination. However, the islands of Hawaii are doing much more than housing honeymooners. With eco-friendly Hawaii rentals on offer in 2023, it's the perfect time to check out the Aloha State while protecting the environment around you. 
There are some wonderful rentals in Hawaii, and Aloha State is making serious strides in ecotourism offering some of the best nature-friendly lodgings including Maui vacation rentals and Oahu accommodation ideal for glamping. When understanding the true love natives have for their home turf, it's only natural (no pun intended) that they would work on creating an environmentally-conscious attitude for both themselves and their non-Hawaiian guests. From Kauai to the Big Island, these are our most eco-friendly Hawaiian retreats.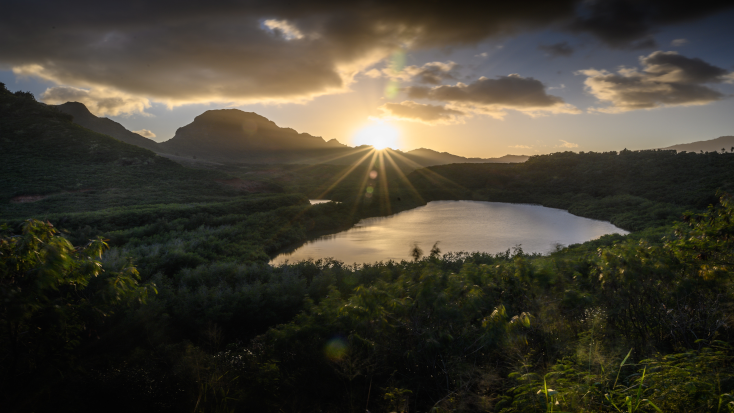 2023's top places to stay: Hawaii rentals that offer an eco-friendly solution in Oahu 
We'll start things off on the island of Oahu, also known as "The Gathering Place," with these eco-friendly suites which offer the perfect eco-friendly solution in Oahu. They offer glampers stunning views and plenty of opportunities to get in touch with good ol' mother earth in 2023. 
Solar-powered and absolutely dedicated to green living, these Hawaii rentals provide glampers with fresh organic guavas and bananas that are grown on-site. What could be better than fresh fruit on a sunny day in Hawaii?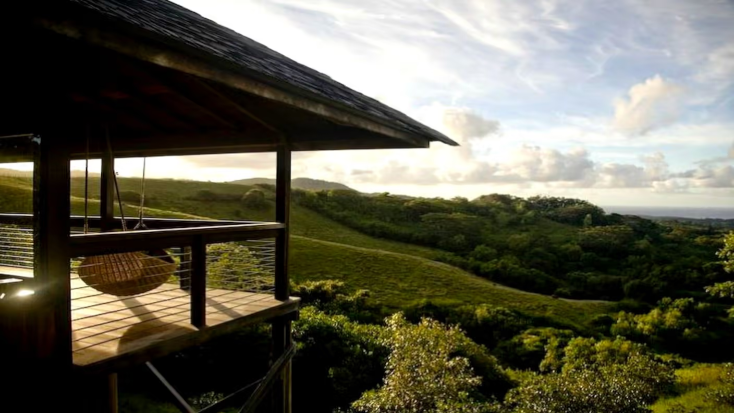 Relax in a Hawaiian eco-cottage for eco-vacation on Big Island in 2023 
Down south, Big Island rentals such as this eco-cottage are located on quite possibly the most heavenly place on earth: an organic avocado and macadamia nut farm. Additionally, the farm grows exotic berries and selected island herbs.
Here, guests can enjoy the privacy of a bamboo outdoor shower, which runs on solar panels, and 100% rainwater caught from the roof of the home and stored in catchment tanks. All in all, when it comes to preserving energy, this cottage does not mess around.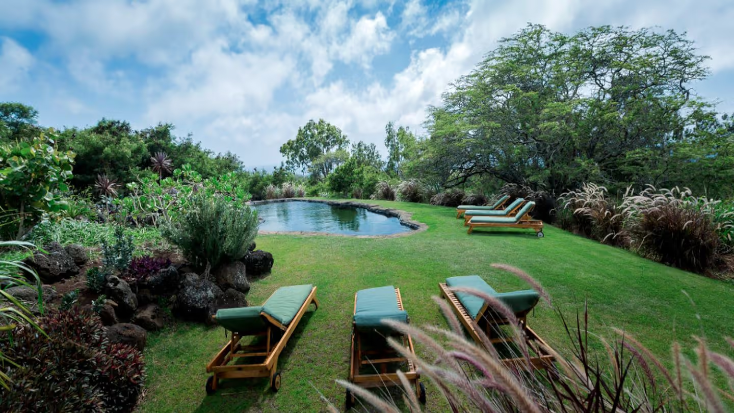 Top environmentally friendly vacations: these wellness retreats are perfect for Hawaii trips in 2023 
From yoga retreats, in Oahu to wellness retreats on Big Island, located on a private farm at the foothills of the Mauna Loa Volcano, this eco-friendly yoga and wellness retreat is about as self-sustaining as it gets and perfect for Hawaii trips in 2023. Also a holistic paradise, glampers here will be saying namaste in no time.
By reusing recycled material, conserving energy, and operating on low-energy lighting, this retreat goes out of its way to sustain an eco-friendly Hawaii. Better yet, guests who stay here can say "Aloha organic fruit!" with a delectable range, as well as organic vegetables, and complimentary yoga services. It's one of the best destinations for environmentally friendly vacations 
Self-sustaining homes like these Maui beach home rentals will revolutionize your Hawaii vacations
Head to Maui, the second largest of the Hawaiian Islands, to find one of our best self-sustaining homes. Completely off-the-grid, these cabins provide the ultimate in sustainable living during your Hawaii vacations. 
Besides the wraparound lanai, perfect for soaking in that sweet island sun, these cabins take eco-friendly to a whole new level. Glampers will rest assured knowing that their energy is sourced solely from solar panels and their water from a natural well.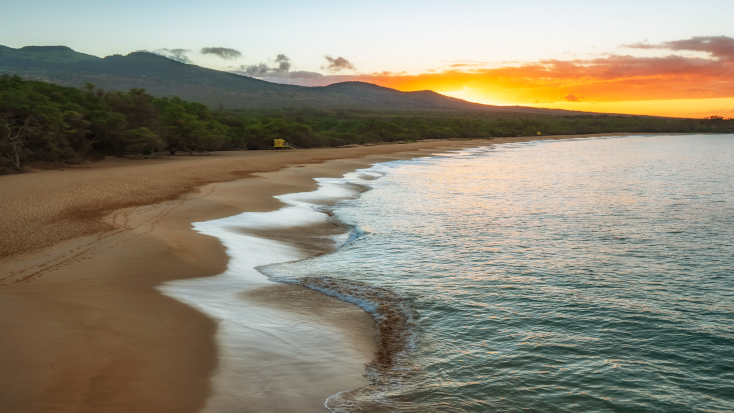 Eco-pods on an organic farm, Hawaii wellness retreat in Pahoa
These one-of-a-kind sustainable eco-pods are as green living as it gets. Located on a sustainable farm in Pahoa, Hawaii, these pods are simple in nature and enveloped in rich greenery.
Offering only vegetarian and local cuisine, this site does not skimp on the details—especially when it comes to food. Guests can indulge in tropical smoothies, fresh eggs from the farm, exotic fruit, and other delicious and organic offerings.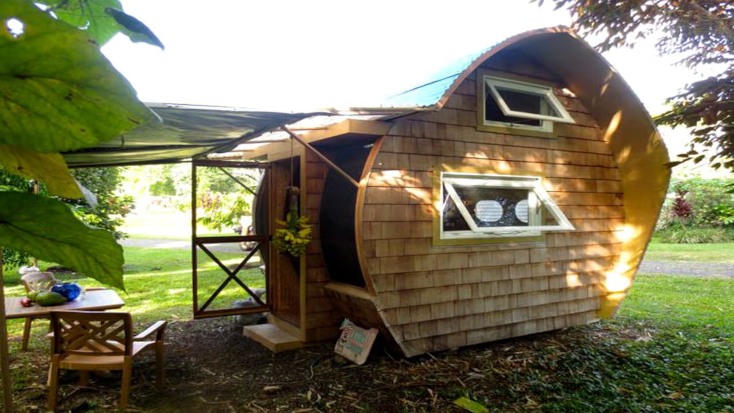 Check out more tropical glamping getaways by visiting Discover Hawaii. Or explore the best beaches and volcano parks in Hawaii. From Kauai to fun things to do in Maui, we have the best of Hawaii glamping, just for you!