If you're from the mainland, Hawaii may first come to mind as just another honeymoon destination. However, the islands of Hawaii are doing much more than housing honeymooners. With eco-friendly Hawaii rentals on offer in 2023, it's the perfect time to check out the Aloha State while protecting the environment around you.
There are some wonderful rentals in Hawaii, and Aloha State is making serious strides in ecotourism offering some of the best nature-friendly lodgings including Maui vacation rentals and Oahu accommodation ideal for glamping. When understanding the true love natives have for their home turf, it's only natural (no pun intended) that they would work on creating an environmentally-conscious attitude for both themselves and their non-Hawaiian guests. From Kauai to the Big Island, these are our most eco-friendly Hawaiian retreats.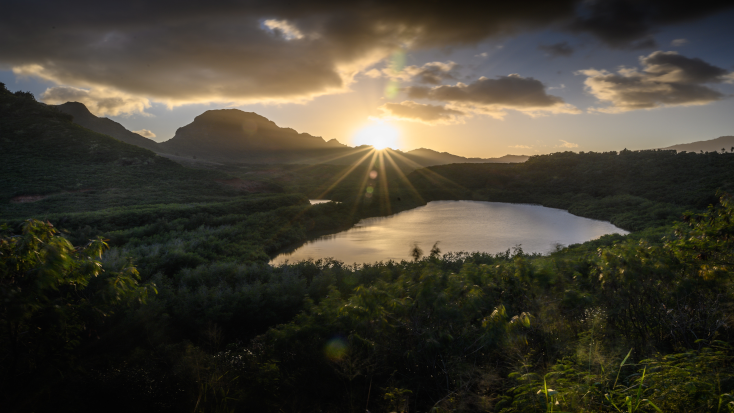 1. Magical eco-friendly dome near Naalehu, Hawaii
We'll start things off with this luxury eco-friendly dome on Big Island, which offers the perfect eco-friendly solution near Oahu. Perfect for two, glampers will love being secluded and surrounded by nature. Enjoy a bath under the stars with your own private outdoor bathtub.
Solar-powered and absolutely dedicated to green living, this lovely dome comes with a fire pit and a lovely outdoor kitchen. Allowing you to spend as much time outdoors as possible for your next eco-friendly Hawaii glamping adventure.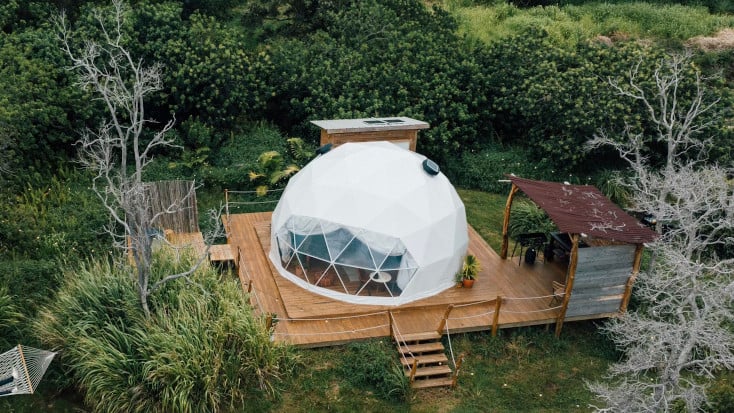 2. Relax in a Hawaiian eco-villa for eco-vacation near Haleakala National Park
Down south, Big Island rentals such as this eco-villa located near a beautiful national park are ideal for a family getaway. The villa sleeps 6 guests, although it is often used by honeymooners looking for a secluded retreat.
You will love the use of the shared freshwater swimming pool with the Balinese meditation gazebo. All in all, when it comes to preserving energy, this villa does not mess around. With a multitude of activities available this is a perfect eco-friendly Hawaii getaway for any group!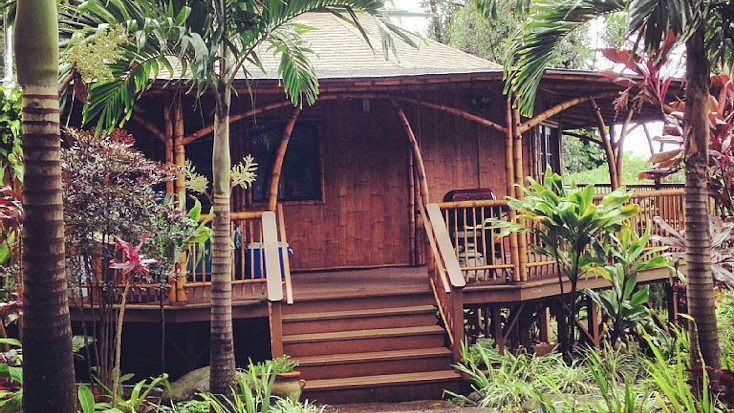 3. Top organic farm rental for Hawaii trips in 2023
From yoga retreats, in Oahu to wellness retreats on Big Island, located on a private farm this eco-friendly retreat is about as self-sustaining as it gets and perfect for Hawaii trips in 2023.
This eco-friendly cabin on an organic fruit farm goes out of its way to sustain an eco-friendly Hawaii. Better yet, guests who stay here can say "Aloha organic fruit!" with a delectable complimentary fruit basket. It's one of the best destinations for environmentally friendly vacations for two, Hawaii.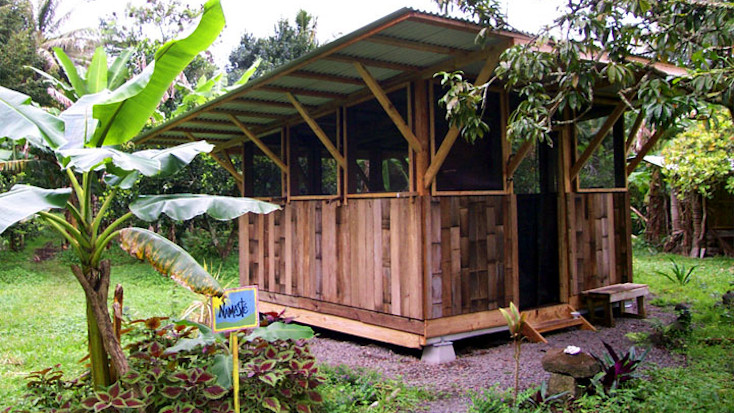 4. Eco-friendly treehouse surrounded by the rainforest
Head to Big Island, the largest of the Hawaiian Islands, to find one of our best eco-friendly Hawaii homes. Completely off-the-grid, this treehouse provides the ultimate in sustainable living during your Hawaii vacations. Perfect for a romantic getaway for two!
Besides being only 7 miles from Hawai'i Volcanoes National Park, this treehouse takes eco-friendly to a whole new level. Glampers will rest assured knowing that their energy is sourced solely from solar panels. You will love the Mauna Loa hiking trail, where you can hike on solidified lava!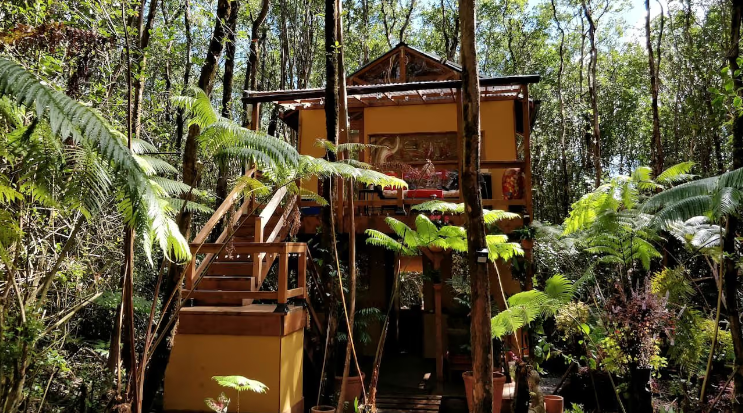 5. Eco-pods on an organic farm, for a wellness retreat in Pahoa
These one-of-a-kind sustainable eco-pods are as green living as it gets. Located on a sustainable farm in Pahoa, these pods are a great eco-friendly Hawaii glamping option. Simple in nature and enveloped in rich greenery.
Offering only vegetarian and local cuisine, this site does not skimp on the details—especially when it comes to food. Guests can indulge in tropical smoothies, fresh eggs from the farm, exotic fruit, and other delicious and organic offerings.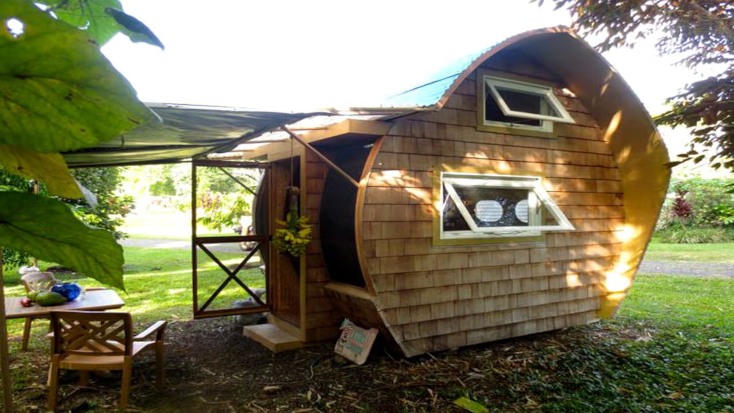 Explore the best beaches and volcano parks in Hawaii. From Kauai to fun things to do in Maui, we have the best of Hawaii glamping, just for you!