Wave goodbye to summer and welcome fall with open arms this year with Labor Day Weekend getaway ideas. There is a truckload of things to do on Labor Day Weekend across the country, which is why we've compiled this list of some of the best activities in several states for your viewing pleasure. It remains to be seen whether all of this goes ahead in 2022, but here at Glamping Hub we're optimists! If you still need to keep your distance, you can always enjoy the best glamping getaways and spend a peaceful weekend with your nearest and dearest.
For those Aussie, Brit or wherever-elsers reading, a quick introduction: US Labor Day is a federal holiday that falls on the first Monday of September. Its purpose is to recognize and honor the American labor movement and the invaluable work of laborers to better and develop the United States of America. A tradition that started in the 19th century and continues today, Labor Day getaways are the perfect time to relax and get back to basics. Whether you're looking for great festivals or unique accommodations to retire back to in the evening, this blog has it all. Check out the best Labor Day Weekend getaways 2022 has to offer today and get those plans penciled in!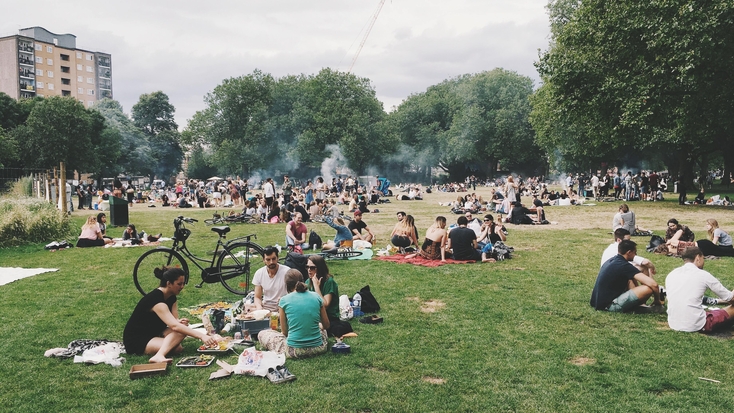 Enjoy things to do on Labor Day in Upstate New York! Weekend getaways and more await
The first stop on our list of locations for Labor Day Weekend is Upstate New York. Weekend getaways to this incredible state are always a popular choice. It's not surprising, since there are plenty of things to do in NY that attract people during the first week of September.
The New York State Fair takes place in the capital city from the end of August to the end of the first week of September. Visitors can expect carnival rides, games, farm animals, great food, and concerts. Some huge names have played at this event in the past, including Frank Sinatra, Neil Young, and Whitney Houston.
If you want to get away from the Big Apple and experience something a little different, head upstate and try the Susquehanna Balloon Festival. Taking place at Neahwa Park of Oneonta, this Labor Day weekend event sees the liftoff of hundreds of hot air balloons. Perfect for family vacations, a picnic on the grass while marveling at the colorful balloon designs is a great idea that keeps everybody happy. Secluded camping in NY can be found in the surrounding areas so that you can get a real breath of fresh air when you visit. Check out Upstate NY glamping rentals near the Catskill Mountains or the Adirondacks and enjoy staycations in New York in style!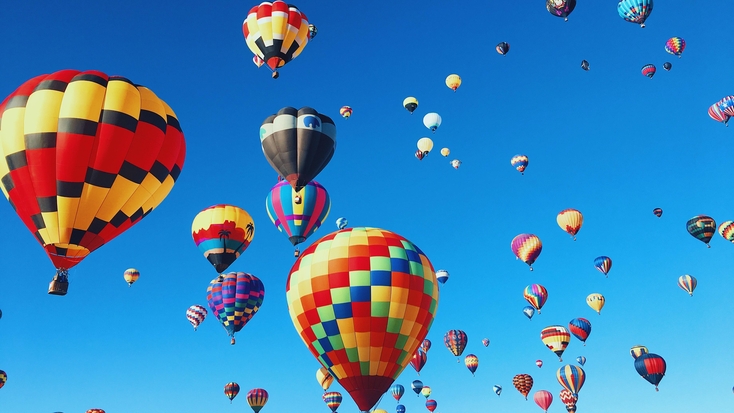 Check out Labor Day in California! Camping on the West Coast is a great vacation idea
Another popular destination for glamping getaways on Labor Day Weekend is California! Camping on the West Coast is about as idyllic as it gets, with sun and sand to spare. There are some unmissable events on across the state in early September which can provide a quality day out.
Labor Day events in Northern California can be enjoyed at several different locations. Head to Fort Bragg to enjoy Paul Bunyan Days Festival, where you can don your spurred boots and make merry with a trip back in time to the Wild West. Or you could take a day out to the Sierra Foothills to see the opening of the area's Apple Hill ranches. Pick your own and hurry back to a luxury camping rental where you can feast around the campfire.
Vacationing in Southern California is a safe bet, too. Los Angeles County Fair begins with a bang on Labor Day and goes on throughout most of September. Chariot races are just some of the frankly decadent but thrilling events that go on here. Or you could head to San Pedro and take part in the Conquer the Bridge 5-Mile Race if you're an outdoorsy type. The abundance of great landscapes on offer is what really makes California a top destination for glampers; hiking in California can be enjoyed in the very best national parks. Try Lake Tahoe camping with a weekend stay in the best luxury cabins, or enjoy a restful getaway on Joshua Tree campgrounds. With so much on offer, it's needless to say that Labor Day in California is not to be missed!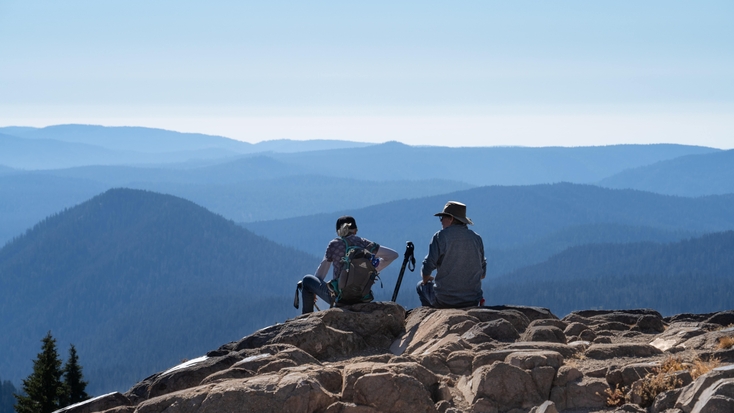 Head to Illinois! Camping rental opportunities await, with Labor Day celebrations in the Midwest
Sidle on over to the Midwest and enjoy a Labor Day weekend in style. Illinois Labor Day celebrations are always a great time, and it isn't hard to see why. You can sample an array of festivals at the very best places to visit in Illinois and make sure that you're not missing out on one moment of fun.
The Chicago Jazz Festival takes place in September and is a must-see for music fans. Opening for the first time in 1979 and still going strong, visitors still flock to Millennium Park every year to enjoy the tunes on offer at this week-long festival. Labor Day in Chicago? There's no way that's not going to be an absolute riot.
Further afield, you can visit Frankfort and get a bellyful for your troubles. The Frankfort Fall Festival happens every September and fills the streets with marquees and tents which exude mouthwatering smells and dopamine-triggering flavors. Get a taste of artisan food and drink and experience the charms of this quaint, Will County gem.
Book yourself into an Illinois camping rental and enjoy the great outdoors of this gorgeous state. Midwest camping is perfect for romantic, weekends away; head there with your loved ones and enjoy a spot of couples camping in peace.
Go hiking in Colorado! Labor Day weekend getaways near Denver & more await
The final destination on our list is Colorado. This exquisite member of the Mountain States will not disappoint. Go hiking in Colorado for Labor Day and enjoy a bit of exercise in the broad, open air.
The Red Rocks Park & Amphitheatre near Denver has many hiking trails around it that can be enjoyed and provide a change of pace from the typical Labor Day weekend celebrations. Denver has plenty of city parks for those not looking to venture too far outside of the city walls.
Head to Colorado State Fairgrounds, Pueblo during the early September weekend and enjoy the celebrations in style. With rock music, horse shows, and plenty of rides to be enjoyed, this is a top Labor Day weekend choice. Book a Colorado camping trip today in luxury cabins and don't miss out!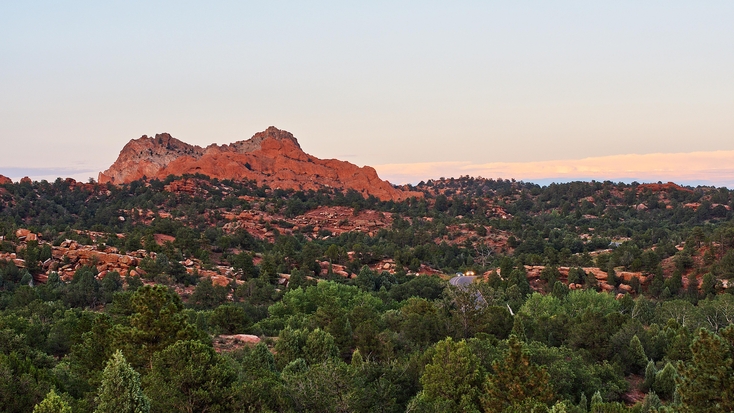 Check out more weekend getaways in Colorado to plan an unbeatable trip.