Canvas walls. Cozy beds. Picturesque surroundings. Sleeping under the stars is made into an art form by these stunning luxury tents in Australia. Whether it is a bell tent, a tented cabin rental, or even a tipi rental, no one can deny that there is nothing more rejuvenating than sleeping comfortably with unspoiled nature right at your doorstep.
These luxury tent escapes around Australia are the perfect fit for those who are looking to get away from it all with a weekend getaway and those who have a flicker of adventure in their hearts. We're not talking about roughing it, though—we're willing to bet that a night spent under canvas will be one of the most luxurious nights of your life!

Tents in Australia don't come much better than this vacation rental in New South Wales, Australia
Talk about stunning surroundings. Some unbelievable luxury tents in NSW are in an exquisite, secluded location near the Gold Coast in the Tweed Valley, which makes them a great choice for couples or groups looking to soak in some natural scenery. Each tented cabin has wooden floors and high ceilings, and the best feature of each is the spacious terrace overlooking the mountains. A vacation rental like this is not to be sniffed at! New South Wales holidays would be right at your fingertips!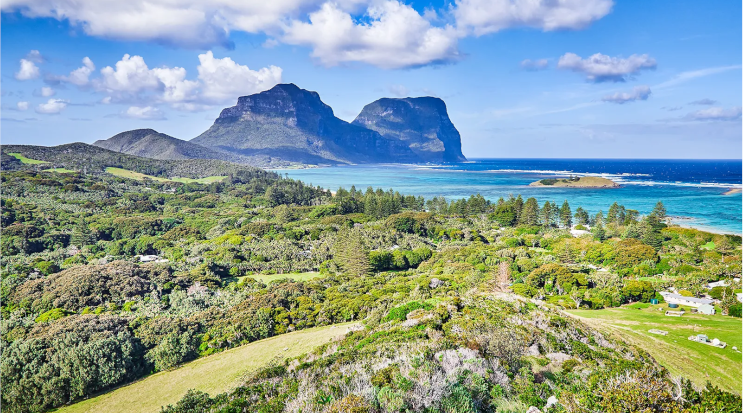 Check out this cozy tent rental for tent camping near Sydney
We can't get enough of these bell tents in New South Wales, which are delightful and cozy all in one. There are different sizes available to accommodate varying groups, and they can be pitched in a location of your choice! Enjoy a comfortable bed as you relax in the mountains, on the beach, or wherever else you desire. A cozy tent rental like this will make camping near Sydney an unforgettable holiday idea.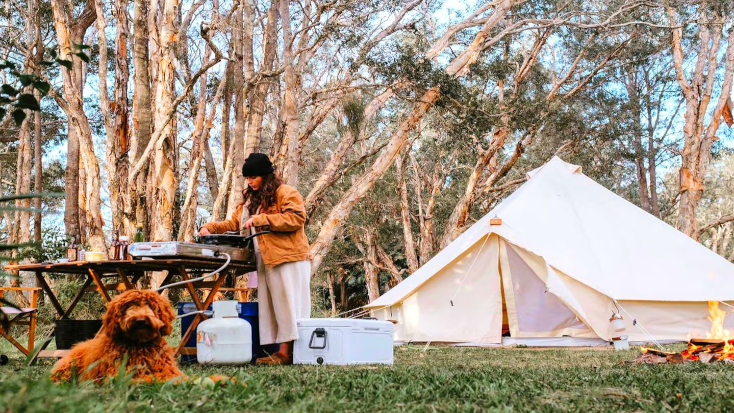 Discover this luxury campground with lodge tents in Queensland
Staying in a safari tent is a unique experience, especially when it's within the Scenic Rim of Queensland. Holidays here promise guests jaw-dropping scenery when you step out the front door, and these luxurious tented cabins in Queensland have modern, stylish amenities that will keep you comfortable during your stay. Brisbane can be reached in less than two hours, but you probably won't feel the need to venture far from this serene site. If you do feel like venturing away from the wilderness, there are plenty of things to do in Queensland to keep you occupied. The choice is well and truly up to you! A stay while luxury camping is certain not to leave guests disappointed. There's nothing cooler than a safari tent rental, especially in the Australian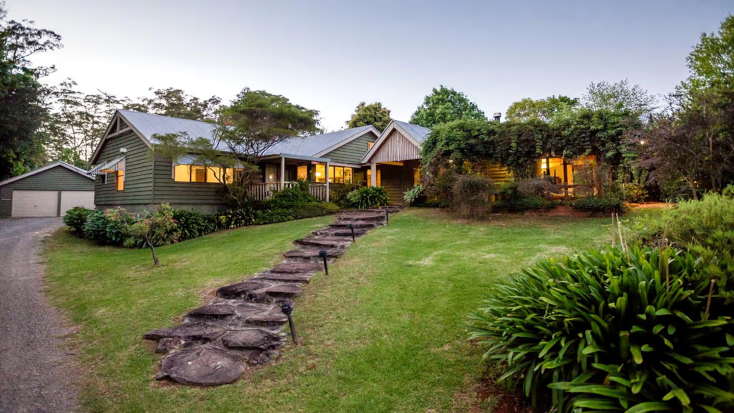 Luxury tents in Australia; cabins with hot tubs don't get better than this spa retreat in Queensland, Australia
One of our favorite tents in Australia is this tented villa in Queensland has been expertly designed to be beautiful, comfortable, and eco-friendly. It uses solar energy and rainwater, and all wastewater is used for the lovely landscaped gardens. You will love the feeling of being tucked away in the natural bush, and if you're lucky you will spot a kangaroo or koala during your stay. Due to the warmth of this accommodation, Winter stays in Australia 2021 are certainly an option – you wouldn't get too chilly! It's the perfect alternative to the hot Australian Summer, after all… A luxury tent with hot tub amenities you say? Don't mind if I do…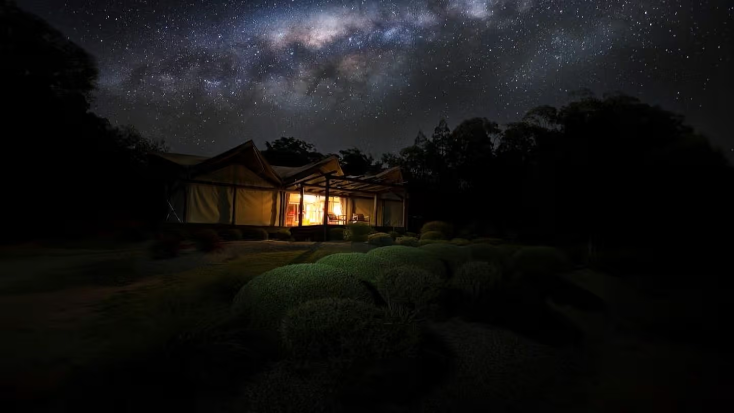 Don't forget to check out all of our Australia holiday rentals for even more inspiration!