Mother's Day 2023 is approaching, and we all know that Mom deserves a gift that shows her how much all her hard work means to us. This year, why not give her the gift of travel, nature, and time with friends and family? Give her a special getaway or the chance to plan a special vacation. Book her a cabin rental or a weekend getaway near nature. Discover some of our favorite spots for a special Mother's Day getaway.
Give Mom one of the best Mother's Day gifts: the gift of travel!
This year, our creative travel gift ideas for moms feature a Glamping Hub gift card. Not only will she be able to pick her own adventure, she can even invite her girlfriends along on her glamping getaway! What we're envisioning is the best Mother's Day gifts; a spa weekend full of massages, body treatments, and relaxation, finally allowing Mom to kick back and not worry about anybody but herself.

Napa Valley luxury cabin rental: the best Mother's Day gifts
Really treat Mom this year with a stay in Napa Valley. This luxury cabin with a large private deck overlooking Napa Valley can comfortably sleep 6 guests and has two principal bedrooms with ensuite bathrooms. Perfect for a family getaway or a retreat with her friends, Mom will love this! Surrounded by nature and luxury, Napa Valley with its incredible wineries is on your doorstep to enjoy! Give her the gift of travel, nature, and relaxation all in one! She'll think this is the best Mother's Day gift she's received in years!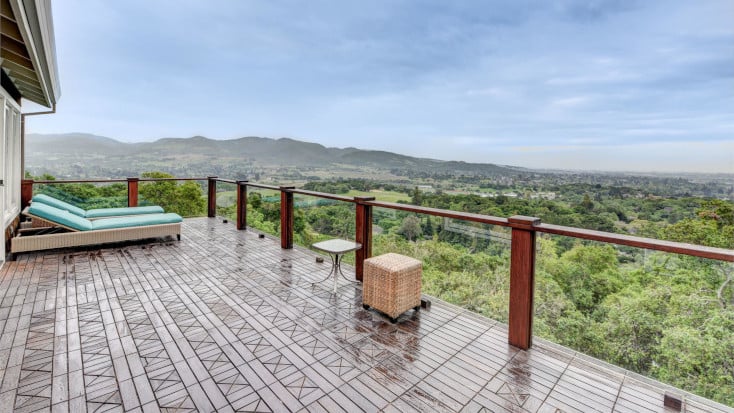 Luxurious safari tent with hot tub in Molalla, Oregon
For a rustic yet relaxing stay, this luxury safari tent is in tranquil Molalla near Portland, Oregon.  It is perfect for a memorable glamping getaway in the great outdoors. If you're looking for some unique travel gift ideas for Mother's Day, look no further! The pet-friendly tent can comfortably sleep up to four guests. Making it ideal for a romantic getaway near Portland or a weekend getaway with friends. Your mom will love the hot tub and outdoor pool as well as walks through the wilderness area behind the tent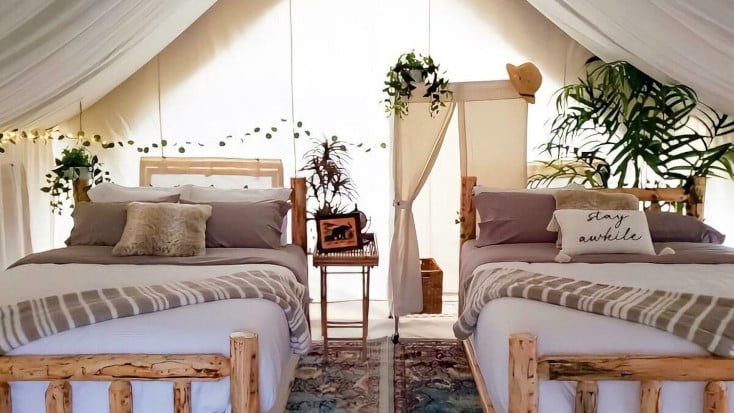 Cozy cottage and yoga retreat on Lake Travis, Texas
Give mom the ultimate gift of relaxation for Mother's Day 2020 with a stay in this luxury cottage in Spicewood, Texas. There are on-site yoga classes and massage treatments so moms can enjoy an escape from the hustle and bustle. She will love the opportunity to relax and recharge in a peaceful nature-centered retreat in the Texas Hill Country. Walking distance from a vineyard and winery for wine tasting and pairing with local produce. As well as river access for a few well-deserved, relaxing days! This cottage rental on Travis Lake, Texas is the perfect Mother's Day gift this year.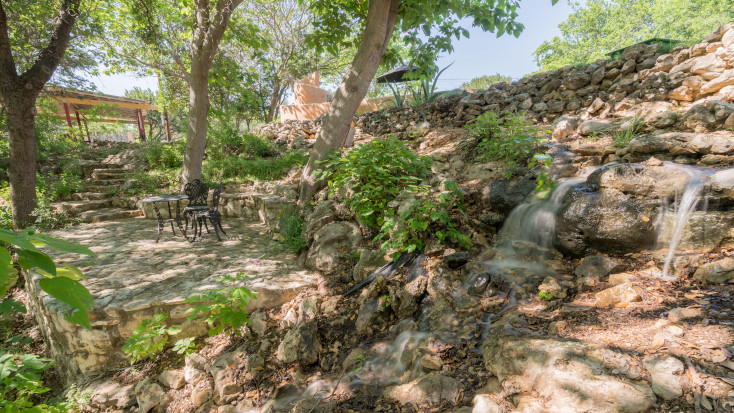 If you're looking for more Mother's Day gift ideas or vacation inspiration we have the perfect family getaways for you!