Planning a local getaway to enjoy the last days of summer? Here are some of our favorite places to enjoy for a local getaway or a staycation this summer. Keep reading, don't worry about searching cabin rentals near me, or tent camping near me. Just start planning your summer vacation today. Whether you want to stay in a cabin, a yurt, or even a hobbit house, we've got something for you. Plan the perfect local weekend getaways near you!
Book a local getaway in upstate New York
From tiny houses to cabins and yurts to safari tents, upstate New York is a perfect location for a local getaway later this year. With areas of natural beauty such as the Catskill Mountains to explore, for any of you living in New York City and dreaming of escaping to the great outdoors, this is the perfect local getaway to escape the hustle and bustle and enjoy breathing in the fresh mountain air while enjoying a summer vacation or an autumn trip with the whole family. What better way to treat yourselves after a hard few weeks?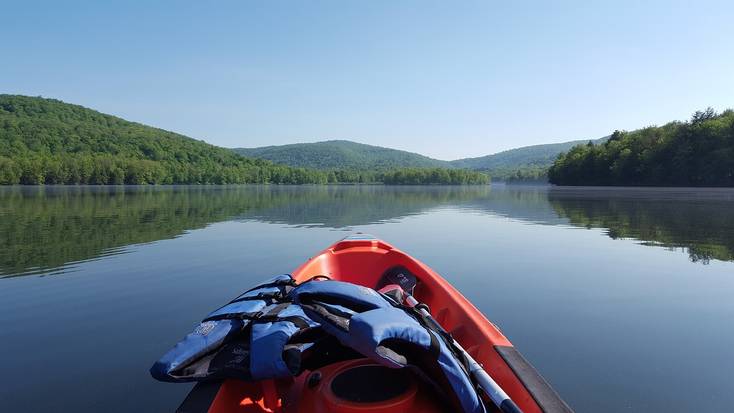 Travel local and go glamping: Georgia vacations and getaways
For those of you living in the South and looking for the perfect spot to go glamping, Georgia is an ideal place to go. Georgia vacations give you all the very best of the great outdoors. From some epic national parks including Chattahoochee-Oconee National Forests, not to mention the unique Blue Ridge Mountains, part of the larger Appalachian Mountain range. Georgia also boasts some epic coastline. For a real escape into the wild, you can look forward to the perfect local getaways in cabins, yurts, or even one of our charming treehouse rentals.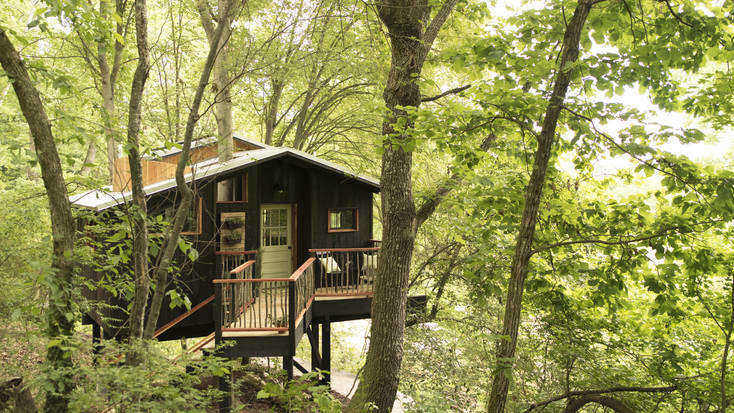 Local weekend getaways: spots near Vancouver, Canada
For those of you north of the border, there are plenty of incredible places to visit. With pet-friendly trails abound in places like Banff National Park, you can escape into the great outdoors with everyone in the family. If you're based in Vancouver, there are numerous local vacation spots nearby that will give you and your loved ones that summer vacation you all deserve. Vancouver vacation rentals include mountain cabins, beachfront rentals with hot tubs, and some truly unique tree house rentals as well. Explore the forests, mountains, and rivers of Vancouver during your very own isolation vacation!
Escape the hustle and bustle of Sydney
After being stuck under limited movement protocols for a few weeks, anyone living in Sydney will want to escape the hustle and bustle, stretch their legs in the great outdoors, or head to a quiet, secluded beach for some time to relax and rejuvenate. Local getaways in Australia are always going to give you the best of its stunning natural beauty, and you can look forward to local weekend getaways or a longer vacation with some of our stunning rentals near Sydney, New South Wales, especially with incredible areas of natural beauty such as the Blue Mountains National Park on the edge of the city's suburbs.
Fun trip ideas in New Zealand and glamping to enjoy
Everyone has that famous landmark in their country, state, or county that they haven't gotten around to visiting because it's close and you're sure that one day you'll take the time out to visit it at some point. New Zealand has so many amazing places to head for a local trip and local getaways, and let's face it, the reason you guys get so many visitors is that your country is brimming with incredible natural beauty, and it boasts the setting of one of the biggest movie franchises in cinematic history. A staycation is your perfect opportunity to finally visit the Hobbiton Movie Set, or explore the stunning Milford Sound with the impressive Mitre Peak for an unforgettable foray into the wild with your family.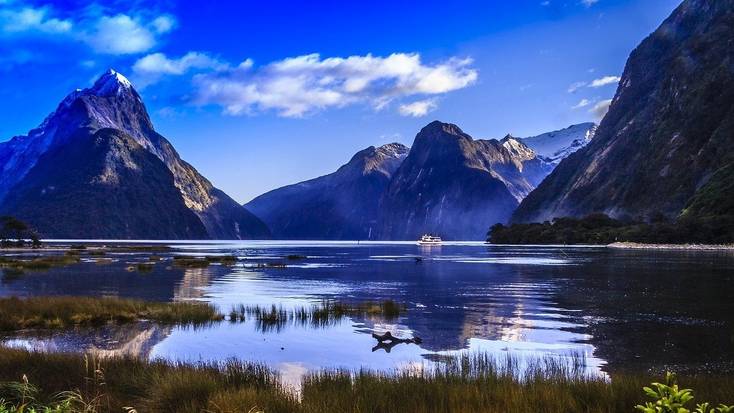 Looking for glamping destination in Europe or luxury tents in Australia? How about the best glamping in NSW? Or plan ahead for the best Easter break abroad!