If you think of a typical New Year's Eve, surely your mind will flood with images of dances and drinks, friends and fiesta, glitter, and glam. But do you know anyone that's spending December 31 in a tree house nestled in the Yosemite Valley, sipping champagne in a luxury yurt along the Trinity River, or staying in a secluded, romantic cabin? Getaways for New Year's Eve should be chosen by the experts! We like to think that's us. With a plethora of options for a romantic New Year's Eve; when it comes to enjoying a unique New Year's Eve, 2022, California has you covered.
Keep reading and discover the
best places to spend New Year's Eve in California in 2022
There's nothing wrong with a good New Year's party, but if you're looking for an unbelievably fresh way to ring in the New Year with your honey, look no further than the best places to spend New Year's Eve in California! Below, we've compiled a list of some of our favorite romantic California New Year's Eve, 2022 getaways to help you welcome the new year the right way! So avoid New Year's Eve travel packages and keep reading our picks for the best places in California for New Year's Eve and pick one of these fantastic places to go for New Year's in California.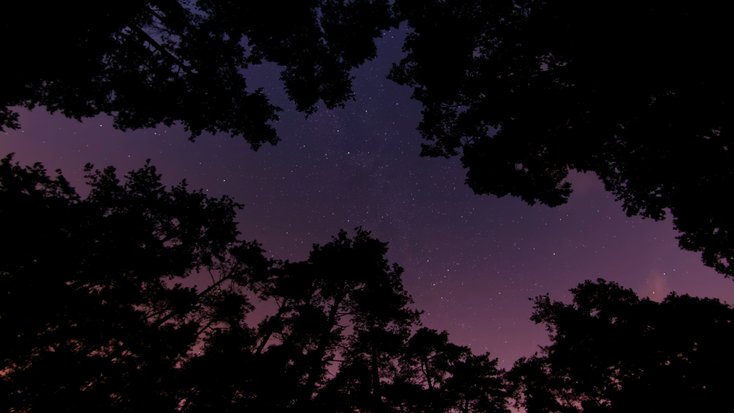 Elegant yurts tucked beneath oak trees on a California Ranch
Looking for romantic things to do on your New Year's Eve weekend getaways? These luxury yurts for romantic New Year's Getaways in CA are located just outside of the stunning coastal town of Cayucos, one of our favorite romantic places in California. While the town is attractive in its own right, after viewing these yurts, you may feel inclined to never set foot off the property! Perfect for a romantic New Years' eve, let alone romantic California getaways, take your partner's hand and embark on a moonlit stroll on one of the property's nine hiking trails, or savor a bottle of wine together from the yurt's impressive wine cellar. What could make your New Year getaways better than that?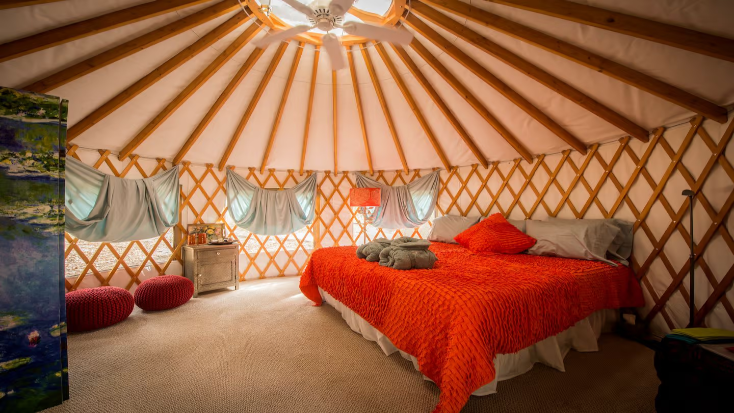 Fully outfitted yurt on the Trinity River;
perfect for New Year's Eve, 2022
One of the best places to go for New Years' Eve in Northern California, this deluxe yurt is the perfect place for a winter getaway. In fact, it's one of the very best yurts in Northern California. After checking out the area's excellent fishing rivers, cozy up to the electric fireplace with a blanket and a bottle of wine. Trinity County is recognized for its phenomenal mountain views and, of course, the Trinity River, so stay in this yurt for New Year's Eve. Northern California, will leave you with a lasting impression of the Pacific Northwest after a romantic New Year's getaway in this stunning spot.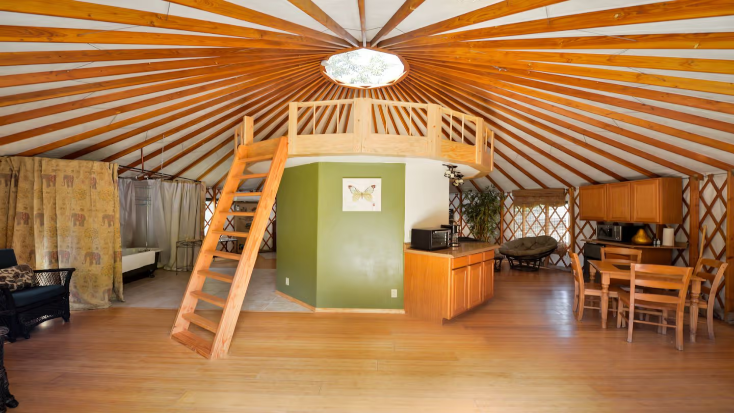 Celebrate New Year's Eve 2022 in a treehouse in the mountains near Monterey Bay, California
If the word treehouse has you thinking of sleeping bags, and packed snacks from Mom, you'll be pleasantly surprised with this glamping tree house in Santa Cruz, California. Sip your morning coffee on the deck among the towering redwood trees, and share a New Year's Eve kiss during a relaxing soak in the property's hot tub for one of those 2022 New Year's Eve getaways in California you do not want to miss out on!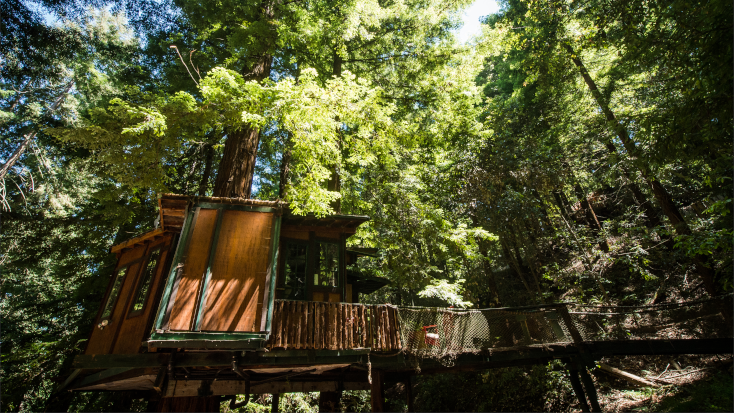 The 2022 best romantic getaways in California include luxury airstream trailers near downtown Santa Barbara
Airstreams are making a huge comeback in California—and for good reason! Stay in one of these unique accommodations for the best romantic New Year's Eve getaways in California and have great access to some of the best attractions in Santa Barbara, including State Street and several fabulous beaches. With luxurious linens and modern appliances, you will surely enjoy your stay in one of California's best beach towns. And did we mention these trailers are pet-friendly? These truly are the best California getaways for couples who like to travel with their pets and celebrate an idyllic Santa Barbara New Year's Eve, 2022!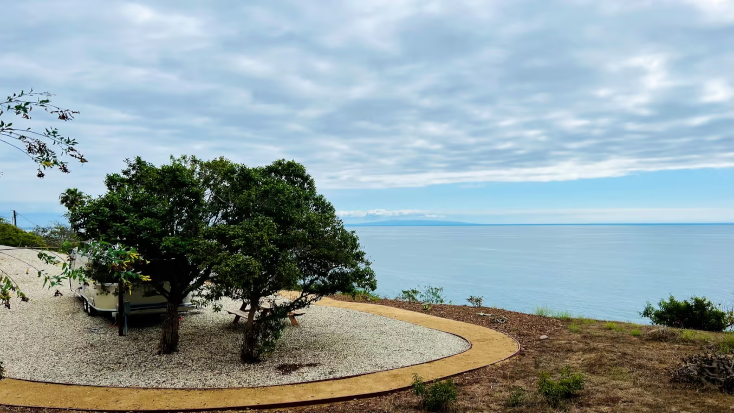 Tell us about your favorite ways to celebrate New Year's Eve! Send us a message via Facebook or Instagram or leave a message in the comments below and share your unique New Years' traditions with us!