Spark the inner glamper in your significant other, and take romantic Spring vacations unlike any other. From Northern California to Upstate New York, these destinations are some of our top romantic getaways and perfect for a couples escape.
Enjoy warm afternoons spent outdoor grilling, take long hikes in nearby parks, and, if your heart so desires, frolick in the nearby valleys. At the end of the day, you and your sweet thing will blissfully relax in the serenity and privacy of these glamping accommodations US has to offer.
These yurt rentals NC, will take you and your partner to one of the best holiday destinations USA for romantic spring vacations in 2021
California couples can do what California couples do best at these yurt rentals NC in Big Flat, Northern California. With the Trinity River nearby, guests will have plenty of nature to explore, as well as marvelous views of the Trinity Alps.
This yurt comes with an electric fireplace and a kitchen space, as well as plush linens and a luxury clawfoot tub. Better yet, upon request, this host can offer private dinners, as well as a selection of beer and wine for an additional fee. Now that is what we call the ultimate couples retreat for romantic Spring vacations in 2021!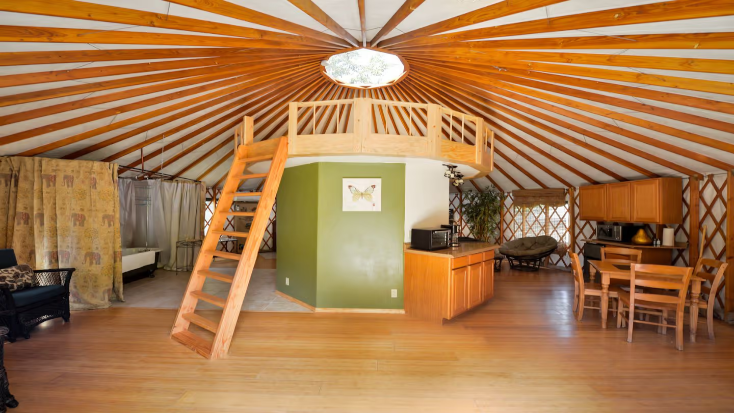 Georgia mountain cabin rentals like this romantic dome make for a couples' getaway 2021 to remember
Are you and your better half fans of the night sky and overall stargazing? Well, this Georgia mountain cabin rentals  are just what you both may have been dreaming of.
Glampers who stay here will love the unique structure, luxury interior, and fantastic 360-degree views of the surrounding nightsky. For those astronomy nerds, this is the place for you, while those seeking adventure will enjoy Carters Lake—only minutes away and offering the best place to kayak, canoe, and much more for a romantic couples' getaway 2021.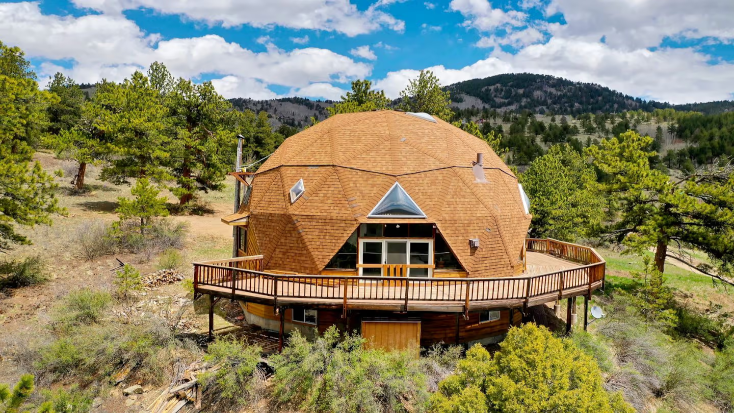 Rent your own authentic Colorado tipi between Gunnison and Blue Mesa Lake and enjoy glamping for couples in 2021: romantic Spring vacations await
Bring your loved one to a Colorado tipi in Gunnison, Colorado. Spring is the perfect time to enjoy not only its emerald rolling plains and crystal clear skies, but also the type of laidback vibes that only Big Sky Country can offer.
Located near Blue Mesa Lake, these tipis are surrounded by babbling creeks and scenery, the kind of idyllic setting from which poets find the inspiration to write sonnets. What better way to spend time with your significant other than by horseback riding on back-country roads, kayaking on nearby lakes, and taking that much needed picnic. (Don't forget the wine and cheese!) Glamping for couples here in 2021 won't disappoint!
Take your loved one wine tasting: Finger Lakes Region offers enough romance for memorable and fun couples' vacations, USA
Take some time with your lovebird, and enjoy the simple things in life at a luxury safari tent in Upstate New York. Whether you're located in the Hudson Valley, on Long Island, or smack dab in the middle of Brooklyn, these tents are just a stone's throw away—and well worth the trek.
Staying here will have you both instantly relaxed, offering excellent wine tasting. Finger Lakes Region has numerous wineries that are scattered around each lake's perimeter, ideal for those fun couples' vacations. Furthermore, guests who stay here will have fantastic bike trails to take advantage of and just a short drive to the magnificent Lake Ontario. Best of all,? The hammock comes included as an added bonus for your romantic Spring vacations.