Looking for an airstream rental? If you've not stayed in an airstream, Los Angeles should be your first port of call for rental options with a difference. Why would you stay in an ordinary rental for the same old vacation year after year when you could stay in a unique airstream rental near Los Angeles for an unforgettable glamping getaway for all to enjoy? These airstream rentals are like no other—they will have you telling everyone you know about them and they will be ever so thankful you have. When it comes to airstream rentals, Los Angeles is perfectly situated for you to head into some incredible nature. Just imagine being absolutely carefree and surrounded by the great outdoors, staying in the luxury and style of the best rentals in Southern California. Discover the unique accommodation California has to offer in 2022!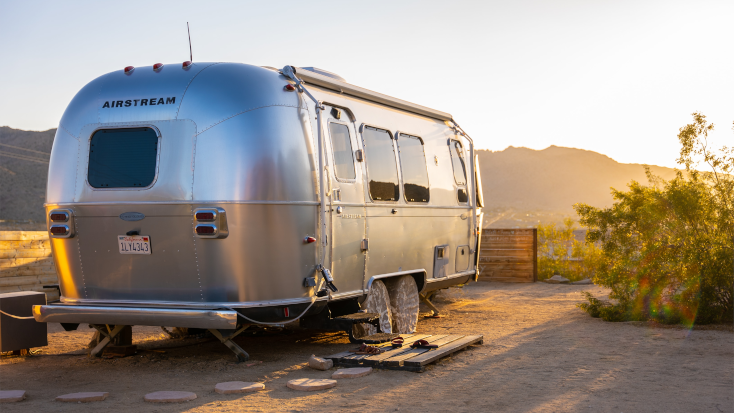 Newly Renovated vintage airstream rentals California: beach vacations for quality glamping 2022
If you're looking for the best airstream to rent, in true Golden State fashion, California is home to this unique airstream accommodation, conveniently located just 20 minutes from the beach where you can spend the day basking in the glorious West Coast sunshine. This vintage airstream near Los Angeles has everything you could ask for and more and makes for a romantic vacation rental to spend with a loved one. Guests will enjoy having this cozy retreat right in the center of paradise conveniently located near all the famous sights Los Angeles has to offer—perfect for those looking for California beach vacations with a difference.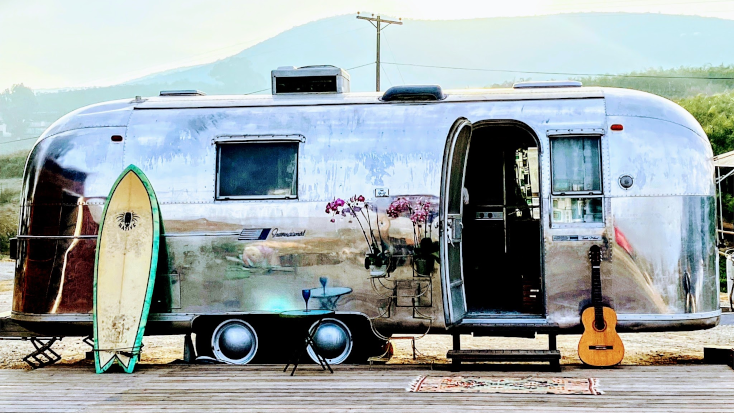 Discover the top California vacation spots and romantic getaways in California when you book this Palm Springs airstream
Enjoy a vacation that you'll cherish for a lifetime in a luxury airstream for rent near Idyllwild to enjoy the perfect glamping getaway with the beautiful backdrop of Palm Springs. Tucked away on the outskirts of Palm Springs, this rental boasts fantastic views of the San Jacinto Mountains, with easy access to California vacation spots including picturesque hiking trails of the Agua Caliente Indian Reservation—perfect for a much-needed romantic winter getaway in California.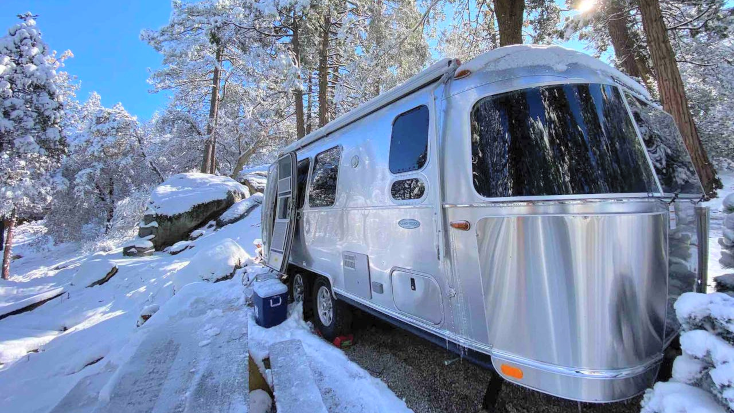 Style-savvy, luxury RV California perfect for family camping vacations in 2022, with San Fernando Valley views
This luxury RV rental in the Chatsworth area is a hidden gem and lies in a place where there are endless possibilities of things to do. It is located conveniently for vacations near Los Angeles and glampers can take in the amazing views of the San Fernando Valley during their stay here. If fun is what glampers are looking for, this pad will put them in the center of it all, and it certainly provides guests with an authentic glamping experience.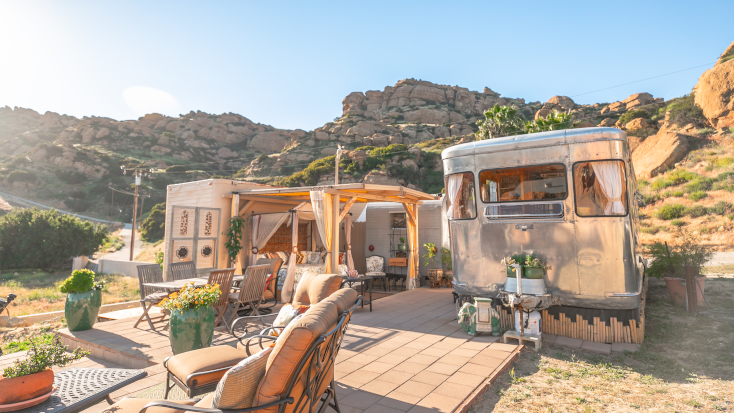 Luxury airstream rental trailers go hand-in-hand with glamping: Santa Barbara vacation, CA 2022
In your secluded airstream, glampers will get an authentic taste of the American Riviera while staying in unique rental trailers that are perfectly nestled between the Santa Ynez Mountains and the Pacific Ocean. There is plenty to see and do while relaxing in the comfort of this unique California ranch glamping location. Santa Barbara vacation opportunities are a short drive away and for history buffs, a visit to the Santa Barbara Mission is a must. Surfers will find their little slice of heaven at this airstream with the nearby Cayucos Bay which offers perfect waves.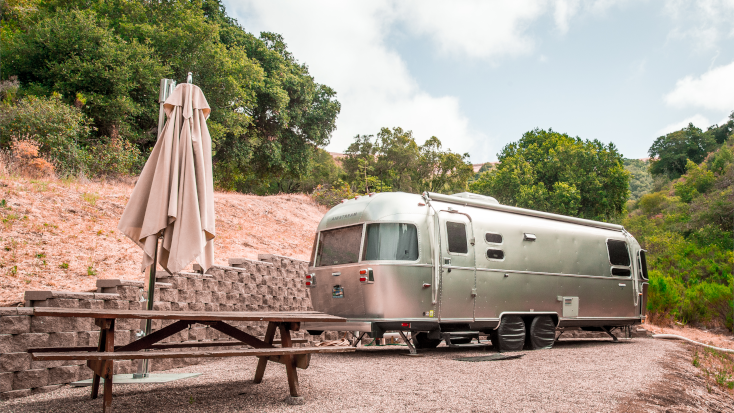 Rent an Airstream: Los Angeles and  Southern California surf vacations on your doorstep
You can park your airstream anywhere near Los Angeles so you will have the option to roam freely in Southern California. The sleek look of a vintage campervan makes for endless great pictures, and the luxurious and modern furnishings ensure that glampers' vacations are comfortable and stylish. Perfect for any glamper. Experience Southern California sunsets, surfing and wine tasting too, during the best weekend getaways in Southern California. Once you rent an airstream, the hustle and bustle of Los Angeles will be left behind and you can spend an adventurous getaway exploring the California coast!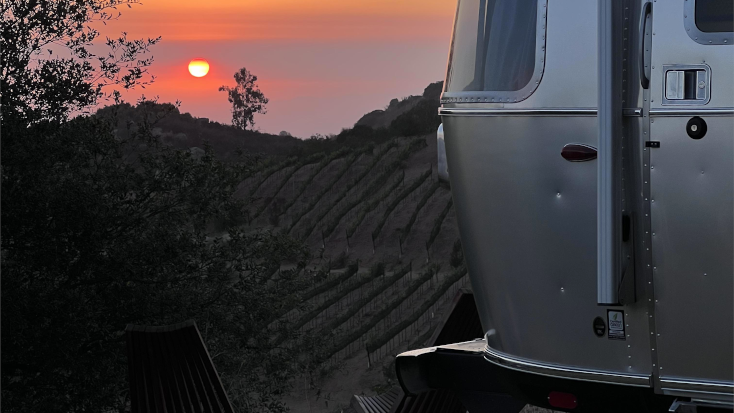 ---
Make where you stay why you stay from this selection of completely unique airstream rentals and get out of the constant traffic and craziness of life in Los Angeles for an unforgettable getaway to share with loved ones.