Since the distribution of various vaccines around the world, there is now a light at the end of the tunnel that has been the COVID-19 pandemic. Vacations in 2020 were almost a total write-off, but as we head into spring 2021, we can start to look forward to traveling freely once again. With so many things to do, in Arizona, you can look forward to a truly unique vacation of glamping. Arizona is the perfect place to visit if you're looking to escape into the great outdoors, and when it comes to sightseeing, in Arizona, you'll be treated to some incredible sights in the natural world. So keep reading this Arizona travel guide, and start planning which places to visit in Arizona in 2021.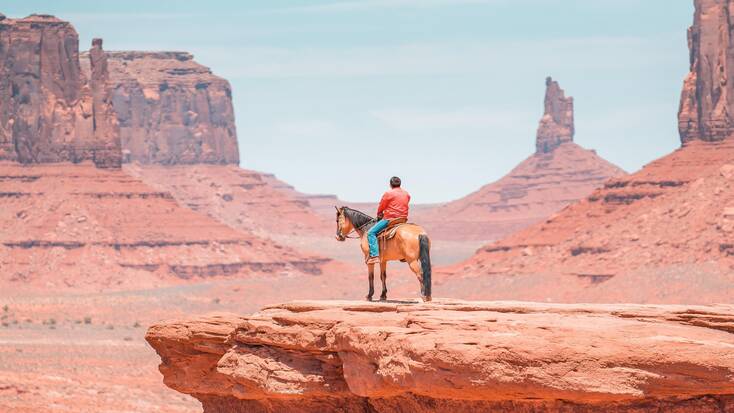 Visit the Grand Canyon when you head to The Grand Canyon State
The first place to mention when writing an Arizona travel guide has to be the Grand Canyon. Arizona isn't nicknamed The Grand Canyon State without reason. Of all the Arizona tourist attractions, this has to be the most iconic. When you visit the Grand Canyon, Arizona, you'll be able to enjoy some incredible hikes along the South Rim. Grand Canyon tours will make your trip here even more memorable, especially if you really treat yourself during your vacations in Arizona. Travel above the canyon on a helicopter tour for some unique views of this stunning spot.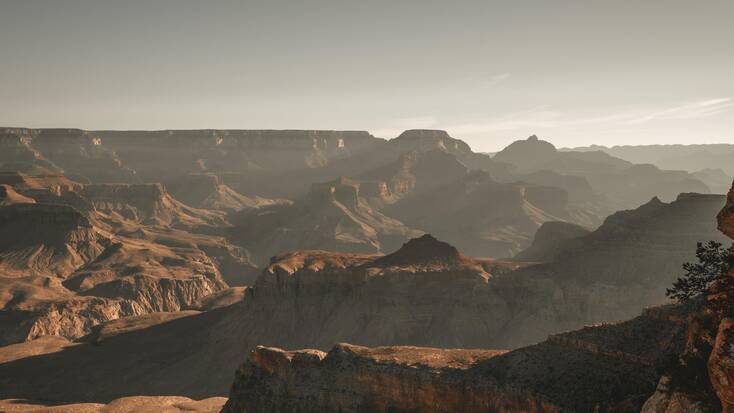 Visit Antelope Canyon, one of the best things to do in Arizona
When putting together this Arizona guide, there was no way were going to leave out Antelope Canyon. Just seeing pictures of Antelope Canyon will make you want to plan a visit. Arguably the sightseeing capital of Arizona, Antelope Canyon tours should be one of the first things on your list when you're planning which Arizona tourist attractions to see, and which things to do in Arizona you should prioritize. Unsurprisingly popular with photographers as well as sightseers, Antelope Canyon was fromed by erosion during monsoons and flashflooding. Over time passageways eroded away, deepening the corridors and smoothing hard edges to form the now iconic flowing, smooth pattern on the walls which you can marvel at while hiking Antelope Canyon, Arizona. Things to do on vacation don't get much better than that.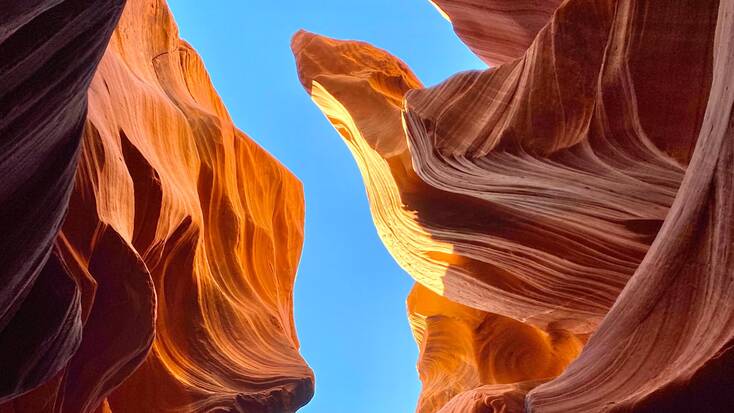 Enjoy a Cathedral Rock sunset when you visit one of the most iconic Arizona vacation spots
When it comes to Arizona vacation spots, there are so many places to visit. Arizona boasts some stunning areas of natural beauty as we've already seen, and whether you visit the Red Rock State Park or go horseriding along Monument Valley, you'll never be short of things to see, or things to do. In Arizona, allow time to explore Cathedral Rock. When you reach the plateau at the top at the end of your Cathedral Rock hike, you'll be afforded some incredible views, perfect for some stunning photos for any budding photographers in your group. If you time your hike just right, you'll be able to enjoy a stunning Cathedral Rock sunset, the perfect end to a stunning day in the Arizonan great outdoors.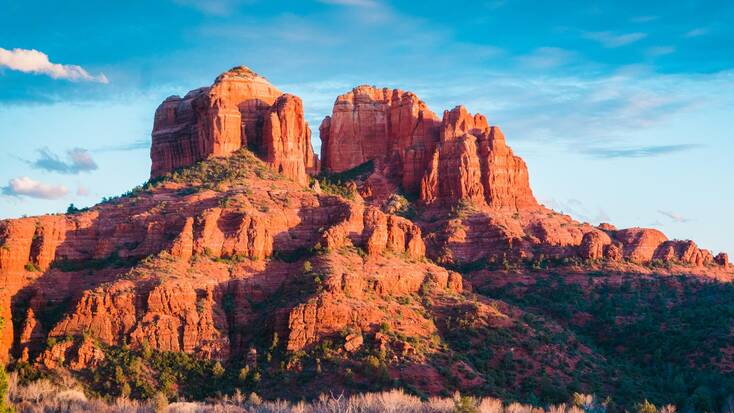 Find the best places to stay in Sedona
With so many things to do in Arizona, you'd be forgiven for forgetting about finding the perfect vacation rental for your trip. Sedona, Arizona, is not just a great city to visit, but it's nestled within in the Coconino National Forest in the Verde Valley. With a number of wonderful places to stay in Sedona, you can look forward to not only discovering all the things to do in Sedona itself, but heading out of Sedona, activities include visiting Antelope Canyon, trekking among the iconic red rocks of Arizona, and more besides.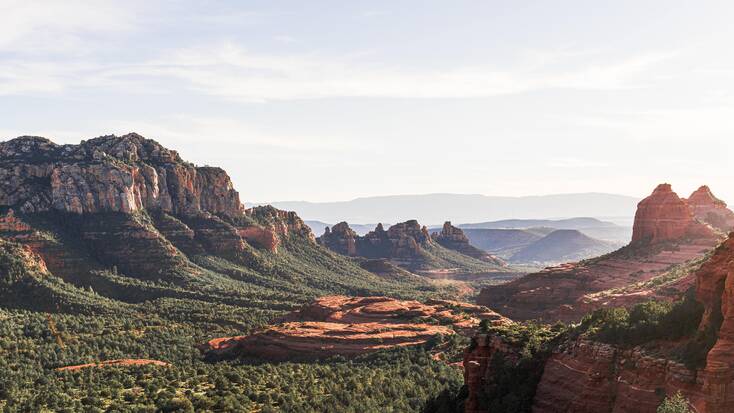 Stay in Flagstaff and enjoy some of the best things to do in Arizona
Flagstaff is another city that is perfectly placed for you to head into the great outdoors. Whether you stay on a Flagstaff campground or some stunning cabins, in Flagstaff, Arizona, rentals are ideally placed for you to enjoy all the incredible outdoor activities and things to do in Flagstaff. Arizona is truly a playground for anyone who wants to escape into the great outdoors, and Flagstaff can certainly boast some of the best things to do in Arizona. Explore the Flagstaff Mountains, or hike up Humphrey's Peak before relaxing in a unique rental surrounded by nature.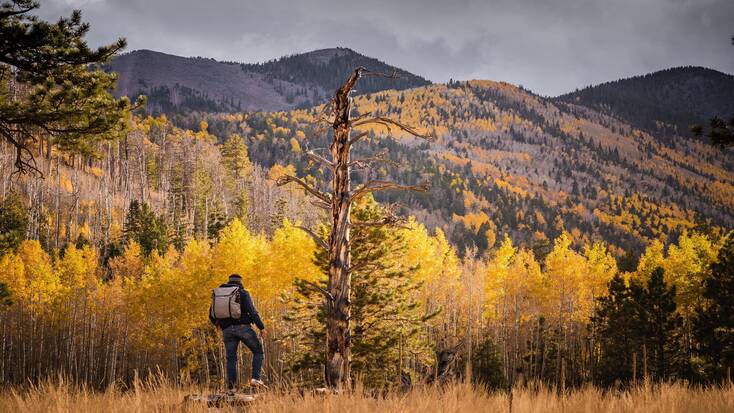 Still looking for things to do in Arizona? Visit Phoenix in 2021
Let's be honest, is it an Arizona travel guide if we don't include Phoenix, Arizona? Of all the places to visit in Arizona, and all the things to do in Arizona, Phoenix is inevitably going to be on the list of best things to do. In Phoenix, especially downtown Phoenix, you'll find yourself in a vibrant city with plenty to keep you occupied and entertained. However, Phoenix, much like Flagstaff and Sedona, is surrounded by incredible areas of natural beauty. Trek up South Mountain and marvel at the stunning views surrounding the city when you visit Phoenix in 2021.