Nestled in the stunning San Bernardino Mountains, the city of Big Bear Lake, CA, is one of the best places to escape for a vacation in the great outdoors all year round. The summer months lend themselves perfectly to explorers who want to try their hand at mountain biking through mountains, head out for some trail running, and of course, make the most of all the watersports and activities to enjoy on the lake itself. With Big Bear rentals overlooking the lake, it's an idyllic spot for a family summer vacation. During the winter, vacations are still very much on the menu in Big Bear. With so many things to do in Big Bear during the winter, there is something to keep everyone in the group happy. From skiing and snowboarding to hiking and fun family activities, we've put together a list of some of our favorite activities for you to enjoy during your winter getaways in Big Bear Lake.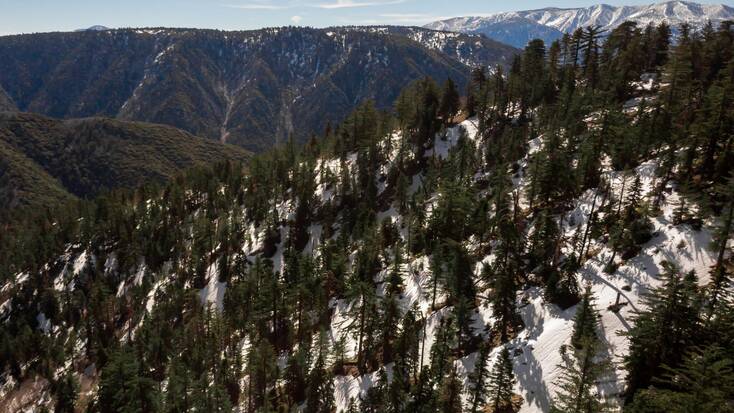 Spend your winter getaways skiing in Big Bear, California
When it comes to winter vacation ideas, skiing and snowboarding may not be the most original suggestions, but let's face it, we all love carving our way through the snow on a stunning mountainside. Both snowboarding and skiing in Big Bear, California, would leave even Bode Miller declaring this small mountain city as one of the best travel places in December. Imagine spending your winter getaways staying in one of these incredible cabin rentals in Big Bear, before heading out for the day's ski trip, and then returning to a cozy living room and relaxing by the fire. Near ski resort, Snow Summit, and Bear Mountain for the snowboarders among you, expert skiers to complete beginners can enjoy one of the best winter vacations in 2021.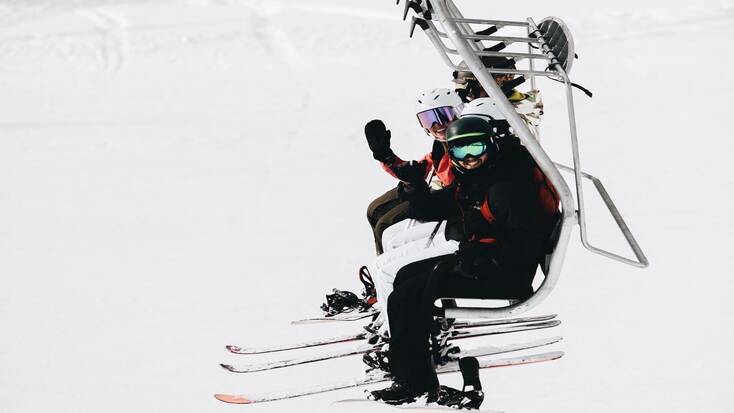 Things to do in Big Bear away from the slopes
Not everyone enjoys the speed and cold of the mountainside, but that doesn't mean you can't also enjoy winter getaways in Big Bear Lake. You can still have plenty of winter outdoor activities and things to do in Big Bear that will leave you wanting to head here for your winter vacations, in 2022. A great activity for families is to head to Magic Mountain and spend the day at the Alpine Slide. Big Bear Lake's Alpine Slide offers snow tubing, and will leave everyone in the group feeling like pro-bobsledders! Similarly, Big Bear Snow Play offers snow tubing, and they also offer evening sessions for some floodlit winter outdoor activities! There's no shortage here at Big Bear! Things to do are plenty!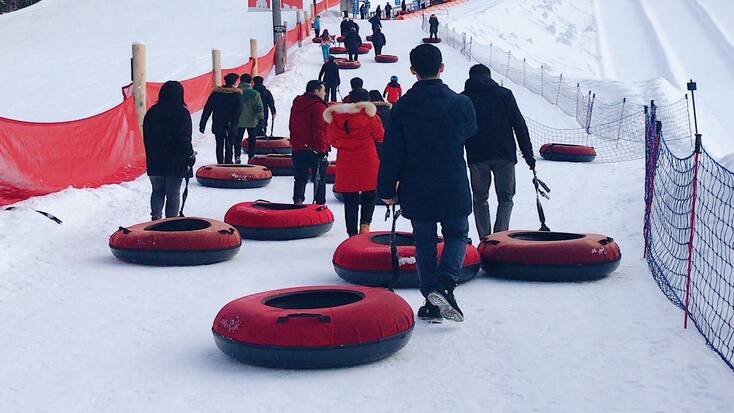 Head into the skies for an outdoor adventure with a difference
If you want to really spoil yourself with a unique outdoor adventure, we have the perfect winter vacation ideas for you. Head into the skies for helicopter rides, and you can enjoy a tour of the great outdoors in California with a birds-eye view of the incredible mountains surrounding your vacation rentals in Big Bear. If taking to the skies is a little too extreme, there are some great places to enjoy some zip lining. The perfect treetop adventure, kids and parents alike will love whizzing through the forests and down the mountain for a memorable day out on your winter vacation.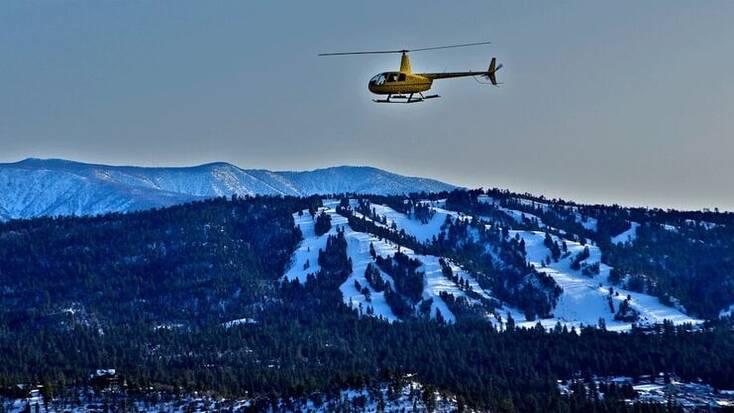 Go hiking in the winter for winter outdoor activities
Hiking trails in Big Bear abound, and for anyone who wants to keep this up and explore a trail or two during their winter getaways, the is still plenty of hiking in the winter in the San Bernardino mountains. Winter outdoor activities don't all have to be about going up and down the mountain as quickly as possible. The perfect place to enjoy a nature hike, head up to hiking areas such as Castle Rock Trail, Pineknot Trail, Alpine Pedal Path Trail, and more besides, for some of the best hiking in California. Mountain hiking in Big Bear Lake, winter included, is one of the best places to go hiking during your incredible winter vacation in 2022.