This collaboration post is brought to you by Trip101 and Glamping Hub.
It's been known as the Big Tomato, the Almond Capital of the World, and even River City, but as far as your travel itinerary is concerned, Sacramento is your newest excuse for a Northern California adventure! Welcome to the sixth-largest city in the Golden State, a metropolitan social hub that plays host to everything from critically acclaimed art to internationally renowned cuisine. If you're in search of the best things to do in Sacramento, then look no further. From river bike trails to the Dome Theatre, Sacramento is an eclectic hub of activity.
A Mediterranean climate dominated by sunshine will keep you on your toes in the City of Trees, where a winning assemblage of local attractions awaits your discovery. Take to Sacramento's streets to for a cultural experience equal parts exciting and rejuvenating. Check out our compilation of top local landmarks in the Sacramento region to redefine your understanding of Sacramento sights and sounds. With the best wine regions in California surrounding and plenty to enjoy in the city, you'll be planning a glamping vacation here in no time. Check out the best vacation ideas 2021 has to offer today and book your stay.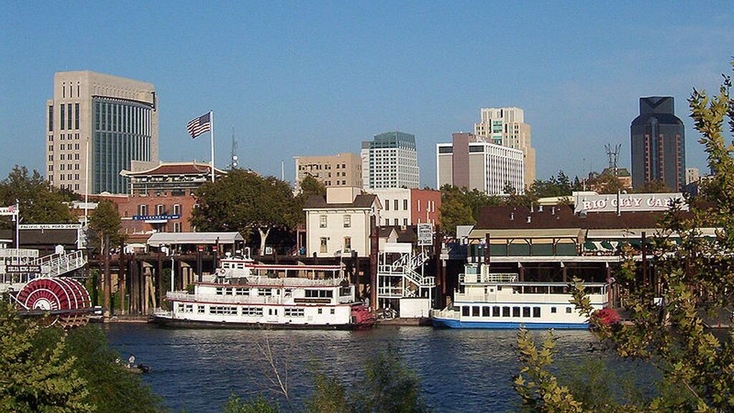 1. Pass through the California State Railroad Museum to enjoy the best things to do in Sacramento
Strike this staple Sacramento attraction from your California bucket list: history comes alive at the California State Railroad Museum. Get in line for an immersive Sacramento experience upon educational grounds for America's "iron horse." Witness a wonderful assemblage of restored engines, train cars, and more, amid a constantly rotating series of exhibits and displays.
From its family-friendly Monday story time to its seasonal Polar Express experience, the California State Railroad Museum is the perfect place to beat a rainy day, celebrate a birthday or anniversary, or simply educate yourself on one of North America's founding forces. Since 1976, the California State Railroad Museum has contributed to the Sacramento identity, and today provides locals and visitors alike with an excuse to lose themselves in America's transportation pastime. Look to make yourself the museum's next satisfied guest at this staple Sacramento site. Cabins near Sacramento can be enjoyed so that you can enjoy the great outdoors that the railroad would have traveled through.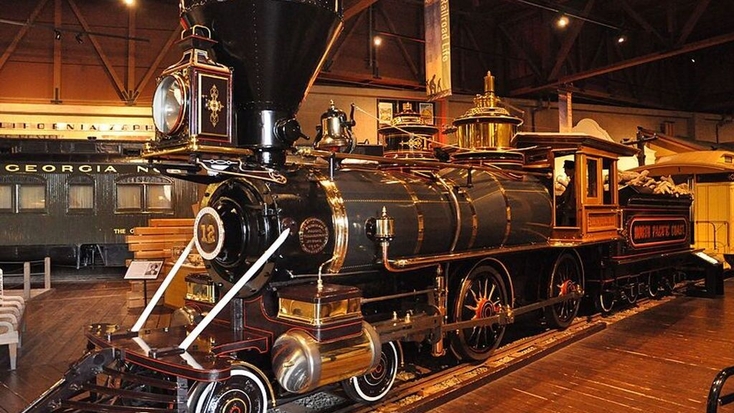 2. Visit the Crocker Art Museum to enjoy the best Sacramento attractions on offer
A virtual time capsule of California history, this witness to Sacramento's past and present features works dating back to the days of the Gold Rush. The Crocker Art Museum's exhibits are constantly changing, so there's always a reason to return if you've already walked the museum's halls. On-site events include immersive exhibit explanations, family-friendly hand painting, and more.
Affordable entry prices and rich artistic mastery make the Crocker Art Museum the go-to haven for true art lovers in the Sacramento region. The museum's collections include historic European paintings, entire portfolios of ceramic works, and even contemporary contributions from local modern artists. Jump at the chance to visit this award-winning California venue—one more reason to provide yourself with the unbridled Sacramento experience. If you want to really culture up, stay in the best alternative to Airbnb California rentals with luxury Northern California camping.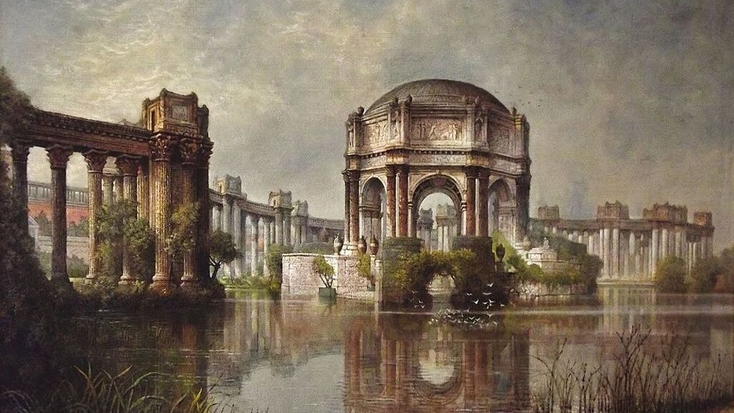 3. Take a trip to Discovery Park: camping in California awaits with Sacramento getaways
For as much as Sacramento's endless museum variety tells the story of the region's dynamic past, it can't provide you with the recreational opportunities available at Discovery Park. If you can dream it, you can do it at Discovery Park; the site hosts everything from on-site fishing and active boat launches to a 32-mile bike trail. Gaze upon the junction of the American and Sacramento Rivers, while you cook up a barbecue, fire up the boat, or simply walk the landmark's peaceful grounds.
This personalized outing is only waiting for your indulgence. The number of intimate picnic spaces is to be outdone only by the sheer amount of sunshine the graces its grounds, and there's always rejuvenation to be found under a shady tree nearby. The park also regularly hosts music festivals and events of all kinds, so be sure to check the Sacramento Parks & Recreation website for the latest events in the making. Provide the entire family with a well-earned day of fun at Discovery Park in Sacramento, and check out Capitol Park and William Land Park for more opportunities for outdoor exploration. California state parks are also in the surrounding area and should be enjoyed: state park camping is a top vacation idea for glampers.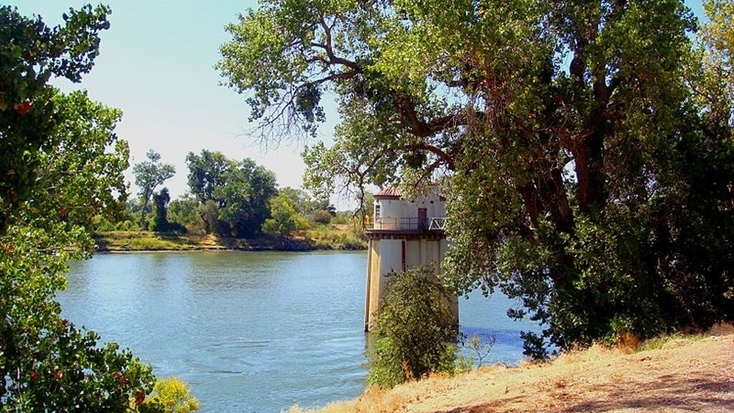 4. Enjoy the B Street Theatre for things to do in Sacramento this weekend
You'll most likely recognize the B Street Theatre by its pale blue complexion—and the long line of prospective guests out the door. Widely recognized in the immediate Sacramento area, the B Street Theatre has long since impressed local theatre-goers and visitors, both with the wide variety of its shows, and with a professionalism uncharacteristic of a smaller venue.
With a well-balanced listing of concerts, shows, and theatrical performances, B Street Theatre regularly delivers a critically acclaimed performance that can beat any slow Sacramento night. Whether it's a comedic smash or long-rehearsed play, there's never a bad night to attend this local staple. Strap yourself in for the laughs, tears, and adventures to which Sacramento theatre-goers are treated to some American immersion theater, and call yourself a member of the B Street family!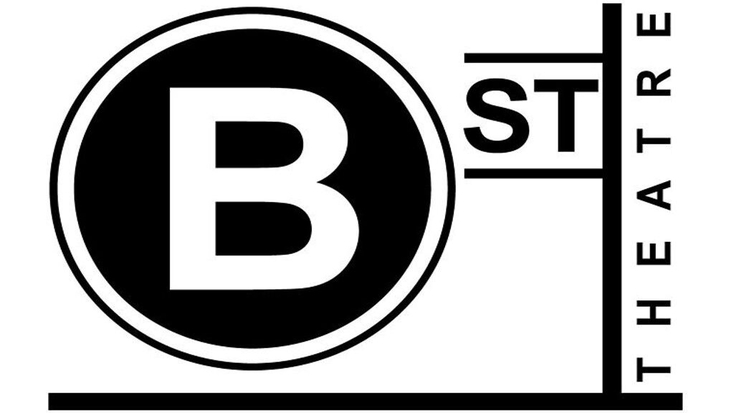 5. Check out the American River Bike Trail for fun things to do in Sacramento today!
Your next excuse to get out and see Sacramento nature doesn't come pre-packed any better than this. Nationally renowned as one of the premier bike paths in all of America, the American River Bike Trail does well to introduce you to delicate riverside settings, overarching treetops, and organic rejuvenation. Easily fall in love with the crunch of soft dirt under your bike tires when you become the American River Bike Trail's newest enthusiast.
Note that the trail remains exclusively available for non-motorized use; you're free to roam awe-inspiring Sacramento spaces away from vehicular interference. What's more, you'll be traveling a portion of the famed American Discovery Trail, a coast-to-coast trail experience that spans the length of the entire United States! Find yourself on a bike anywhere between Discovery Park and Old Sacramento to punch your ticket as a true Sacramento adventurer. If you're looking for fun things to do in Sacramento today, this is your best bet.
If you're looking to stay nearby, you can book into rustic tents on the American River and experience the great outdoors in style. Rentals in Coloma are also available in various shapes and sizes, so you can take your pick.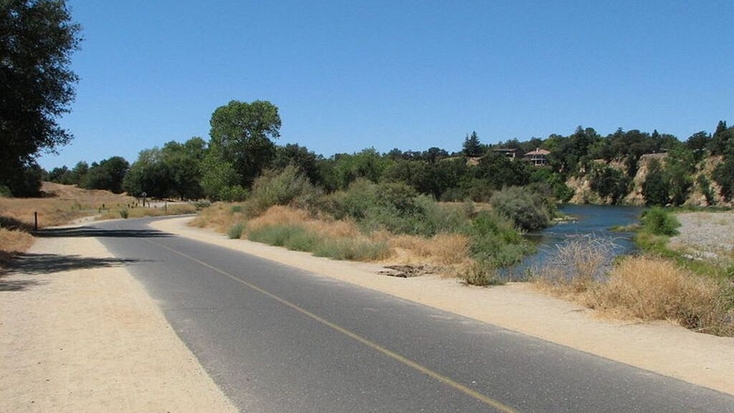 Try Glamping in Sacramento: things to do in California await!
Complete your Sacramento experience with any one of these fine examples of local hospitality. We have some really beautiful glamping properties nearby—and even one right in the heart of the city. Plenty of glamping city getaways are available with Glamping Hub and are just waiting to be enjoyed. Visit the best vacation spots in California and don't look back. California glamping is a top vacation choice and is waiting to be enjoyed.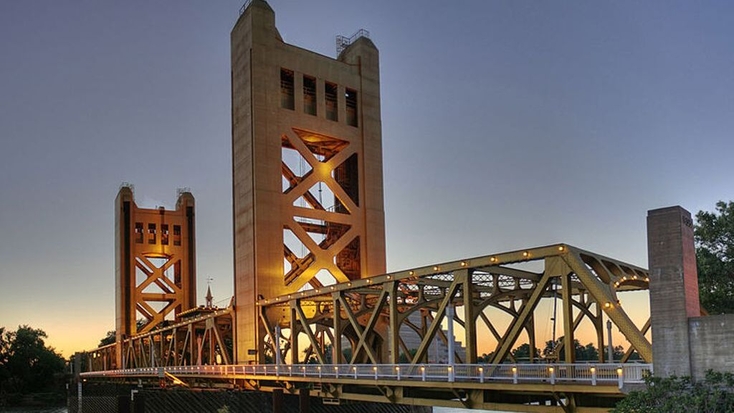 Discover Luxury Riverboat Accommodations on the Sacramento River & Tahoe National Forest rentals to enjoy the best things to do in Sacramento
This luxury glamping riverboat accommodation is located on the Sacramento River right in the heart of downtown. All amenities are provided, guests have a choice of different rooms, and each room boasts a different view. This is perfect for a romantic getaway to the city!
Or you could stay at a unique A-Frame rental in Tahoe National Forest. A Tahoe cabin will keep you and your loved ones warm and provides the perfect accommodation for a glamping getaway. With all of the best things to do in Sacramento only a click away, make sure you don't miss out!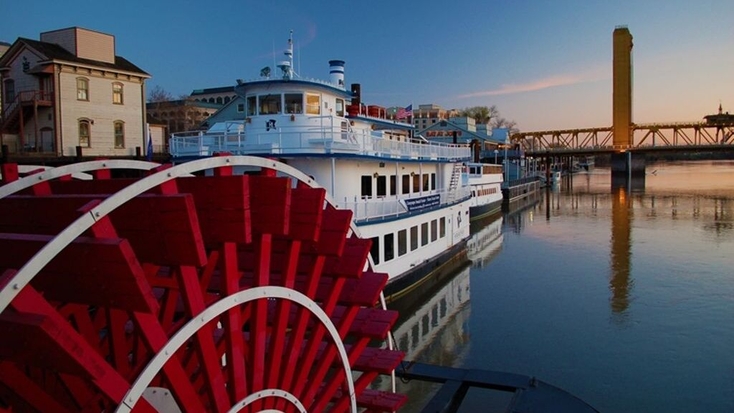 ---
Keen to know more? Check out the top travel guides over at Trip 101. Thanks to Wikimedia for the use of images.