Valentine's Day 2021 is almost upon us—a time when expectations to have the perfect day planned are at an all-time high—especially from your girlfriend. So that leaves us asking ourselves: what to do on Valentine's Day? Read on for our Valentine's Day tips, discovering the best vacation spots for couples and why glamping is the best valentine gift for girlfriend.
So first of all, if you're struggling for ideas for Valentine's Day 2021, why not get straight to it and treat your partner to romantic glamping in some of the best places to visit in USA or abroad in destinations like Costa Rica. Tree houses to luxury tents and from California cabin rentals to cottages, experience a different type of Valentine's Day 2021 this year with unique accommodations that are sure to give you a romantic long weekend beyond compare.
Spend Valentine's Day, 2021, on one of these amazing weekend getaways for couples
The best weekend getaways for couples await in 2021 and you certainly won't be short on what to do on Valentine's Day with your girlfriend. Take for example, this luxury Moroccan tent for rent—a stay here is considered one of our top 10 Valentine gifts for girlfriend and boyfriend in 2021.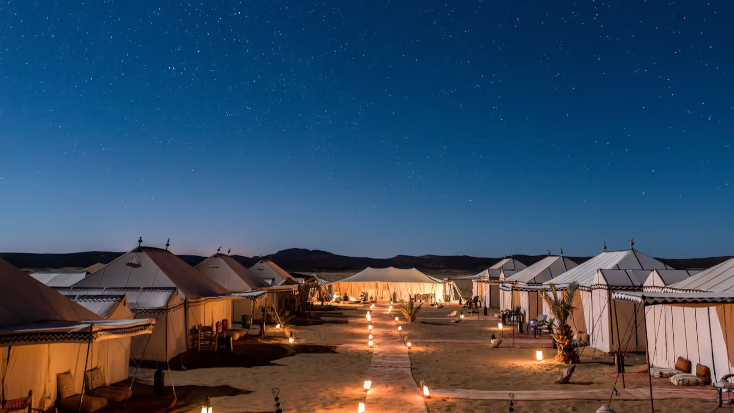 How to impress your girlfriend and how to have a great Valentine's Day 2021—make her fall in love with you again
1. Coming up with the best Valentine's Day gifts for girlfriend and what to do for Valentine's
Finding the perfect and best gifts for girlfriend and boyfriend can cause a lot of trouble, especially with the market saturated with generic and cliché gifts that don't quite hit the mark when it comes to expressing how you feel about your loved one. With romantic long weekend getaways, this becomes the gift—taking away a lot of pressure to come up with cute Valentine's ideas for girlfriend(s).
Knowing your go-to plan Valentine's Day could become a yearly tradition when your take your partner on a couples getaway at an accommodation like this below for luxury camping, Utah.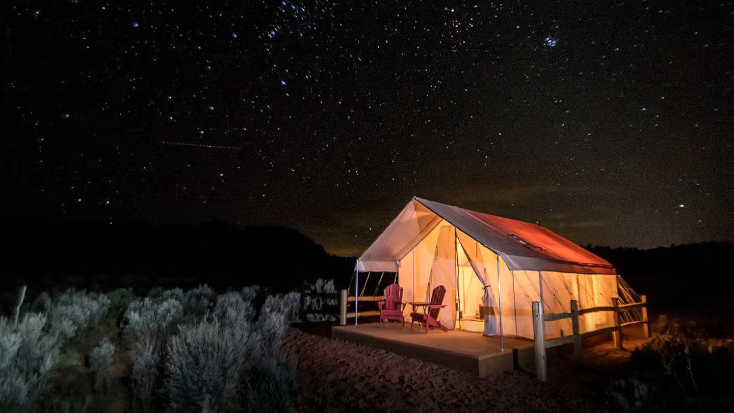 2. Valentine's Day tips: romantic meals at home and romantic cabins in Texas are brilliant Valentine's gifts for your girlfriend in 2021
Valentine's Day sees many couples booking reservations to dine out at a different expensive restaurants year-after-year. Our best Valentine's Day tips include ditching the predictable habits for something more personable. The stress of finding the best place that both you and your partner will enjoy dissapears with romantic breaks in affordable vacation homes with great kitchen facilities.
The two of you can relish in the comfort of romantic cabins in Texas in front of a home-cooked meal, which, let's be honest, is usually much nicer than dining out.
3. How to impress her on Valentine's 2021: ditch spending money on clothes for best February vacations like romantic Hawaii vacation
Finding the best outfit for the Valentine's Day can come with a lot of money spent when you're thinking about how to impress her or him, as well as a lot of time wasted scrolling on the internet for an outfit that suits the occasion. Stop spending money on clothes and look at what there is for the best February vacations over Valentine's Day 2021.
While glamping, the natural surroundings allows a more relaxed approach with no expectations. Of course, if dressing up is something you particularly enjoy, a romantic getaway still allows you to do this, simply without the gaze of other couples that are also celebrating.
If you're in Hawaii however, you won't be short of options. A Hawaii Valentine's Day is perfect for making him or her fall in love with you again. A romantic Hawaii vacation is near the top of our list for romantic vacations 2021 and we're sure you'll agree after spending just one night here.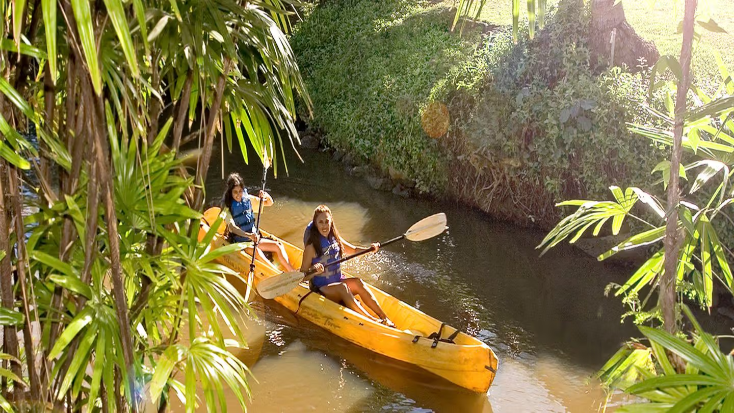 4. Spending time with your partner and what to do on Valentine's Day 2021: spend the day by your luxury yurt, New Zealand
Knowing what to do on Valentine's Day can be very difficult and a meal or drinks after work is the usual plan for many couples on February 14. However, when you make plans for the entire day—and maybe more—it allows you to start spending time with your partner on a more intimate basis.
Glamping allows you to make 100% of the time quality time, with relaxing together and enjoying one another's company during a couples weekend away somewhere like this yurt, New Zealand has to offer.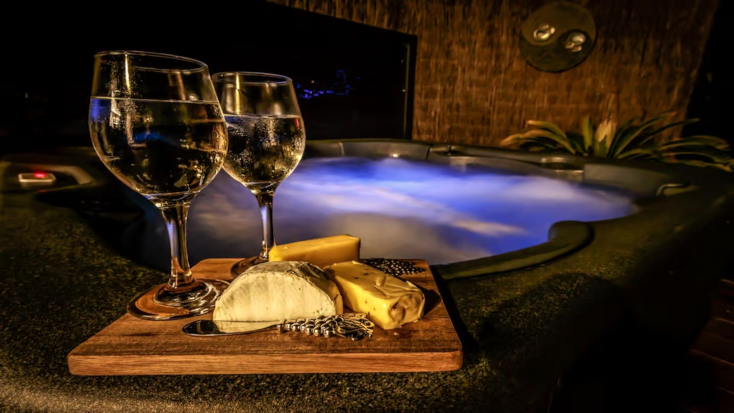 ---
Love our advice on how to get the most unique Valentine's Day plans you've ever had? Have an even better idea? Show us your unique way of celebrating Valentine's Day by sharing your photos with us on Instagram!