Have you ever enjoyed a morning cup of coffee from a balcony of a tree house while watching the sun rays shine through the canopy above? Or listened to the birds sing just for you as you lay in bed in your elevated cabin? Then an escape into the trees in Southern California is definitely for you. These glamping accommodations are bound to inspire the adventurer within, and whether it's quiet solitude or self-discovery that draws you to the wilderness of Southern California, you can find the perfect one for you in this definitive guide of where to go camping; Southern California awaits!
This A-frame cabin in Idyllwild, California, is wonderfully unique and offers everything you'd hope to find in a glamping accommodation. Guests can snuggle up in front of the fireplace as the leaves from the trees of Southern California turn to orange or sit out on the large balcony while enjoying a barbecue with family and friends from the charcoal grill.
---
Unique A-Frame Cabin in the Mountains of San Jacinto, Southern California
Set in the San Jacinto Mountains, this incredible A-frame cabin rental is nestled among the tall pine trees allowing guests to feel immersed in its picturesque surroundings. The adventurous architecture of this cabin will have guests in awe and will make for a superb base camp for those wishing to explore the Southern Californian mountains.
---
Inspiring Cabin Rental in San Jacinto Mountains in Idyllwild, California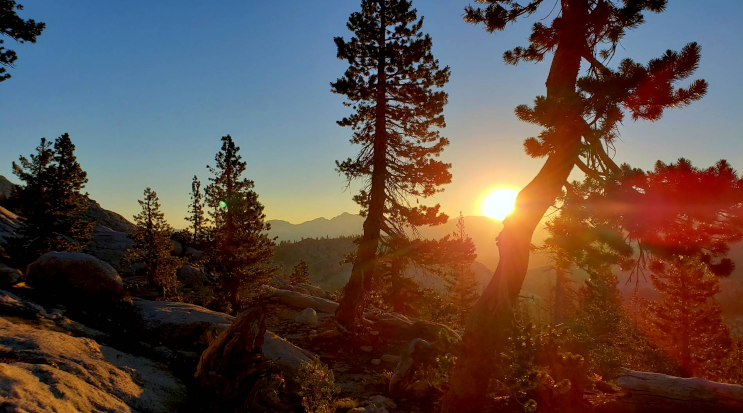 Here, guests are treated to a modern and stylish cabin that combines comfort and adventure like no other. There can be fewer experiences that sum up the beauty of glamping than soaking in a luxury hot tub high in the trees while admiring the starlit valley of the San Jacinto Mountains in Southern California. Why have a five-star hotel when you can have a billion-star cabin surrounded by good trees for Southern California getaways?
---
Inviting Cabins in the Trees Surrounded by Redwoods near Big Sur, California
Disconnect from the everyday stresses of the city and enjoy a more rustic glamping experience with this cabin. Sheltered by redwoods, it makes for a perfect summer getaway destination, with the canopy above providing a cool shade as guests bathe in the outdoor bathtub or dream away in the hammock. Located in Carmel, day trips to Big Sur are highly recommended to see stunning ocean vistas.
---
Glamping Tree House in Santa Cruz Mountains near Monterey Bay, California
This tree house has been designed to blend in effortlessly into the Sequoia forest in the Santa Cruz Mountains with its interior and exterior integrating parts of the forest within its own structure. After a day in the mountains, guests can take a romantic walk along the fairy-lit bridge back to the tree house before falling asleep to the soothing sounds of nature.
---
If this guide to where to go camping in the trees has inspired you, then consider crossing Europe from tree to tree or completing this 15 tree house bucket list. You can also check out our list of the top 10 tree houses on Glamping Hub, and check out our tree house getaways portal for vacation ideas!