Whet your wine connoisseur appetite with a perfect and full-bodied weekend getaway in the wine capital of California: Napa Valley. With powerful aromas of verdant vineyards and subtle undertones of snow-sheathed mountains, Napa Valley is a glass of California's finest just waiting to be savored by you on your next vacation.
In essence, Napa Valley is a well-rounded region of The Golden State that is bursting with fruity forests, zesty lakes, and rich landscapes for both couples and families to enjoy. For the best vacation ideas, 2021, read on and get planning your own Napa Valley weekend getaway!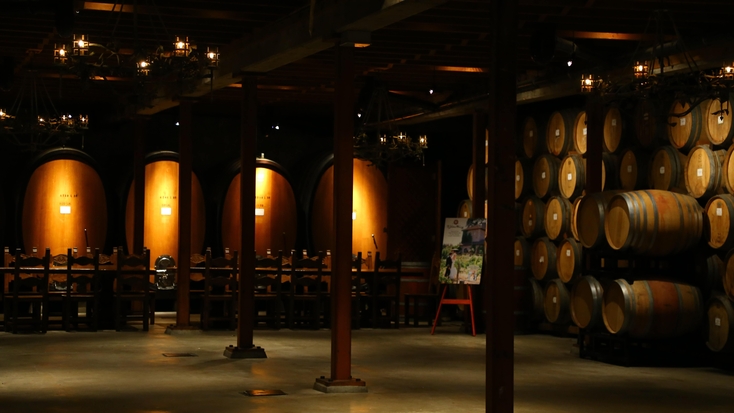 Visit Napa, California! Getaways can be ejoyed at the Oxbow Public Market & other Napa attractions
If you're on the lookout for a bit of urban culture to kick off your vacation, then a day trip to Napa, California is a great idea. This city is found 75 minutes driving time from San Francisco and is a hot spot for wine-inspired culture. Take long walks along the promenade alongside Napa River, or enjoy an uber-cultured evening in the Napa Valley Opera House.
Enjoy the best during your vacations! Napa Valley is famed for its excellent cuisine as much as it is its wine, so stop by the Oxbow Public Market to sample food vendors, artisan cafés and organically grown, local produce. This marketplace covers over 40,000 square feet and is perfect for some downtime in the city.
Book yourself into top Napa accommodation rentals so that you can stay close by and enjoy everything the area has to offer. California getaways are a great idea to relax, renew and refresh.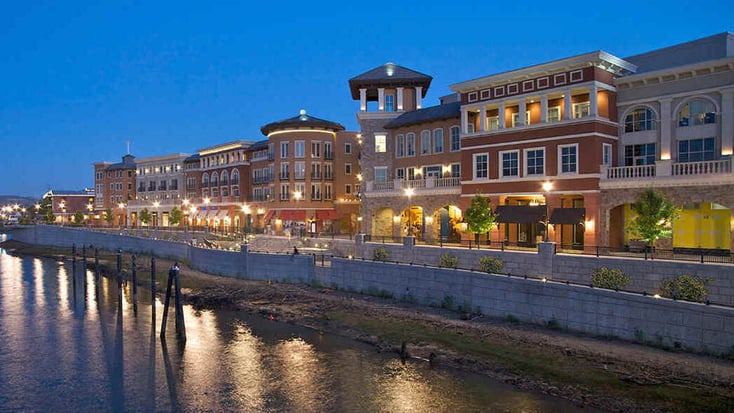 Enjoy a stay at Calistoga: wineries & more available for the perfect Napa Valley vacation
It would be some kind of sacrilege to head to this gorgeous California retreat and not sample some of the Napa Valley wineries. Calistoga is the perfect place to act as a jumping off point for visiting the local vineyards, and it isn't difficult to see why.
Calistoga is a small city that's famous for its hot springs, mud baths and being home to the Old Faithful Geyser of California (not to be confused with that of Yellowstone National Park). With plenty of cabins 'near me' in the surrounding areas, this is a top destination for anyone looking to experience the authentic, Napa Valley atmosphere.
Of the top vineyards and wineries in California, we would recommend Castello di Amorosa; this medieval-style, Tuscan castle winery offers CA wine tours and has gorgeous views of the surrounding landscape. Luxury camping rentals located near here are a top pick for anyone looking for the perfect California staycation.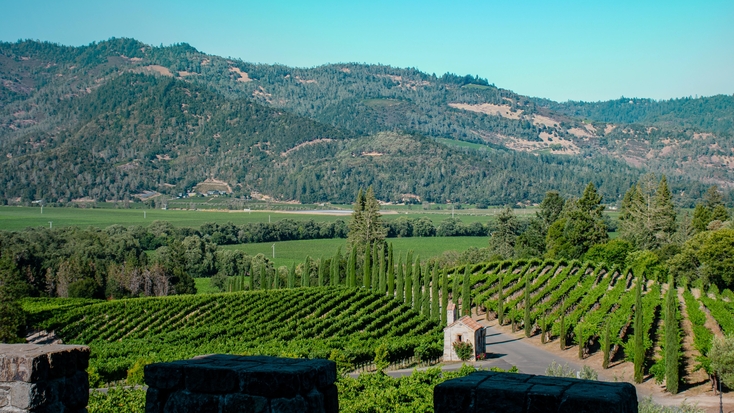 Explore the Mayacamas Mountains: California hiking trails perfect for Summer vacations 2021
For those glamping enthusiasts who want to go hiking during their Napa Valley vacations, then we'd certainly recommend a trip through the Mayacamas Mountains. This mountain range separates Napa Valley from Sonoma County, and makes up the iconic backdrop of many Napa wineries.
If you want to enjoy a stunning walk route that starts in Calistoga, then you can try the Oat Hill Mine Trail. With plenty of parking available at the beginning and the trail finishing at the western end of Aetna Springs Road in Pope Valley, you'll be managing some tricky terrain and taking in some gorgeous views.
Mountain cabins are available with Calistoga camping rentals being hot property throughout the year. Book a stay here for Spring Break or Summer vacations 2021.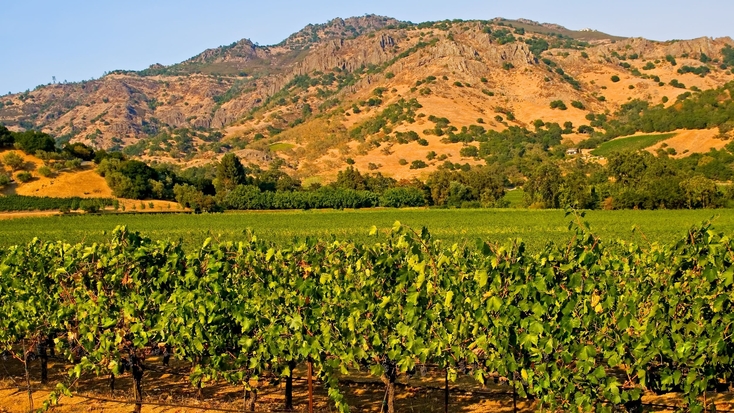 Check out the Napa Valley Wine Train: California wine tours are perfect for a Napa Valley romantic getaway
Keeping on the topic of discovering the great outdoors, why not hop on to the famous Napa Valley Wine Train?
This fun attraction is made up of elegant 100-year-old railcars andboasts a 150-year-old rail corridor. Evoking nostalgia for the old days when railroads were king, this train embarks across a 36 mile round-trip across Napa Valley. Wineries can be sampled across the way and the great landscape can be enjoyed in its entirety from the comfort of your seat.
A Napa Valley camping trip wouldn't be complete without a ride on this awesome locomotive, and its onboard cuisine is to die for as well. Perfect for a Napa Valley romantic getaway, you shouldn't miss out on this fun attraction! Book your California vacations today and don't miss out!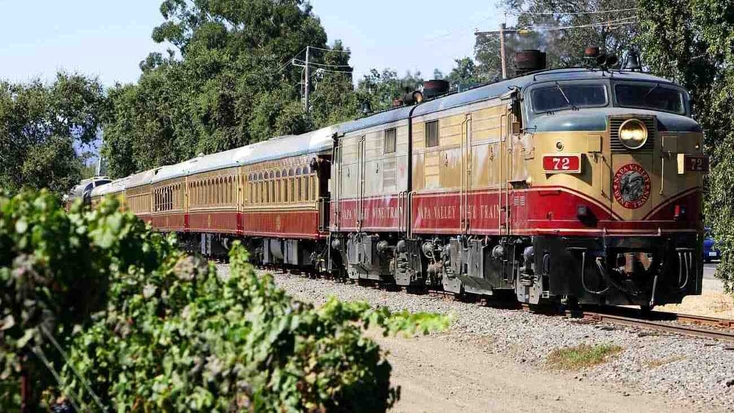 Discover Robert Louis Stevenson State Park: camping rentals & more available for California glamping
Last but certainly not least, is the beautiful Robert Louis Stevenson State Park. How could we publish a blog without it having mention of at least one state park, after all?
This state park spreads between the Sonoma, Lake and Napa counties and offers a 5 mile hike to the top of Mt Saint Helena. Views of Bay Area here are truly jaw dropping and on clearer days you can make out the peak of Mt Shasta.
State parks camping is a top choice for any California glamping enthusiast that really wants to see the natural beauty of the state. Whether you're on the look out for a large camping rental or something smaller, there's bound to be something on Glamping Hub that will take your fancy. Check out all your options today and book an accommodation for camping! California awaits!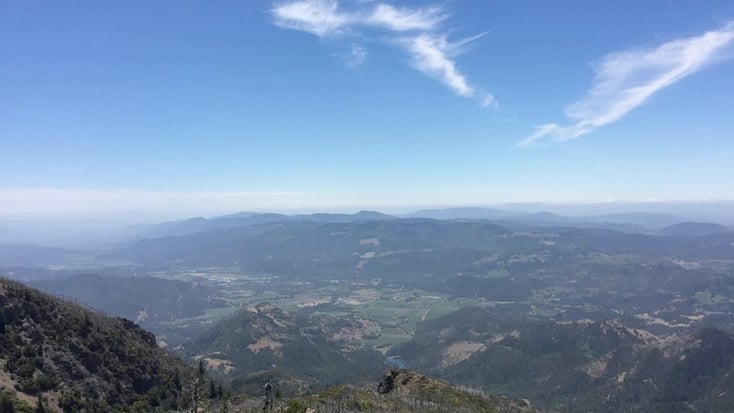 Check out more of the best places to visit in Napa Valley and go glamping!