Joshua Tree National Park is a unique California destination that is full of amazing vistas, winding trails, and stunning surprises. It also has become a very popular California tourist attraction and some parts of the national park can feel a bit overrun with people if you go at the right time. While there are no longer any truly "secret" locations in Joshua Tree, there certainely are some lesser-known and worthwile sites to visit. Some of our favorite things to do in Joshua Tree are also, conveniently, near many of our Joshua Tree lodging options. Places like Skull Rock, Lost Horse Mine, and Hidden Valley are all worth a visit, and our Joshua Tree cabins and other alternatives to Joshua Tree hotels are here to help you to get lost in this exquisite Southern California landscape.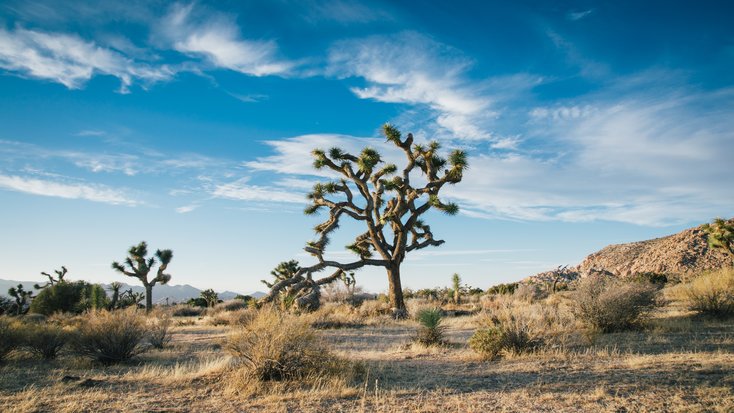 Take a trip to the beautiful wilderness of Joshua Tree to discover some of its best kept secrets. These luxury accommodations blend seamlessly into the natural landscape that surrounds them, so you will be able to immerse yourself in the wilderness and scenery of the desert during your nature getaway. These unique sites in Joshua Tree are just too good not to share.
Joshua Tree cabins: alternatives to Joshua Tree hotels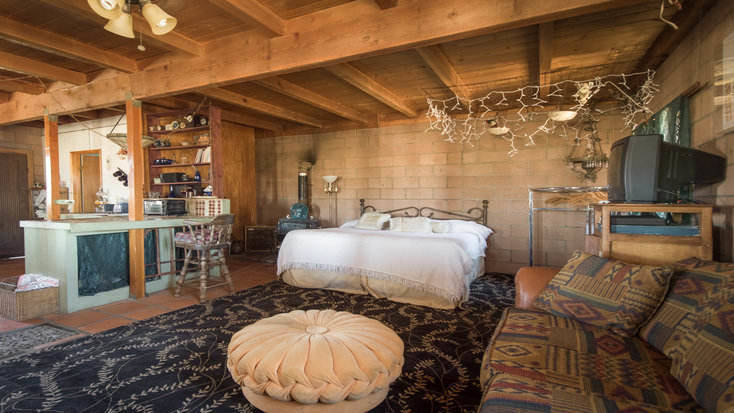 You will soak in panoramic sunsets and dramatic mountain views when you stay in this comfortable Joshua Tree cabin. With a unique desert-style interior and a large patio to give you ample opportunity to stargaze, this Southern California cabin rental is the perfect alternative to Joshua Tree hotels. Not only is this California cabin rental aesthetically pleasing, but it has all the essential modern conveniences that you would expect for a glamping getaway.
Places to stay in Joshua Tree: lodging options everyone can afford
These Joshua Tree lodging options are great places to stay in Joshua Tree and offer affordable options for all budget. Choose from The Mustang or Casita de la Senorita to soak in incredible desert and mountain views from the comfort of home. These mid-century bungalows are just minutes from the entrance to Joshua Tree National Park, and they showcase the expansive wilderness and crystal-clear stars of the desert wonderfully. With wood-burning stoves, full kitchens, and real beds, you will be entirely comfortable throughout your retreat.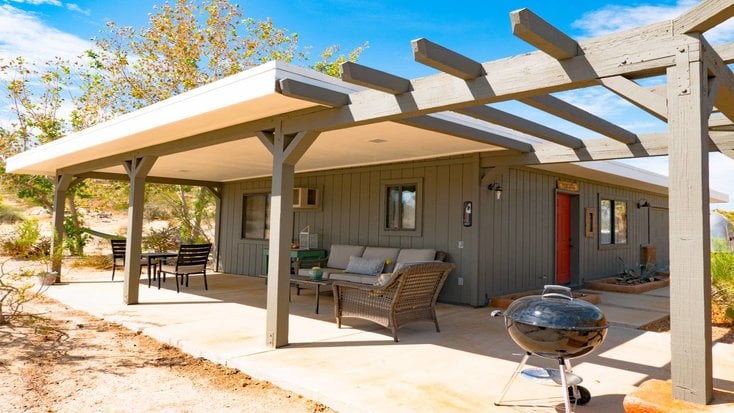 Visiting Joshua Tree NP: California vacation rentals with awesome views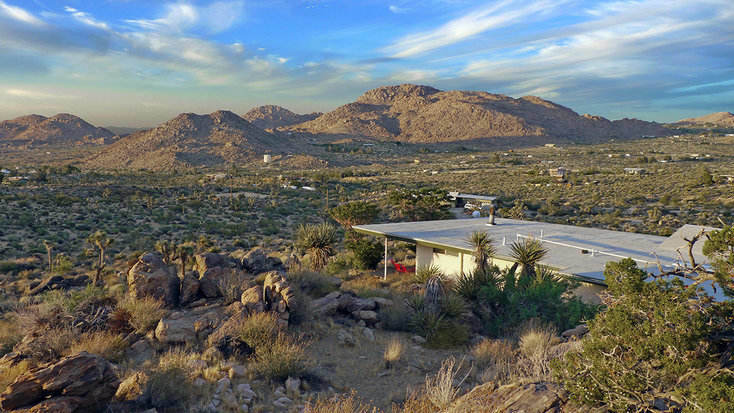 Looking for a private place to stay in Joshua Tree? You will have five tranquil acres all to yourself when you stay in this luxury desert accommodation located inside of Joshua Tree National Park. You can spend your time relaxing on one of the two porches outside or set out to explore the famous park right at your doorstep. When you return from a day of adventuring, you can soak in the hot tub, unwind by the fire pit, or cook a fantastic meal on the barbecue.
Southern California vacation rental: top desert vacations in Joshua Tree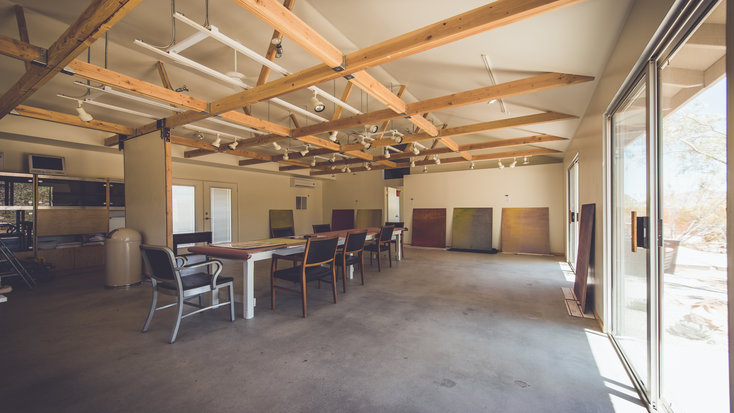 It's not often that you get the chance to stay in a genuine artist's studio, especially when it is located in the stunning scenery of Joshua Tree. If you're looking for some quiet time, then this Southern California vacation rental is the place—the sounds of wildlife will be the only thing you hear on these five private acres of land. Whether you come to paint or simply disconnect, the solitude of this desert cabin will be sure to inspire you.
---
Curious for more? Click to learn more about national parks  We also have a range of accommodations in Yosemite, Big Bear Lake, and the Bay Area.