One of the most exotic and beautiful ocean life you can find during your travels is that of the humble Sea Turtle. Peaceful, majestic, and larger than you might expect, these animals travel great distances in the ocean, supposedly using the earth's magnetic field, orbital cues, and even moonlight to reach their destination of nesting and feeding spots. Some Sea Turtles travel up to 10,000 miles to accomplish these goals, which is a staggering journey, even by the standards of modern travelers! You may also be familiar with these animals through their appearance in popular culture, from their appearance in Pixar's 2003 animated movie "Finding Nemo" to the crime-fighting "Teenaged Mutant Ninja Turtles" and more – people love turtles and will travel to the best places to see Sea Turtles every year. This is why June 21st was named World Sea Turtle Day! And as we'll get to – you can celebrate this and help areas affected by visiting them yourself, for example in Maui, Hawaii!
It's not just humanities affection for these beautiful beasts that has led to the creation of this day however, as these animals travel great distances, it is because of the threat of Sea Turtle extinction that is amongst the many reasons for people to make changes in order to preserve what we do have on this earth. The considerations, from how to keep beaches clean to reforms around using eco friendly alternatives to plastic, there's plenty to be considered, and that's what World Sea Turtle Day is about – making sure that we do all that we can not only save these gentle giants but to take action that benefits all marine life around the world! Make a difference when you go on beach vacations around the world and save the planet at the same time!
What is a Sea Turtle? Facts and Information About Marine Life in the Ocean
So you're curious about what is a Sea Turtle? Well, let me relay some information about Marine Life in the ocean to fill in the gaps for you. There are many different types of Sea Turtle – seven to be exact: Leatherback (You can find them in Indonesia), Green Turtle (To be observed all over the world including in Texas), Hawksbill (Which occur in the Caribbean Sea and the Seychelles) Loggerhead (Meet these guys in Baja California in Mexico!), Olive Ridley (Occuring in many tropical regions, like in Nicaragua), Kemp's Ridley (Find these guys in the Gulf of Mexico and as far north as Nova Scotia, Canada!) and the Flatback (Find them, amongst many other species in Australia). Each of these has distinct differences and sadly, all but one of these seven types of Sea Turtles are at risk of extinction, two of which are critically endangered. They have been around for about 110 million years – which means they existed at the same time as the dinosaurs during the Cretaceous period. They live for around 50-100 years and the Leatherback can grow to be between 6-9 ft long and weighs around 2,000 pounds.
One of the most challenging parts of their life is at the very beginning. Nests are found on various Sea Turtle beaches around the world and from the moment they hatch, they face a desperate life-or-death rush to the sea to avoid predators snatching these baby turtles (You can help out with that during your summer vacations, but more on that later!). As they use the moonlight to navigate, sometimes the lights from local human activity can send them astray and the violent crashing waves from the sea is often too much for the fledgling turtles to overcome. This is reflected in the numbers – it's estimated that 1 in 1,000 sea turtles will survive to adulthood by virtue of the various challenges posed. Despite this, Sea Turtles are a crucial part of the eco-system on beaches and along the seafloor, as they consume sea grass, which helps many species that depends on the vitality of this to raise their young, and also the beaches for nesting are provided with help against erosion by the turtles eggs – hatched, un-hatched or otherwise. So what more is there for sea turtles? Facts and information point to there being more to the story.
Marine life in the ocean & pollution is a big problem – Sea Turtle extinction is more real than you think
Naturally, this all sounds very difficult for the turtles as they are faced with a great many number of challenges during their lifetime. Now we need to talk about the human influence on climate change, ocean pollution and getting sea turtles caught in plastic or other fishing equipment. As you can quite well imagine, these things are a very huge problem on top of the already tough conditions that are in play that make life difficult for the Sea Turtle. Egg poaching is also another major man-made problem that increases the risk of extinction further to critical levels that are wholly unsustainable. For these reasons, World Sea Turtle Day is here to raise awareness to these issues and begin combatting them.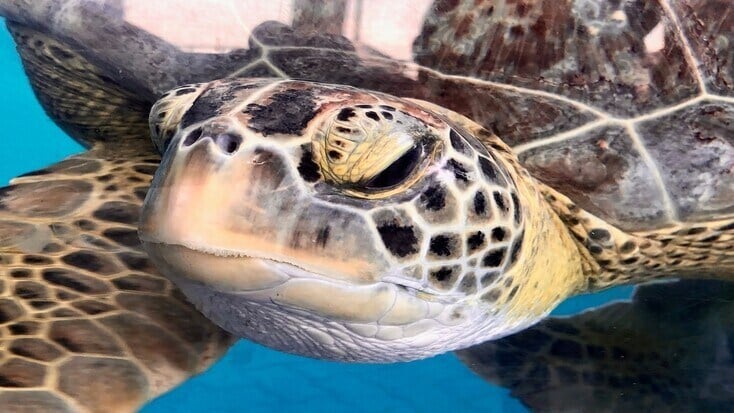 When is Sea Turtle Hatching season and how can I get involved? The best wildlife vacations and eco friendly travel destinations
So of course it's not all doom and gloom – there are ways you can help these cute little fellows and enjoy the best wildlife vacations at the same time. Enjoy the best eco friendly travel destinations and come along to lend a hand during the crucial period! So when is Sea Turtle hatching season and where can you go? (Protip: they make for the best summer getaways!) Well, when is a slightly more complicated question – the short answer is around summer, but this will depend on the destination you pick and more specifically, which hemisphere you are in. So we recommend doing your research beforehand definitely!
Visit Mexico next World Sea Turtle Day! There's plenty of resorts all along the coast of this fantastic Northern and Central American destination to check out, from Puerto Vallarta on the west coast to the famous eastern Cancun – there's resorts here where you can come along and help out with turtle protection after they hatch, which is a very direct way to do your bit in helping with the effort by giving them a bit of a hand to the ocean – something very simple for humans like us, but massive undertaking for these little guys. But not only that, here you can find a variety of other public programs to assist with that aren't just along the beach. So you can enjoy the best getaways in Mexico – Puerto Vallarta vacations, Cancun beach holidays and more when you decide to help the turtles! Who said that karma doesn't exist?
East Coast destinations that help you visit during Sea Turtle hatching season during the best beach vacations in the US
For those who would rather stay domestic but still want to help out – no worries! There are some great East Coast destinations with the best beach vacations in the US for those who want to stay in the country. Particularly in Florida, check out the opportunities in Fort Lauderdale and the Florida Keys, there's plenty of options available in this state. Aside from this, you can also help out when you go to Georgia at Jekyll Island! So whether it's the best Florida beach vacations or amazing Georgia getaways – do it and lend a hand to the cause when you make the journey.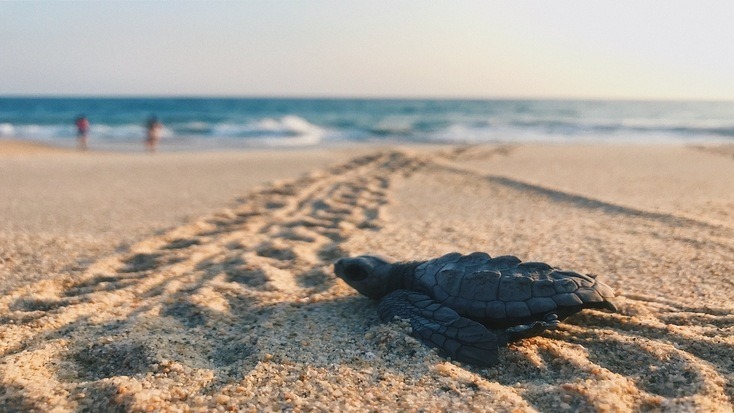 Swim with Sea Turtles! The Best Snorkeling in Australia, Cancun beach holidays & other getaways in Mexico
Alternatively, support the destinations that Sea Turtles naturally hatch by paying a visit whilst enjoying the best snorkeling vacations on the coast! There's plenty of options available to swim with Sea Turtles around the globe that are less rare than the aforementioned sites for hatching turtles, so you can see them up close and personal. One of the best destinations for swimming with Green Sea Turtles, visit Australia and the Great Barrier Reef! With the many islands around here, there's a bounty of options to visit during your trip to enjoy the best snorkeling in Australia. The warm waters around the Whitsunday Islands and Lord Howe Island are perfect for Sea Turtle tours and the unique locations will bring more than just turtles to you, with clear waters and golden beaches ready for you to enjoy.
There's more to be observed in other fantastic destinations also, including those on the Hawaiian Island of Maui. There's not much that can be said about this island that hasn't already been said – from tropical beaches and amazing rainforests of the Hawaiian Jungle ready to be visited in addition to the options for spotting Green Sea Turtles here also. If you want to swim alongside a different type of turtle, check out Costa Rica, as you can swim alongside the Leatherback Turtles (the largest species of!) During your stay in the Central American destination. So take your opportunity to do a bit of eco tourism when you decide to take a vacation and save the turtles during World Sea Turtle Day!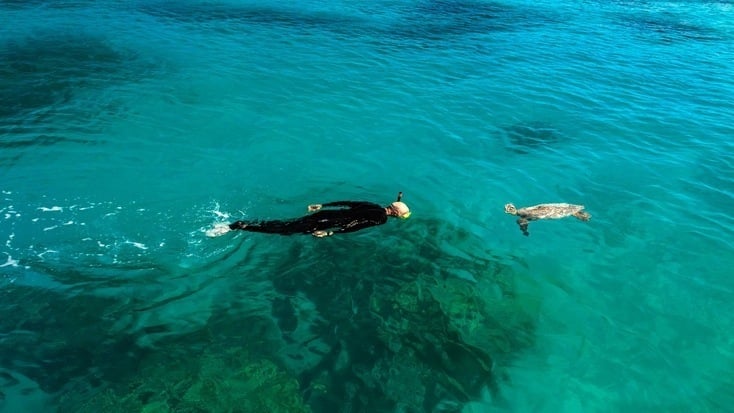 For the best information about World Sea Turtle Day and how to contribute , check out the information here on how to help with Sea Turtle Egg poaching, and more.