You've bought your new rucksack, and you've packed your sleeping bag and roll mat. You've triple-checked your tent to make sure it's ship-shaped and ready for your trip. But before you step out of the door in search of mountains, rivers, forests, and new adventures, you've got to think about sustenance and the very best foods to bring camping in 2022!
It's easy to think that camping food is simple and probably a bit dull since you can't take your whole larder with you. However, there are some great options for you to choose from to ensure your cookouts and camp meals are as delicious as something you'd cook up at home.
Whether you're a superstar chef in the kitchen or a 15-minute meal kind of person, we've got some great recipes and ideas so you can enjoy some of the best camping foods on your next adventure.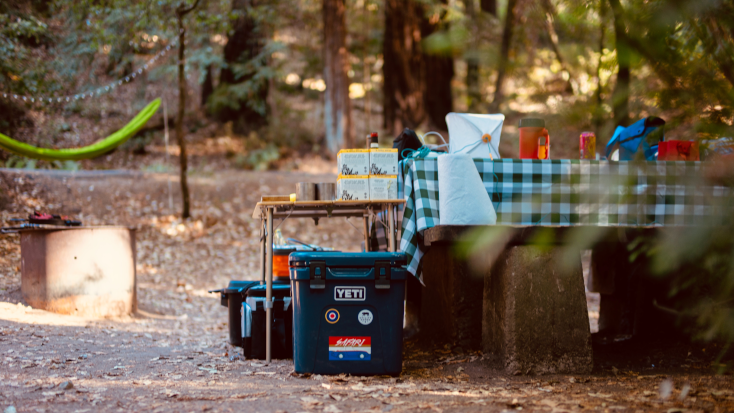 Camping food hacks in 2022: prepare Chilaquiles for delicious breakfasts
When you're at national park camping, for example, mornings can be the best part of the day. You wake up surrounded by nature, breathing in that cool and clean air, and the grass sparkles in the morning dew. The best way to enjoy all of this is with a hearty breakfast to kickstart the day and if you want the top camping food hacks and the best food to bring camping – read on!
This tasty breakfast is easy to prepare, taking just 30 minutes. It's also vegetarian so the whole group can enjoy a filling breakfast. Also, with it being a "one-pot-meal", washing up afterward will be a breeze. Add a pot of freshly brewed coffee, and this is a game-changer for delicious breakfasts!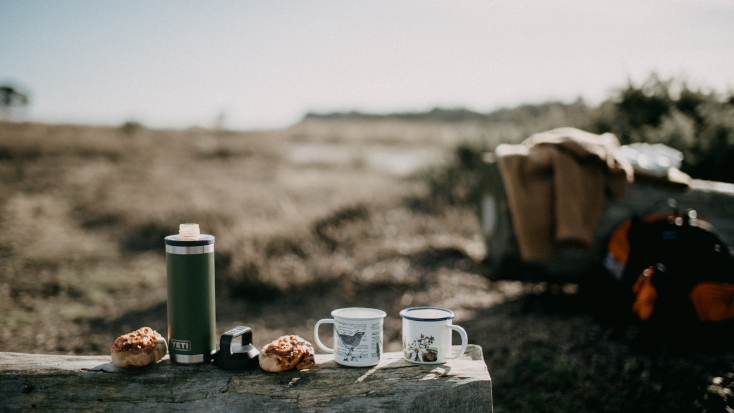 Bring your BBQ and prepare the best foods to bring camping in 2022
What fun camping trips would be complete without a barbecue? Nothing says rustic dining like a grilled hamburger, a hot dog slathered in mustard and ketchup, and even a mouthwatering steak can find its way onto the cookout menu: these are the best foods to bring camping and should arguably be part of your camping essentials!
If your campsite doesn't provide barbecues or grilling areas, you'll need to take your own with you. There are loads of great, affordable options out there when it comes to selecting the best camping BBQ that is both practical and efficient.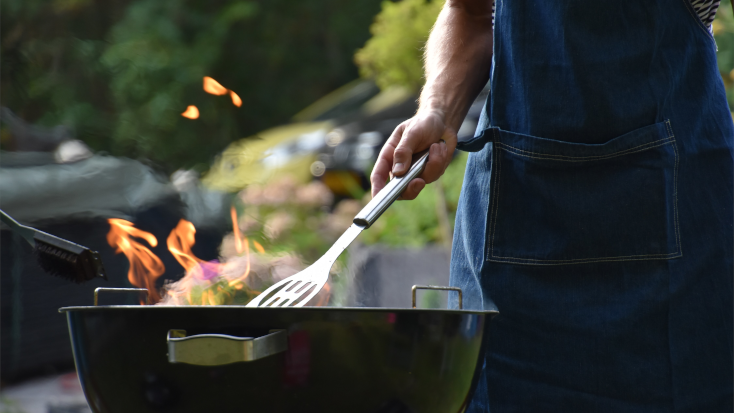 What to bring camping in 2022 to keep hunger at bay: don't forget your tinfoil dinners
Quick, easy, and a good way to get a decent meal together, tinfoil dinners are a practical way to create something tasty the whole group will like. A great example of one of these great dinners is this one that is filled with sausages, mixed veggies, and seasoning.
This no-nonsense meal is so simple to put together. All you have to do is put the ingredients in the tin foil, and pop it on the barbecue. As an added bonus, there's very little cleanup afterward! This is also a great recipe if you're looking for something quick and easy to cook at home.
So, if you were wondering what to bring camping, just don't forget the tinfoil dinners!
Food to take camping without a fridge: pack your Seitenbacher Veggie Burger and get the energy you need when hiking and more
Looking for food to take camping without fridge access? As well as being a great option for vegetarians and vegans, this veggie burger is also a fantastic, healthy alternative to a hamburger. Made with spelt oats, onions, soy kernels, sea salt, paprika, carrots, chives, and spices, the Seitenbacher Gourmet Burger comes in a convenient package that does not need to be refrigerated and is perfect for camping trips.
This really is one of the easiest and best foods for camping in 2022!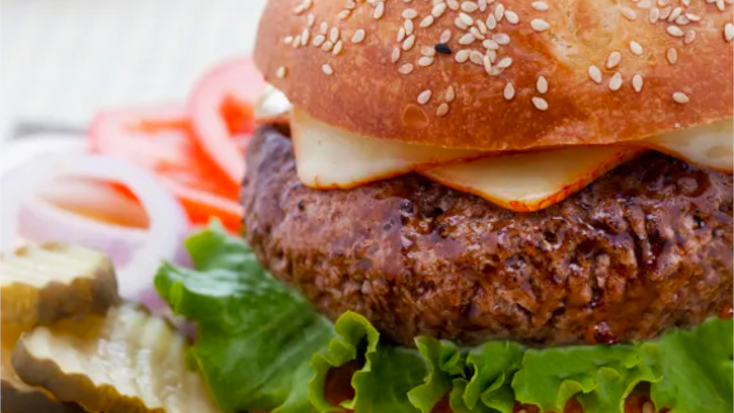 It's that Thyme of the Season: essential camping seasoning to keep happy campers happy in 2022
Even though you're in the great outdoors on a rustic adventure, that doesn't mean you have to endure a bland meal and skip out on the most essential camping seasoning. Especially after a long day of hiking, biking, and kayaking, you've earned your right to a hearty meal with lots of flavors. Having said that, you also don't want to fill your rucksack with jar-upon-jar of salt, pepper, spices, and herbs. Think of the added weight apart from anything else!
This is where a good seasoning mix comes into play. There are numerous great recipes for a homemade seasoning blend, so you could create a couple for variety but still keep the number of jars down to a minimum. You can also buy premade blends, such as the wide variety available at Trader Joe's, making meal prep even easier.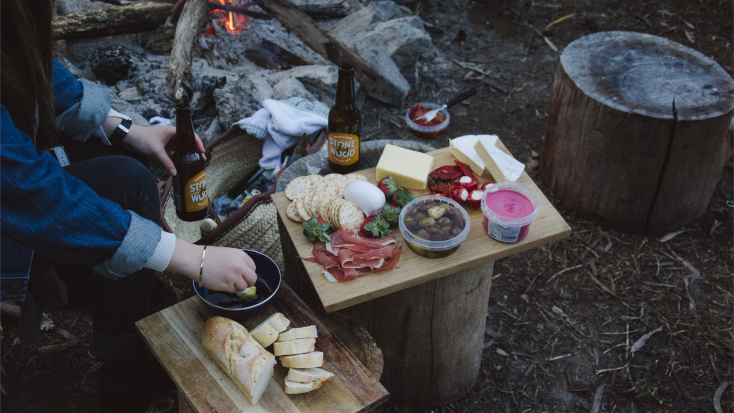 Food for long camping trips: keep your energy levels high in 2022 with Biltong
If you're heading out on high-energy trips, such as hikes or mountain biking adventures, you'll definitely need an injection of protein with the best food for long camping trips. Or, you may just want a healthy snack that satisfies both your hunger and your tastebuds.
Brooklyn Biltong is perfect for both of those eventualities. While so many beef jerky brands are loaded with nitrates, MSG, and unpronounceable ingredients, there are minimal ingredients in this tasty snack. Dried slowly to maintain a mouth-watering flavor and marinated in a blend of spices and vinegar for maximum tenderness and taste, Brooklyn Biltong is even Whole 30-approved!
Visit the best and relatively unknown national parks in the U.S. this year for long camping trips and keep your energy levels high with an essential packet of Biltong!
Need s'more ideas? Our final pick for the best foods to bring camping is essential for everyone in 2022
What secluded camping trips would be complete without s'mores?
There's no better way to enjoy an evening in the great outdoors than sitting around a campfire with friends and family while indulging in this tasty treat, along with all the others of the best foods for camping and campfire snacks that are both easy-to-make, and totally s'moreish!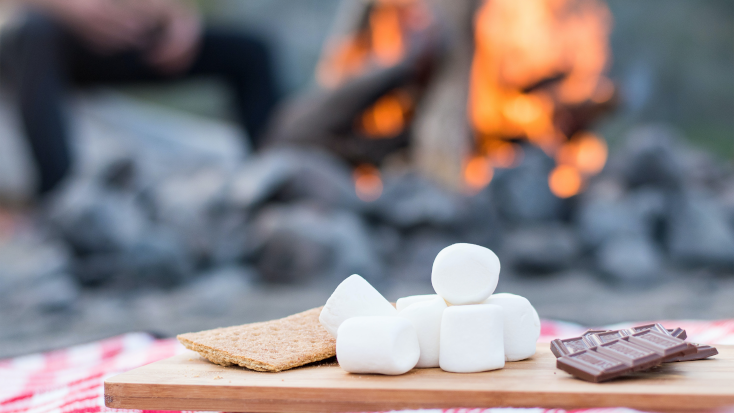 ---
With Thanksgiving just a couple of months away, check out this blog about the best places to go camping for thanksgiving, and start planning a unique trip for the holiday now!