This summer has been a bit up in the air, and for many of us, an international holiday has been either impractical or just not possible, so staycations in the UK have been the order of the day. While this is on some level disappointing, and we're all wondering when the various travel restrictions will finally be lifted, it has given us time to explore areas closer to home that we might otherwise have put to the bottom of our travel bucket lists. Summer is now winding down, and the kids have started returning to school, but that doesn't mean you can't plan an autumn getaway. In fact, it's the perfect chance to spoil yourself with a stay somewhere with a touch more luxury than you'd normally treat yourself to. We've put together a list of some of the places to go glamping with hot tubs so you can escape the hustle and bustle of the city and enjoy relaxing in the peace and quiet of the UK countryside.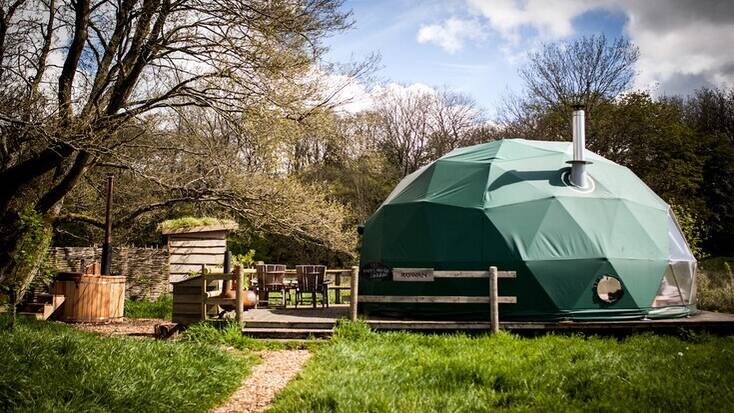 Explore the UK while staying glamping with hot tubs
Planning holidays in the UK give you the perfect chance to explore some incredible countryside. From the Scottish Highlands to the Cotswolds in the West Country, the terrain is varied and beautiful. Add a stay in your own secluded accommodation while glamping, with hot tubs to add to your little touch of paradise, and you can look forward to really immersing yourself in the UK countryside. From pods with tubs to luxury lodges with hot tubs, there are a number of wonderful places to visit in the UK for a relaxing getaway. So if you're planning any getaways in the UK, keep reading to find the perfect rentals with hot tubs to while away a lazy autumnal weekend.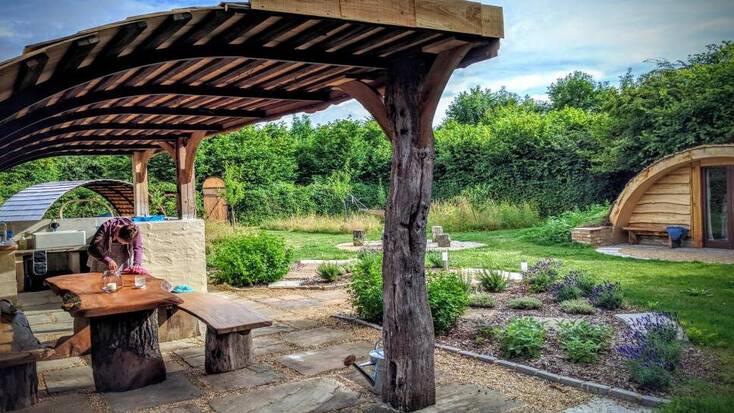 Plan your glamping holidays in the midlands
Holidays in the midlands won't disappoint. When it comes to days out, Midlands and Central England boast a plethora of amazing things to do. In the Midlands, you can explore Sherwood Forest, the legendary hideout of Robin Hood, explore the Derbyshire Dales, and the stunning Peak District. For a cultural day, you can visit Chatsworth House, a stunning stately home with stunning grounds and gardens to wander through. With some wonderful holiday lodges with hot tubs to choose from, you can look forward to returning from a day hiking over some of the most spectacularly beautiful spots in the UK and relaxing in a unique accommodation surrounded by some extraordinary natural beauty.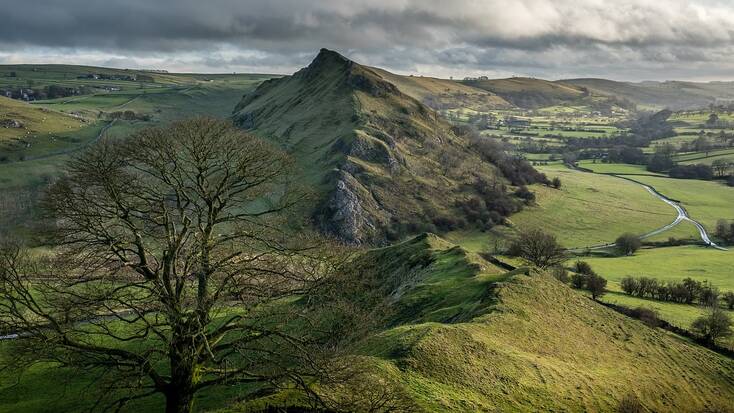 Places to visit near Bristol and go glamping with hot tubs
If you're ever fortunate enough to visit Bristol in the West Country, you'll love the eclectic style of this bohemian, artistic city. With numerous venues for live music, art galleries, and cinemas showing both latest releases as well as classic movies, it's cultural heaven. The benefits of a West Country holiday don't end there with numerous places to visit near Bristol. Both Cardiff and Bath are within a short distance for day trips, but if you do plan holidays in Bristol, you have to include a trip into the countryside, especially into the Cotswolds. Used in movies, series, and adverts, a day here we leave you understanding why. Chocolate box villages and rolling hills make this unique area of natural beauty the secluded, quiet haven you've been searching for, and with a wide variety of rentals with hot tubs, you can look forward to relaxing in a private tub at the end of the day.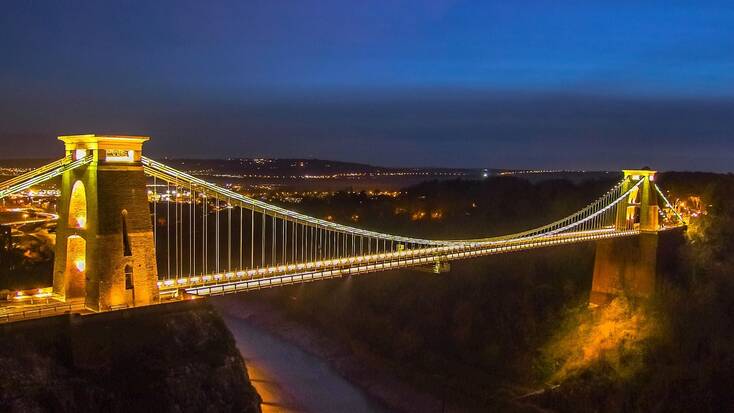 Discover all the things to do in Scotland
From the cobbled streets of the historic city of Edinburgh to the Highlands, and even out to the rugged islands that surround the Scottish coastline, Scotland is undeniably swarming in natural beauty wherever you look. With so many things to do in Scotland, whether you're an outdoor enthusiast or a culture vulture, weekend breaks in Scotland or long holidays in Scotland are the perfect way to enjoy the autumn in 2021. Holiday rentals in Scotland are as varied as they come, and we've got some great options for your holidays. Scotland is the ideal spot in the UK to escape the city and to truly lose yourself in the great outdoors. Climb Ben Nevis, explore the rugged coastline, or enjoy boating on a Loch, and make the most of a stay in the land of heather and thistles with a stay in unique accommodations with hot tubs.