If you love a long weekend getaway and planning a staycation in the UK is on your list, we have plenty of inspiration for your next getaway! Summer is now winding down, but that doesn't mean you can't plan an autumn getaway. In fact, it's the perfect chance to spoil yourself with a luxury stay in nature. We've put together a list of some of the places to go glamping with hot tubs. Treat yourself to an escape from the hustle and bustle of the city. Enjoy relaxing in the peace and quiet of the UK countryside.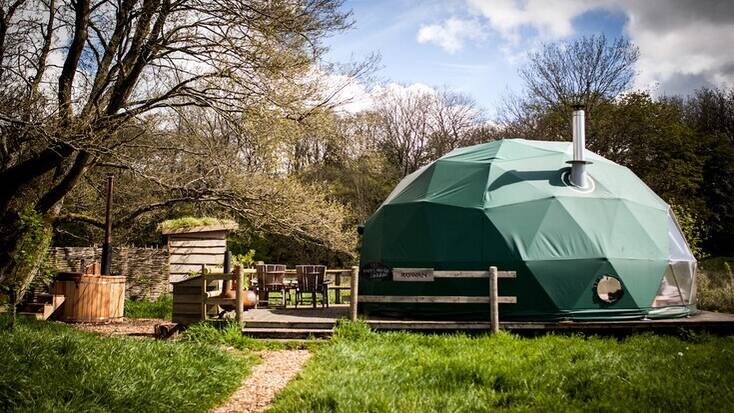 Explore the UK while staying glamping with hot tubs
Planning holidays in the UK gives you the perfect chance to explore some incredible countryside. From the Scottish Highlands to the Cotswolds in the West Country, the terrain is varied and beautiful. Add a stay in your own secluded glamping rental with hot tubs. Look forward to really immersing yourself in the UK countryside. From pods with tubs to luxury lodges with hot tubs, there are a number of places to visit in the UK. So if you're planning any getaways in the UK with a hot tub, keep reading. We have the perfect rentals with hot tubs for you to while away a lazy autumnal weekend.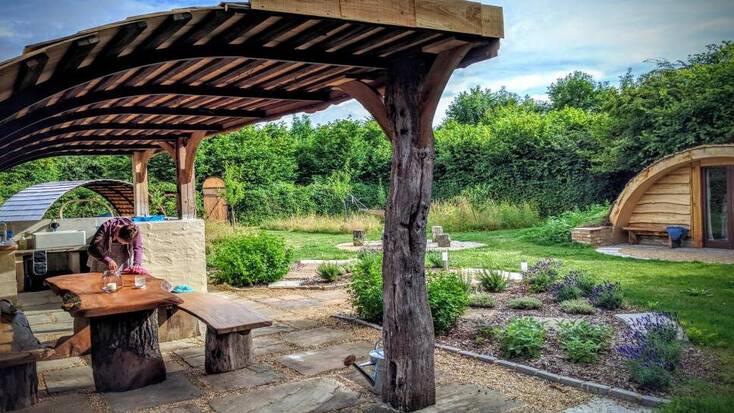 Plan your glamping holidays in the midlands
Holidays in the midlands won't disappoint when you go glamping with hot tubs. When it comes to days out, Midlands and Central England boast a plethora of amazing things to do. In the Midlands, you can explore the Sherwood Forest, explore the Derbyshire Dales, and the stunning Peak District. For a cultural day, visit Chatsworth House. A stately home with stunning grounds and gardens to wander through. There are wonderful holiday lodges with hot tubs to choose from. So, you can look forward to returning from a day hiking over some of the most beautiful winter spots in the UK. Relax in a unique accommodation surrounded by some extraordinary natural beauty.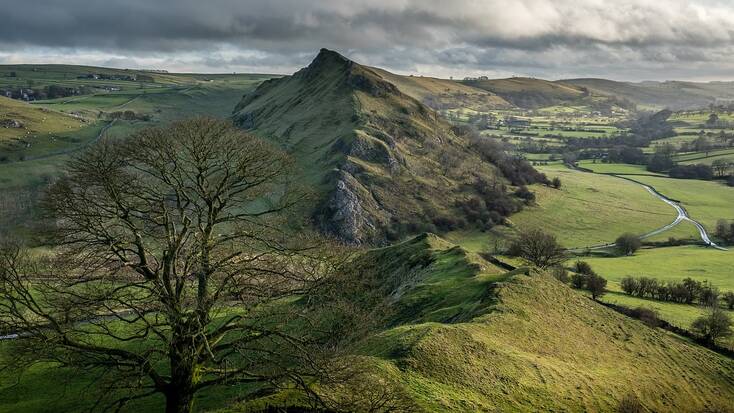 Places to visit near Bristol and go glamping with hot tubs
If you're fortunate enough to visit Bristol in the West Country, you'll love the eclectic style of this bohemian city. With venues for live music, art galleries, and cinemas, it's cultural heaven. The benefits of a West Country holiday don't end there with numerous places to visit near Bristol. Both Cardiff and Bath are a short distance away for day trips. However, if you do plan holidays in Bristol, you have to include a trip to the Cotswolds. Used in movies, series, and adverts, a day here we leave you understanding why. Chocolate box villages and rolling hills make this unique area of natural beauty the secluded, quiet haven you've been searching for your next glamping with hot tubs getaway. And with a wide variety of rentals with hot tubs, you can look forward to relaxing in a private tub at the end of the day.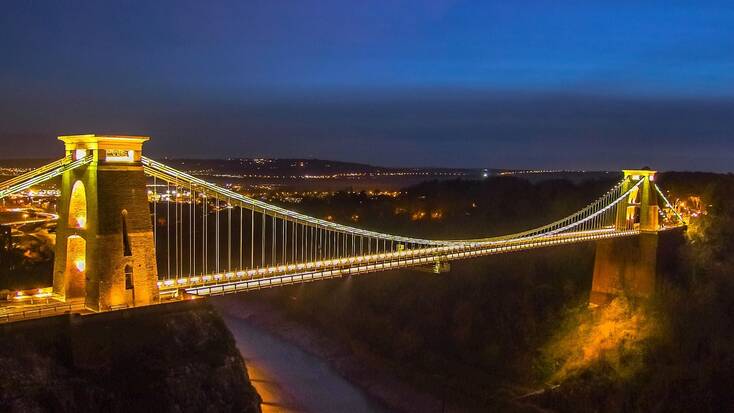 Discover all the things to do in Scotland
From the cobbled streets of the historic city of Edinburgh to the Highlands, and even out to the rugged islands that surround the Scottish coastline, Scotland is undeniably swarming in natural beauty wherever you look. With so many things to do in Scotland, whether you're an outdoor enthusiast or a culture vulture, weekend breaks in Scotland or long holidays in Scotland are the perfect way to enjoy the autumn. Holiday rentals in Scotland are as varied as they come, and we've got some great options for your holidays. Scotland is the ideal spot in the UK to escape the city and to truly lose yourself in the great outdoors. Climb Ben Nevis, explore the rugged coastline, or enjoy boating on a Loch, and make the most of a stay in the land of heather and thistles with a stay in unique accommodations with hot tubs.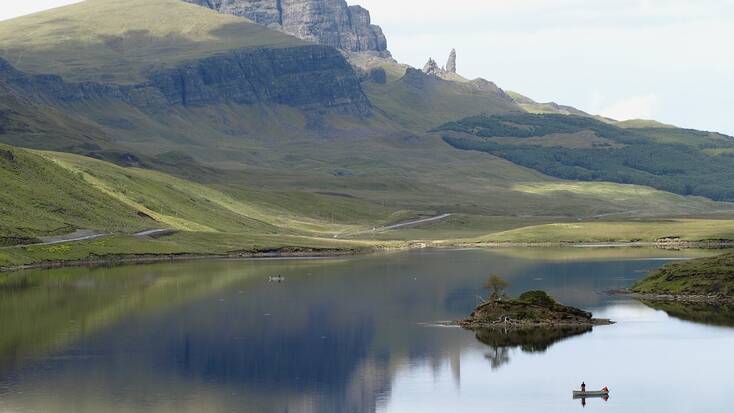 If you are looking for romantic getaways in British Columbia or top romantic cabin rentals you've come to the right place. In Australia? Discover Australia's hidden glamping gems!