Yet again, the New Year is almost upon us, and everyone is thinking about how to send off the last year in style and give a warm welcome to a prosperous 2022. You can now, however, stop the frantic searching, because as a gift from us to you, we've handpicked the best NYE getaways and can answer the question: 'where to spend New Year's Eve 2021.'
Keep calm and glamp into the New Year for the most memorable end-of-the-year adieu you've ever experienced.
Where to spend New Year's Eve 2021: discover the beauty of Phoenicia, New York
Put the happy into your New Year with a stay in this stunning pet-friendly cabin in New York. Snuggled up in the New York wilderness, this NYE rental can accommodate up to five guests and also allows four-legged friends, meaning that all the family can merry make together this December 2021.
Phoenicia cabins like these are beautifully furnished and feature a large, cozy living area with skylights and wood-burning stove, providing the perfect backdrop for your new beginnings. It is surrounded by a large decking area offering sublime views of the babbling stream and frost-kisses trees, and the deck is by far the best spot from which to marvel at your vibrant firework display and to toast to a bright and exciting future. This really is one of the best places to discover where to spend New Year's Eve 2021 in the U.S.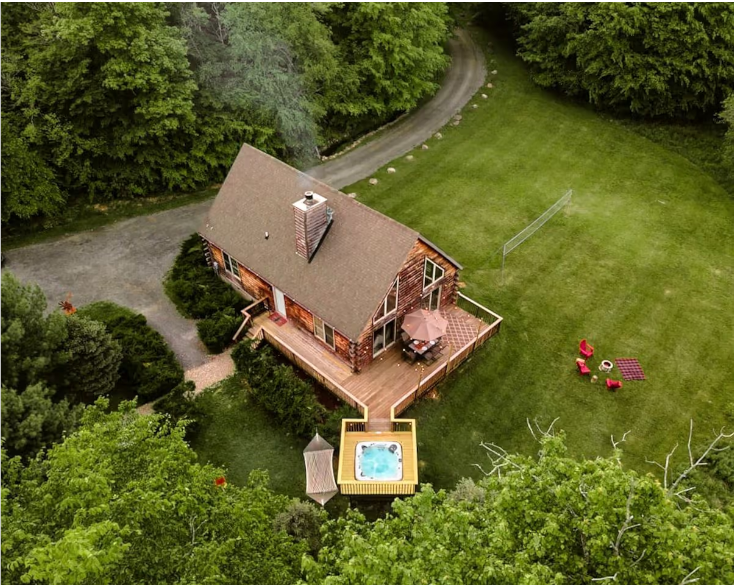 Best places to celebrate New Year in world destinations this year: enjoy weddings and more vacations in British Columbia
A pool of luxury and romance is awaiting those who glamp in the New Year in these exquisite BC rentals situated in Victoria's wine country. Start the year as you deserve to by melting into a NYE filled with plush king-size beds, silky Italian linens, and ultra-soft bathrobes.
These suites really are a taste of the high life, and they promise a New Year's stay incomparable with that of any other location—perfect for both couples and groups of friends alike looking for the best places to celebrate New Year in world destinations. Some suites sleep two, and others can sleep up to four, enabling you to spread the gift of luxury this year (and next). Crack open the bubbly in your own bubbling Jacuzzi tub, and clink glasses with your lover as the New Year arrives, VIP-style.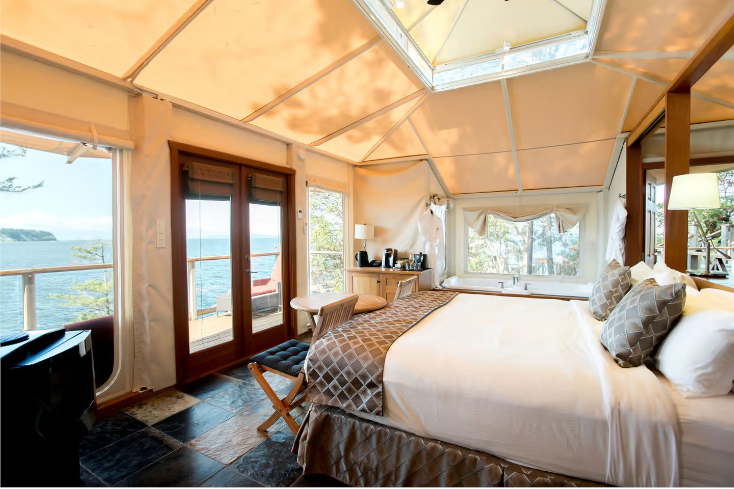 Where to spend New Year's Eve in California: discover Trinity River vacations for the whole family to enjoy
We're handing back over to the U.S. for the third treat in our NYE line up, and with this homey cottage rental in California, you can give the entire family a New Year's Eve they won't forget. With enough space for up to five guests, this riverside cottage is a top choice for families seeking a heavenly hub for all their New Year's celebrations.
Cook up a banquet in the fully equipped kitchen, kickback in the comfortable living area, or meander down the stone pathway to watch the fireworks in your own private yard. What could be better? Enjoy the best places to stay for CA vacations and where to spend New Year's Eve in California 2021.
Looking for New Year's Eve ideas in Australia? Celebrate in Queensland with Intimate Villa with Rainforest Views in Queensland, Australia
For a quiet, more intimate affair this New Year's Eve, why not go down under to the wonderful Oz and glamp in this sensational villa rental in Port Douglas, Queensland? It is a great retreat for couples craving a no-third-wheels-please getaway—and also for those twosomes who have a penchant for privacy and the finer things in life. Think a four-poster king-size bed, an ensuite bathroom, a private courtyard, and a reinvigorating saltwater pool.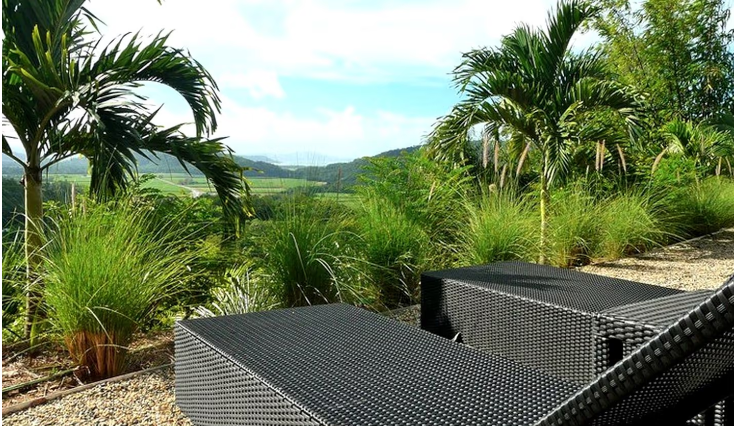 This property truly is New Year's Eve-worthy stuff if ever you saw it, and after an intimate ringing in of the New Year 2021, what better way to start January 1st than with a freshly-prepared tropical breakfast buffet of fruit, cereals, breads, and delicious homemade jams? Still in need of New Year's ideas in Australia? Keep browsing and find more NSW rentals to choose from!
Discover luxury tents in France: New Year's getaways in 2021 for couples, families and friends await!
Ohh la la, the New Year is shaping up to be rather fancy with these enchanting tented cottages in Bordeaux. Located inside the grounds of an impressive 1780's French estate, there are two tent types for glampers to choose from, safari tents or tunnel tents. Each one sleeps up to six people, so it's perfect for both couples, families, and friends alike.
Additionally, all of the tents come complete with a comfortable bed, tasteful furnishings, and electricity here in France: New Year's getaways don't always come as comfortable as this!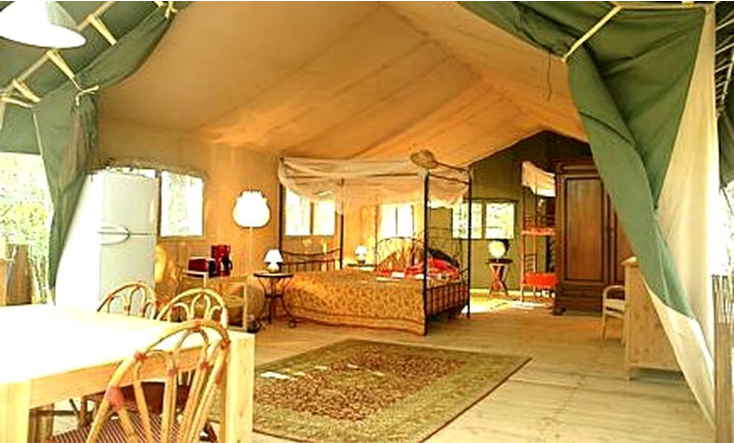 Gone are the days when the word camping conjured up the image of caveman beating his chest. Now that it's glamorous cousin, glamping, is on the scene, you'll never have to worry about a lack of warmth or comfort ever again. With six acres of protected nature reserve and mountain panoramas at your fingertips, that New Year's Day walk will provide that extra special start to 2022 you've all been hoping for.
Refashion your New Year's Eve habits, and make sure you give yourself the break you deserve.