Grab your hiking boots and get ready for a unique adventure exploring the beautiful and diverse natural wonders of Hiking in NSW, Australia is the perfect way to discover the environment and get back to nature.
Where there's a trail, there's a cabin—or a tent, or a yurt—so prepare for some fun and challenging hikes down under. The perfect New South Wales holiday ideas can be found right here!
Discover Blue Mountains hiking trails in NSW, Australia
Whether you're a seasoned hiker or just want to enjoy the views, spend your days discovering the beauty of the Blue Mountains. This mountain range is spread over a 45-kilometers, stretching from Katoomba to Jenolan Caves.
Hiking through the Blue Mountains makes for an incredibly romantic getaway for two. Stay in close proximity to some of Australia's most famous hiking attractions, including the Three Sisters, Wentworth Falls, and the Jenolan Caves. Blackheath is another great location for exploring the stunning views from the top of the Blue Mountains.
Secluded accommodation in the Blue Mountains National Park area is a great way to discover the best hiking in Australia.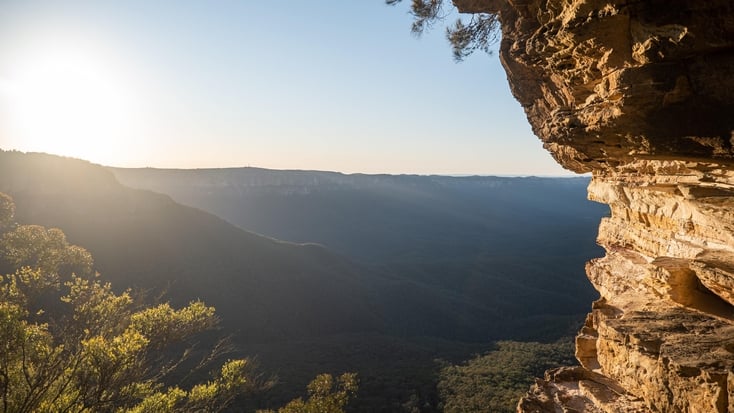 Stay at glamping accommodations near Jervis Bay: beach hiking trails to be enjoyed
Take a stroll along the pristine White Sands Walk in Jervis Bay on the South Coast of NSW. Enjoy the clear waters, scenic landscapes, and three national parks. Take a trip to the incredible Booderee National Park for stunning views of the water. Trails here are on the cliff edge so make sure to take safety gear.
Jervis Bay National Park and Jervis Bay Marine Park are both top choices for anybody looking to enjoy an outdoor adventure. Or simply spend your days hiking and fishing.
If you're in search of a peaceful holiday, then stay at a luxury tent rental perfectly located o enjoy hiking trails. With blue skies and plenty of sunshine to spare, this is certainly one of the best places to visit in Australia for a summer staycation.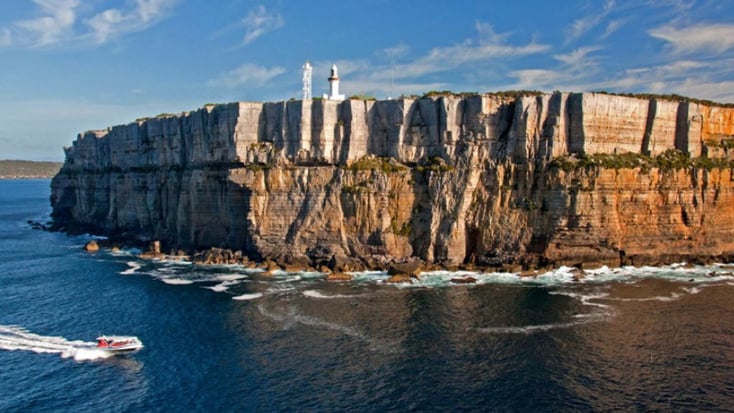 Enjoy Byron Bay camping accommodations for the best hiking trails in Australia
For those who desire a more challenging hiking trail; head to the gorgeous Byron Bay. Close to Minyon Falls, you can enjoy the steep inclines and a trail loop of 7.5 kilometers. Rocky Creek Dam has four hiking trails, varying from only a 20-minute walk to almost two hours.
Make the most of the beautiful area and spend each day on a new trail. This site is also an absolute dream for kids. There is an on-site adventure park, to enjoy swimming and games—in between hikes, of course.
Byron Bay camping is a top choice for anyone in search of an Australian hiking holiday location. The best hiking in NSW is waiting for you!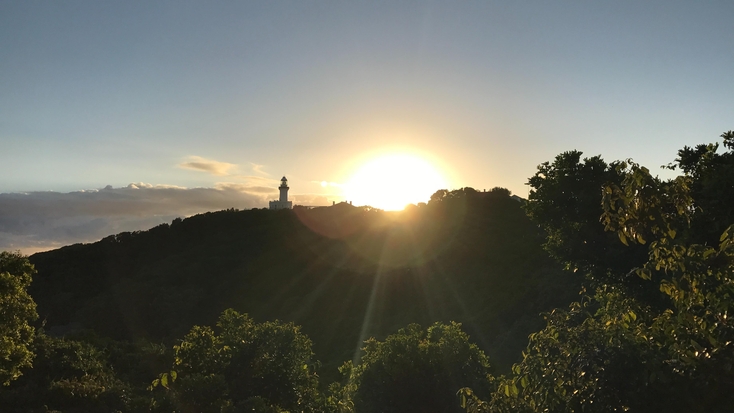 ---
Enjoy the best things to do in Australia and reserve your glamping getaway today! Discover our favorite surfing destinations and places to stay in Australia!