New York vacations are always filled with excitement, but as culturally vibrant and exciting as New York City is, with 62 million tourists visiting in 2017 alone, it's no wonder why many locals decide to leave the concrete jungle behind and instead head to the forested mountains of Upstate New York and beyond for their summer vacations from NYC. When it comes to planning the perfect vacation, New York State has some amazing options. So, without further ado, start planning your vacations in New York state style! Here are our top 7 summer getaways from NYC.
1. The Adirondacks, New York: summer vacation memories await to be made in 2023
When it comes to glamping Upstate New York, getaways in the state will get you into some truly stunning areas of natural beauty. The Adirondacks, New York region is an epic landscape that features lakes, waterfalls, rugged mountains, and idyllic wilderness where guests can disconnect from city life while surrounded by sublime natural beauty. The area is an outdoor enthusiast's dream, with spectacular hiking and biking trails, as well as superb kayaking, swimming, and fishing opportunities. Meanwhile, those just looking for a quiet escape will no doubt find that rejuvenating sense of freedom during their 2023 New York summer vacation.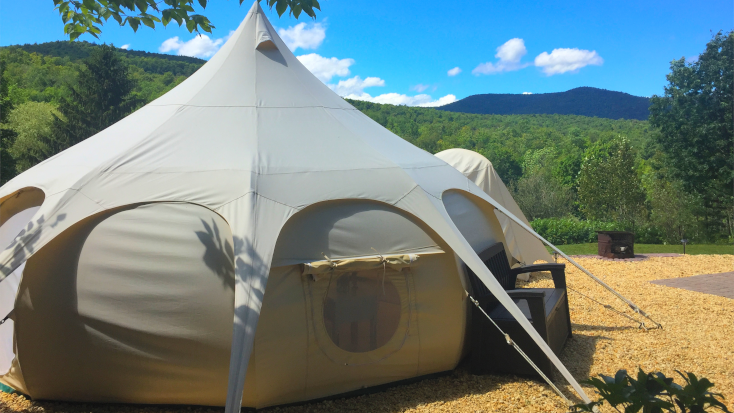 2. Travel from NYC to Catskills and enjoy the best destinations in New York: vacations in the mountains
For one of the best options for those looking for a vacation spot near NYC, why not take a look at the Catskills? Sprawling out across southeastern New York, the Catskill Mountains make for a stunning vacation near NYC, but far enough away from the hustle and bustle of New York City, regardless of the season, and are unsurprisingly on our list of best weekend getaways from NYC. Travel from NYC to Catskills and you will instantly be enjoying one of the best destinations in New York. In the warmer months, the Catskills provide the perfect setting for a variety of water sports, in addition to hiking, biking, zip-lining, and wildlife watching. When the Catskills are blanketed in snow, the slopes at Hunter Mountain, Belleayre Mountain Ski Center, and Windham Mountain Resort offer an array of skiing trails for all levels of experience and ability, the perfect New York vacation.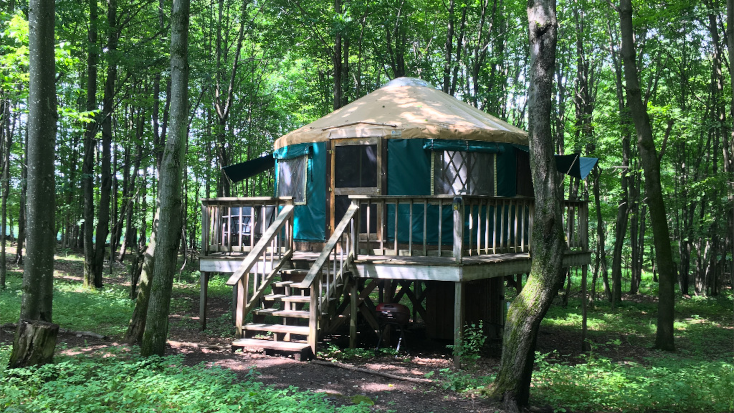 3. Spend this 2023 summer in the Hamptons for luxury New York getaways
For the best summer vacations New York, you've come to the right place. Based on the East End of Long Island, the Hamptons are a collection of seaside villages and hamlets that are perfect for those guests looking to unwind on the coast and enjoy the ocean breeze. There are an array of trendy cocktail bars, stylish restaurants, and boutique shops that make up the East End's beachfront, while Cooper's Beach in Southampton and Main Beach in East Hampton are ideal spots for sunbathing, swimming, and family fun! Spend 2022's summer in the Hamptons and enjoy the absolute best luxury New York getaways there are!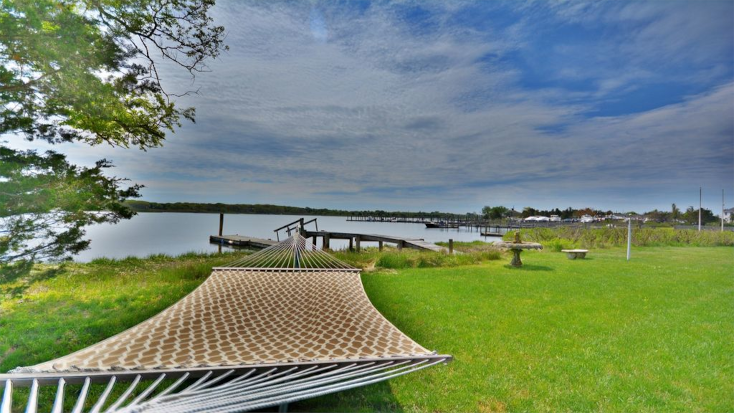 4. Find sophistication and enjoy the best wineries in the Finger Lakes Region, NY 2023
Made up of 11 long, thin glacial lakes in northeastern New York, the Finger Lakes Region is a stunning year-round destination that is home to more than just the name suggests. Visitors come from all over to explore the breathtaking gorges and cascading waterfalls, while in winter, the world-class ski resorts offer downhill skiing, snowboarding, and snow tubing. What's more, visitors can discover the exquisite wineries in the Finger Lakes region throughout the Wine Country that are renowned for their high-quality vintages and prestigious tours. Speaking about lakes, you can also enjoy the best glamping Lake George offers.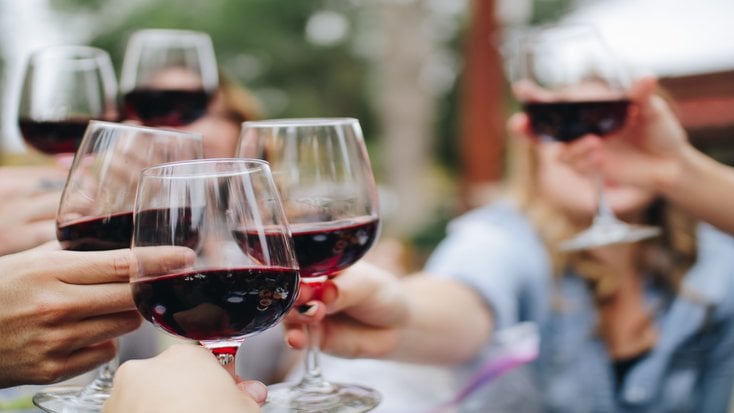 5. Enjoy summer 2023 properly with weekend getaways from NYC in Hudson Valley, NY
Hudson Valley, NY extends 150 miles north from Manhattan along the Hudson River. All the way from Westchester to Albany, and is rich in history, culture, and natural beauty. Renowned for its vineyards and farms, the Hudson Valley is the oldest wine-producing region in the United States. Additionally, is is a foodie's dream with an array of farm-to-table options throughout. Guests can take in the sights of Albany and Saratoga Springs. Or follow the trails through the impressive Adirondack Mountains during summer vacations New York.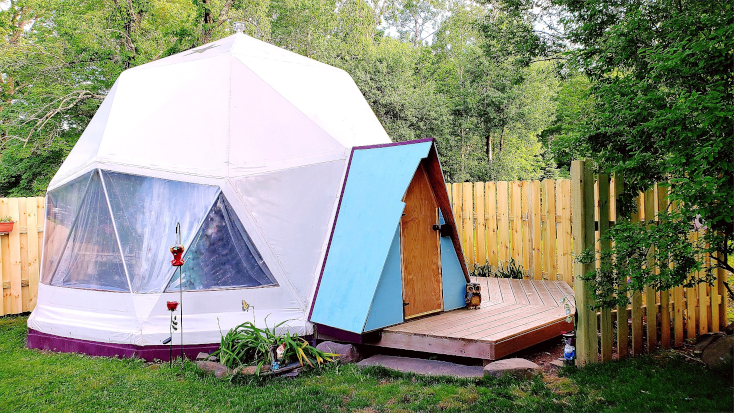 6. There are plenty of places to go in the Poconos for your summer vacations, New York
An iconic region for summer vacation near New York. Famously characterized by its mountains, valleys, waterfalls, lakes, and rivers. There are many great places to go in the Poconos. It is a family-friendly destination full of adventure. As well as an area with a rich history and deep cultural significance. From zip-lining to ice golf, there's something for every glamper.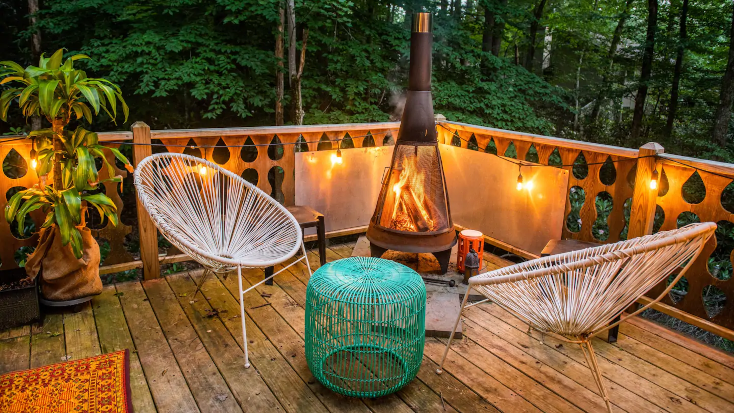 7. Acadia National Park; Summer vacations in New York will never be the same
Acadia National Park located in Maine to the southwest of Bar Harbor, is a perfect summer vacation in New York and it's easily one of the best weekend trips from NYC. Its landscape is composed of the rocky Atlantic coastline, with dense forest, and sandy beaches. While the peaks of Cadillac Mountain and Sargent Mountain offer rewarding hiking trails. Where hikers can enjoy sensational panoramic views of the park and beyond. Although a little further away from New York, the abundance of wildlife and geological features make it worth the drive. Along with some incredible rustic cabin rentals makes it worth the trip. Acadia National Park summer vacations, New York, are waiting for you.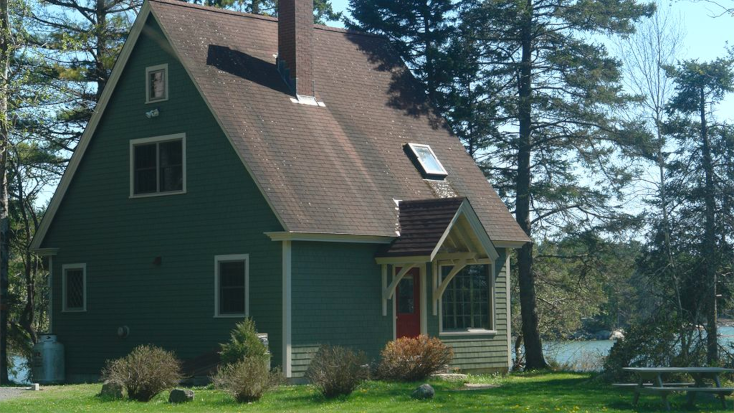 ---
Still undecided on the top summer vacations from NYC? Why not check out our collection of luxury camping accommodations near New York City? For even more travel tips and glamping ideas, keep reading here on our blog!