Looking for fun something to do this weekend? Living in or near Seattle means every weekend can become an adventure. Scroll through these incredible destinations to find the best weekend activity and luxury glamping rental to make your weekend trips from Seattle the best! Weekends in Washington are the perfect way to enjoy luxury glamping and adventure activities the whole family can enjoy.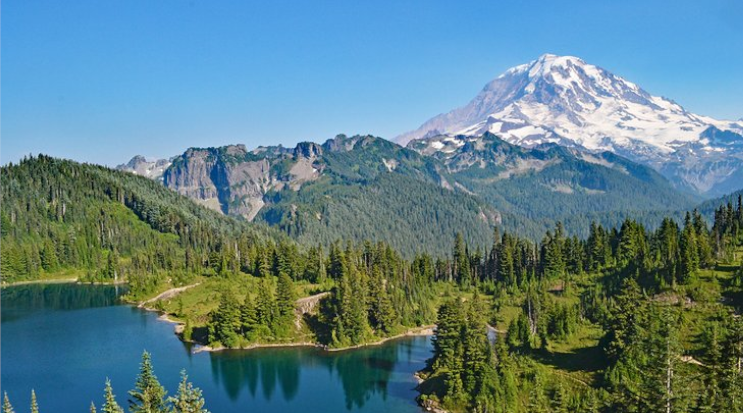 1. Spacious cabin near Mount Rainier National Park for fun
weekend trips, Seattle
One of the best weekend trips from Seattle is Mount Reinier and the national park that surrounds it. If it's a fun escape you're looking for; you find it just a 90-minute drive southeast of Seattle. This spacious cabin large enough for 16 guests is ideal for a family gathering or a group getaway. There is hiking along beautiful trails along Naches River and Boulder Cave, to enjoy. Skiers won't be disappointed with winter sports options; especially with world-class slopes like Crystal Mountain, right on your doorstep! or kayak on the pristine waters of Tipsoo Lake.
With a wealth of natural beauty to offer, this spot is perfect for a family gathering or for a group of friends looking to kick back and relax.  Glamping near Mount Rainier National Park won't disappoint!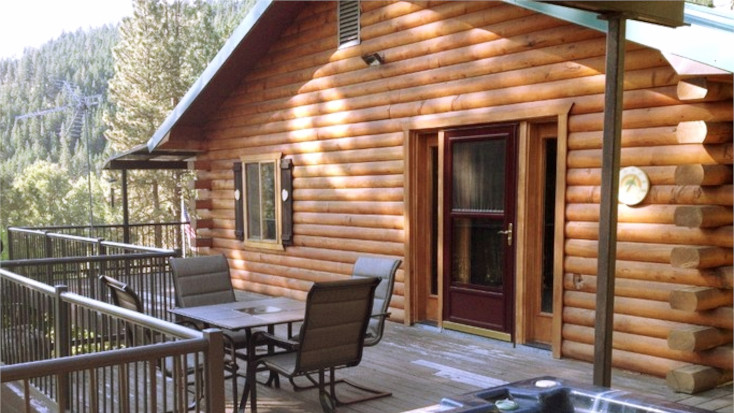 2. Romantic getaway for two near Deer Harbour, Washington
The largest of the San Juan Islands in the northwest of Washington State, Orcas Island is the perfect setting to unwind away from the congestion of the city and take it easy in the fresh ocean breeze. The islands are renowned for their unspoiled landscape and abundant wildlife including orca whales, dolphins, and Pacific Harbor seals, which can be seen from the shore. This romantic waterfront cottage near San Juan Island National Historical Park is ideal for a couple's retreat. Only 11 minutes away you'll find the Turtleback Mountain South Trailhead. Heading to Turtleback Mountain Preserve, with incredible hiking trails to enjoy.
Unwind with unbeatable sunset views over the Salish Sea and luxury amenities. This will be a weekend trip like no other, near Seattle.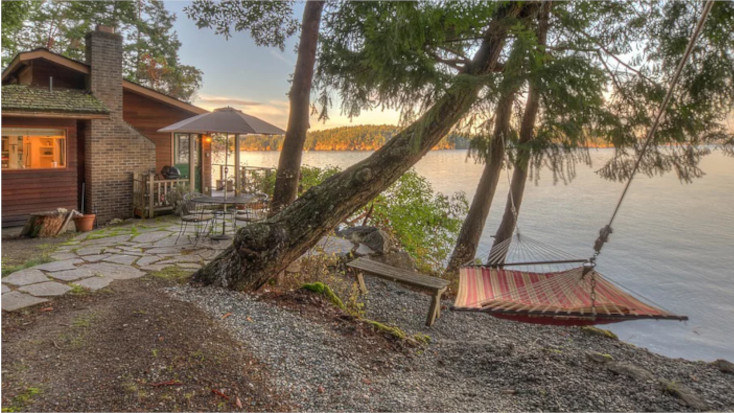 3. Luxury cottage for family fun on Orcas Island, Seattle Washington 
To enjoy one of the best family trips from Seattle, take the Washington State Ferry from Anacortes, around an hour and a half's drive from Seattle, to Orcas Island. You'll find this waterfront cottage for four on a private hillside, perched over the water. Enjoy incredible wildlife watching. Sealife is in abundance, from orca whales and dolphins to seals and birdwatching. There is plenty of fishing, cycling, and kayaking for guests who want to get out and about. Hiking trails in Moran State Park provide a great day out for the whole family to enjoy.
This is a relaxing, restful break for families who love to get outdoors into the fresh sea air!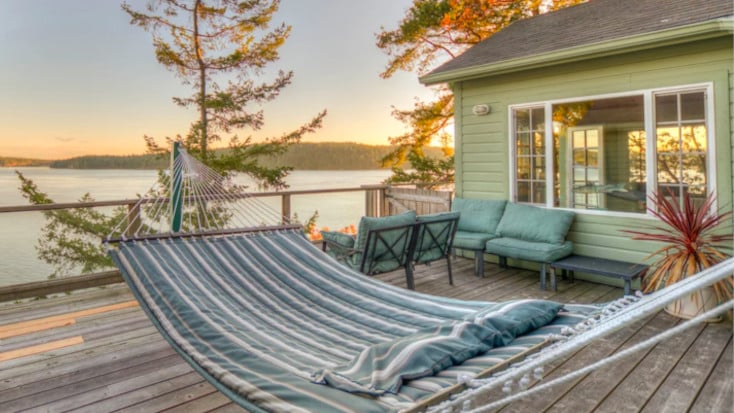 4. Tiny treehouse mill for an outdoor adventure in Snohomish
Another great weekend trip from Seattle is to the enchanting town of Leavenworth. Located 20 minutes from Snohomish and surrounded by acres of beautiful land, this tiny cabin is a great weekend getaway. Book this treehouse mill, for a great outdoor weekend adventure of hiking, biking, and wildlife watching! Glamping in Snohomish gives you the perfect opportunity to stroll through the stunning landscape and recharge your batteries.
Perfect for couples who love the outdoors and adventure!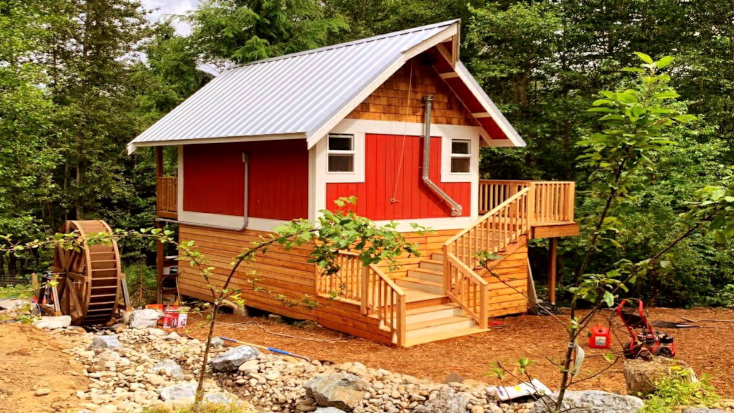 5 Bainbridge Island for a unique weekend getaway from Seattle
The pride and joy of Bainbridge Island, is the incredible Bloedel Reserve, a 150-acre reserve made up of formal gardens as well as forests, a moss garden, and a marshland. Hikes, nature walks, bird-watching—all this and more is possible in this paradise of color! Try this cozy hobbit house for two near Klondike Gold Rush – Seattle Unit National Historical Park for a fun weekend getaway. There will be plenty of forest walks, wildlife, and adventure for outdoor fans to enjoy.
Book yourself into Bainbridge Island camping rentals for an outdoor escape to remember!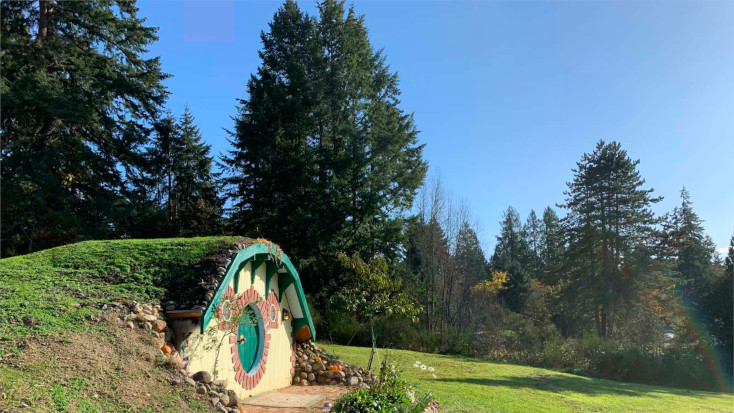 ---
Looking for a more romantic getaway or adventure in Washington? Check out more fun-filled getaway ideas near Oregon for a weekend of wine tasting!