Mardi Gras 2021 is almost here and that means its time for costumes, beads, and a lot of celebration! However, just what is Mardi Gras? Well, we're here to give you some Mardi Gras history and some great ideas of where to celebrate Fat Tuesday 2021. Discover this wonderful celebration and some glamping sites perfect to head away to if you want to be close to the action and have a truly unforgettable experience this year for Fat Tuesday.
Your overview of Mardi Gras history and just what does Mardi Gras mean in English?
So what is "Fat Tuesday"? Mardi Gras in the US dates back to 1703, when the tradition was brought to what is now Mobile, Alabama, by French explorers sent by Louis XIV to defend the then territory of Louisiana in the New World. They held the first organized celebration there in Louisiana, starting a tradition which stems from the Christian feasts of the Epiphany otherwsie known as Three Kings Day.
When the capital of the territory moved to Biloxi and, later to New Orleans, the traditions spread and stuck. While today Fat Tuesday is celebrated primarily in Louisiana, Florida, Mississippi, and parts of Texas, the spirit of the holiday has spread all over the U.S. and can be found just about everywhere.
Why do we celebrate Fat Tuesday?
So what does Mardi Gras mean in English? The French-English Mardi Gras translation 'Fat Tuesday' meaning makes reference to the traditional practice of eating fatty foods before a period of fasting for Lent, which is the answer to why do we celebrate Fat Tuesday?
.
When is Mardi Gras 2021 and more on Mardi Gras meaning
So, time to elaborate more on the Mardi Gras meaning. As we mentioned before, it's French for Fat Tuesday and is the culmination of the celebration of Epiphany, or the holiday honoring the Magi, 12 days after Christmas. It occurs the day before Lent begins on Ash Wednesday.
Lent is a religious period marked with repentance, somberness, and giving up habits or pleasures to prepare for the dark Good Friday and subsequent happy Easter Sunday in the Christian tradition. Mardi Gras 2021 is the last day to party it up with food, drink, music, and dancing before Lent begins.
When is Fat Tuesday, 2021?
So when is Fat Tuesday? This year it will be February 16th.
Local groups, known as Mystic Societies or Krewes, organize parades, masked balls, and parties that are super unique. With good food, dancing, costumes, and beads, this celebration is a must-see. In recent years, more Mardi Gras celebrations are discouraging single-use plastic and glitter (a harmful micro-plastic for marine life) in an effort to become more environmentally conscious.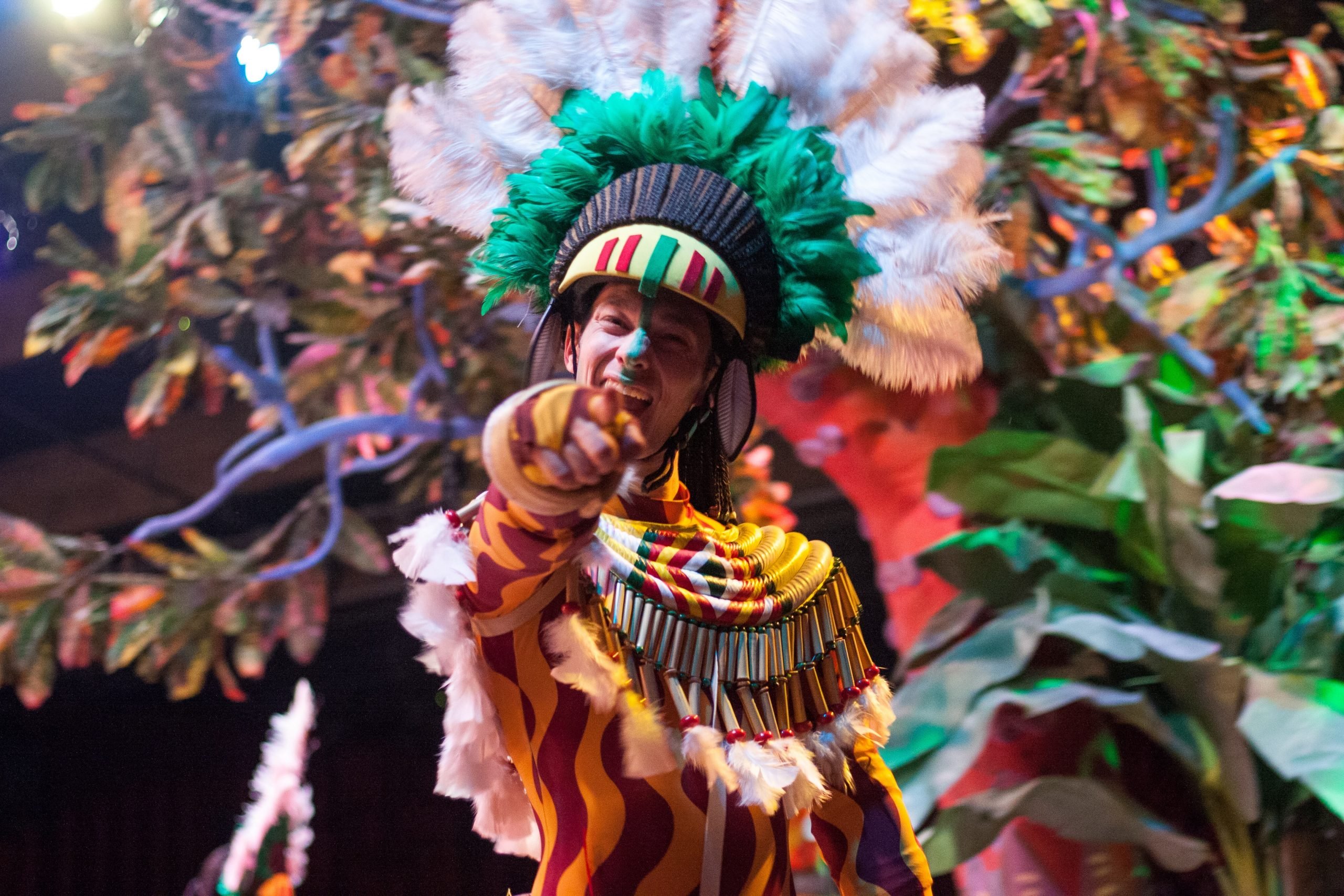 Where to celebrate Fat Tuesday 2021
After Fat Tuesday 2021 was a no go due to the pandemic, if you're keen to find out where to celebrate Fat Tuesday 2021 and looking to get in on this legendary party; heading to Mobile, Alabama, or New Orleans, Louisiana, is a no-brainer.
However, if you want to make this trip something a little more unique, glamping New Orleans or luxury cabins in Mobile, Alabama would be the perfect getaway! Look below for some luxury camping sites that put you close enough to the celebrations, but far enough away so you can sneak away from the crowds when you're done for the night.
What is Mardi Gras good for? Discover the celebrations from your experience tent camping Mobile, AL
This rental for tent camping Mobile, AL is tucked away for quality privacy and has access to gorgeous beaches, a nature preserve, and great trails for hiking and biking. After heading into Mobile for the Mardi Gras parade on Tuesday, enjoy glamping in Alabama for a few more days on the gulf for a well-rounded vacation. What is Mardi Gras like in Albama? Tell us after you discover even more cabins in Mobile, Alabama.
Celebrate Fat Tuesday 2021 with the very best cabin rentals in Louisiana for the New Orleans parade
Make Fat Tuesday an experience you won't forget when you book your luxury and unique fishing cabins in Louisiana. This perfectly cozy A-frame cabin sits on an incredible private 53-acre lake, surrounded by gorgeous wildlife, marshes, ponds, and forests. Lake cabins in Louisiana like this don't get much better for a family getaway and the perfect destination to celebrate Fat Tuesday 2021.
Just a 40-minute drive into the city of New Orleans, this little nature getaway is perfect for couples looking to experience a little bit of everything in the area and read up on their Mardi Gras 2021 parade schedule.