The summer is certainly a long and lovely season. We all definitely deserve a restful vacation, or two, with days on the beach in a secluded part of the world. So a secluded beach house rental or even a vacation destination on a private beach is the perfect way to enjoy a getaway in the sun. To help you plan the perfect beach vacation, we've put together a list of some of our favorite private beach homes for rent and secluded beach rentals, so you can look forward to lazy days by the ocean soon on some of the best luxury beaches in the US.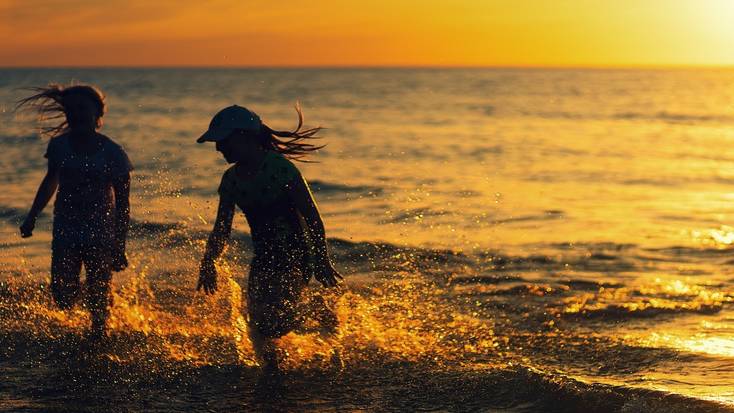 Plan a private beach vacation in California
When it comes to planning a beach vacation, in California, you are spoilt for choice. The Golden State boasts beautiful sandy beaches, epic coastlines for coastal walks, and some incredible surf spots as well for the perfect secluded beach vacation. Whether you want a stay in a beach cabin near Los Angeles, a quiet vacation exploring Treasure Island Beach or you want to surf at Rincon Point, you can look forward to some incredible options when you choose secluded, private beach rentals.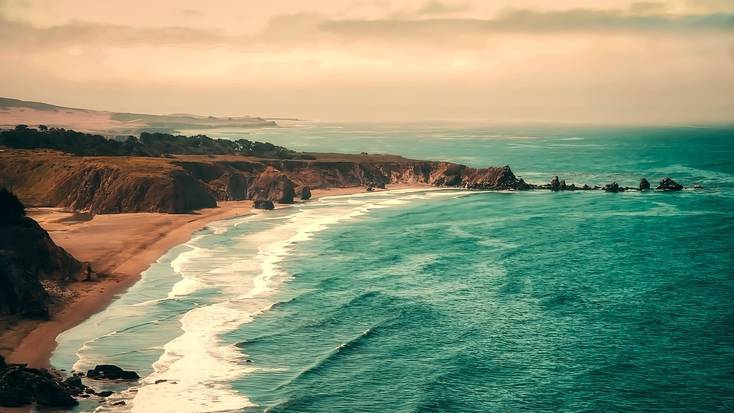 Book a stunning beach house rental in Sea Ranch, California
With space for up to seven guests, this stunning beach rental is set in the private Sea Ranch community along the Californian coast. With a private hot tub and all those mod cons that make sure your vacation is stress-free, you and your family will love this secluded spot. A dog-friendly vacation rental, you can bring along two four-legged friends to enjoy a vacation by the sea. With its own garden and deck overlooking the ocean, this is the perfect option for anyone looking to head out on a secluded coastal getaway.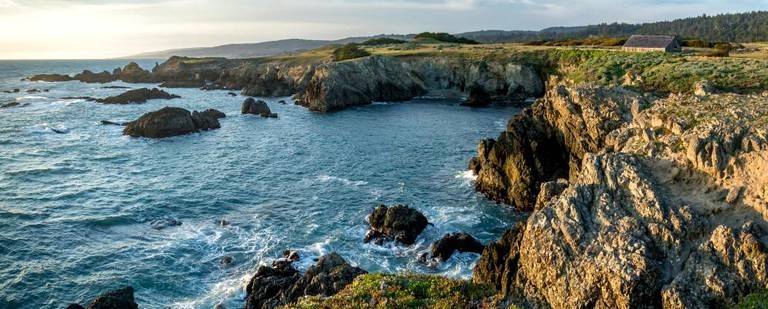 Get ready to Bragg about this amazing California beach rental
Either indulge in some Fort Bragg camping or check out this rental nestled right on the beach, this gorgeous cottage in Fort Bragg, California, is an idyllic beach house rental, perfect for a secluded vacation surrounded by the stunning natural beauty only the Californian coast can offer up. The beach rental can sleep up to six guests, perfect for a family getaway, and with a private, furnished deck, you can look forward to family meals together while overlooking the beach. After a long day of activities on the beach, why not head back to the cottage and enjoy a soak in the hot tub while the sun sets over the ocean? With uninterrupted views of the distant horizon, this is the perfect piece of paradise you've been looking for.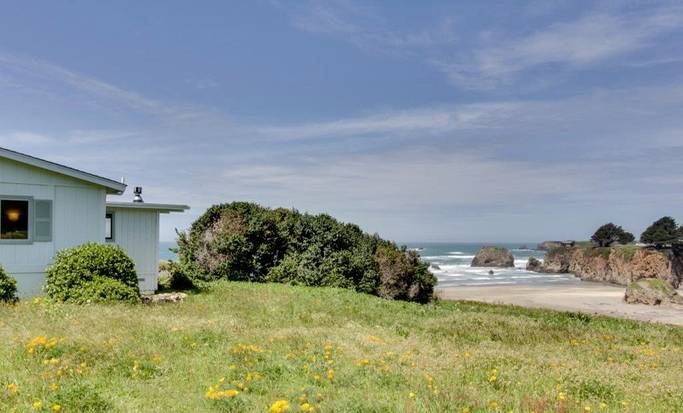 Stay right on the water on Tomales Bay in one of our favorite beach houses for rent
If you're looking for vacation rentals with private beach access, this charming cabin is set directly on the beach of Tomales Bay near the Port Reyes National Seashore, California, and is unsurprisingly one of our favorite beach houses for rent. Combining all the best parts of a beach vacation with a rustic aesthetic, you can't get any closer to a vacation on the ocean without renting a houseboat. Hidden on a private lane, this beach house rental will give you the private beach vacation you've always dreamed of.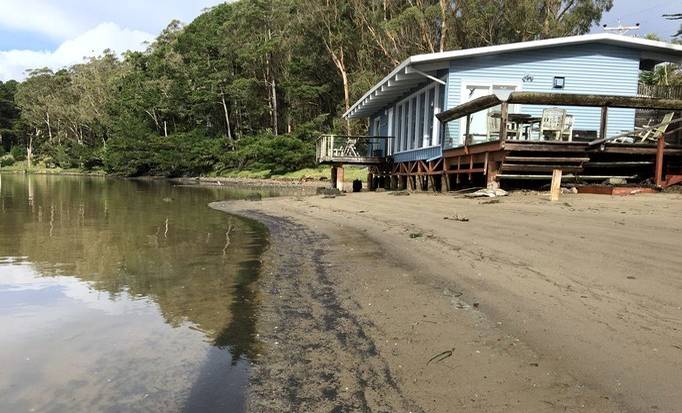 Discover our favorite beach rentals in Virginia
When you think of Virginia, beaches may not be the first thing that comes to mind, but with a wide array of beach rental options and private beaches for secluded getaways all backing onto the stunning countryside, a vacation here is a great option for a summer vacation with the family. If you're looking for the perfect beach rental in Virginia, beach hotels will become a thing of the past when you pick one of these incredible vacation rentals for your family getaway.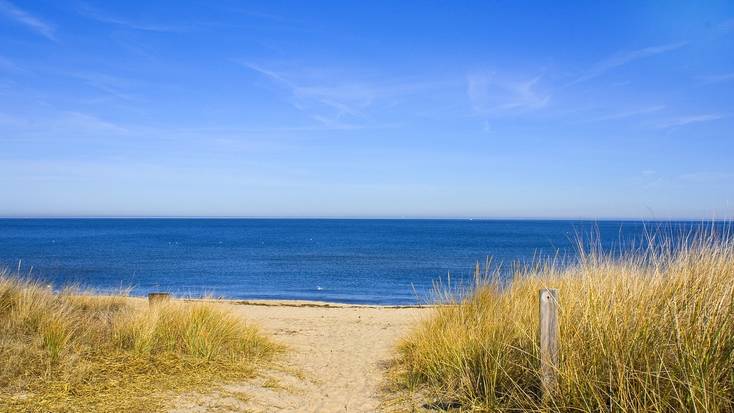 Enjoy a taste of luxury in a villa with a private pool in Virginia Beach
Set in Virginia Beach, this stunning villa sits right on the beach. Each day, you and your family can look forward to stepping out of the front door, straight onto the sand. If you fancy a dip but you don't want to battle the waves, you can enjoy a calm swim in the beach rental's private pool. For those of you who want to make the most of the ocean right on your doorstep, this is the ideal time to try some sea kayaking, stand-up paddleboarding, boating, and more besides.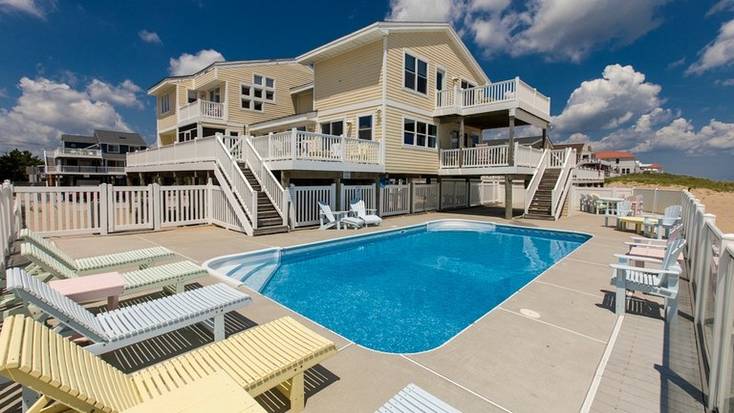 Idyllic beach rental with a private beach on Chesapeake Bay, Virginia
For a truly secluded vacation, you can't get much better than this idyllic cottage with a private beach on the Chesapeake Bay. Virginia has miles and miles of stunning coastline to explore, but this beach rental is next level. With space for six glampers, this is the perfect option for a family vacation on one of Virginia's best beaches. While you can still go and enjoy the public beaches on the Chesapeake Bay, you may decide to stay exactly where you are and enjoy lazy days on your private beach, away from the rest of the world and surrounded by the stunning scenery and sounds of nature with just your loved ones.
Explore Myrtle Beach, one of the best beaches in the US
One of the best beaches in the US is without a doubt Myrtle Beach. North Carolina is a stunning state with swathes of the great outdoors to explore, including some incredible coastline. If you're looking for the perfect NC beach rentals to enjoy a family vacation in summer, these Myrtle Beach vacation rentals offer guests a touch of luxury with the added bonus of close proximity to the stunning, white sandy beach.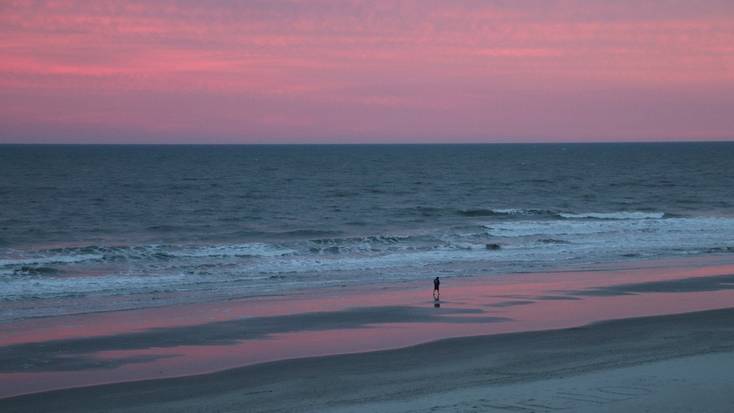 Book a beach rental near Ruby Beach, Oregon
Oregon is another state that can really boast some incredible outdoor spaces, perfect for a secluded getaway. From rentals in the mountains to ideal beach rentals for the whole family, or even cozy yurts, the Oregon coast is a wonderful spot. A stay in one of our unique, secluded Oregon vacation rentals is guaranteed to give you and your family the best outdoor vacation in the summer. With places to visit like the stunning Ruby Beach, surrounded by woodland and rock formations, you can look forward to exploring mile upon mile of secluded areas of natural beauty for the perfect family summer vacation while staying in an idyllic, private beach house.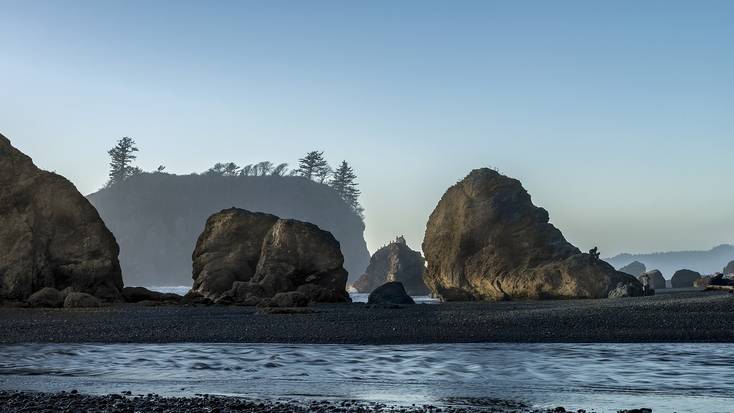 Whether you're staying close to home for your next getaway or traveling all the way down south for top surfing, we have the glamping rental for you!