The hosting tips and summer house ideas for rental owners are finally here! Summer is the time of year when most of us are eager to head out into the great outdoors for fun summer activities, enjoying the sunshine, and making long-lasting memories with friends and family. Whether it's a day of lazing around at the beach sipping a cold beer, an epic mountain hike with majestic summit vistas, or exploring vast lakes by kayak, it's vital that we, as well as our guests, have an idyllic spot to retreat to.
1. Pool maintenance tips for summer 2021
Chilling out poolside is the epitome of truly excellent summer memories for many of us, so making sure your pool is in tip-top condition is an absolute must when summer is approaching. Important processes in keeping your water pristine include regularly checking the pool's pH balance, cleaning out the skimmer baskets, checking the water level and chlorinator, and cleaning pool filters. Blow your competition out of the water by having your pool in perfect condition (after you've taken down our pool maintenance tips of course).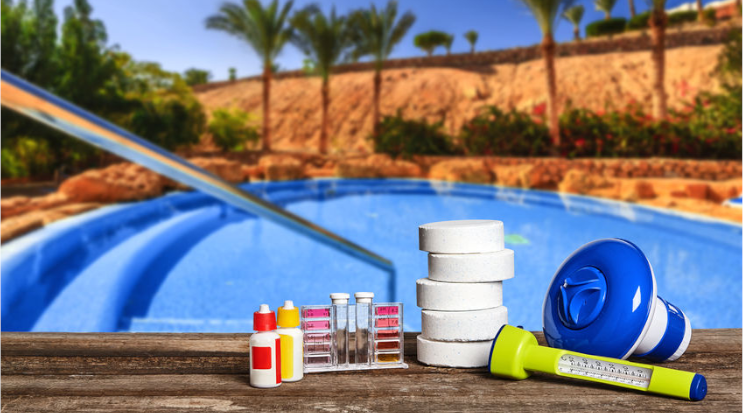 2. Hosting tips 101: get the best summer outdoor furniture
Decking out your accommodation with comfy outdoor furniture is the perfect way to allow your glampers to really make the most of all the outdoor spaces in your unique getaway. Be sure to place your summer outdoor furniture, well-maintained tables and chairs, in spots with the best views. Also, provide equipment such as barbecues for them to cook up some tasty summer treats out in nature. Bring a vacation of pure bliss to the table this summer and kit out your decks and outdoor spaces with the highest quality furniture!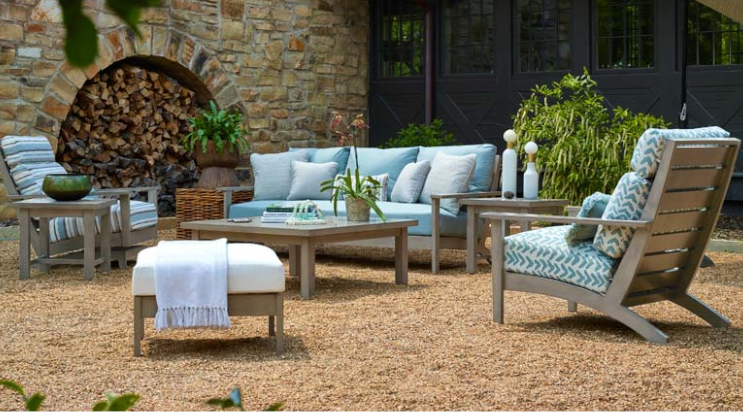 3. Offer summer sports equipment for outdoor pursuits
If your getaway sits by a peaceful body of water that already attracts thousands of tourists each year, offer your guests the chance to get out on the water by providing summer sports equipment like a canoe, kayak, or paddleboard. Most glampers are looking to explore the nature around them, so what could be better than throwing on a life jacket and taking some water sports equipment out for a spin? With many affordable options on the market, this may be a purchase that keeps your guests coming back year after year. Splash out this summer, and the guests will be streaming in!
4. Hosting tips for protecting the summer guests' sanity: install the best mosquito nets you can find!
The sound of a pesky mosquito flying around your ear when you're trying to get a good night's sleep can be a real buzzkill when it comes to the summer guests leaving a positive review of your accommodation. For that reason, it's imperative that your mosquito nets are well-maintained and free of any rips or tears from the previous year. Checking your nets and regularly buying new ones when necessary is one of our most important hosting tips so far! Ensure your guests are not bitten and sleep soundly with only the best mosquito nets for summer 2021.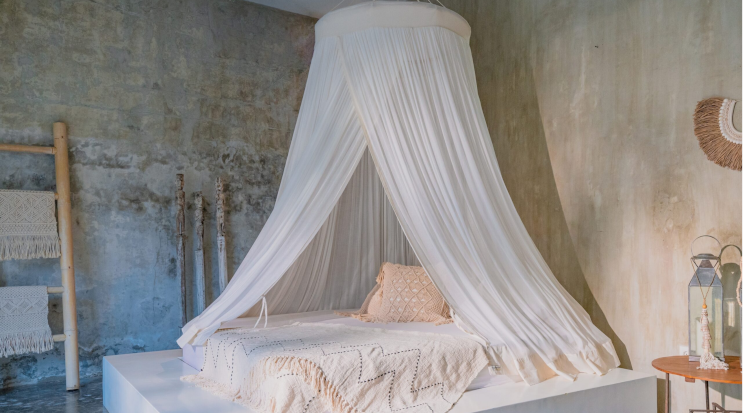 5. Supply summer appetizers and drinks the perfect holiday rental
Arriving at a seemingly perfect romantic getaway with your significant other after a long drive can be slightly ruined if you have to head out right away for some essential supplies, such as cold drinks and snacks. A delicious local beverage and a few summer appetizers laid out for your guests upon arrival may only cost you a few bucks, but it will mean the world to your guests. Take not of these tasty hosting tips and make sure your unique retreat is well-stocked this summer to avoid your next glampers wine-ing as soon as they get there!
6. Provide fun backyard games for guests to enjoy during summer vacation 2021
Whether it's a family get-together or an annual camping getaway with friends, backyard games are the perfect way to hit a home run with your luxury campers. Games like Jenga, darts, ring toss, bocce ball, and even the odd soccer ball and football are a cheap way to ensure that your guests get a real kick out of your property during their 2021 summer vacation. Don't drop the ball and make sure your getaway is a frontrunner in your area this summer.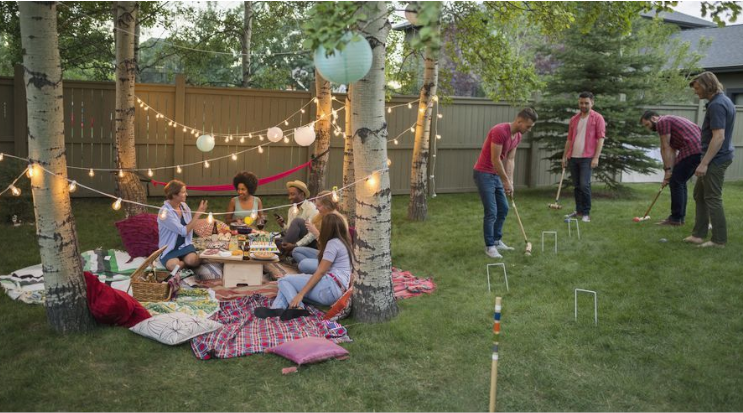 7. Update your listings with the best summer festivals and events happening nearby in 2021
Maybe your property is near an upcoming music, arts, film, or even beer festival? If so, it will be music to your guests' ears, while also enticing them to make that all-important booking. Sites like Eventbrite offer a user-friendly way to find out about the top summer festivals and events happening in your region this summer (and year-round!). Blow your own trumpet, and hit the right note with your glampers by keeping your listing, as well as your guests, up-to-date about all the events happening near you.
---
For more hosting tips, created just for our hosts, stay on the blog, grab a notebook, and keep track of all of our top tidbits for your accommodation!